Top 50 Best Sellers of 2020
Top 50 Best Sellers of 2020

2020 will be remembered for many things: we learned the term "social distancing"; we survived a toilet paper shortage; we mastered Zoom calls; and we baked all the sourdough. Luckily, we had music to help us through this very surreal year. Amoeba's 50 bestselling albums of the year included perennial classics, limited color vinyl pressings, highly anticipated releases, and three PJ Harvey albums.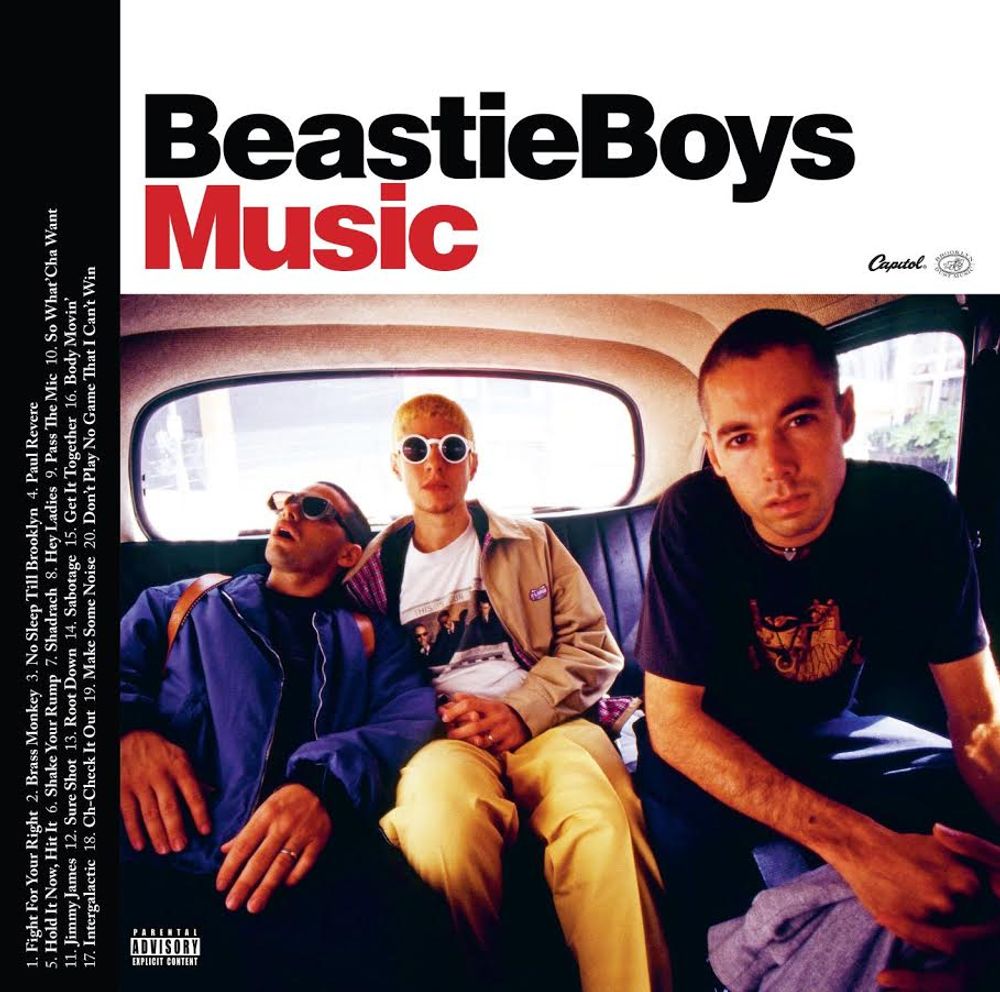 50. Beastie Boys Beastie Boys Music (Capitol)

Following up Spike Jonze's Beastie Boys Story documentary, which was inspired by the Beastie Boys Book by Ad-Rock and Mike D, comes Beastie Boys Music, a 20-song greatest hits collection. The wide-ranging tracklist pulls from Licensed to Ill (1986) and Paul's Boutique (1989) to To The 5 Boroughs (2004) and Hot Sauce Committee Part Two (2011), excluding only their 2007 instrumental album The Mix-Up. One-upping the group's Solid Gold Hits back in 2005, this is the best collection for celebrating everybody's favorite rap/rockers and their considerable legacy.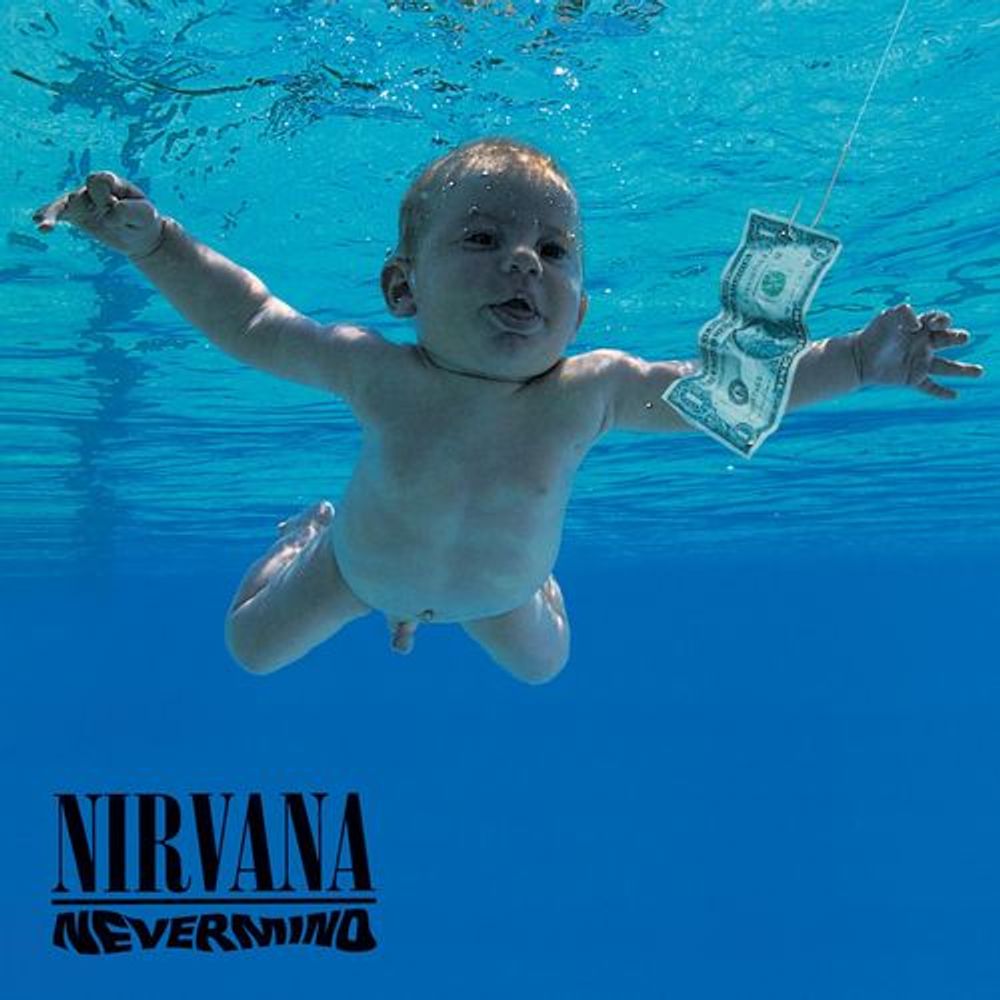 49. Nirvana Nevermind (DGC Records)

Nirvana's breakthrough second studio album from 1991 is still cracking bestseller lists today, 30 years later. Combining heavy distortion and dissonance with pop hooks -- a move away from their raucous debut Bleach -- Nevermind almost singlehandedly launched alternative rock into the mainstream consciousness and remains an influence on rock and pop musicians everywhere.

48. Pink Floyd The Dark Side of the Moon (Capitol)

It should come as a surprise to no one that The Dark Side of The Moon is a bestseller yet again this year, since the 1973 classic is constantly rediscovered, referenced and revisited. A concept album dealing with universal themes like greed and death, the project found Pink Floyd experimenting with tape loops, snatches of recorded interviews, analog synths and more, creating a fascinating record that was included in the National Recording Registry by the Library of Congress in 2013.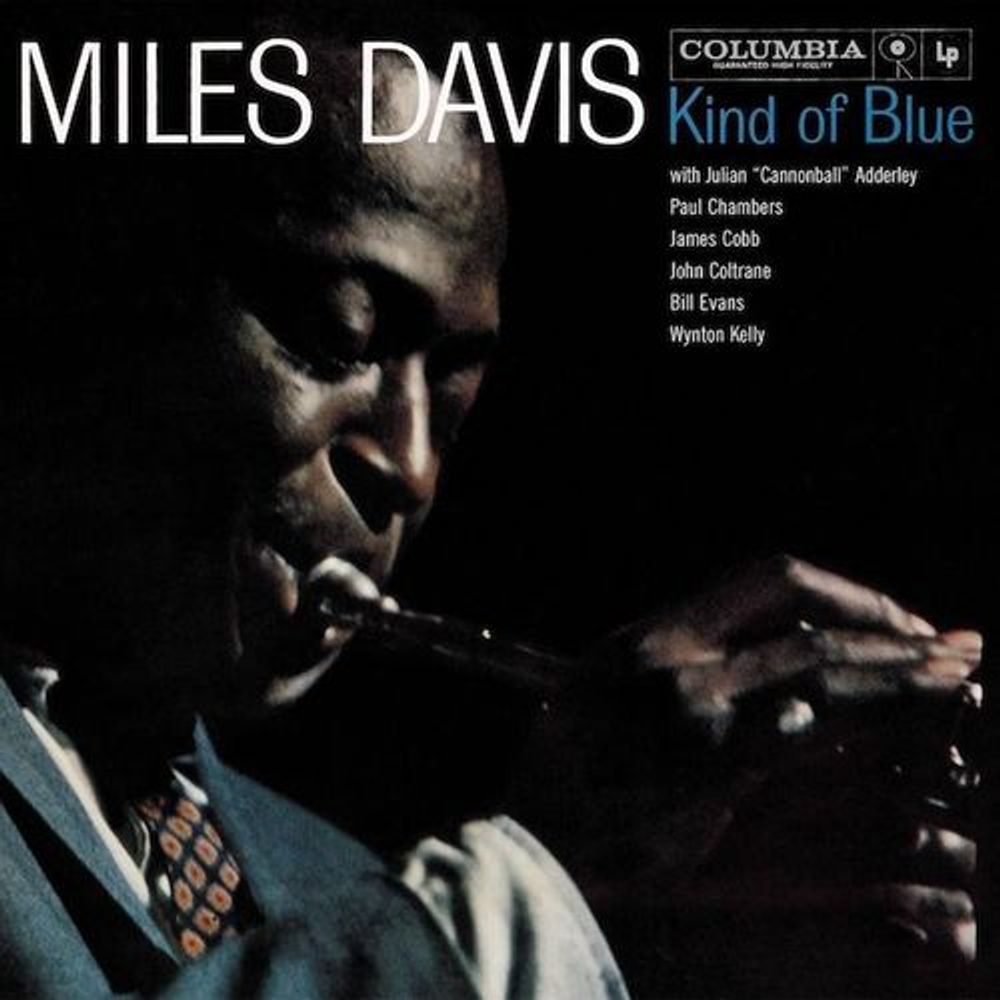 47. Miles Davis Kind of Blue (Sony)

Another National Recording Registry entry, Miles Davis's Kind of Blue revisited our bestseller's list this year, revealing its continued influence on fans of a wide variety of music. On the 1959 record, Davis embraced his interest in modality (first begun on Milestones), and was supported by his all-star ensemble: John Coltrane, Julian "Cannonball" Adderley, Bill Evans and Wynton Kelly, Paul Chambers and Jimmy Cobb. Thus the limitations Davis and others had felt in the hard bop style were spectacularly broken through.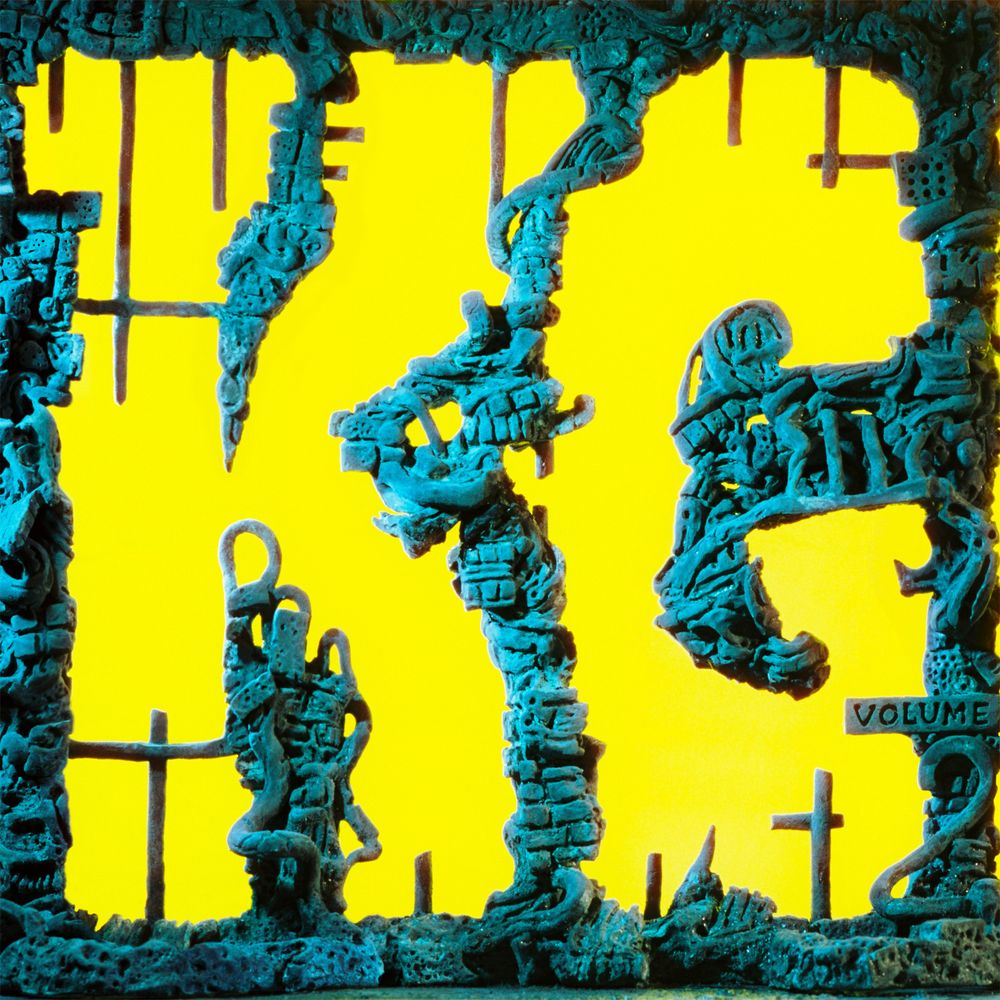 46. King Gizzard & The LIzard Wizard K.G. (KGLW)
King Gizzard & the Lizard Wizard's new album KG serves as a sort of Volume 2 for 2017's Flying Microtonal Banana. Embracing classic psych-rock's Eastern music influences, while adding plenty of modern indie rock and world music flavors, the Aussie band delivers on a grand scale with epic, soundtrack-ready numbers like "Automation." "Straws In The Wind" is an intriguingly groovy and ominous track while "Ontology," with its near-frantic rhythm, is celebratory and danceable. There are even shades of desert blues rhythms like in "Minimum Brain Size," contrasted with hazy, Stones Roses-style vocals. Lots of good stuff here on this furiously eclectic and accomplished set.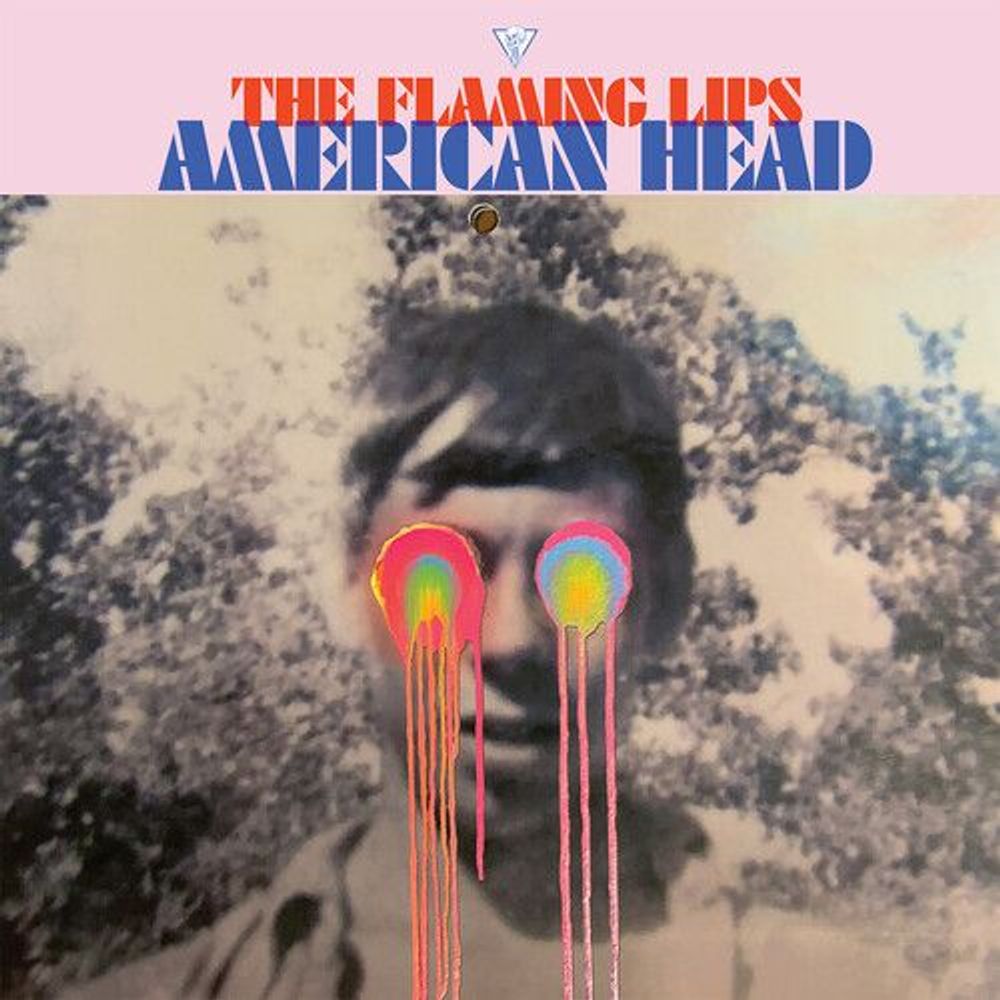 45. The Flaming Lips American Head (Warner Records)
The Flaming Lips' 16th album, American Head, is a psychedelic-tinged trip back to frontman Wayne Coyne's childhood in Oklahoma City. Using a subtler and softer approach than recent Lips albums, the 13 songs on American Head serve as a reflective snapshot to a simpler time. Features a collaboration with Kacey Musgraves.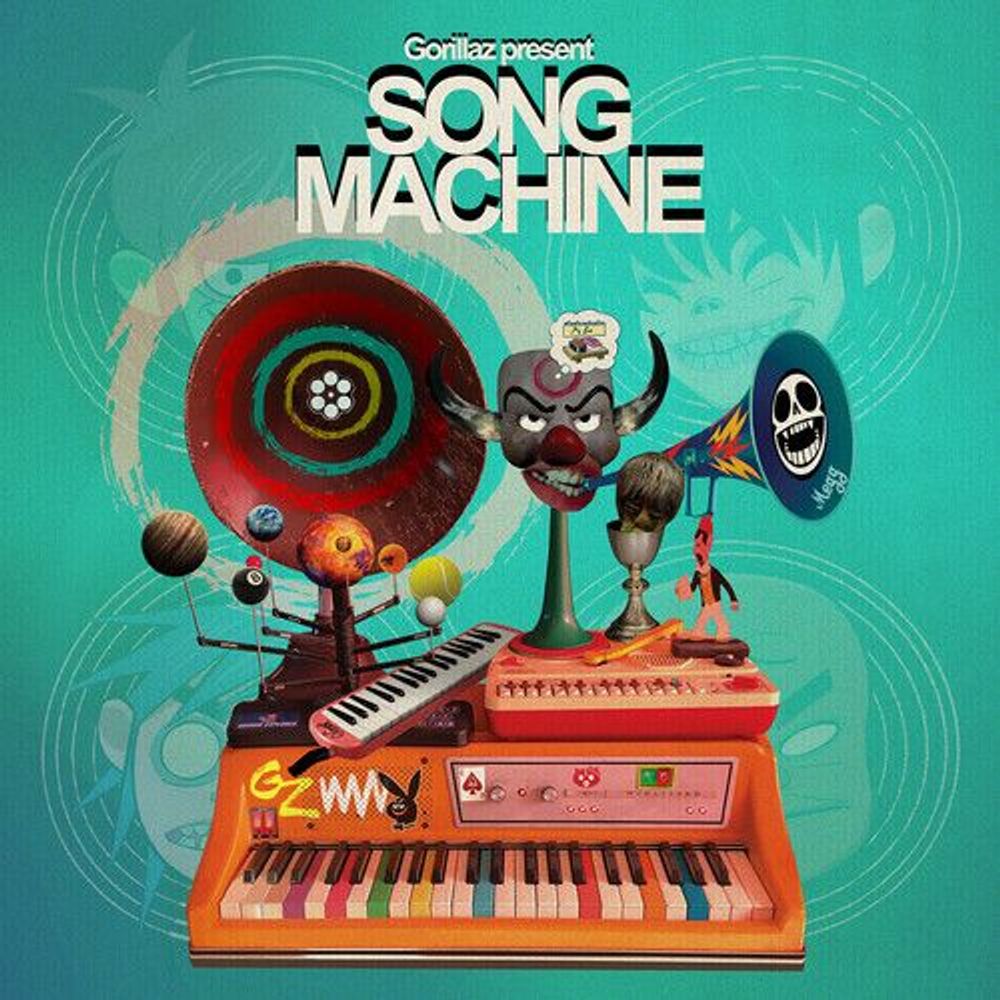 44. Gorillaz Song Machine, Season One (Warner Records)

Song Machine, Season One is the first collection from Gorillaz' latest project started in January of 2020, in which they release new material episodically as it happens. The ongoing and ever-evolving process has seen the beloved Gorillaz characters joined by collaborators including Beck, Elton John, Fatoumata Diawara, Georgia, Kano, Leee John, Octavian, Peter Hook, Robert Smith, Roxani Arias, ScHoolboy Q, Slaves, Slowthai, St Vincent, Joan As Police Woman, and many more. This expansive collection of 17 tracks embraces a myriad of sounds, styles, genres, and attitudes with a breath-taking line-up of guest artists.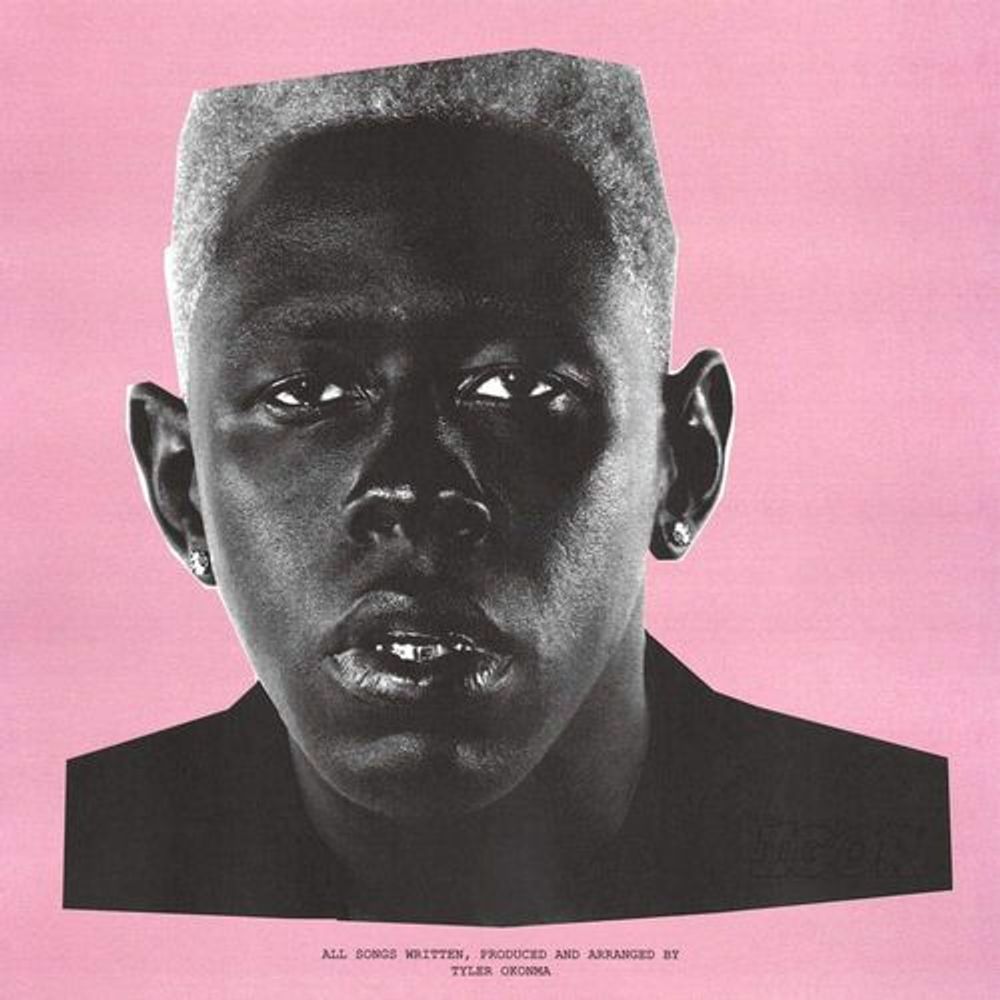 43. Tyler, The Creator Igor (Columbia Records)
Simply put, Tyler, the Creator's IGOR is brilliant. His work has always been raw but on this outsider soul album, it's raw in an entirely different way — it's intensely emotional and vulnerable, a collection of songs that show The Creator spreading his wings into a whole new realm of lyrical and stylistic possibilities. He sings more than raps, giving voice to heartache, loss, and growth in a way that hits you in the gut when you least expect it. Tyler, the Creator produced, wrote, and arranged all the tracks on this must-hear record; it's a major evolution for the artist and should end up on loads of year-end "best of" lists.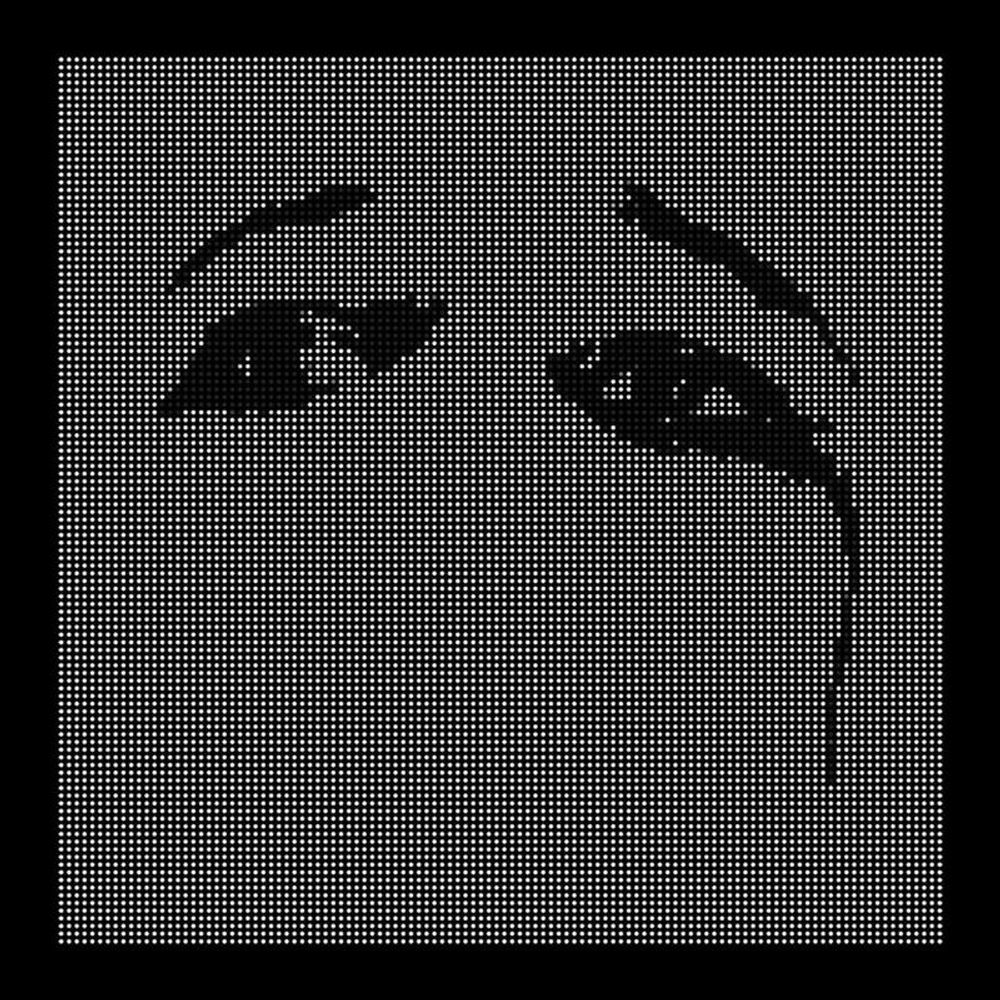 42. Deftones Ohms (Warner Records)

In September, Deftones released their first new album in four years and eager fans snapped it up immediately, especially the limited edition gold vinyl. It was a welcome dose of a familiar sound with a sense of rejuvenation from the 33-year-old alternative metal band.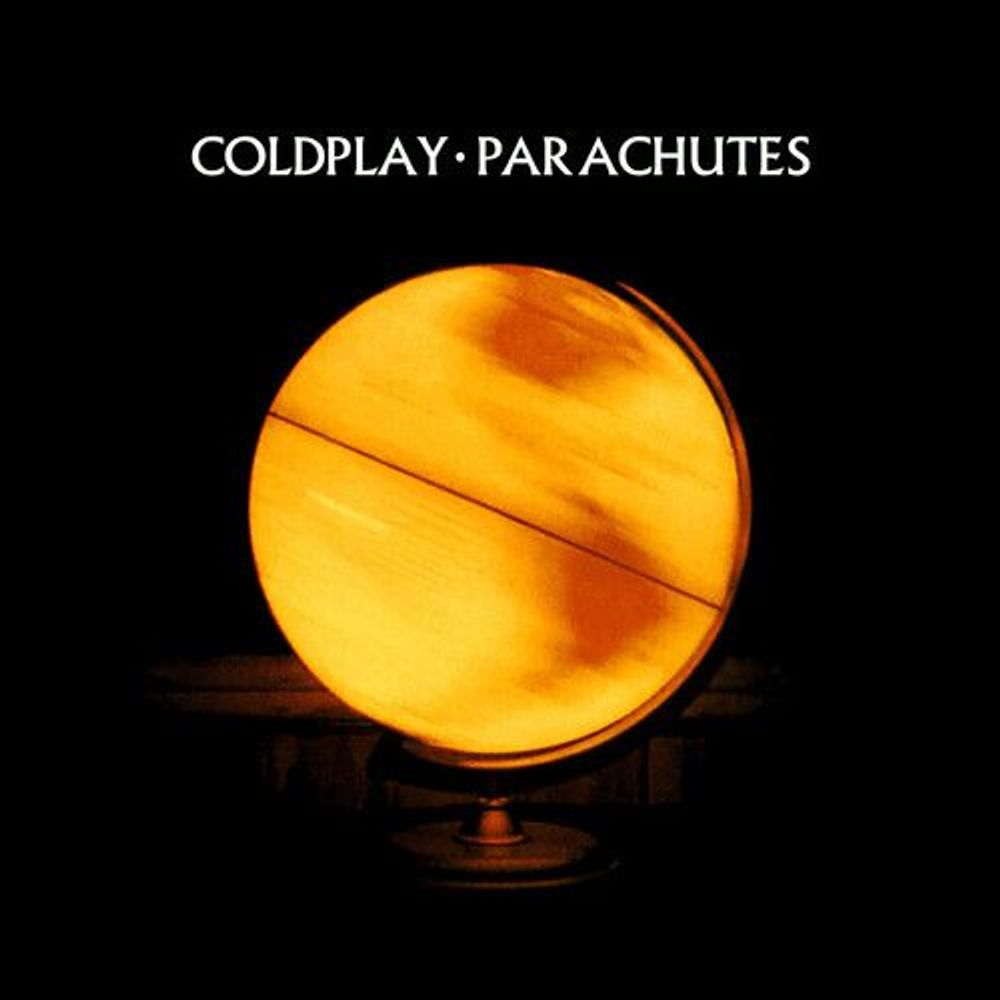 41. Coldplay Parachutes [Yellow Vinyl] (Parlophone)

Coldplay's debut album Parachutes was reissued on limited edition 180-gram yellow vinyl to celebrate its 20th anniversary. Featuring the songs "Yellow" and "Trouble," it's easy to see why this made it into one of our top 50 bestsellers of the year.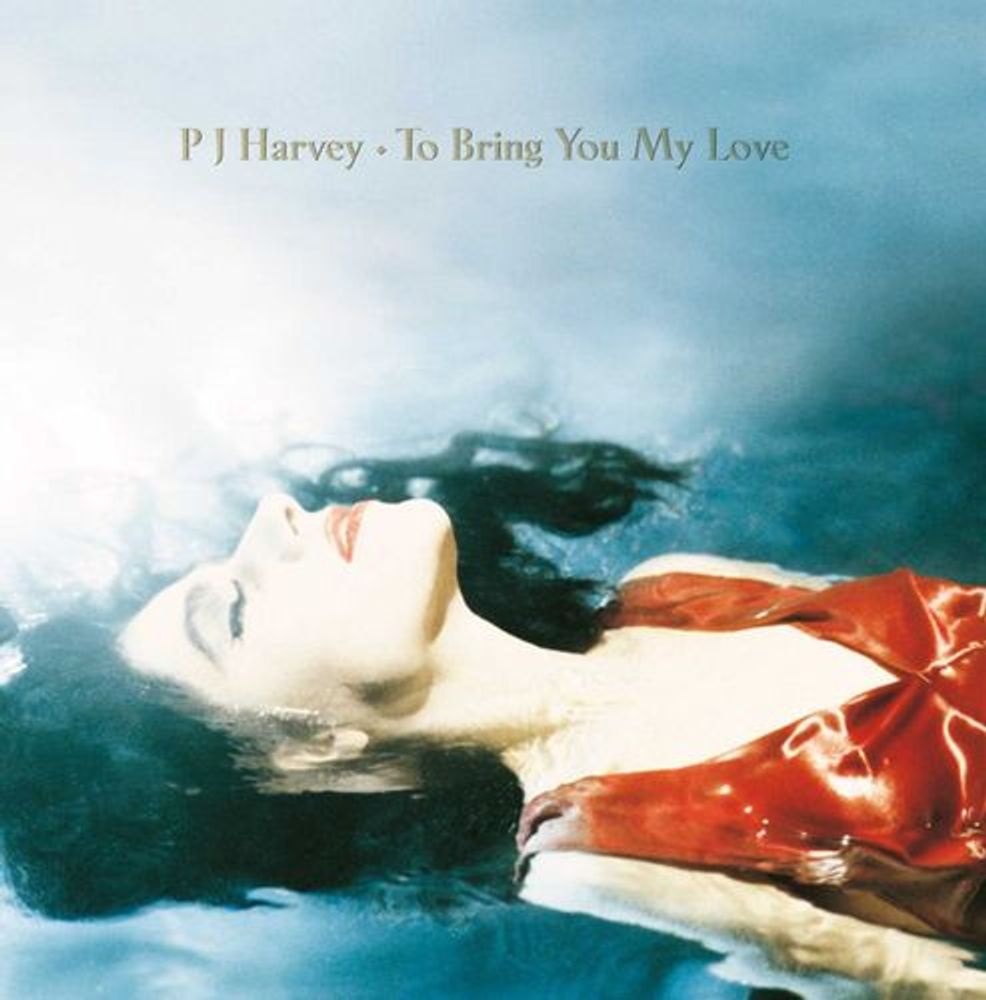 40. PJ Harvey To Bring You My Love (Island/Def Jam)

PJ Harvey's acclaimed third album To Bring You My Love has hit its 25th anniversary this year, prompting not just a reissue but also an intriguing separate release of demos from the record. Originally released in February 1995, To Bring You My Love features the singles "Down By The Water," "C'mon Billy," and "Send His Love To Me." This also marks the first of three PJ Harvey albums that made it onto our bestsellers list.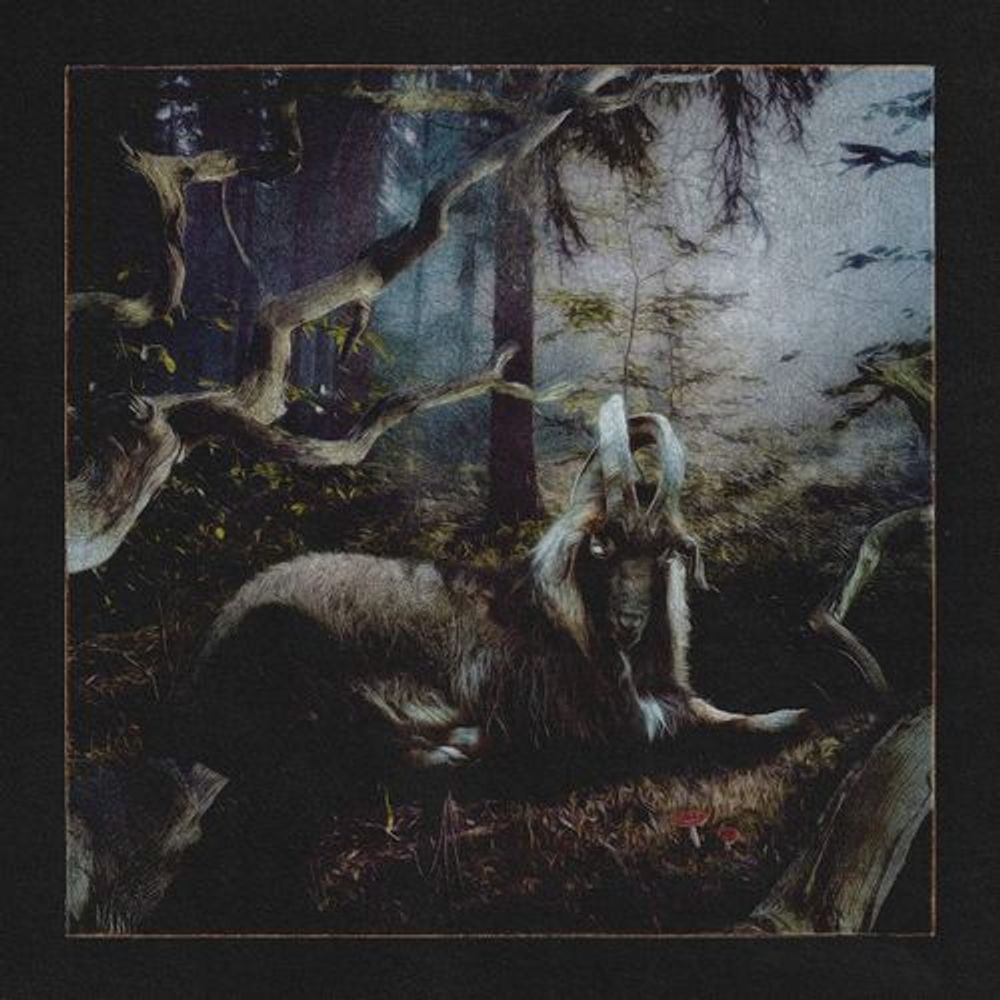 39. Earl Sweatshirt Feet of Clay (Warner Records)

Earl Sweatshirt's Feet of Clay EP was mostly self-produced by the LA rapper and features Haiti's Mach-Hommy, emerging phenom Mavi, and additional production from Alchemist and Ovrkast. Described by the experimental, lo-fi rapper as "observations and feelings recorded during the death throes of a crumbling empire," the EP seemed ready made for the surrealness of 2020.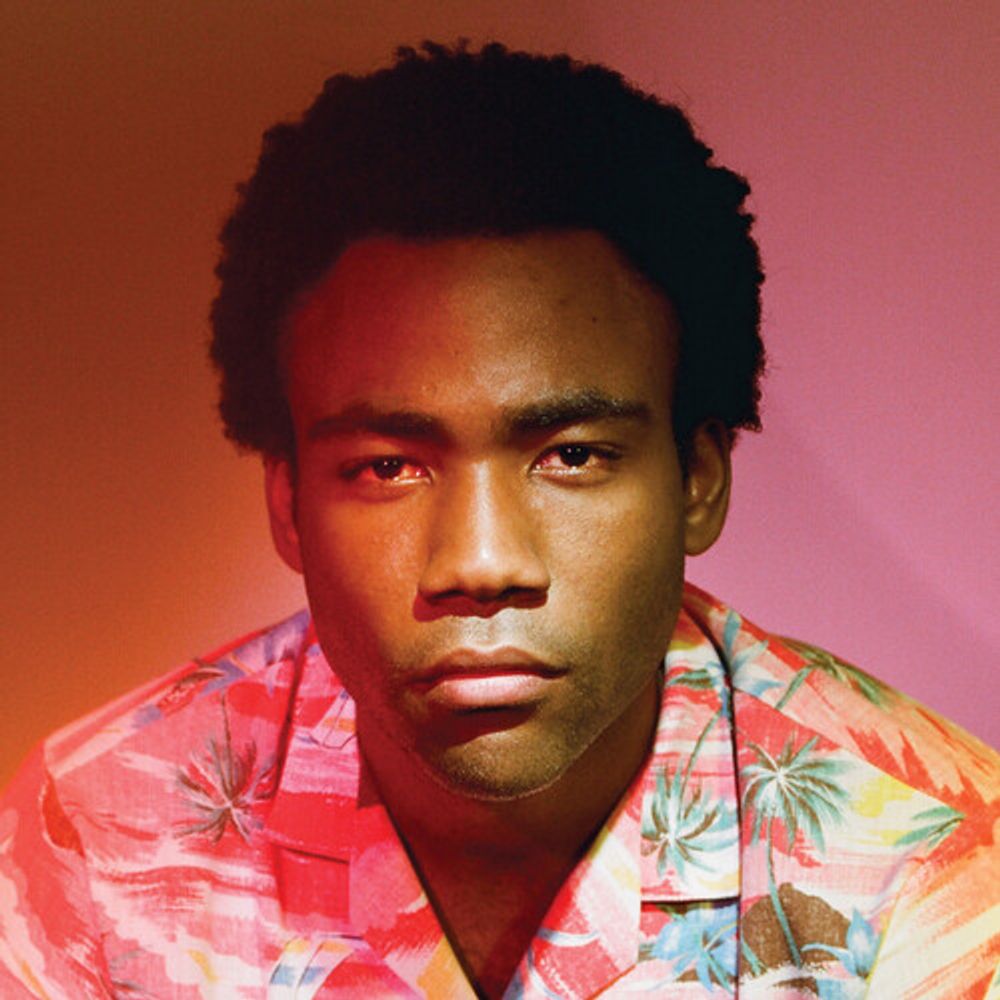 38. Childish Gambino Because The Internet (Glass Note)

Childish Gambino's sophomore album Because The Internet has been unavailable on vinyl since it was originally released in 2013 and finally saw a reissue on 180-gram double vinyl. Originally released with an accompanying short film, Clapping for the Wrong Reasons, and its screenplay, the acclaimed album was an epic labor of love.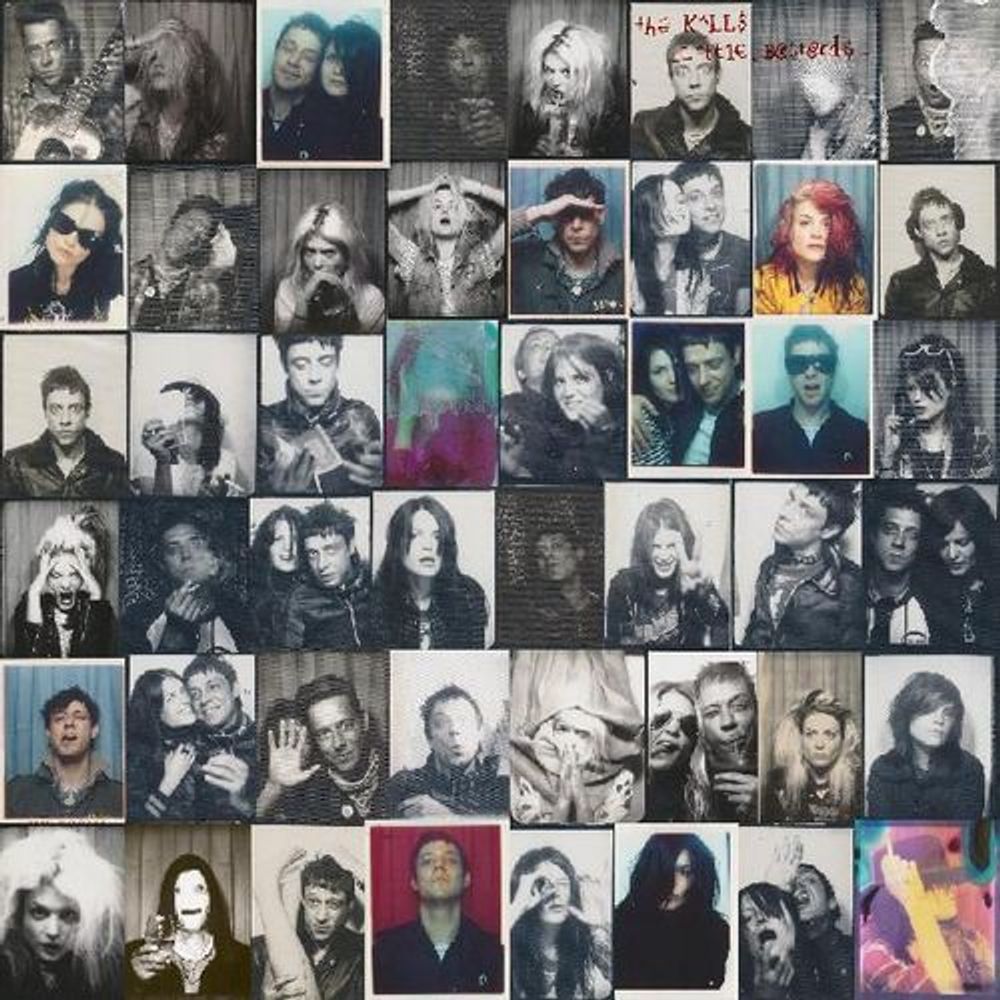 37. The Kills Little Bastards (Domino)

The Kills' Little Bastards is a collection of B-sides and rarities from the early days (2002-2009) of Allison Mosshart and Jamie Hince's eighteen years of collaboration. The double album is a bumper crop of interesting demos that show the passionate duo experimenting with their love for stripped-down rock n' roll and the blues. Their excitement and sincerity is audible in these rare tracks: "Raise Me" is a dark, pounding song with handclaps and an unexpectedly ethereal synth outro. The "Jewel Thief" demo, one of their first songs ever written, is raw, melodic, and spirited.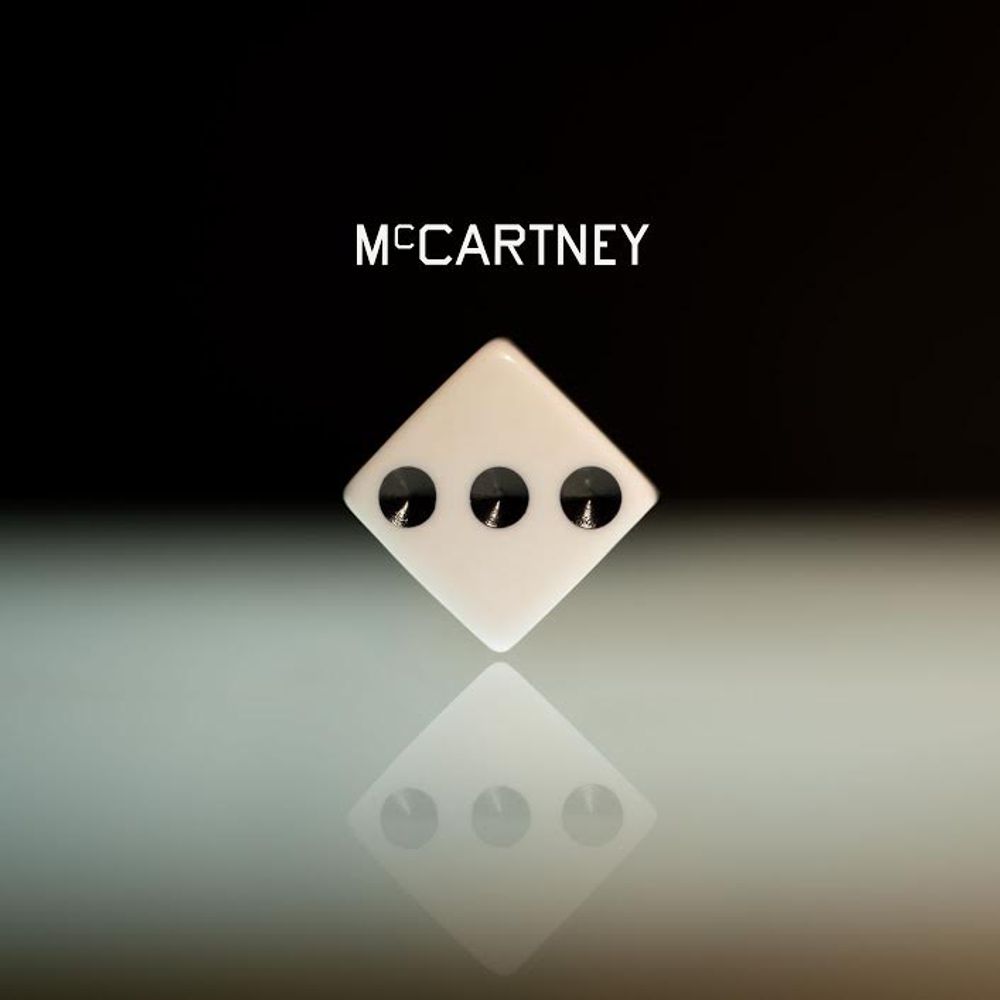 36. Paul McCartney III (Capitol)

On both McCartney (1970) and McCartney II (1980), the legendary Beatle played all the instruments and sang all the vocals himself, a tradition he now continues with 2020's McCartney III. Perfectly suited for lockdown, the new installment revives the spirit of the 1970 record (his solo debut), often referencing a quieter life -- for instance, on the acoustic "Winter Bird/When Winter Comes" -- allowing a sense of loose experimentation to lead the way. "Seize The Day" is a welcome Beatles-esque tune with a strong melody and phrasing. In case there was any doubt, McCartney also shows that he can still rock out on the playful "Lavatory Lil" and the bluesy "Slidin'."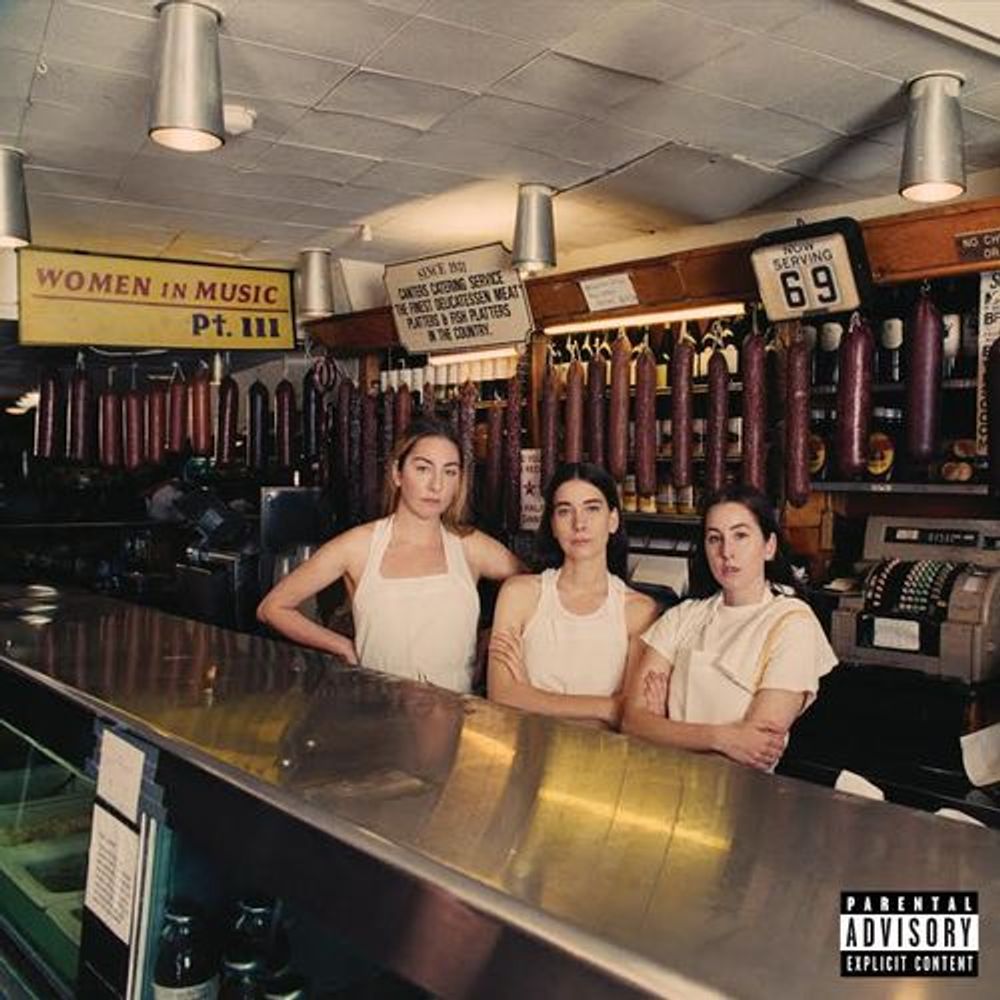 35. HAIM Women In Music, Part III (Sony)

The third album from California sister trio HAIM has been on many year-end best of lists, including our own indie buyer Brad's Top 50 Albums of 2020 list, and it's one of our top sellers of the year. It was also nominated for GRAMMY awards for Album of The Year and Best Rock Performance.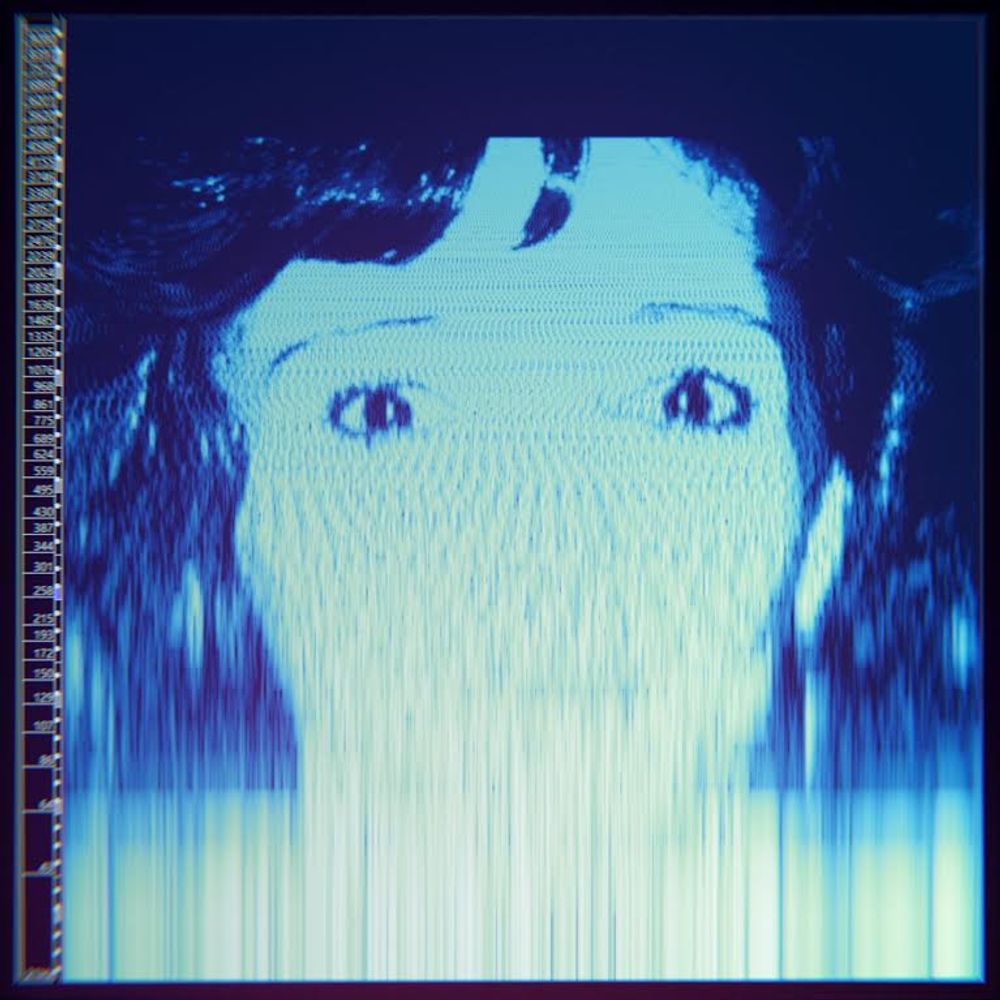 34. The Avalanches We Will Always Love You (Astralwerks)

To say The Avalanches' new album is star-studded would be an understatement: We Will Always Love You features a guestlist that includes The Clash's Mick Jones, Leon Bridges, Johnny Marr, Karen O, Perry Farrell, and Blood Orange. The Australian electronic duo have created an intriguing set of soundscapes with each of these talented artists. "Interstellar Love" with Blood Orange is quietly soulful and pretty. "Take Care In Your Dreaming (feat. Denzel Curry, Tricky & Sampha The Great)," on the other hand, is an epic fusion of autotuned vocals, piano and rapped verses that somehow works.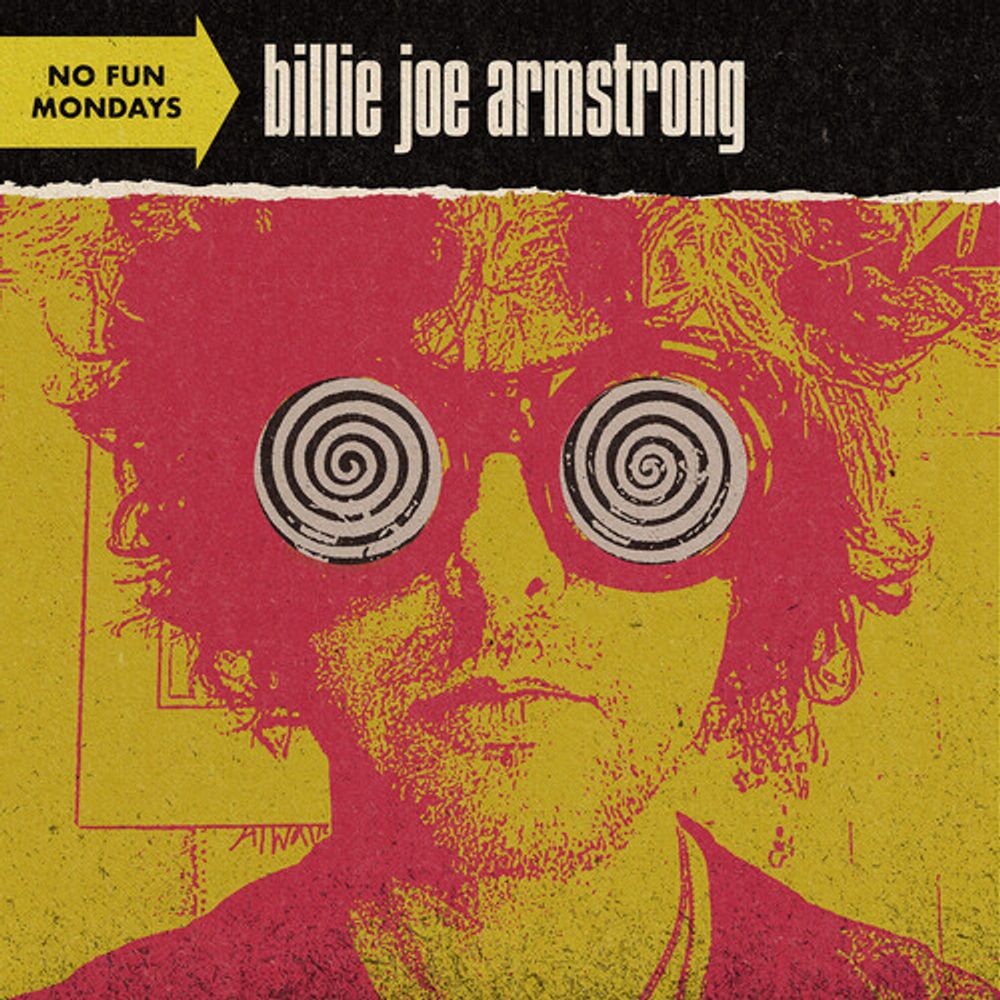 33. Billie Joe Armstrong No Fun Mondays (Reprise)

Green Day frontman Billie Joe Armstrong started performing cover songs during quarantine on YouTube to help connect to fans. The album version was released in November featuring 14 classics by John Lennon, Billy Bragg, Johnny Thunders & more.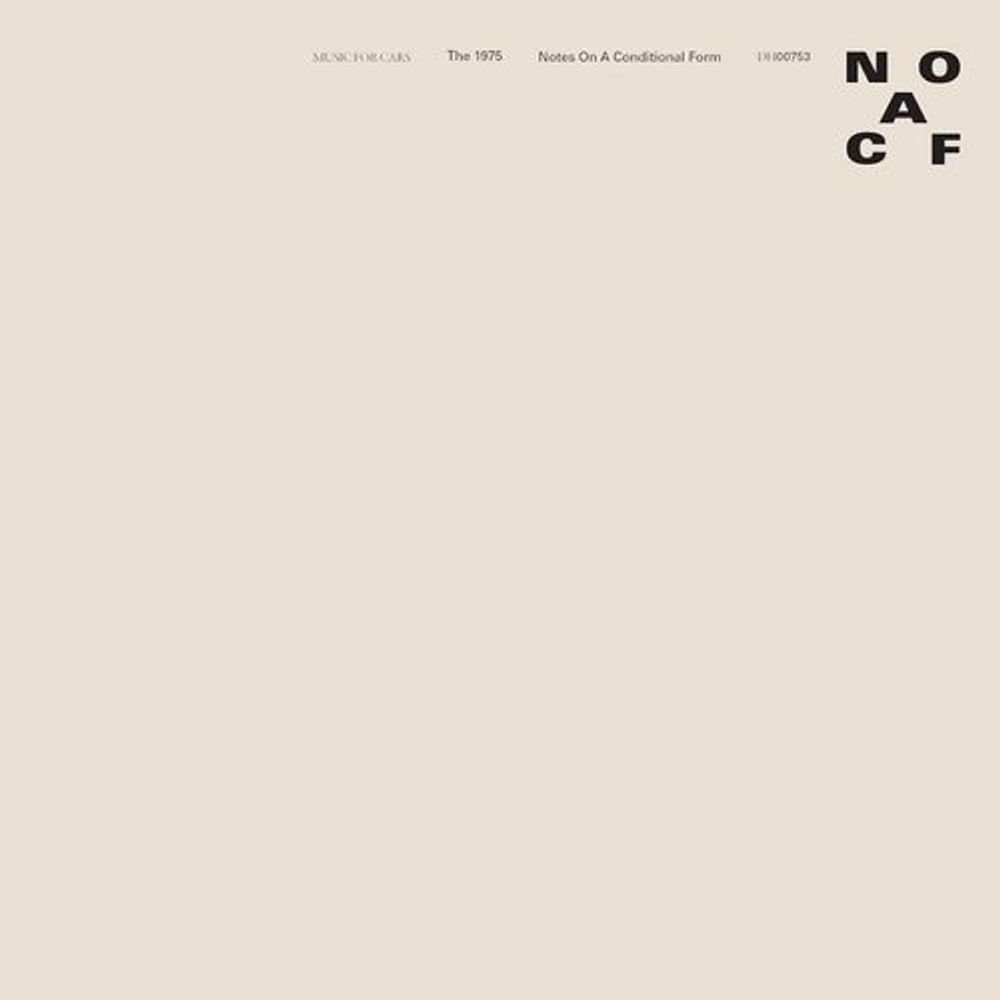 32. The 1975 Notes On a Conditional Form (Interscope)

Notes On a Conditional Form, the fourth studio album from British band The 1975, is intended to play as a companion to their 2018 GRAMMY-nominated album A Brief Inquiry into Online Relationships. Together, the two albums form their "Music for Cars" era.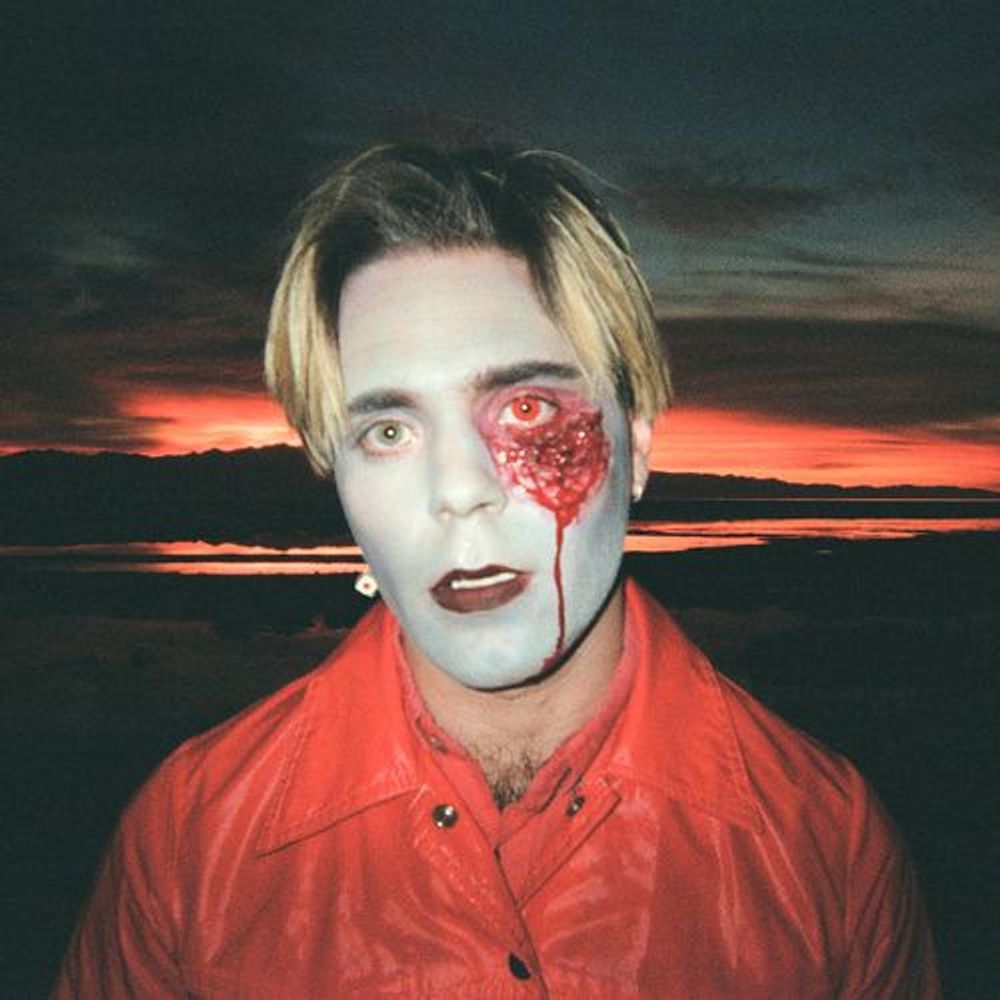 31. Choir Boy Gathering Swans (Dais)

Salt Lake City indie pop outfit Choir Boy released their sophomore album, Gathering Swans, this summer on Dais Records, four years after their debut, Passive With Desire. It was also the number one pick on our buyer Brad's Top 50 Albums of 2020 list.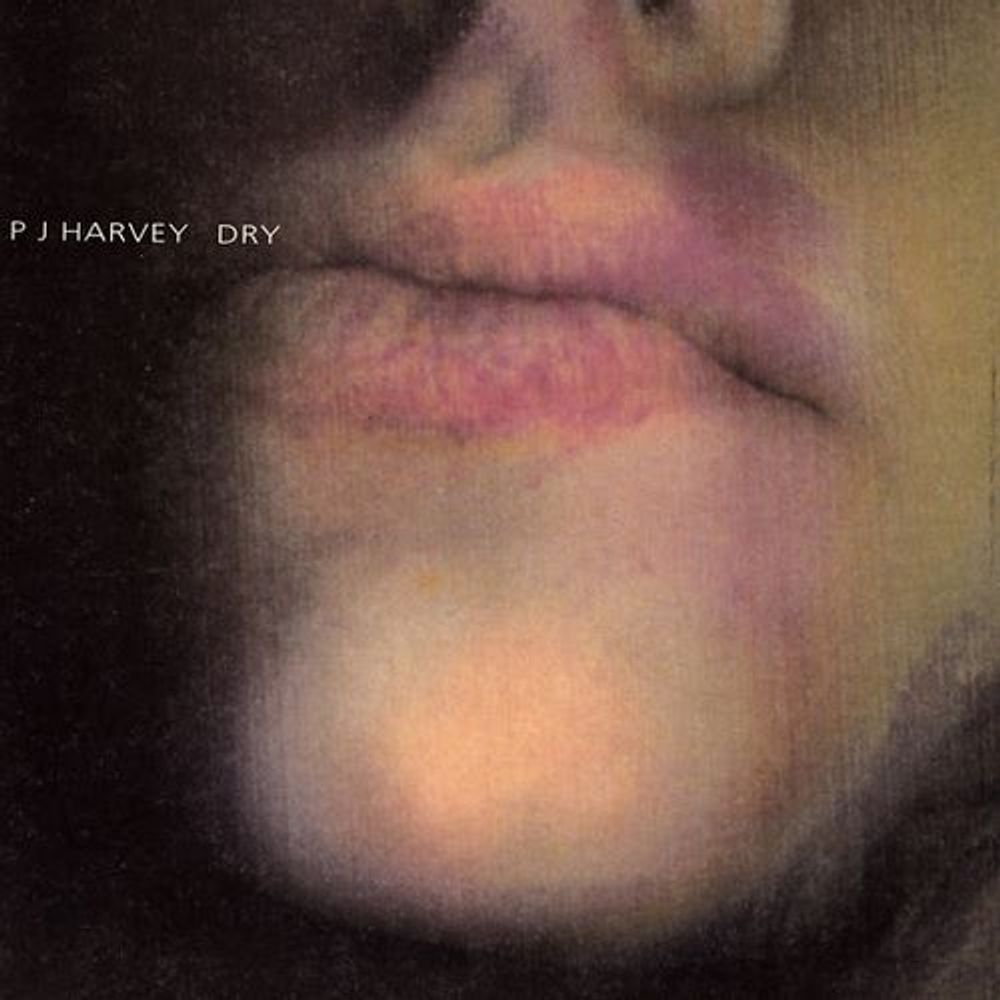 30. PJ Harvey Dry (Island/Def Jam)

PJ Harvey's seminal 1992 debut album Dry was reissued on vinyl this summer, along with the Dry - Demos, which were available on CD & LP for the first time since 1992. This is the fiirst time Dry has been back in print on vinyl in nearly 20 years, so it's no surprise it ended up on our bestsellers list.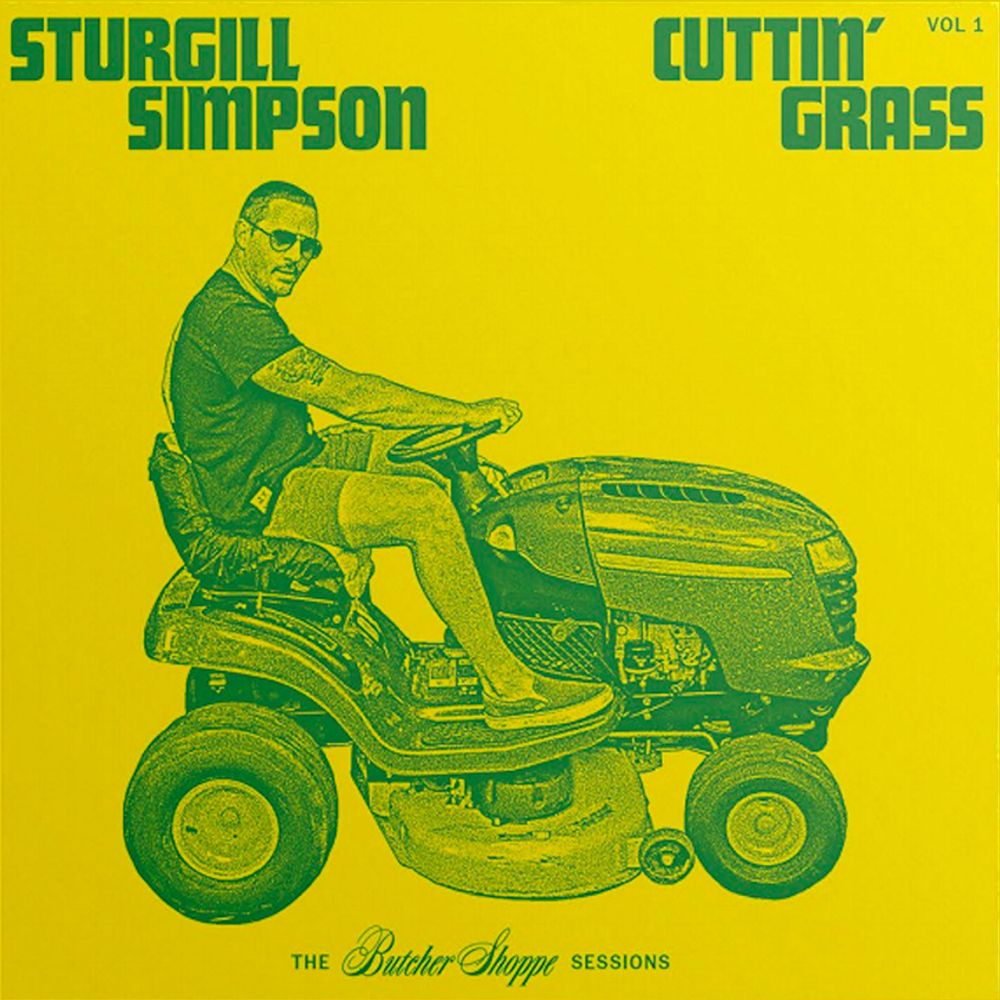 29. Sturgill Simpson Cuttin' Grass - Vol. 1 (The Butcher Shoppe Sessions) (High Top Mountain Records)

Sturgill Simpson's Cuttin' Grass Vol. 1 is an album of over 20 previously recorded tracks from this wild card country artist rearranged as bluegrass numbers. Performed with artists like Sierra Hull, Stuart Duncan, and Tim O'Brien, these tracks from Metamodern Sounds in Country, A Sailor's Guide to Earth and more thrive in their new setting with exquisite, intricate picking, lively fiddle and lush backing vocals. The already lovely "Breakers Roar" is sped-up here without losing its sense of melancholy, and lifted into euphoric folk. "I Don't Mind," a straightforward country-rock number from Simpson's previous band Sunday Valley, is softer and sweeter here with its sorrowful fiddle, but there are plenty of danceable tracks like "Life Ain't Fair and the World is Mean." For fans of Simpson's ever-fluctuating sound as well as lovers of folk and bluegrass.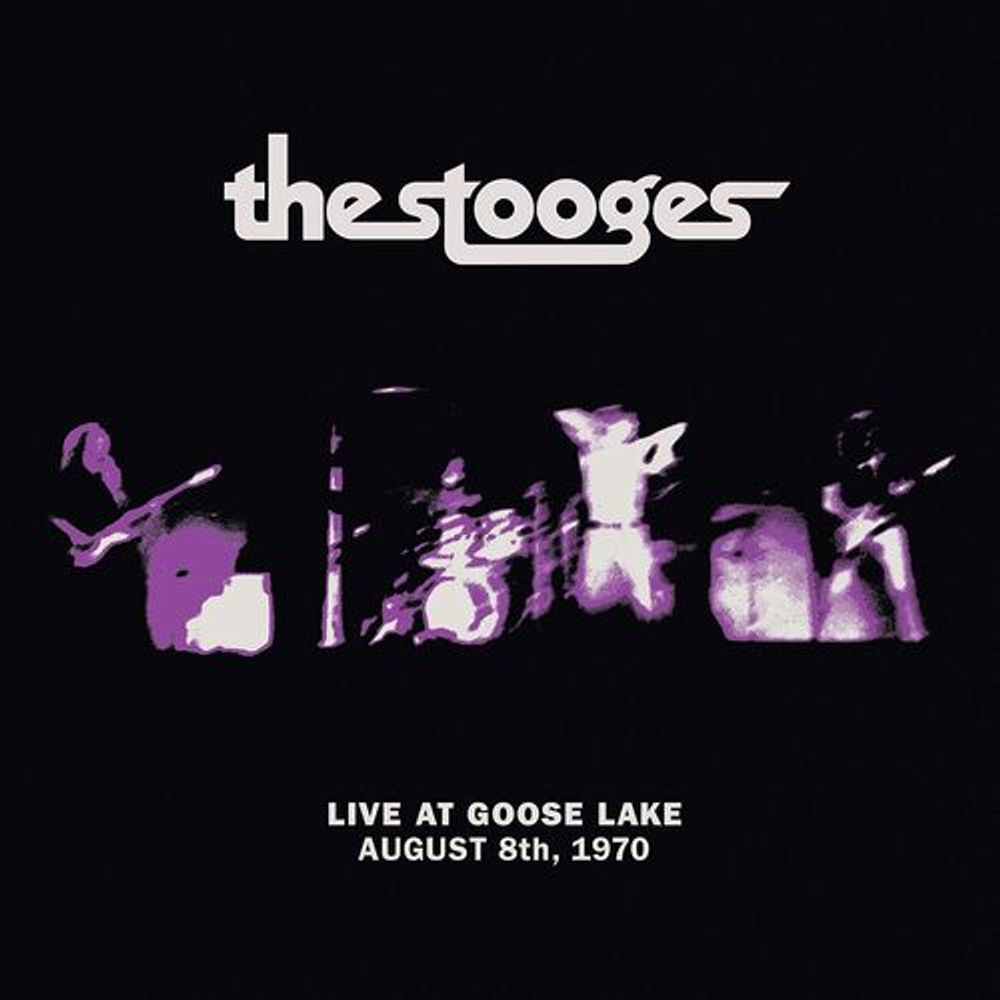 28. The Stooges Live at Goose Lake (Third Man Records)

Released to coincide with the 50th anniversary of the performance, Live at Goose Lake: August 8th, 1970, is the rare release that rewrites history. The apocryphal tale of The Stooges performance at the Goose Lake festival has been told many times over the past five decades: bassist Dave Alexander spaces out in front of 200,000 attendees; he does not play a single note on stage. He is fired by Iggy Pop immediately following the gig and thus starts the beginning of the end of the seminal proto-punk band. But what if that wasn't true? Found buried in the basement of a Michigan farmhouse, the 1/4" stereo two-track tape of The Stooges complete performance at Goose Lake on August 8th, 1970 has been found and you can now own it. Not only is this the last performance of the original Stooges line-up, but it is the only known soundboard recording of said line-up. Playing the entirety of their 1970 masterpiece Fun House, everything about this record is revelatory. And guess what? Alexander actually did play bass during this performance and, despite failures on some songs, he was damn solid on others.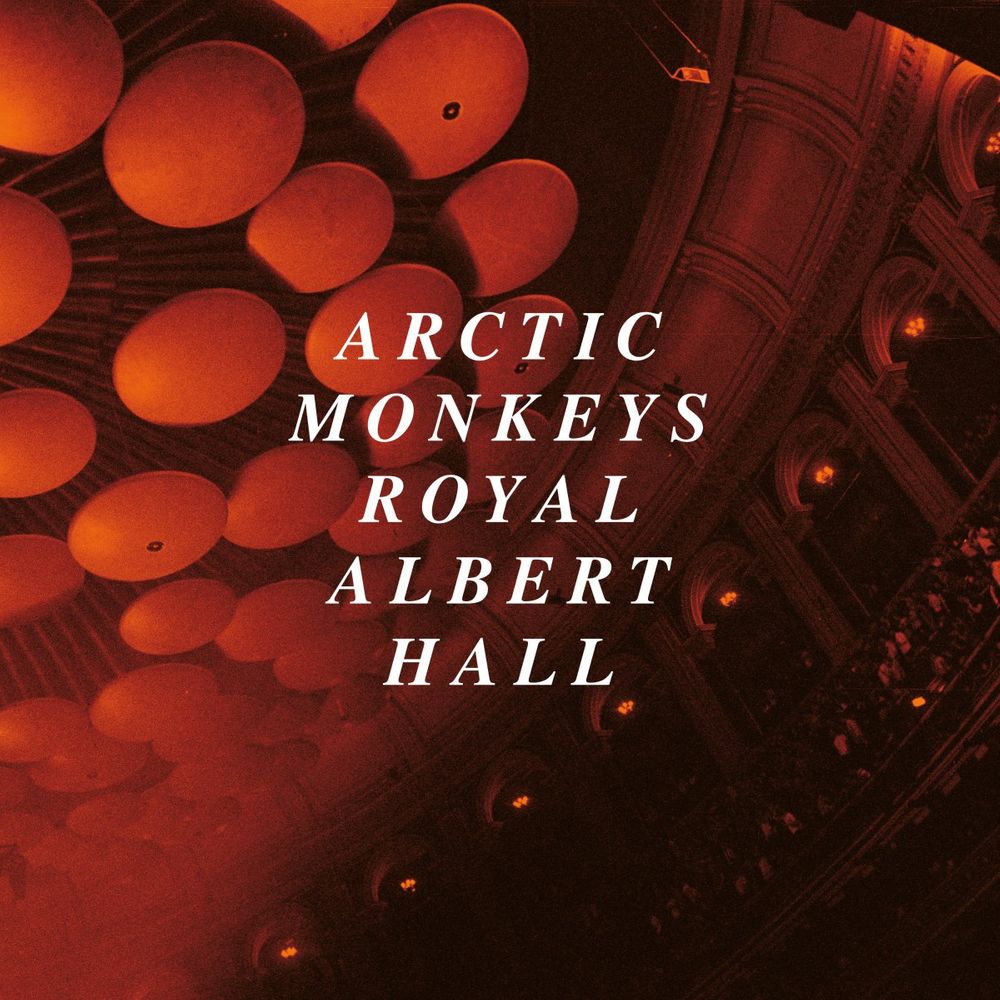 27. Arctic Monkeys Live at the Royal Albert Hall (Domino)

Back in 2018, Arctic Monkeys performed at the Royal Albert Hall in London and admirably donated the proceeds to War Child, which supports children in conflict areas. Now the audio recording of that concert is available as a double album, also in support of the foundation, featuring a fun setlist that includes tracks from each of their six studio albums. The evolution over the years of this beloved British band's sound is encapsulated here with full rock-star energy, making this a must-have for fans, especially those that haven't made it to a show.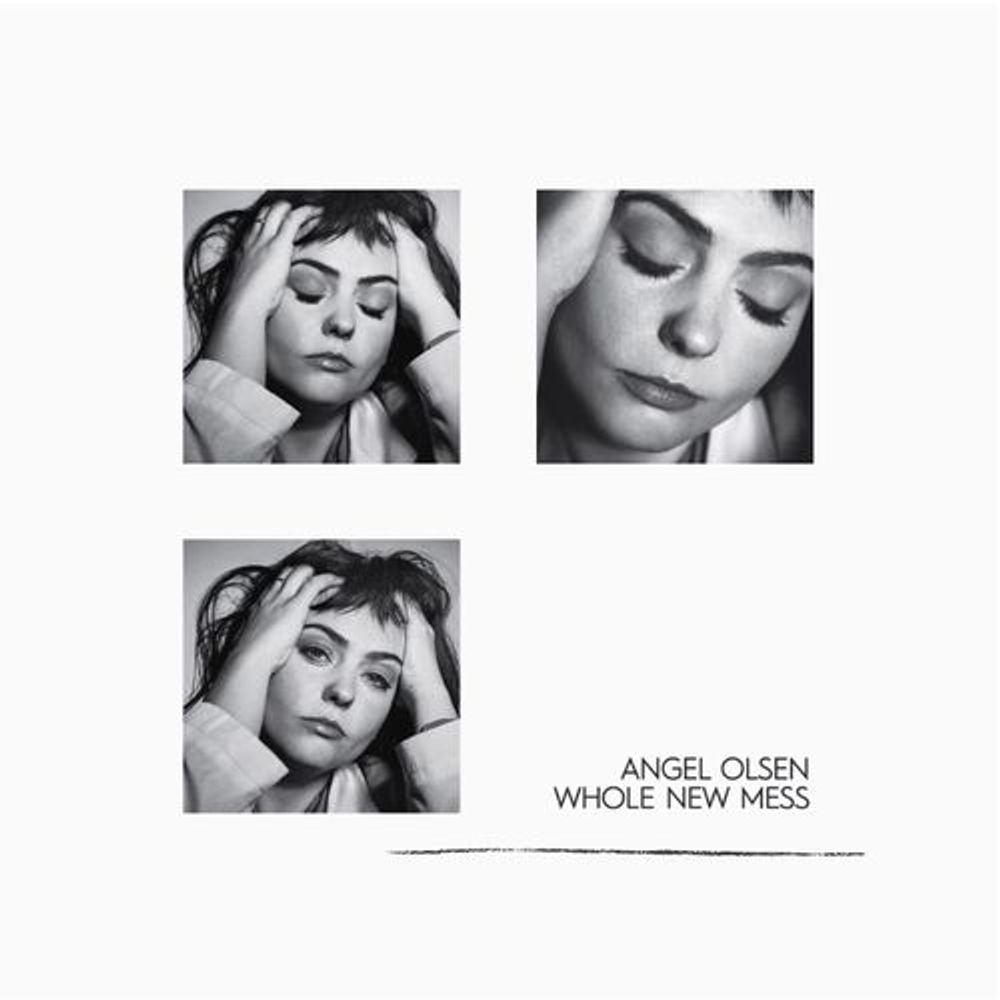 26. Angel Olsen Whole New Mess (Jagjaguwar)

Angel Olsen's acclaimed 2019 album All Mirrors was one of our bestselling albums last year. For Whole New Mess, she recorded stripped-down, intimate versions of many of the songs from All Mirrors, plus two unreleased tracks.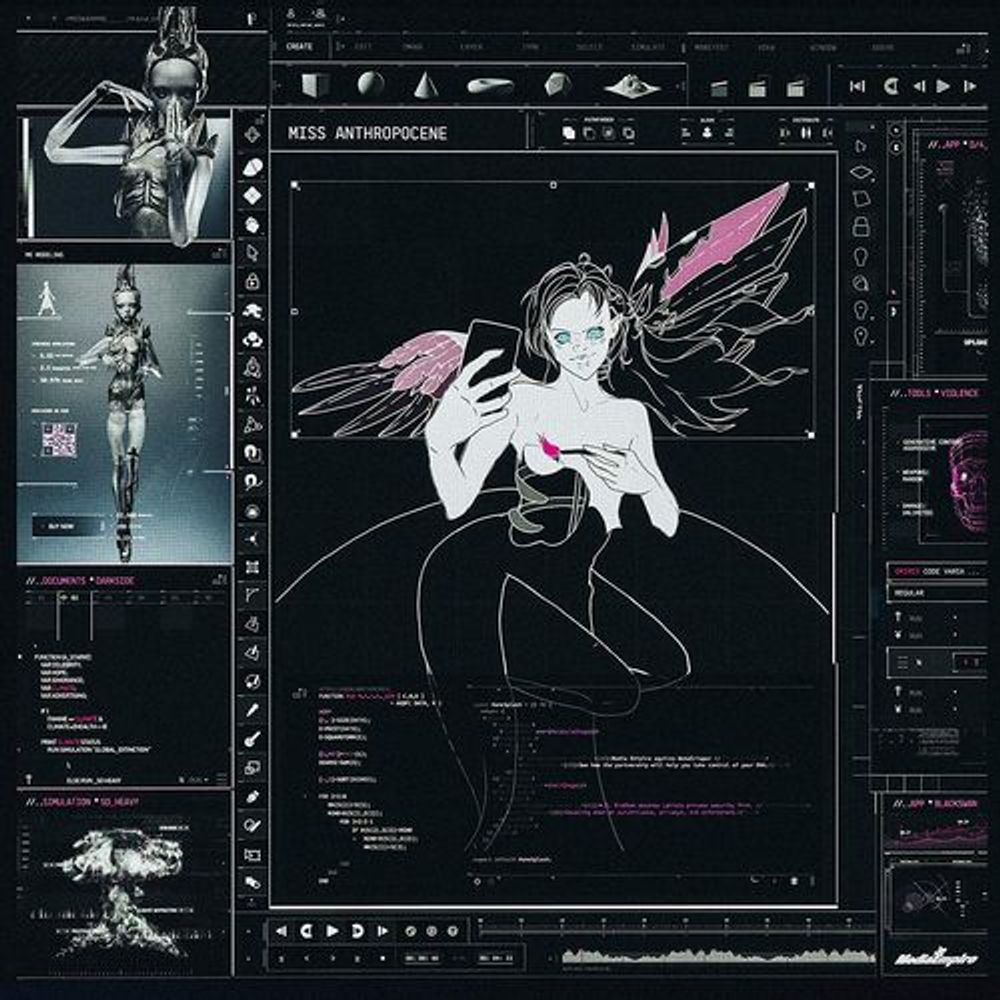 25. Grimes Miss Anthropocene (4AD)

Grimes leaps into the future in all its beauty and horror on her latest, Miss Anthropocene. For an artist who takes delight in boundary-dashing and genre-clashing, the album is a massive success: never have Grimes' bops sounded so otherworldly yet radio-friendly, so dark yet so candy-sweet. Anxiety bubbles below the surface of these polished alien bangers. Over-the-top, neon-streaked, and thoroughly addictive, Miss Anthropocene is a heady brew that pushes Grimes to a whole 'nother level.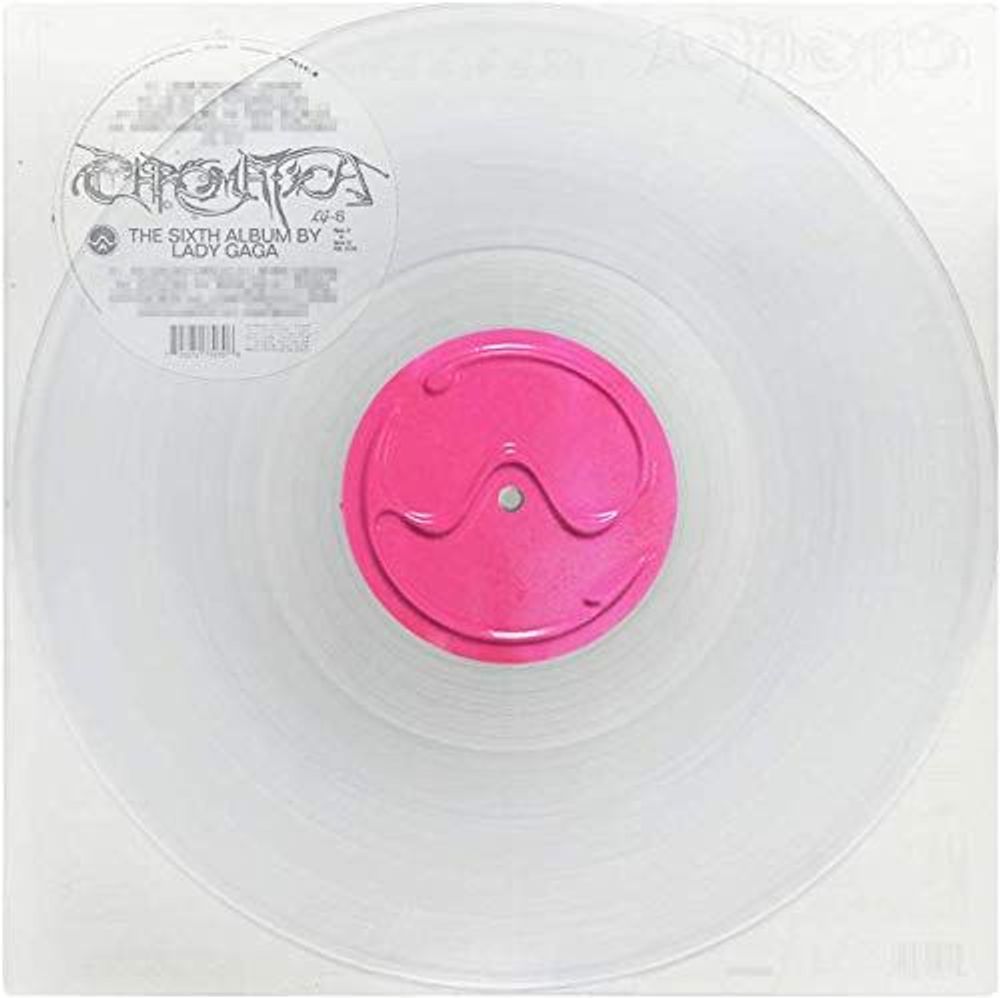 24. Lady Gaga Chromatica (Interscope)

Lady Gaga's sixth studio album came at the right time this year. It was originally scheduled to be released in early April but was pushed back because of the pandemic. When Chromatica arrived, it transported fans back to the dancefloor, even if it was their living room instead of the club, and was a welcome return to Gaga's electro pop roots.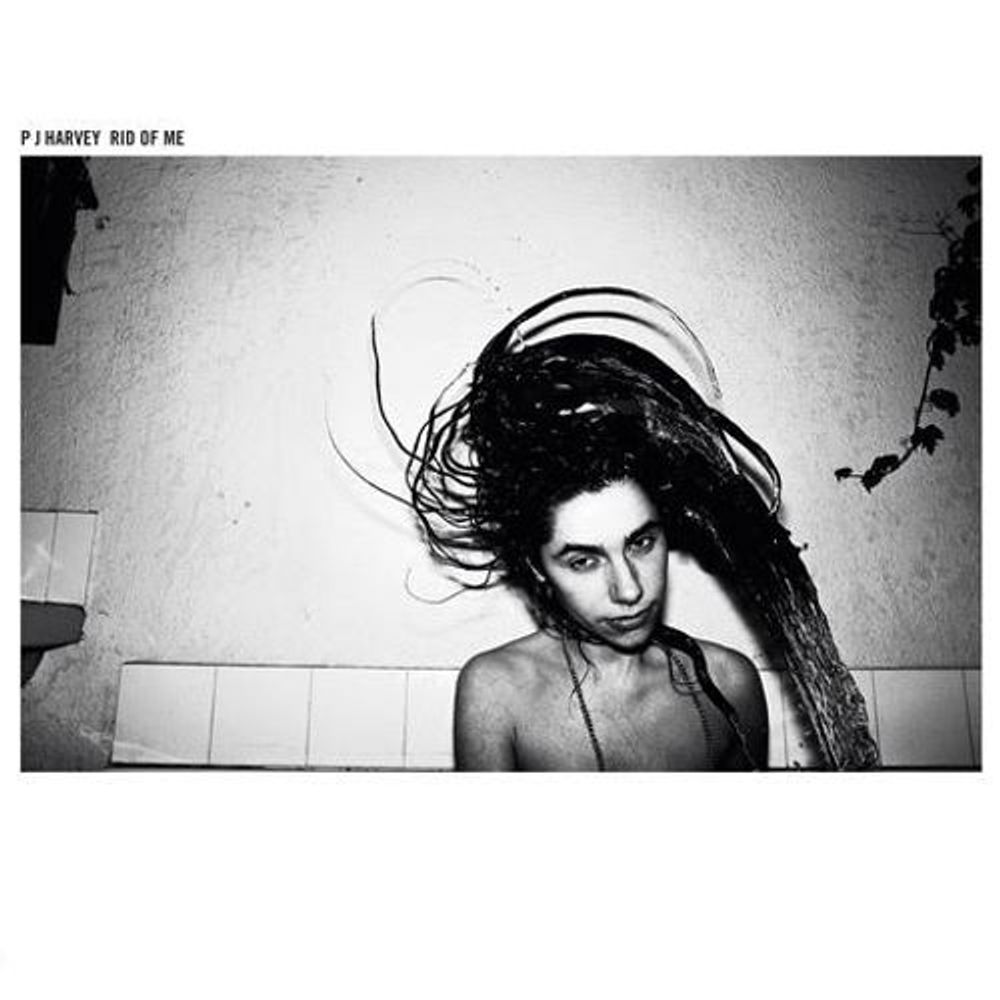 23. PJ Harvey Rid of Me (Island/Def Jam)
PJ Harvey's vinyl reissue series included her 1993 album Rid Of Me, which quickly became one of our bestsellers of the year. Her second studio album and the last with Steve Vaughan and Rob Ellis, it was widely acclaimed for its dark, unsettling mood and unconventional songwriting, with deliberately minimal production from Steve Albini. The popularity of its reissue is a testament to the impression made by this dark priestess of alternative rock.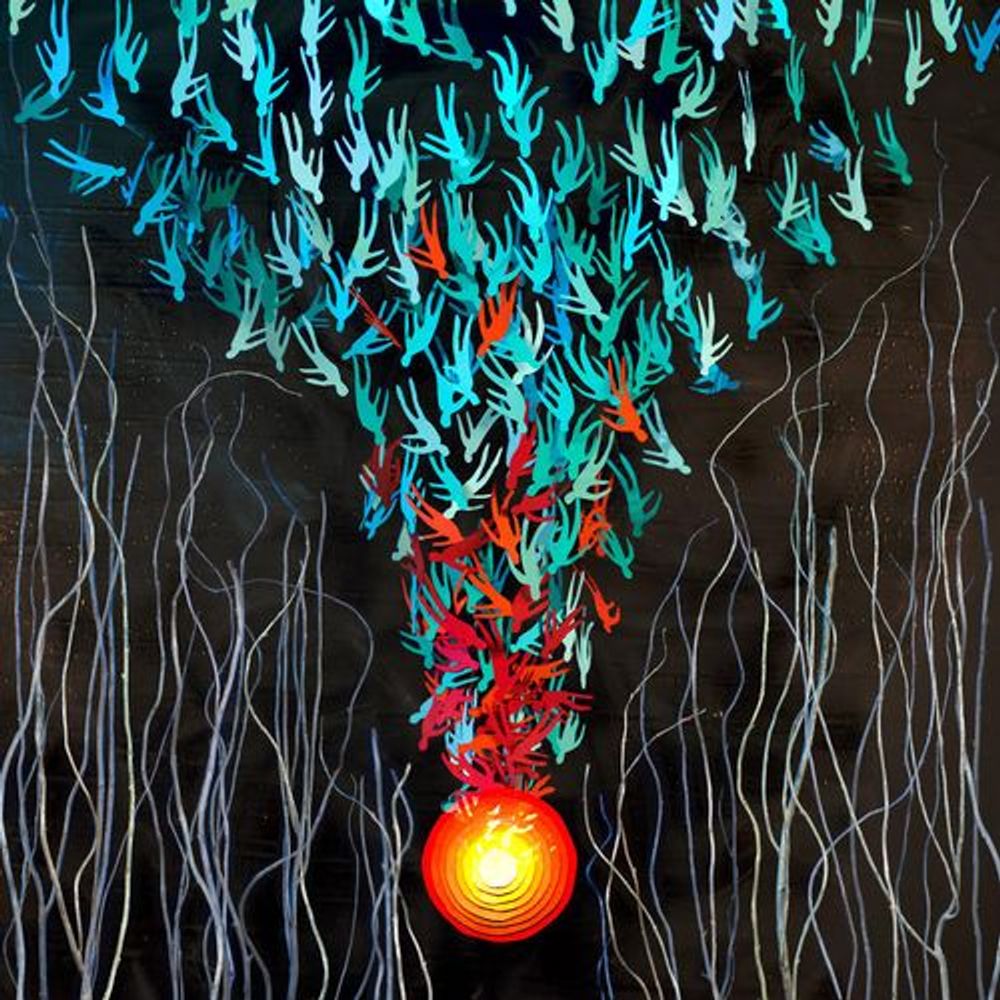 22. Bright Eyes Down In The Weeds, Where The World Once Was (Dead Oceans)
Bright Eyes is back with their first new studio album since 2011's The People's Key. Down In The Weeds... harkens back to that record's sound, but with one notable difference: Thanks to Nathaniel Walcott's touring with the Red Hot Chili Peppers, Flea was recruited to record bass for much of the album. Unsurprisingly, the distinctive bassist adds interesting layers to songs like the darkly dramatic "One and Done," and a sliding groove to the exhilarating "Tilt-A-Whirl." "Persona Non Grata" is classic Bright Eyes on the other hand, with a nice burst of bagpipes in the bridge.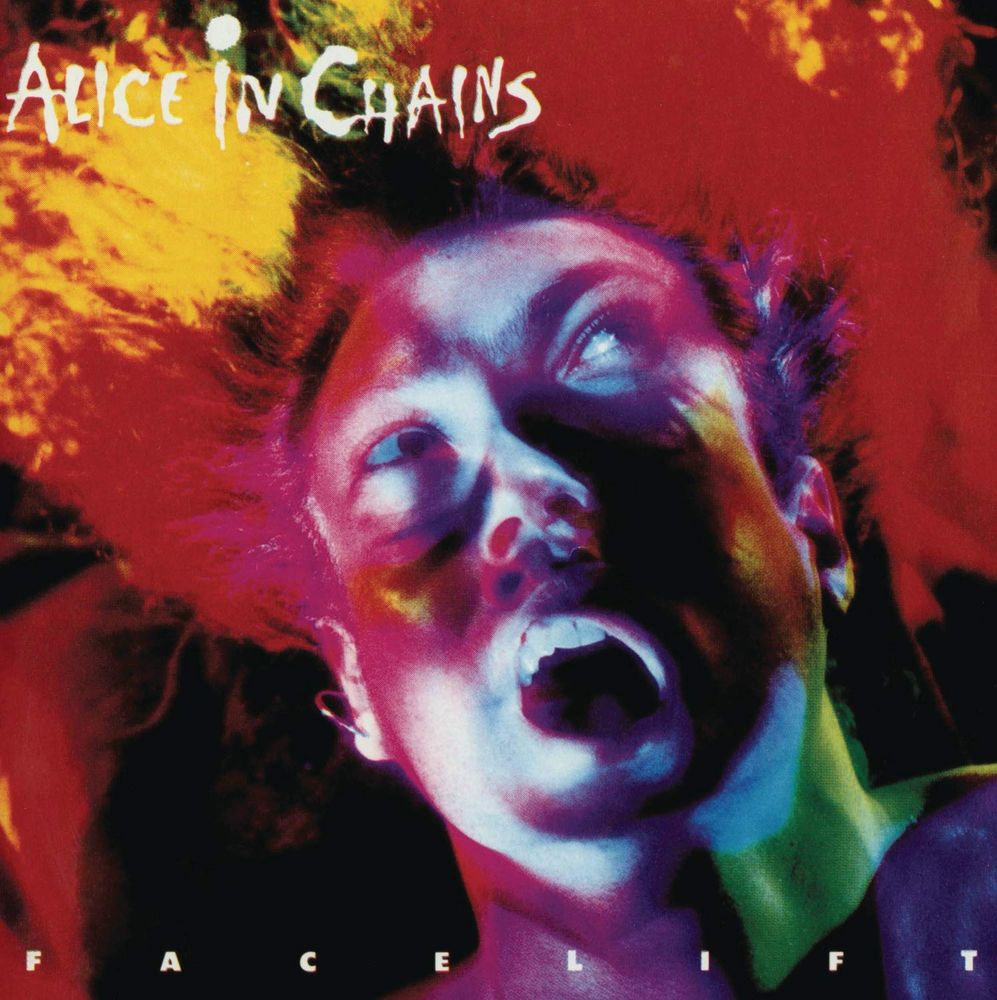 21. Alice In Chains Facelift (Sony Legacy)

Facelift, the 1990 debut album from Alice in Chains, was remastered and reissued on 2LP vinyl to celebrate its 30th anniversary. Not only did the record go gold and later double-platinum, but the single "Man In The Box" was nominated for a Grammy in '92 for Best Hard Rock Performance With Vocal -- a tribute to the distinctive pipes of the late Layne Staley.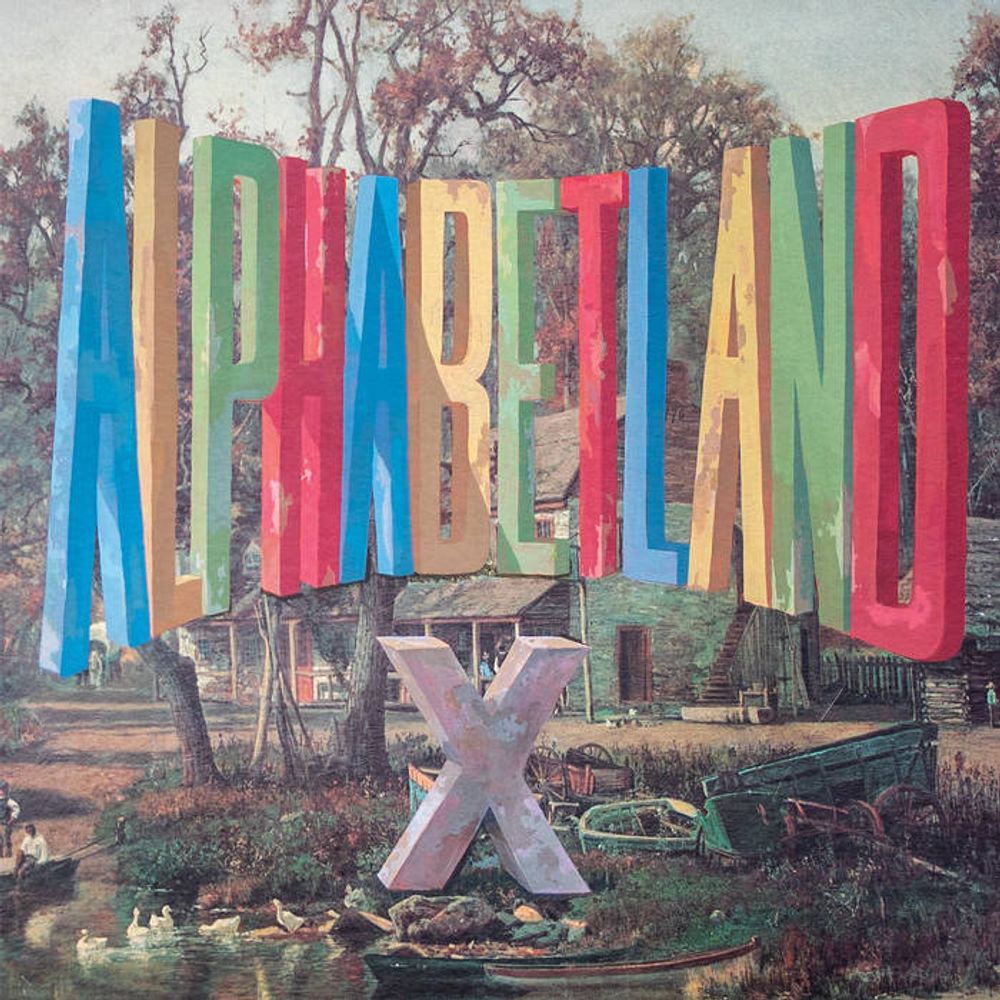 20. X ALPHABETLAND (Fat Possum)

Los Angeles punk legends X reunited for ALPHABETLAND, the first release from the original line-up in 35 years. Exene Cervenka, John Doe, Billy Zoom, and DJ Bonebrake return to their early-'80s roots in both style and substance, and the results are glorious.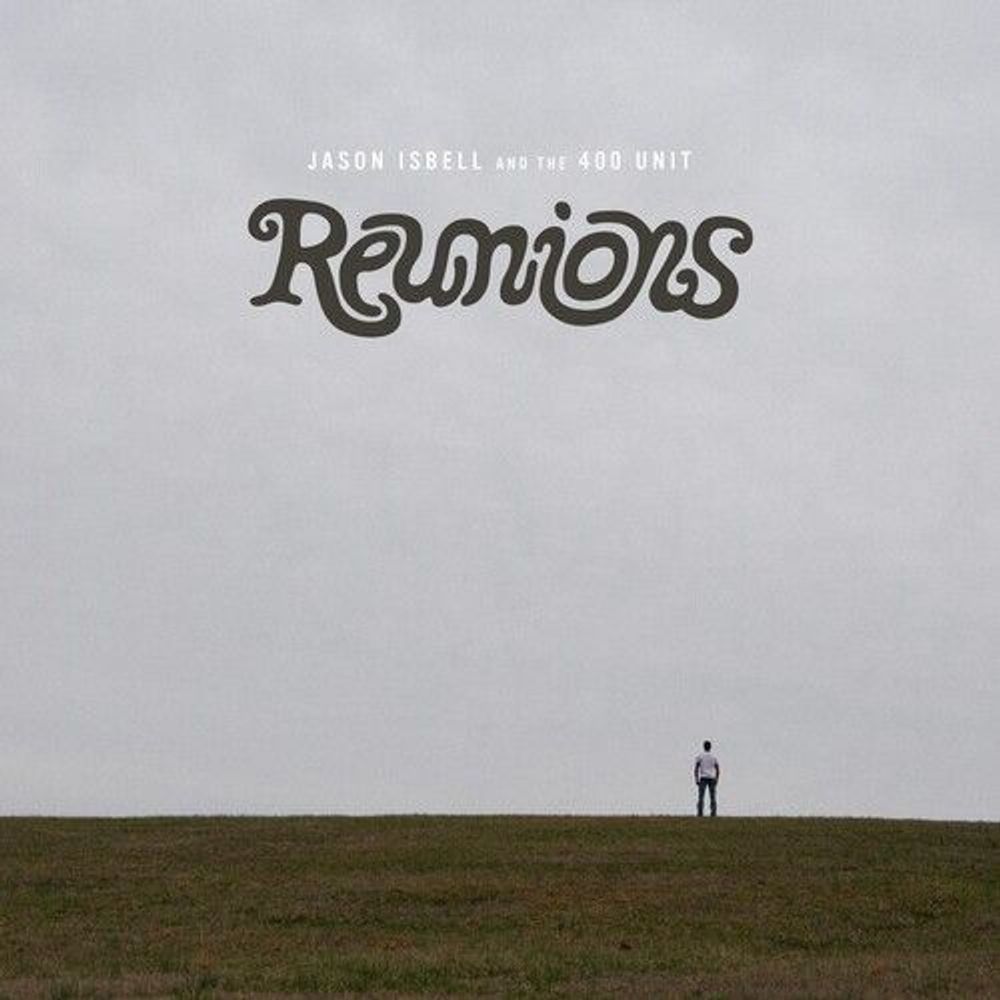 19. Jason Isbell and The 400 Unit Reunions (Southeastern Records)

Jason Isbell's seventh album (and fourth with his band The 400 Unit) was produced by Grammy Award-winning producer Dave Cobb and recorded at Nashville's historic RCA Studio A. The Americana/alt-country artist continues to address tough issues with a sharp eye, such as on the self-critical single "What've I Done To Help?"


18. Sufjan Stevens The Ascension (Asthmatic Kitty)

The Ascension, the eighth studio album from singer/songwriter/composer Sufjan Stevens, is musically expansive and sweeping in thematic scope. Songs shift from Stevens' beloved stripped-down folk sound toward programed drum beats and waves of synth pop, but don't let the fun façade fool you. Lyrically, Stevens confronts heavy feelings of universal dread and disenchantment, with an upbeat score -- a disorienting mix that seems to fit our world.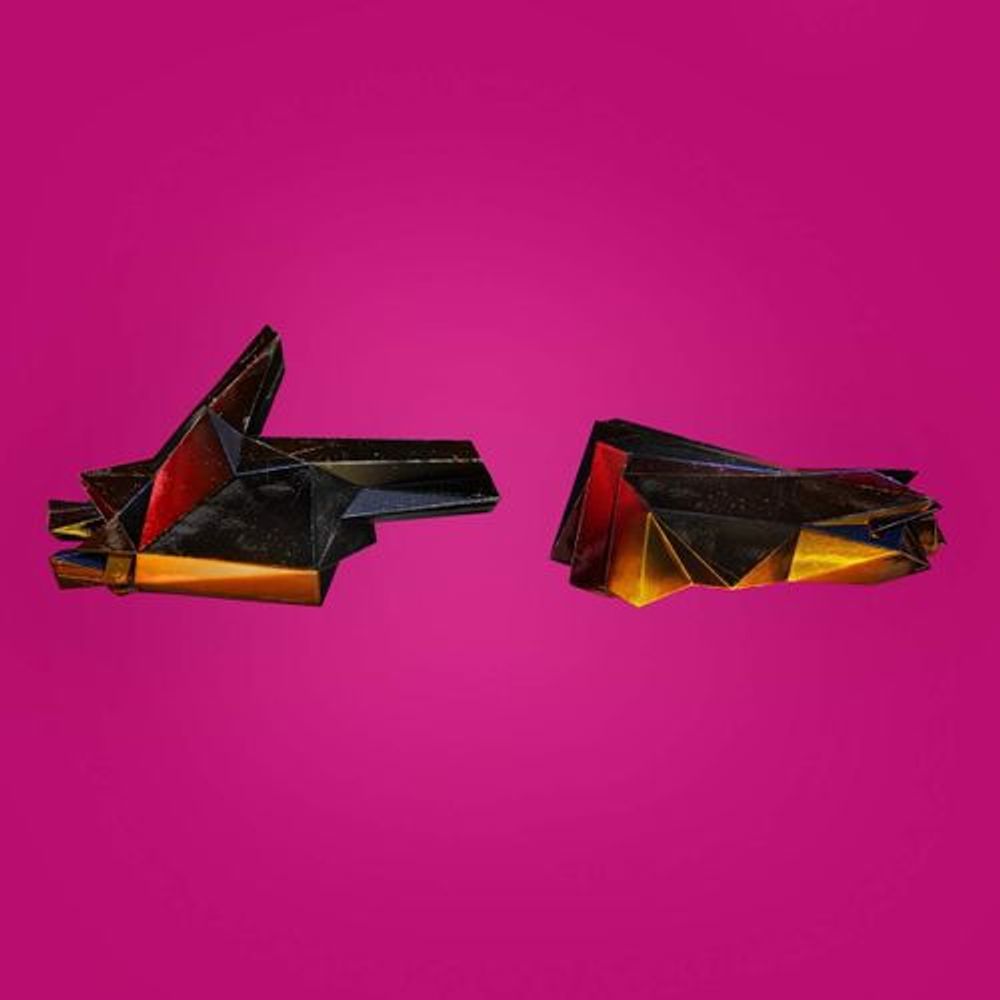 17. Run The Jewels RTJ4 (BMG Rights Management)

Like its predecessors, Run The Jewels' RTJ4 is rooted in hip-hop fundamentals while extending its reach into various new worlds. The dynamic duo of Atlanta's Killer Mike and Brooklyn's EL-P let loose over brilliant beats with guest collaborations from Pharrell Williams, Zack de la Rocha, Josh Homme, Mavis Staples, 2 Chainz, and DJ Premier. RTJ4 represents the next step in Run The Jewels' evolution, taking them from the biggest underground group in the world to the best rap group in the game.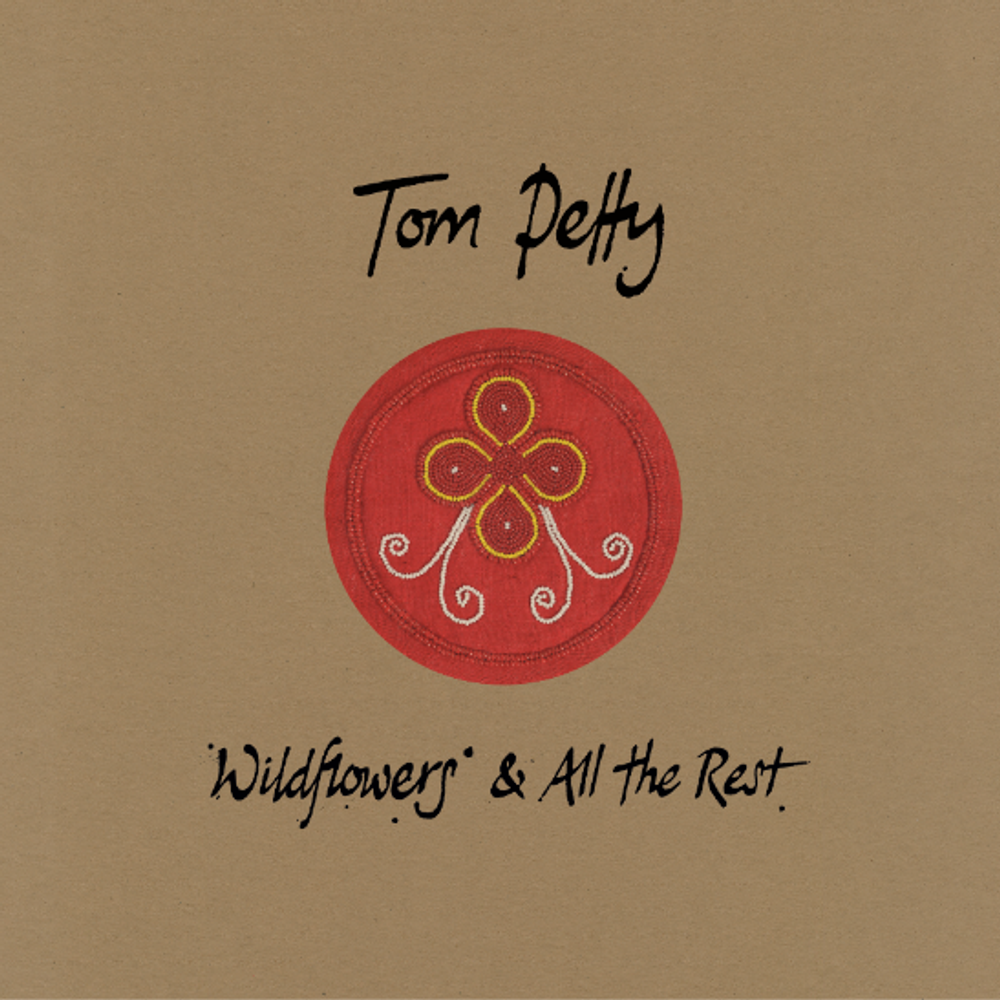 16. Tom Petty Wildflowers & Alll The Rest (Warner Records)
Tom Petty's 1994 masterpiece, Wildflowers, was Tom's most acutely confessional album to date. Tom ultimately wrote more songs than he could release at the time, planning the album as a double CD with 25 songs (nearly two hours of music), but his label advised against it and he went with the single disc, 15-song format. Tom had always intended to release the second half of the album as a collection he named All the Rest, featuring ten songs from the Wildflowers recording sessions that were left off the original version and five unreleased tracks. This long-awaited remastered reissue and comprehensive collection, Wildflowers & All the Rest, does justice to his memory and is a must for Tom Petty completests.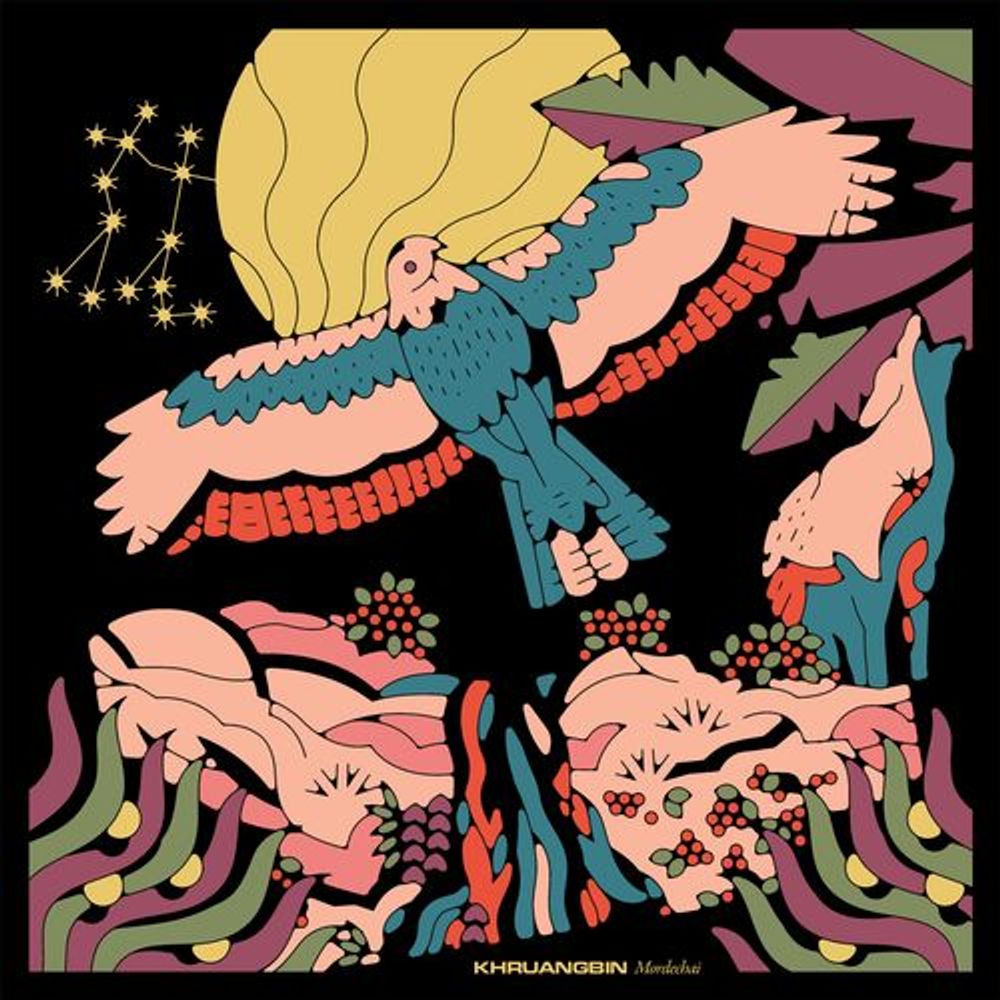 15. Khruangbin Mordechai (Dead Oceans)

Khruangbin shifted gears with their third album, Mordechai. A mostly instrumental band, this album prominently features vocals on nearly every track. Musically diverse as ever, Mordechai also serves as a celebration of the band's hometown, Houston, TX.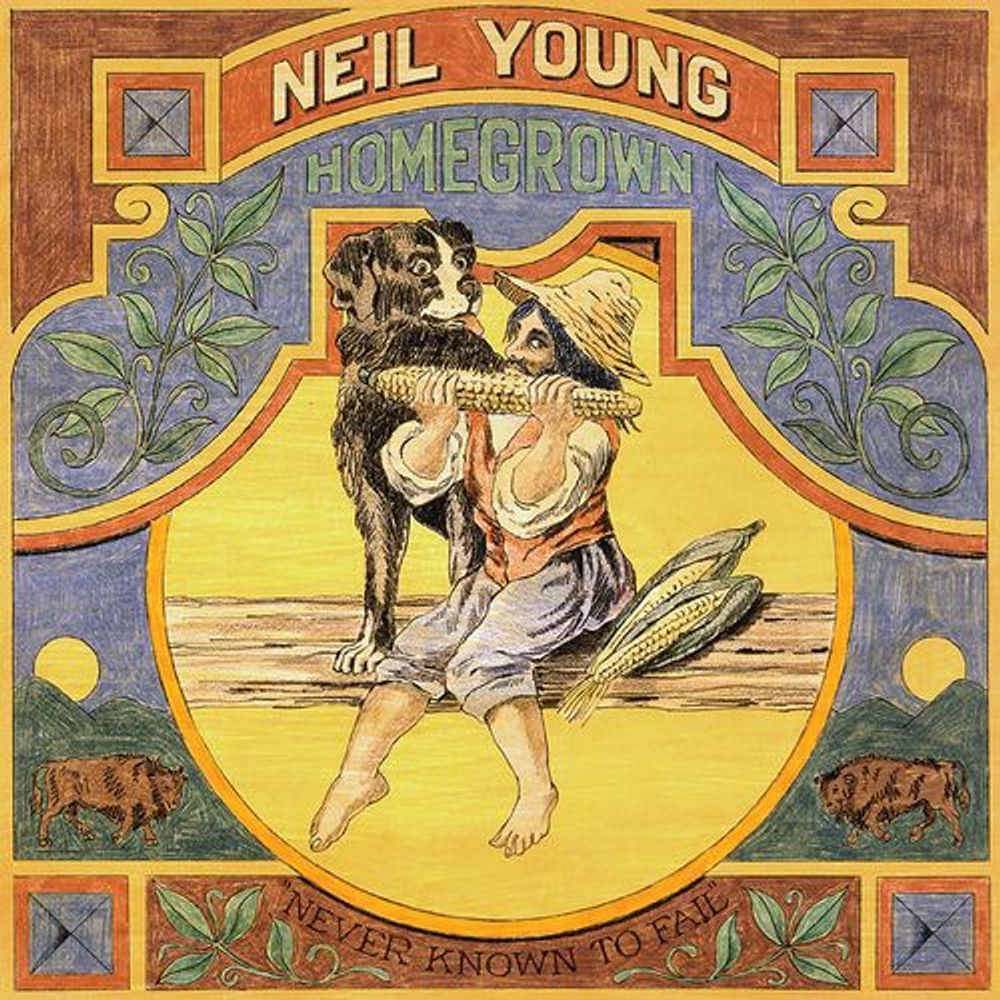 14. Neil Young Homegrown (Reprise)

Neil Young's lost album Homegrown was finally, finally released to eager fans nearly 45 years later. Young describes this album as "the unheard bridge between Harvest and Comes a Time." Seven of the songs on Homegrown were previously unreleased and different versions of the other five songs have appeared on later Neil Young albums.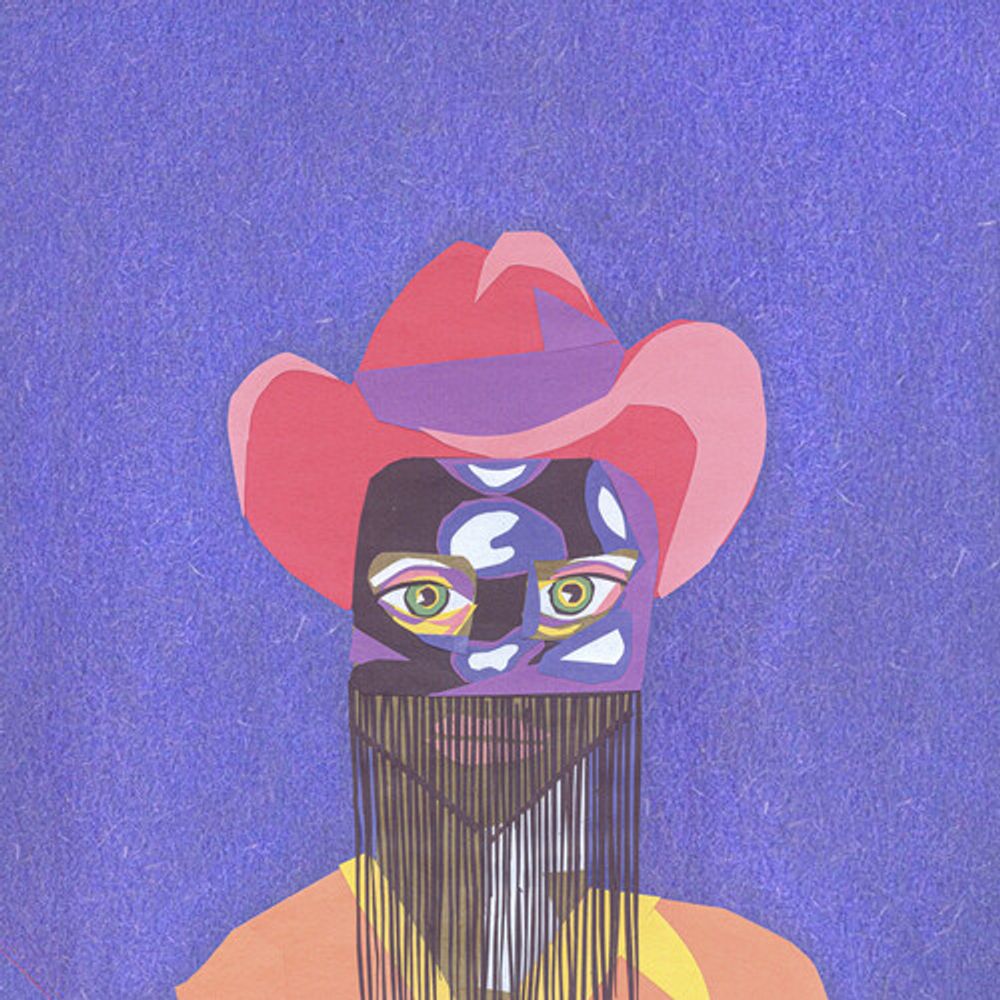 13. Orville Peck Show Pony EP (Columbia)

Psychedelic outlaw cowboy Orville Peck released the Show Pony EP this year on limited edition purple vinyl, which featured a duet with none other than country legend Shania Twain. That single, "Legends Never Die," is the perfect example of Peck's glam-country sound that alternates between tongue-in-cheek and sincere.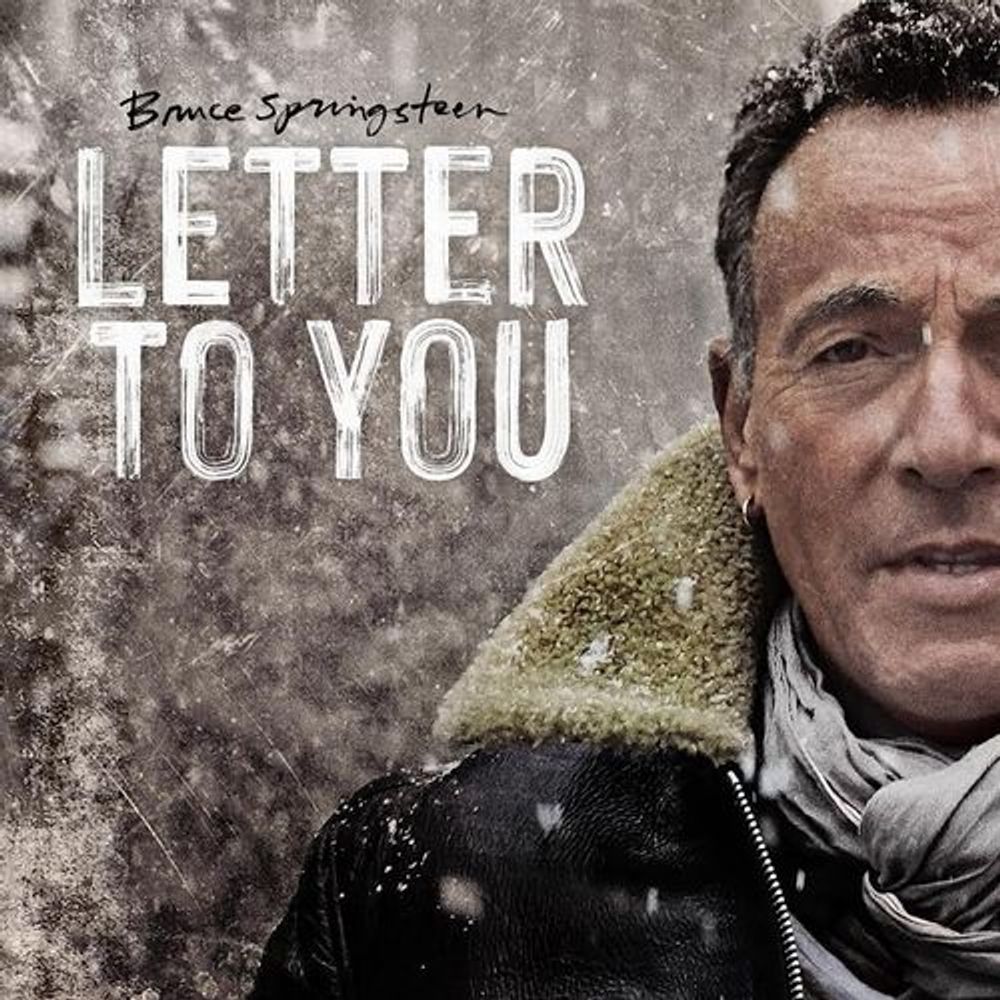 12. Bruce Springsteen Letter To You (Columbia)

The Boss's 20th album, Letter to You, is the perfect synthesis of past and present, featuring three songs he wrote in his 20s while the other nine deal with mortality and the aging process. The legendary singer/songwriter recorded the album live with his seven-piece band, and the songs vibrate with the energy of live music. The material may be new to us, but it certainly sounds like home.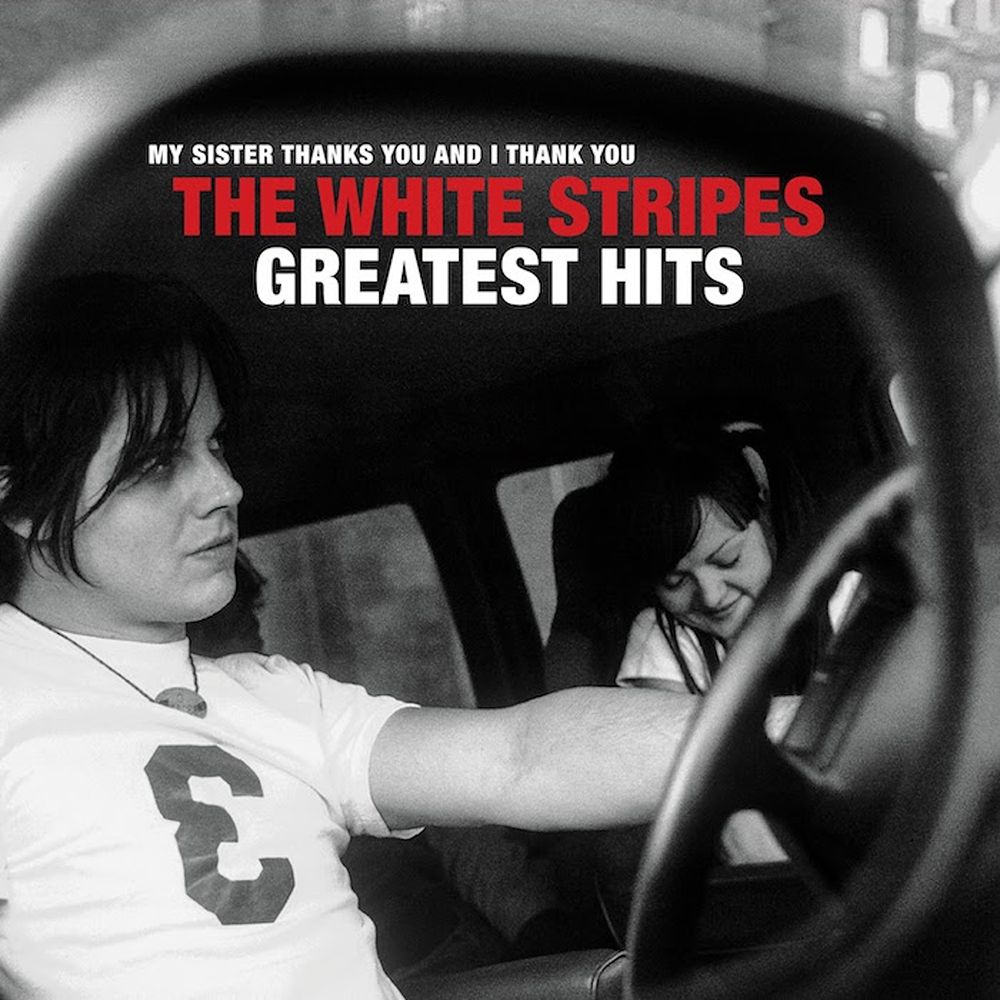 11. The White Stripes Greatest Hits (Third Man Records)

This was an unexpected gift from The White Stripes, the quirky duo that shook up the world of alternative rock back in 1997, and introduced us all to the prolific Jack White -- a greatest hits album. The "siblings" behind that scrappy hit "Fell in Love With a Girl" went on to win four Grammys and go platinum with 2001's White Blood Cells. The Greatest Hits double album is an appropriately non-obvious set that goes beyond the standard collection of singles, including lesser known tracks like "The Nurse" from Get Behind Me Satan. But the album does wrap up with the anthemic "Seven Nation Army" and kicks off with their very first single, "Let's Shake Hands," just like at their concerts.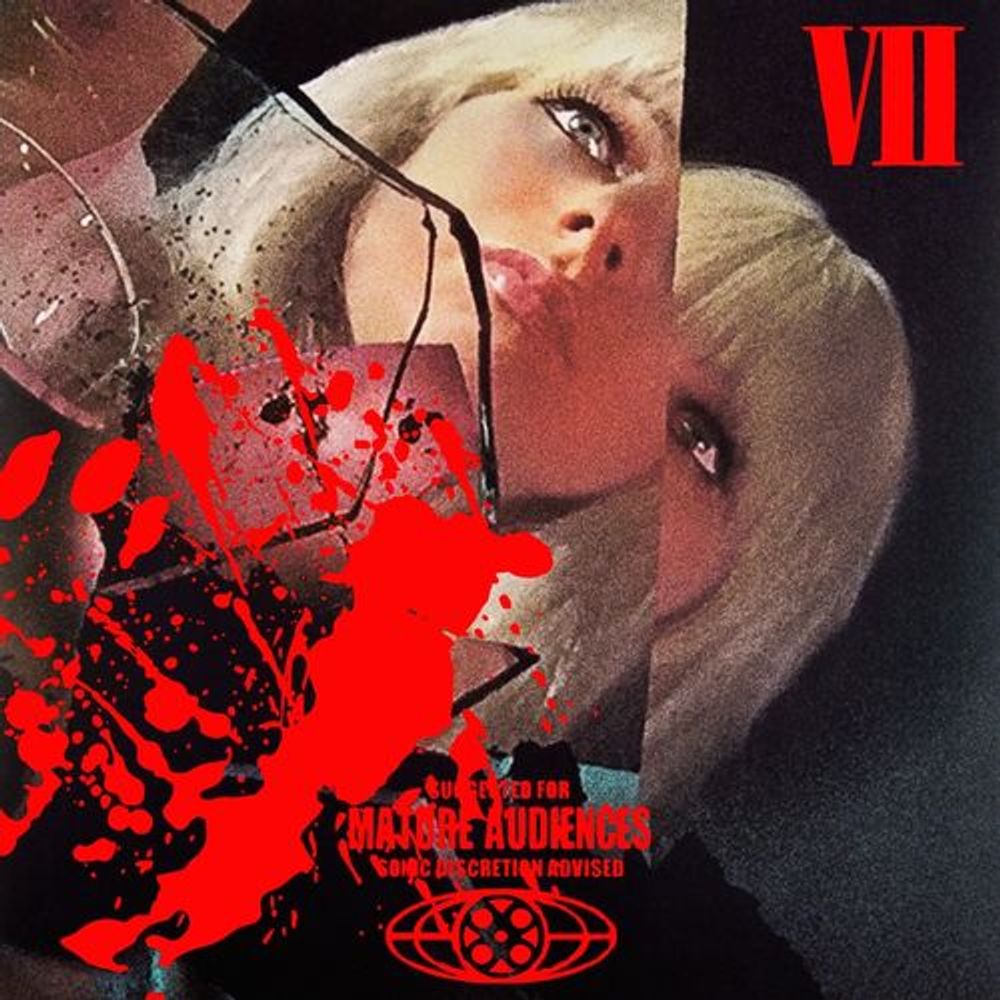 10. Chromatics Closer To Grey (Italians Do It Better)

On Closer to Grey, Chromatics return with another blissfully spooky, cinematic moodpiece. The band open the album with an eerily gorgeous cover of Simon & Garfunkel's "The Sound of Silence." The tone successfully set, Chromatics ease effortlessly into a glittering, seductive series of songs that could easily serve as the soundtrack to a modern day giallo. Spellbinding, urbane, and haunting, listening to Closer to Grey feels like slipping into a dream.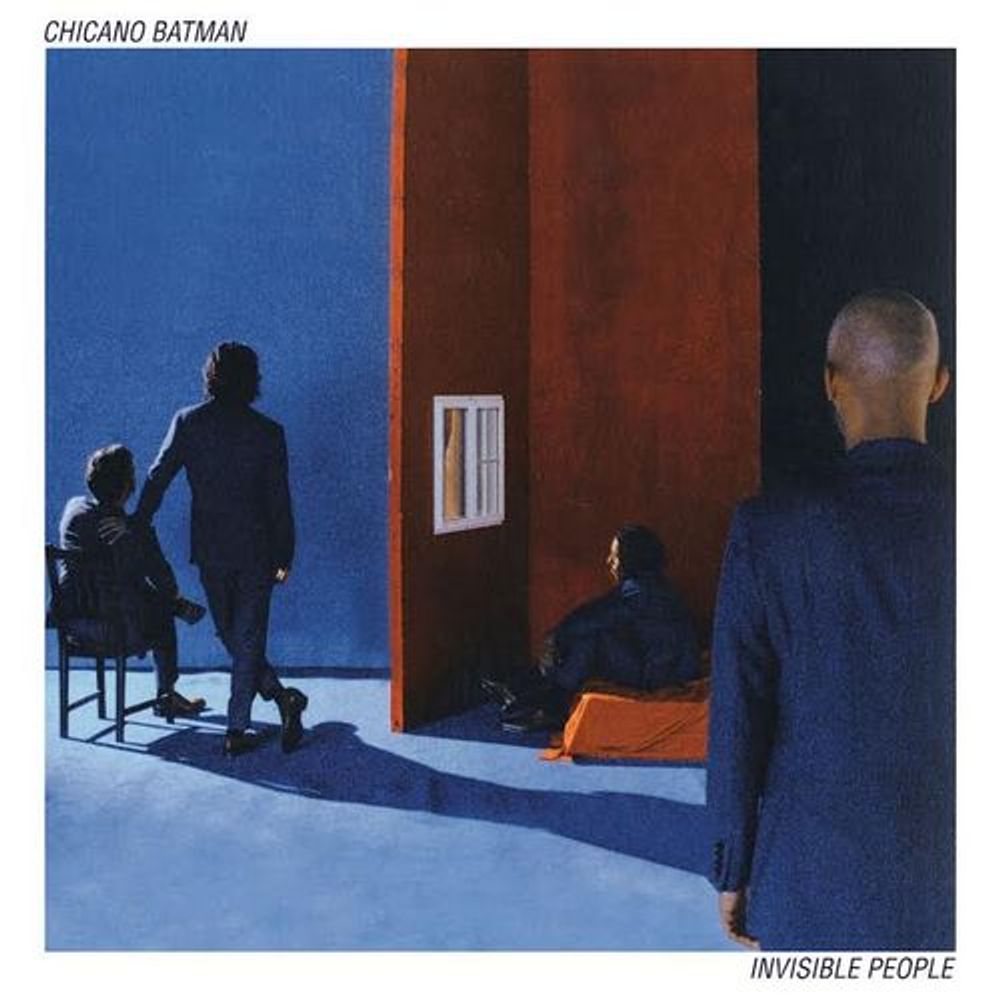 9. Chicano Batman Invisible People (ATO Records)

Chicano Batman's own brand of Tropicalia mixed with psych-rock and R&B/funk holds strong on their fourth album, Invisible People. "Pink Elephant" drops a more overtly '90s R&B flavor into the mix while "Color My Life" is joyfully slick and funky; this is party music for sure, albeit with socially conscious lyrics that condemn racism and gender inequality. But the singular track "Manuel's Story" leans toward the indie rock stylings of bands like Portugal. The Man, with its jagged rhythm and retro synths.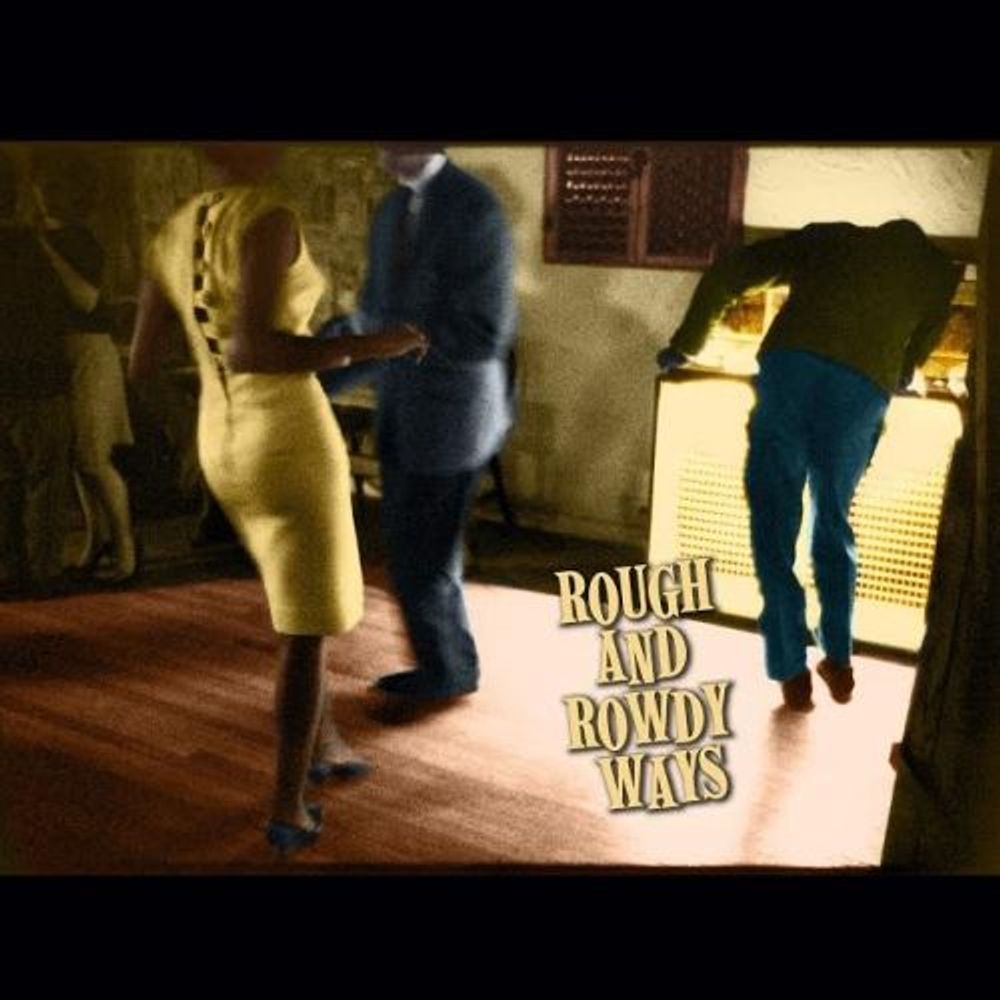 8. Bob Dylan Rough and Rowdy Ways (Columbia)

Just in time for a rough year, the legendary Bob Dylan released his first album of original songs in eight years and his 39th studio album overall. Although Rough and Rowdy Ways is only ten songs long, it includes the epic 17-minute final track "Murder Most Foul."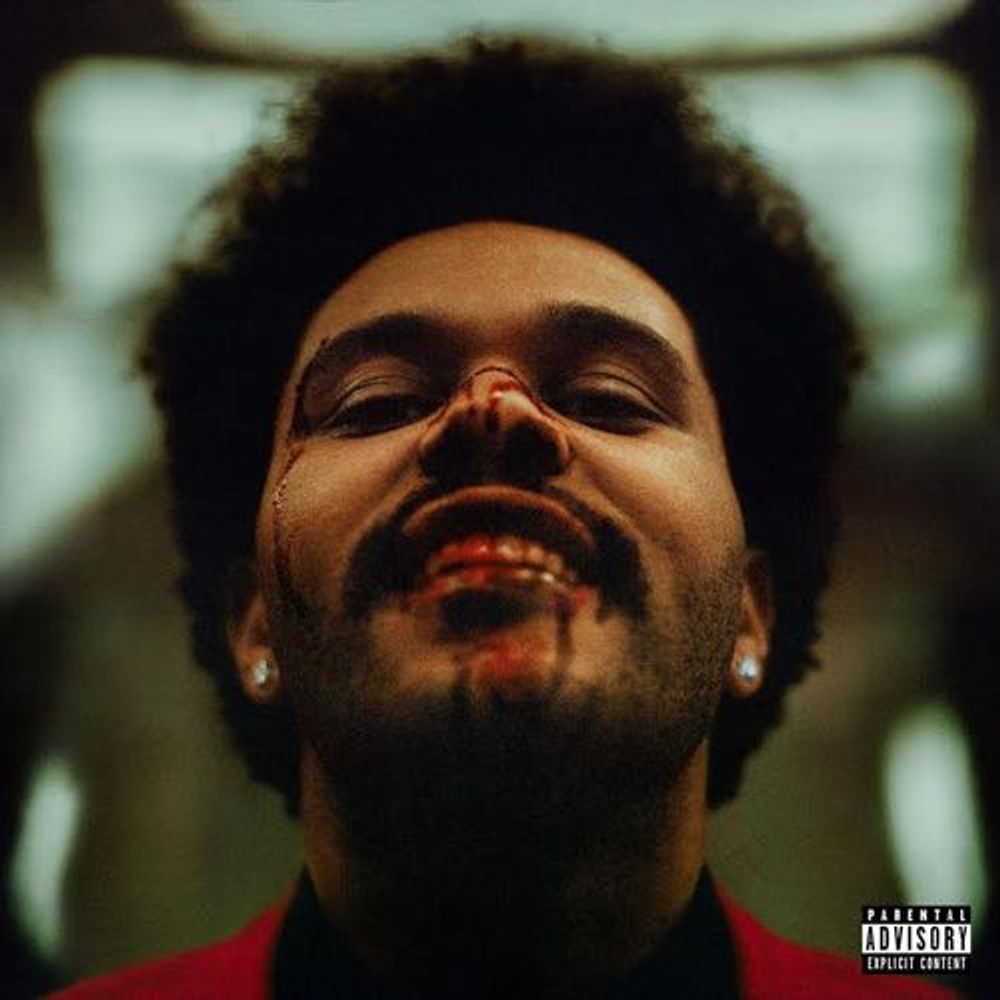 7. The Weeknd After Hours (XO Records)

The Weeknd does something surprising on his latest, After Hours. He's still trafficking in his signature woozy beats and tales of late night ennui and party-fueled bad behavior…but this time, he seems to acknowledge, the party can't go on forever. Case in point: the title track. Here The Weeknd crafts a darkly atmospheric banger, lushly textured with crescendoing beats, but this time 'round, he stares the substance-heavy abyss in the face and confronts that maybe there's more to life than an endless supply of party favors. Of course, the tracks here are still glossy and seductive as hell — but the added moments of introspection give the songs more depth, meaning, and staying power. Hats off to The Weeknd for keeping it fresh.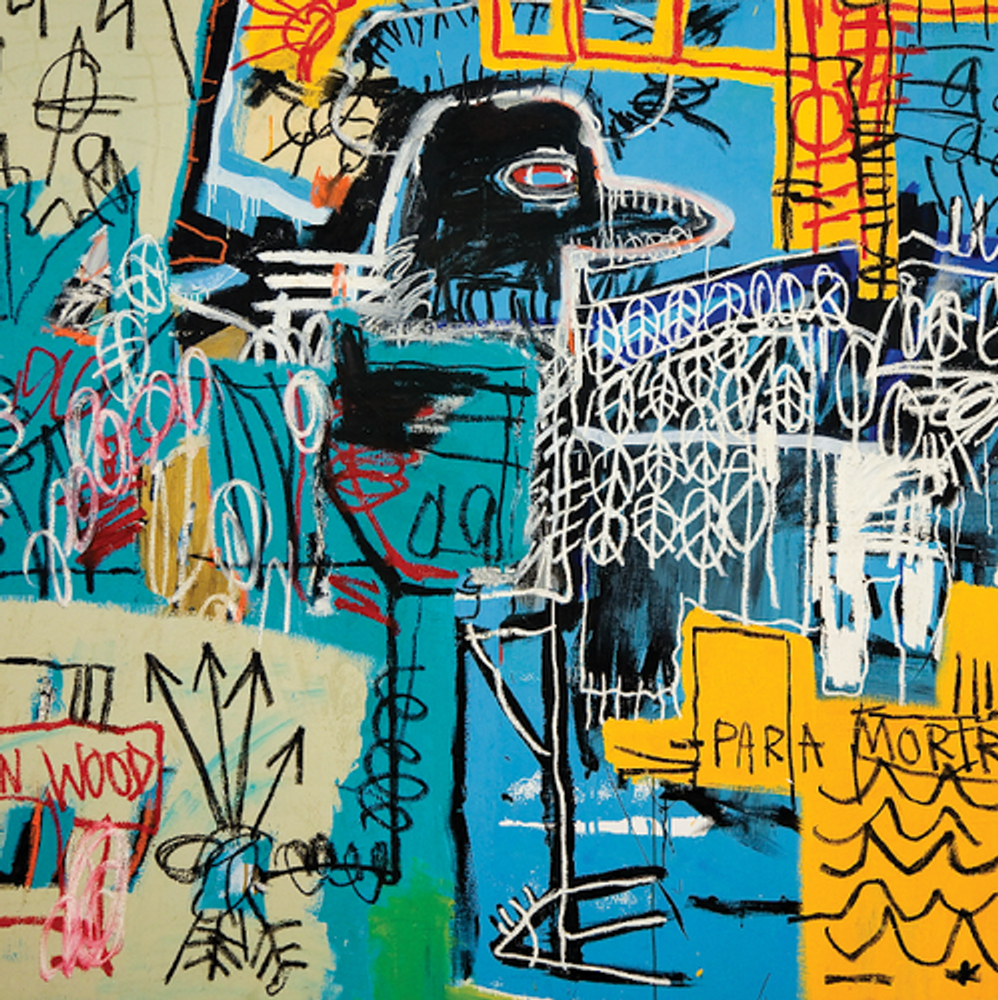 6. The Strokes The New Abnormal (RCA Records)

With an oddly prescient title, The Strokes unveiled their sixth full length album, The New Abnormal. Arriving four years after their last release, 2016's brief and weary Future Present Past EP, and seven years since their last proper full length, Abnormal finds The Strokes pushing into new musical territory and outside their comfort zone. As masters of pop brevity (being fans of GBV will do that), this is the first Strokes album to feature any song reaching the five minute mark, and there are a number of them here. Notable among them is "At The Door," which is an almost postmodern version of a traditional Strokes-y ballad. Buoyed by a looping keyboard riff and orchestral synth strings, all the while completely bereft of drums, it slowly builds into a seemingly power-ballad climax before subverting expectation by fading into an extended coda that features, among other treatments, some wordless auto-tuned harmonics. Definitely not a formula many would come to expect from the band. Much like Vampire Weekend's 2019 renaissance Father of the Bride, The New Abnormal is not so much a complete reinvention as it is rejuvenation; a new breath of possibility for The Strokes as they enter their third decade.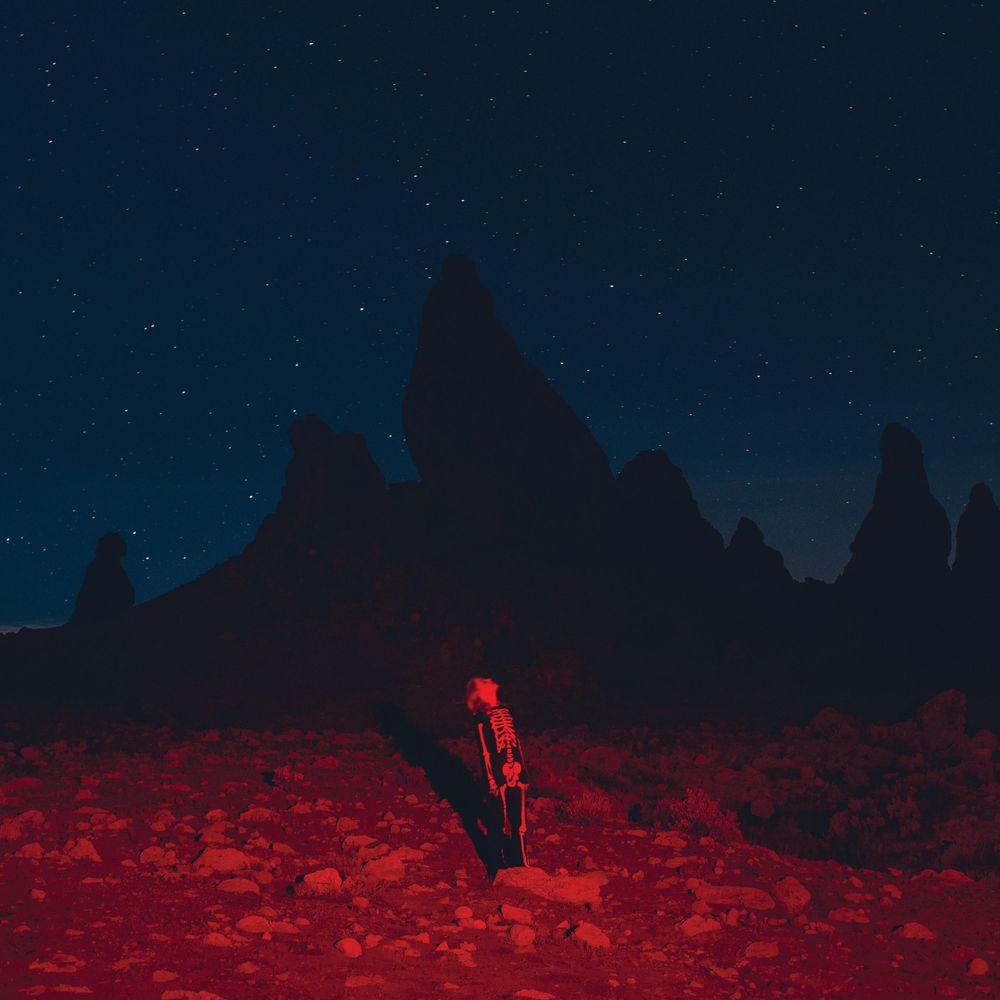 5. Phoebe Bridgers Punisher (Dead Oceans)

Phoebe Bridgers' intelligent, wry indie folk continues to evolve as she refines her sound on the album Punisher. Her recent side projects like Better Oblivion Community Center have not deflected her love for introspective and haunting songs -- some call it emo-folk -- like the title track. "Kyoto" is the one exception to the consistent bedroom pop atmosphere on Punisher, especially when it soars into a tangible chorus with horns and steady drums.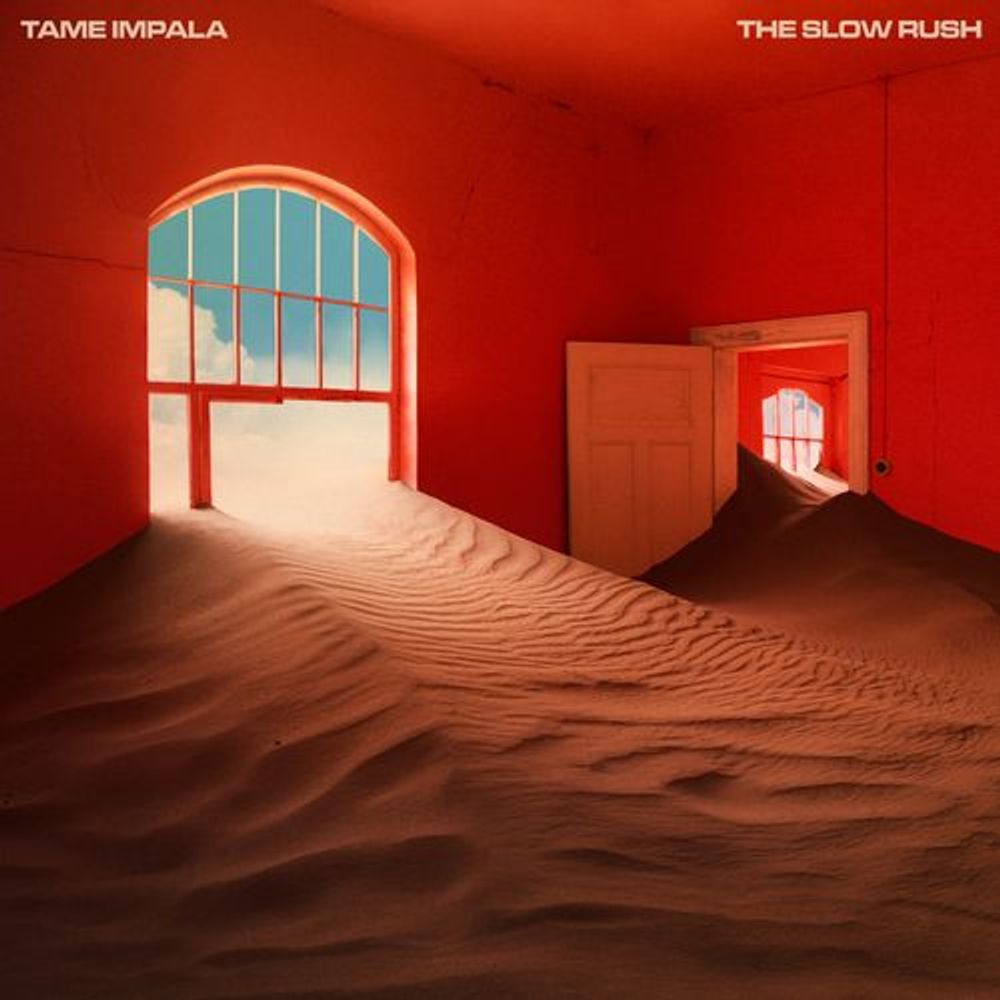 4. Tame Impala The Slow Rush (Interscope)

Is The Slow Rush Tame Impala's masterpiece? The band's breakthrough album, 2012's Lonerism certainly garnered the Aussie band a dedicated legion of fans but their latest record showcases a band that's on top of its game. Never has the band's output felt so gloriously complete: the production is vibrant and surprising, the melodies textured and lush, the lyrics readily balancing the tough times with an admirably unstoppable joie de vivre. Listening to The Slow Rush feels like a gift. In a world that's so tumultuous and confusing, this collection of songs serves up instant sunshine.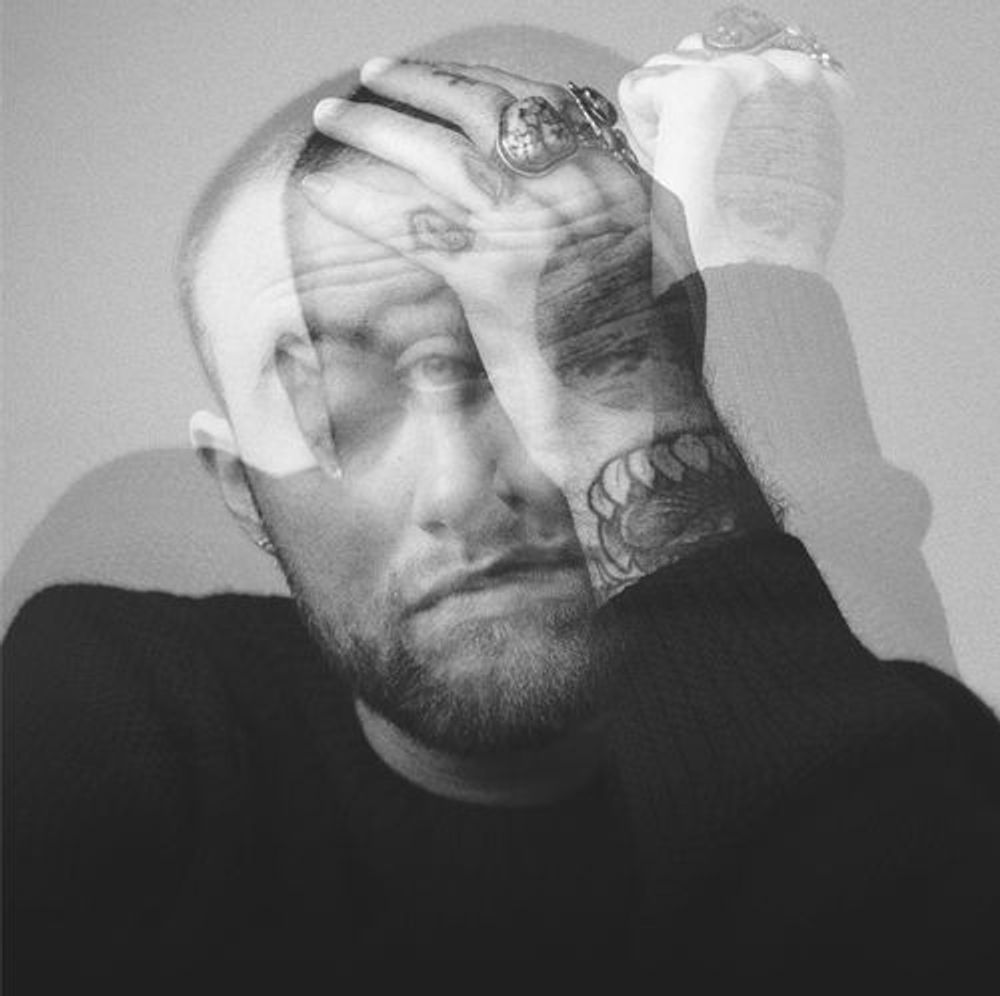 3. Mac Miller Circles (Warner Records)

The loss of rapper Mac Miller continues to be felt. Miller's posthumous album Circles adds much more to the "what if..." pondering of his future creative output as he matured as both a person and an artist, with the tracks showcasing more of Miller's vocals rather than rapping style. Producer Jon Brion finished the project that had already been in the pre-planning stages before Miller's death, adding only the most organic of elements to the already existing tracks. Circles now gets the deluxe treatment after its initial release, with the addition of two bonus songs: "Right" and "Floating."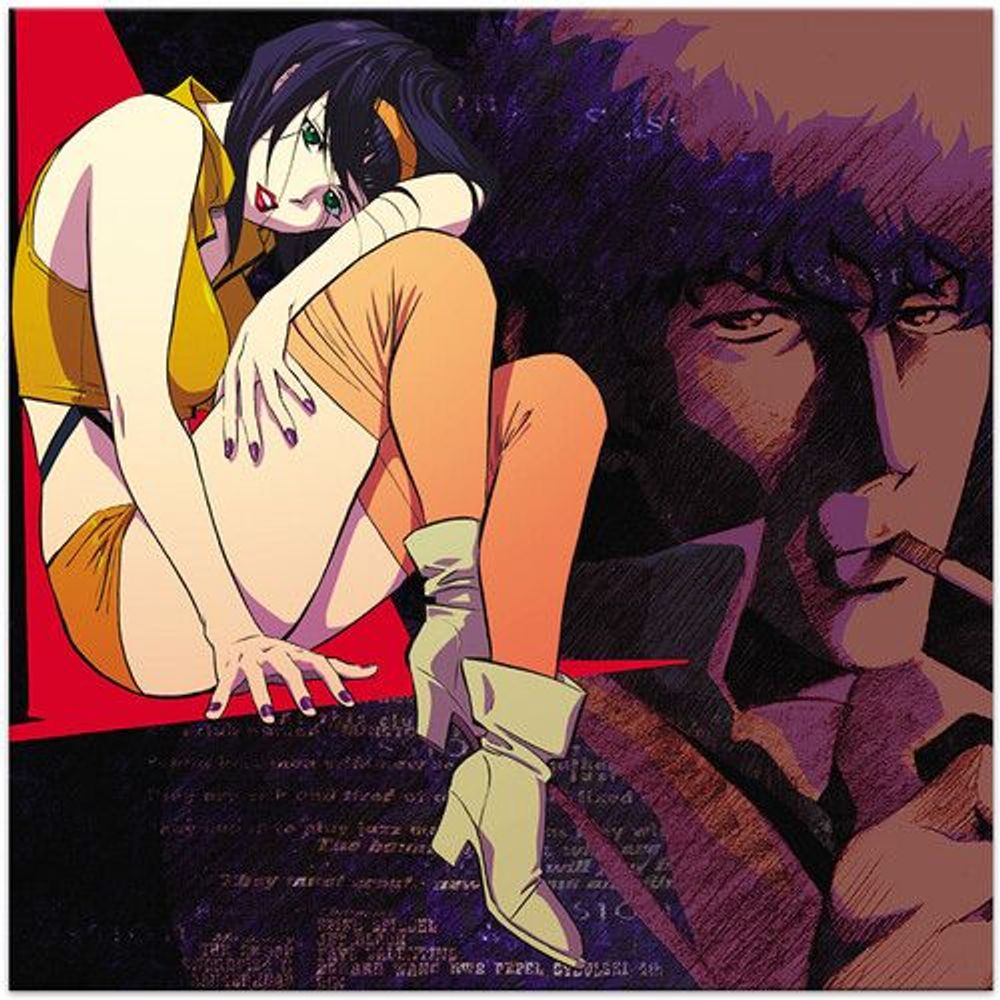 2. Seatbelts Cowboy Bebop [OST] (Milan)

The original soundtrack to the anime series Cowboy Bebop was finally released on vinyl this year, including a gorgeous limited edition red and purple color 2LP version, which fans happily and quickly snapped up. The talented members of Seatbelts, the Japanese jazz & blues group formed specifically to create the series' music, went on to score other high-profile projects like Ghost In The Shell: Stand Alone Complex.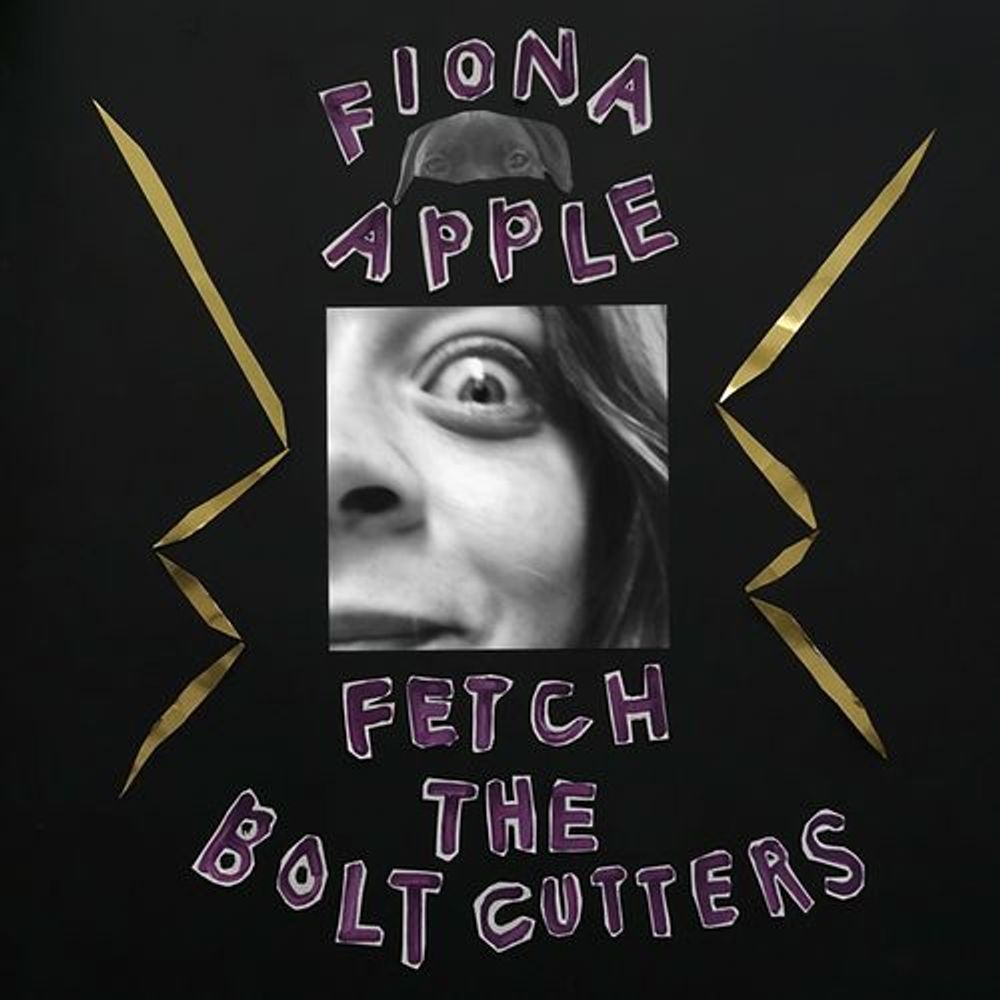 1. Fiona Apple Fetch The Bolt Cutters (Epic)

Fiona Apple's first new studio album in eight years was a welcome gift during this year's lockdown, and bound to be a bestseller. Revered for her consistently raw and introspective songs, Apple mesmerized her fans with this new set of defiantly confessional tracks like the gravelly "I Want You To Love Me." "Shameika" recalls her penchant for marching, stumbling rhythms and vocals that lean toward spoken word or Beat poetry. In fact, rhythm takes the lead here over melody; as the title track exemplifies, these songs are more than ever before like poems or diary entries from this always interesting artist.