Music We Like

Great Deals on Handpicked Titles!

View All

Record Store Day is just around the corner! Get your sea legs back by shopping this section for treasures from previous years.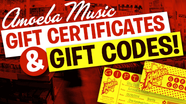 Give the music or movie lover in your life a gift certificate for our stores or an online gift code.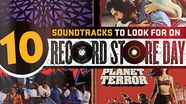 From Krush Groove to Sympathy For Mr. Vengeance, here are 10 limited edition soundtracks being released on April 21st for Record Store Day.