Music We Like

Great Deals on Handpicked Titles!

View All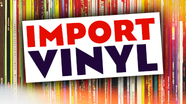 Import Vinyl contains a breadth of titles not currently available in the US. From classics to obscure gems to brand new bands, find it all here.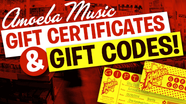 Give the music or movie lover in your life a gift certificate for our stores or an online gift code.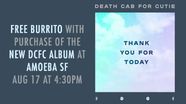 Come to Amoeba San Francisco on Friday, 8/17 at 4:30pm and get a free burrito with purchase of the new Death Cab For Cutie Album.