April 25th 6pm - Hollywood
April 26th 6:30pm - Hollywood
April 27th 8pm - Hollywood
Subscribe
View Full Schedule
Music We Like

Great Deals on Handpicked Titles!

View All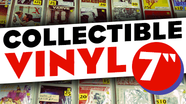 Browse both new and used; acquire these collectible 7" gems for your vinyl collection.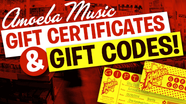 Give the music or movie lover in your life a gift certificate for our stores or an online gift code.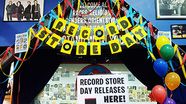 On April 21st, vinyl collectors and music enthusiasts celebrated the eleventh annual Record Store Day at Amoeba.