Brad's Top 50 Albums of 2020
Brad's Top 50 Albums of 2020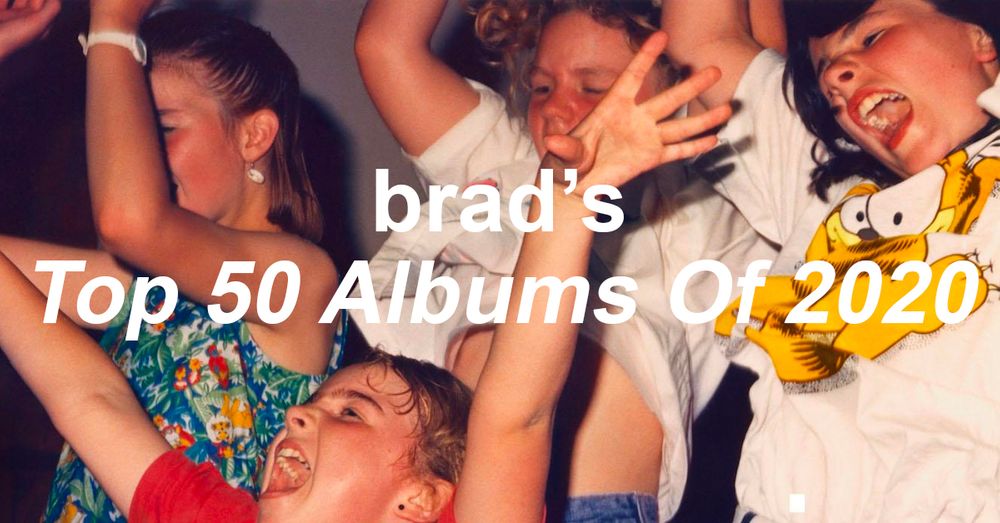 Times may be uncertain, but one thing is not: Brad's Top 50! Our taste-making indie buyer at Amoeba Hollywood has put the finishing touches on his list Top 50 Albums of 2020 list, and it's awesome as ever. Read on to discover some new sounds or something already loved.
---
I often live in musical nostalgia, with my memories of specific artists and albums attached to certain years. I can listen to an album from 1990 or 2000 and be taken right back to that first moment I heard it. I can remember if I saw them live and recall how that felt. I know which albums got me through rough patches or breakups. 2020 is a year we soon won't forget, but music, like always, has helped me get through it.
As the great quarantine of 2020 took over, I could not rely on the things I had always relied on like friends, coworkers, going to the movies, and seeing live music in person. Even though I sometimes felt alone, I always went back to listening to music. It's a healing thing, a gift we can all access by turning on the radio or watching a music video on YouTube or buying a record from your favorite music shop. As much as this year has changed us all, quarantine helped me realize exactly how important music is to me and why I love collecting records. Records allow me to hold onto the feelings I had when I first listened to them and they can be revisited whenever I want!
This is my tribute to the albums that helped me get through 2020. There were a lot of great reissues, which I am always here for. But there is nothing like the feeling of putting on an album for the first time and losing yourself in it completely. So many new artists helped me get through the year! I hope this list introduces you to some music you haven't heard yet, so it can help you like it's helped me.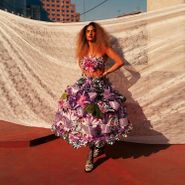 50. Empress Of I'm Your Empress Of (Empress Of)

I got into Empress Of with her first album Me and the song "How Do You Do It." Lorely Rodriguez has given us another lovely album of dancey ethereal pop. Like Cocteau Twins with an early '90s r&b twist.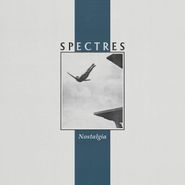 49. Spectres Nostalgia (Artoffact)

I always need some dark and gloomy music to help me get through the year. And these guys do not disappoint. Vancouver post punk for fans of New Order and the Chameleons.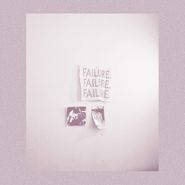 48. Gold Cage Social Crutch (Felte Records)

More gloomy post punk but this time from my native Los Angeles. A great debut album on a label that I always love. These guys are like the band Low if they were produced by David Lynch.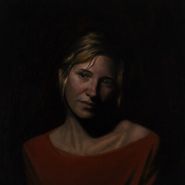 47. Helena Deland Someone New (Luminelle Recordings)

Gorgeous vocals from a singer songwriter from Vancouver. I kept coming back to this album this year. Her voice is like a soothing warm blanket.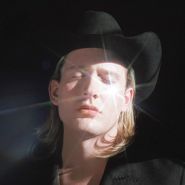 46. Honey Harper Starmaker (ATO Records)

Maybe I have been craving country music lately since I've been watching the Ken Burns country music documentary. But I sure do love this record. A beautiful album of modern country tunes. Like Beck meets Gram Parsons.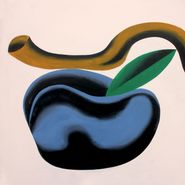 45. Widowspeak Plum (Captured Tracks)
Captured Tracks rarely lets me down. This is the fifth album from this Brooklyn based band. They are sort of a mix of ethereal shoegaze and your favorite indie rock twee band. Charming and intense all at the same time.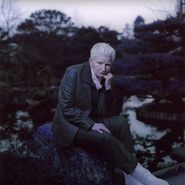 44. Girl Friday Androgynous Mary (Hardly Art)

Hardly Art is yet another of my favorite labels and they always have a release or two in my top 50 every year. This L.A. based band reminds me of some of my favorite girl bands of the '90s. Like a '90s band firmly rooted in their '80s influences but in 2020!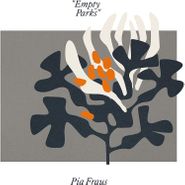 43. Pia Fraus Empty Parks (Seksound)

A great and mellow album of Estonian shoegaze. They remind me of Mojave 3 more than Slowdive but maybe somewhere in between those two bands.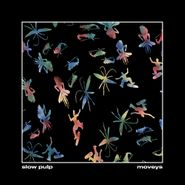 42. Slow Pulp Moveys (Winspear)

A fun and sweet album of indie rock jams from this Chicago band. I always want to go back to the '90s and this band takes me there!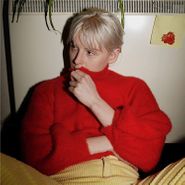 41. Fenne Lily Breach (Dead Oceans)

Second album from this Bristol based artist. Ethereal sort of indie rock that reminds me of French pop and Stereolab.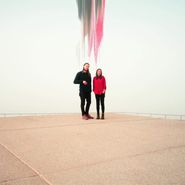 40. Ratboys Printer's Devil (Topshelf Records)

I probably really fell in love with this band because of their Halloween themed video for "I Go Out at Night." But it really is a great second album from this female fronted '90s loving indie rock band from Chicago.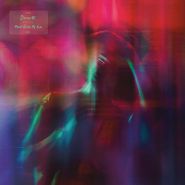 39. Deserta Black Aura My Sun (Felte Records)

Dreamy shoegaze from another L.A. based band. Breathy vocals and synthy beats make this a mix of bands like Silversun Pickups and M83.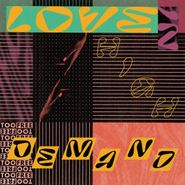 38. Too Free Love In High Demand (Sister Polygon Records)

A great album that takes me back to the late '90s and early '00s of dance music. These guys from DC are like a mix of Antony & The Johnsons and La Bouche. A great album for a late night drive when you want to have a solo dance party in your car.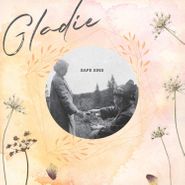 37. Gladie Safe Sins (Run For Cover)

A great debut album from a band made up of members of Cayetana, Three Man Cannon, Modern Baseball, and Spirit of the Beehive. I can never get enough of more female fronted '90s tinged indie rock.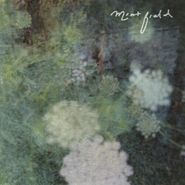 36. Mint Field Sentimiento Mundial (Felte Records)

Second album from this dream pop ethereal band from Mexico. Beautiful vocals and dreamy guitars from a band sitting comfortably somewhere between Beach House and Slowdive.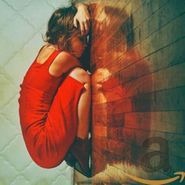 35. Johanna Warren Chaotic Good (Carpark)

A great fifth album from this Floridian singer songwriter. Fans of her older folkier albums might not enjoy the journey she is on here. But I sure do. Angsty emotional indie rock at its finest.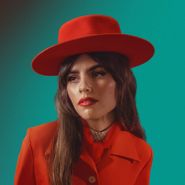 34. Hazel English Wake Up! (Polyvinyl)

This is the debut studio album from this brilliant Australian born singer. Dreamy California style pop. She is like the perfect combination of Hope Sandoval and Ronnie Spector.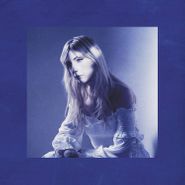 33. Ellis Born Again (Fat Possum)

I was a big fan of this Canadian born singer's EP from a couple of years ago, so I was looking forward to this one. I just can't resist a voice this dreamy. Her songs are super intimate like she is inviting you into her very private headspace.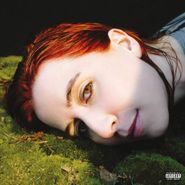 32. Austra HiRUDiN (Domino)

I think half of the artists in my top 50 this year are female fronted bands from Canada! Maybe I wanted to secretly escape to Canada this year and this was the best way to do it. Austra gave us another gorgeous album of ethereal electronic jams to dance around your room to.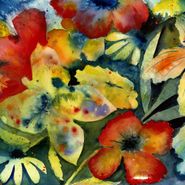 31. Adrianne Lenker songs & instrumentals (4AD)

A new double album from the singer of Big Thief is really what I needed this year. There are few things as cathartic and soothing as listening to her share her thoughts and fears with you.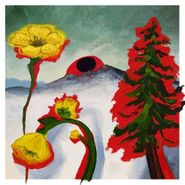 30. Woods Strange To Explain (Woodsist)

It is not a common thing to have a great eleventh album. But Woods has done just that. They are like a groovy modern psychedelic folk band. Dreamy vocals and comforting catchy rhythms make this album an enjoyable ride.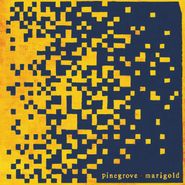 29. Pinegrove Marigold (Rough Trade)

Fourth album by these New Jersey dudes. They are emo with a country twang. There is something so comforting about that '90s emo sound of The Promise Ring and The Get Up Kids and I always need a band like this in my life.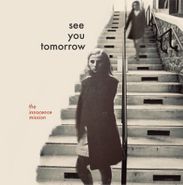 28. The Innocence Mission See You Tomorrow (Therese Records)

Some bands just release new albums right when you need them. This indie folk band has been releasing albums since 1989! The new album is heartbreaking and healing all at the same time. Karen Peris has one of those timeless voices that I can never get enough of.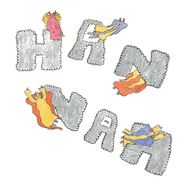 27. Lomelda Hannah (Double Double Whammy)

Eccentric indie folk from Texas born Hannah Read. This album is just weird enough for me to love it.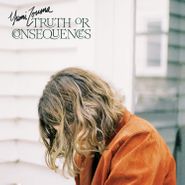 26. Yumi Zouma Truth or Consequences (Polyvinyl)

Alternative dream pop from the beautiful country of New Zealand. Albums like this are just a gift to us all in 2020. The kind of album you can escape into and never regret falling in love with.




25. Soccer Mommy color theory (Loma Vista)

Second album from Nashville musician Sophia Regina Allison. Another great indie pop album full of catchy songs and heartfelt lyrics. Not sure how I can still relate to a musician in her early 20s but she really gets me.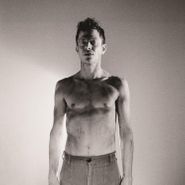 24. Perfume Genius Set My Heart On Fire Immediately (Matador)

Let me count the ways I love Michael Alden Hadreas aka Perfume Genius. I love the album title and his music videos and just about everything from this new album. His fifth album is just as good as ever and a perfect album for these isolated times that we are living in. Dramatic and fun art rock and everything we expect from him.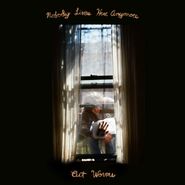 23. Cut Worms Nobody Lives Here Anymore (Jagjaguwar)

Another great album of country styled indie rock from Max Clarke. He really is like a musician from another era. Somewhere between Bob Dylan and Townes Van Zandt lies the genius of Cut Worms.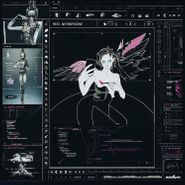 22. Grimes Miss Anthropocene (4AD)

Grimes is one of those truly unique artists that comes along every once in a while. We are just lucky enough to share this planet with her. I revisited this album often this year but had it in heavy rotation when it first came out. Glitchy and strange and sensual and ethereal all at the same time.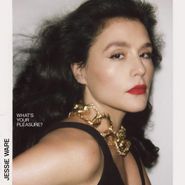 21. Jessie Ware What's Your Pleasure? (Interscope)

I could have never expected to enjoy this album as much as I did. A sort of guilty pleasure that became an album I listened to over and over again. The kind of addictive dance album made for escape that every year needs.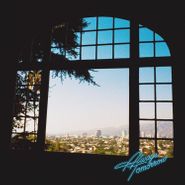 20. Best Coast Always Tomorrow (Concord)

Another great album from our own Los Angeles duo of Bethany Cosentino and Bobb Bruno. I always love hearing a new album by them and can always find something to love about it. "Everything Has Changed" is the understatement of the year and proof Best Coast knew exactly what we needed this year.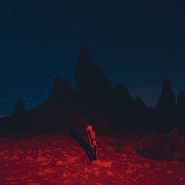 19. Phoebe Bridgers Punisher (Dead Oceans)

An excellent follow up to the brilliant debut indie folk album that was Stranger In The Alps. Phoebe almost sings at a whisper on most of the album but she manages to make the album feel so big and full of life. Another beautiful new voice that we are lucky to be able to hear.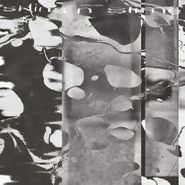 18. Oliver Coates skins n slime (RVNG International)

This album is sort of like a palate cleanser for the year. I often listened to "Butoh Baby" just to sort of reset myself. The album is another beautiful manipulated assortment from this experimental cellist.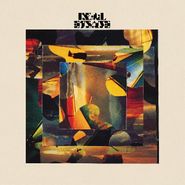 17. Real Estate The Main Thing (Domino)

This album is like a modern take on the Beach Boys. So catchy and pleasing to the ear. Another album this year that felt like a nice warm blanket. "Paper Cup" is the stand out and has a great video to go along with it.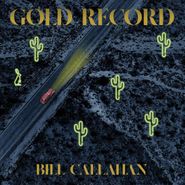 16. Bill Callahan Gold Record (Drag City)

Bill Callahan and Smog have been in my life for so long now. One of my favorite songwriters and voices from the last couple of decades. He is just as weird as I feel sometimes and he really captures an emotion that few others can. A modern day country folk artist genius.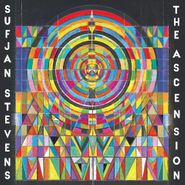 15. Sufjan Stevens The Ascension (Asthmatic Kitty)

This was another album that I really needed this year. Sufjan has managed to constantly evolve and somehow always remain quintessentially Sufjan. This album is the more electronic side of Sufjan and I was so there for it. Brilliant and evocative and full of all the emotion we expect from him.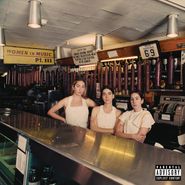 14. HAIM Women In Music Pt. III (Sony)

I have been enjoying this band since I first heard them. Always a good time to be had with HAIM. I love how catchy and energetic their songs are. Like all great pop music they make it so easy to fall in love with and escape into their albums.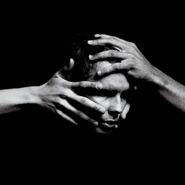 13. Jonsi Shiver (Krunk)

I couldn't really believe it when I first heard Elizabeth Fraser of the Cocteau Twins would be featured on the new album by Jonsi of Sigur Ros. It was almost too exciting for me to handle. The song was everything I had hoped for and more. Sort of like a Kate Bush song. Ethereal, electronic, dreamy and everything I love.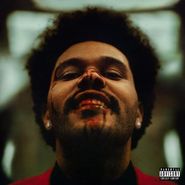 12. The Weeknd After Hours (XO Records)

I have been following this Canadian R&B mastermind ever since he first started releasing music. His albums are always fun to dive into and feel very cinematic. His albums have always been dreampop and ethereal influenced which is why I have always been a fan.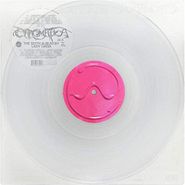 11. Lady Gaga Chromatica (Interscope)

I have always appreciated the existence of Lady Gaga. She fills a void in music that we really needed. But it was not until this album that I truly got the cult of Lady Gaga. A perfectly timed release right when the world needed a Lady Gaga album. I for sure needed it and will never forget this album and how it sort of saved 2020.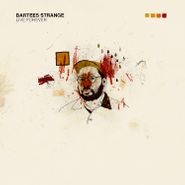 10. Bartees Strange Live Forever (Run For Cover)

I often love my favorite genres of music and love when I can fit a new band into that genre. But there is also something so great about discovering a new artist that does not fit into any one genre. Bartees Strange is all over the place but has just managed to put out one of the best and imaginative albums of the year. Reminds me at times of TV on the Radio. This album is brimming over the edge with heart and emotion. It really feels good and cathartic to go on this journey with him on this album.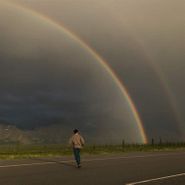 9. Kevin Krauter Full Hand (Bayonet Records)

This album is just as good as his debut from a couple of years ago. A dreamy sort of throwback to another era. Like a combination of your favorite soft rock '70s album and shoegaze '90s album. A great album to relax into.




8. Riki Riki (Dais)

This album was released at the beginning of the year but has stayed along for the ride all year long. It is like a long lost goth synth record from the early '80s. Reminds me of the dark & moody synth of bands like Xmal Deutschland & Propaganda.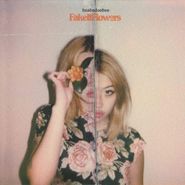 7. beabadoobee Fake It Flowers (Dirty Hit)

I really do love all these artists in their 20s reinterpreting the sounds of the '90s. The same thing happened with '80s bands being influenced by the '60s and '90s bands being influenced by the '70s. A great angsty pop record from this new artist. The songs are so catchy and I found myself singing them in my head after the first time hearing them.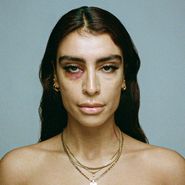 6. Sevdaliza Shabrang (Butler Records)

This album is like nothing else I have ever heard yet feels so familiar at the same time. She is like an ethereal mix of PJ Harvey and Portishead. Her voice is one of a kind and really transports you into her world. This is some full on dark pop but a beautiful album that helped me deal with a really messed up year.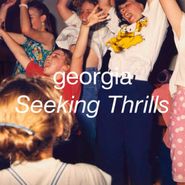 5. Georgia Seeking Thrills (Domino)

I was truly seeking some thrills this year and Georgia delivered once again. This album was a welcome good time and full of dance pop jams and escapism. "Never Let You Go" was the song I often returned to this year. Georgia is similar to an artist like Robyn that is often just there when you need her most.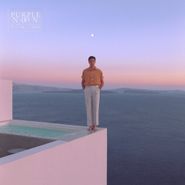 4. Washed Out Purple Noon (Sub Pop)

You never forget your first love and I will never forget the way I felt when I first heard the Life of Leisure EP by Washed Out. He has been around for over 10 years now and is still putting out some great synthy dream pop. This is one of those great albums that you can completely escape into but then come out of a better person.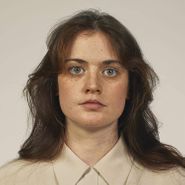 3. TOPS I Feel Alive (Tops Musique)

This album is like an indie pop version of Kyle Minogue. Full of catchy dance tracks. Super addictive in that way where you want to keep listening to if over and over again. Another one of my Canadian favorites.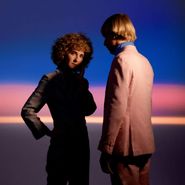 2. Tennis Swimmer (Mutually Detrimental)

Tennis have been pretty consistently great over their five album career. But this new album really is something really special. This married duo from Colorado somehow captures so many genres and makes it seamlessly perfect. They are like a '70s pop duo with an 80s new wave vibe and an early '00s dance sound. A perfect album that is soft on the ears and smooth on your soul.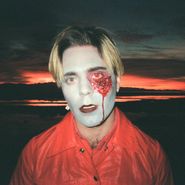 1. Choir Boy Gathering Swans (Dais)

I fell in love with these guys when they released their first album Passive With Desire. This dreamy Salt Lake City band is a throwback to some of the best melancholic British pop groups of the late '80s and early '90s. Elements of shoegaze and dreampop. Just a great and perfect record. Super soothing and warm and everything I needed this year.