Live at Amoeba: Upcoming Shows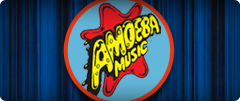 We regularly host incredible free live performances and events, so stay tuned in to our Upcoming Events calendar. All ages are welcome!
Our Next Show:
Hollywood
2/1 @ 5:00pm
Berkeley
2455 Telegraph Ave. Berkeley, CA 94704
There are no shows currently on the calendar.
Hollywood
6200 Hollywood Blvd. Los Angeles, CA 90028

zzzahara visits Amoeba Hollywood for a live set and signnig of their debut album, Liminal Spaces (out now on Lex Records). Show is free/all-ages. Purchase your copy of Liminal Spaces on CD or LP at Amoeba to attend the signing.
"... zzzahara's liminal spaces is, true to its name, a record of transition and periphery channeled through a captivating, multi-modal indie rock lens. Hints of post-punk, grunge, shoegaze, dream pop, surf rock, and more coalesce within Zahara Jaime's solo artistry as the LA-based singer/songwriter and guitarist (of Eyedress / Simps fame) shares their full, true, and unabridged self." - Atwood Magazine
San Francisco
1855 Haight St. San Francisco, CA 94117
There are no shows currently on the calendar.