Live at Amoeba: Upcoming Shows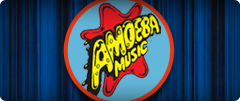 We regularly host incredible free live performances and events, so stay tuned in to our Upcoming Events calendar. All ages are welcome!
Our Next Show:
Hollywood
6/27 @ 5:00pm
Berkeley
2455 Telegraph Ave. Berkeley, CA 94704
There are no shows currently on the calendar.
Hollywood
6200 Hollywood Blvd. Los Angeles, CA 90028

MUNA celebrates their new self-titled album (out 6/24 on Saddest Factory Records) at Amoeba Music in Hollywood with a live in-store performance!
New + exclusive MUNA merch will be available for purchase!
Attendees may receive a free, limited-edition "MUNA – Live at Amoeba Hollywood" poster pre-signed by the band (while supplies last)!
Line to attend performance and receive poster on 6/27 will form on the Argyle side of the store. No purchase necessary to attend the in-store performance/receive poster. Space is limited/while supplies last.

J Rocc performs live at Amoeba Hollywood in support of his new album, A Wonderful Letter (out now on Stones Throw Records). Purchase A Wonderful Letter on LP in-store only at Amoeba to meet J Rocc and get the album signed after his set.
"J.Rocc is one of illllllllest DJs ever. If you see his name in your town? Rush! See a living legend!" - Questlove
DJ and producer J Rocc revisits his LA underground hip-hop roots on new album A Wonderful Letter. The album is a love letter to the city that constantly inspires him. - J Rocc has been a center of gravity for the LA beat scene for over 20 years, and a staple of the Stones Throw roster for nearly two decades.
San Francisco
1855 Haight St. San Francisco, CA 94117
Wednesday June 29th 5:30pm

Amoeba SF welcomes local dreamy favorites The Umbrellas for a live set and signing of their new 7" single "Write it in the Sky" on Wednesday, June 29th at 5:30pm! "Write it in the Sky" releases on June 24th via Slumberland Records in a limited quantity.

You must wear a mask to enter the signing line at this event.