Live at Amoeba: Upcoming Shows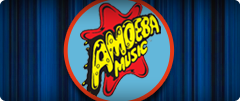 We are constantly hosting incredible free live performances, DJ sets, and signing events at each of our three stores. All ages are always welcome.
Our Next Show:
San Francisco
2/26 @ 8:00pm
Berkeley
2455 Telegraph Ave. Berkeley, CA 94704

Doomtree's P.O.S celebrates his new album, Chill, dummy (out now), with a live mini-set and signing at Amoeba Berkeley! PLUS - Amoeba is proud to premiere his new video for "Bully" (directed by Adam DeGross).
Performing 3/6/17 at Bottom of the Hill, San Francisco.
Hollywood
6400 Sunset Blvd. Los Angeles, CA 90028

Meet Suicide Silence and get their new self-titled album (out 2/24 on Nuclear Blast Records) signed at Amoeba Hollywood Monday, February 27th at 5pm! Purchase your copy in-store only at Amoeba Hollywood beginning Feb. 24th to attend this special signing event! Space is limited.
Catch them live at The Observatory in Santa Ana on 2/24.
Tuesday February 28th 3pm

AMOEBA CELEBRATES ITS NEW ORLEANS LOVE on Fat Tuesday, February 28th with our annual FAT TUESDAY Mardi Gras celebration – featuring DJs and a parade with masks, beads and musicians.

Join us for the fun:
3pm - DJ Bennett kicking off the party jams
4pm - MARDI GRAS PARADE!!

Bring your horn or percussion and join us for our annual party procession to "When The Saints..." and share the cacophonous joy of Fat Tuesday. There will be BEADS and mayhem for the kids and big ones alike.

Amoeba will again donate a portion of the day's proceeds to two charities working to preserve the musical and cultural heritage of New Orleans: Tipitina's Foundation and New Orleans Musicians' Clinic

Riggins is best known as a jazz drummer and hip-hop producer (Common, Kanye, The Roots, Kaytranada), but he doesn't categorize himself as anything but an artist. For Headnod Suite (out 2.24), his second album on Stones Throw Records, Riggins expertly builds on his credentials with 29 tracks of pure hip-hop—each track deftly crafted with swing that only a drummer would know. Swing is the weapon. And there's always a message, be it verbal or instrumental.

Spinning all vinyl, Que Madre is part of the Los Angeles chapter of Chulita Vinyl Club, an all women-of-color vinyl collecting and deejaying group.

International Recording Artist - Katon W. De Pena of the legendary thrash metal band HIRAX is entertaining the masses with old school heavy metal music, hard rock, punk, thrash, crossover, etc.

Dirtie Blonde developed a love for disco and house music early on, spending much of her Chicago childhood jumping on the bed to WBMX radio. She has since migrated West, where she's nurtured her deep disco, italo, house and deep dish roots with splashings of Tinsel Town, techno, balearic and everything in between.

Kone is a producer, DJ, and co-owner of New Los Angeles Records. He has released several albums (Yellowstone, Legend Days, The Tractatus) of his signature brand of beats, combining equal parts international samples, experimental electronics, and swirling psychedelics.

Since 2014, Sans Nom has been host of "The Blacklight Special," a radio show on KCSB 91.9-FM, airing every Sunday night at 10pm until midnight, appealing mostly to the underbelly of underground music culture.
San Francisco
1855 Haight St. San Francisco, CA 94117

It's that time of year again!& Amoebapalooza SF 2017 is here and ready to rock, featuring talent composed of Amoeba SF employees & friends. Amoebapalooza will be held at the fabulous Brick & Mortar Music Hall, located at 1710 Mission Street in San Francisco. Our musical back line will be provided by our pals over at SIR Studios!