Live at Amoeba: Upcoming Shows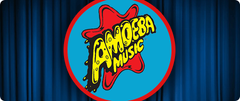 We are constantly hosting free live performances, DJ sets, and signing events at each of our three stores. All ages are welcome.
Our Next Show:
Hollywood
12/18 @ 4:00pm
Berkeley
2455 Telegraph Ave. Berkeley, CA 94704
There are no shows currently on the calendar.
Hollywood
6400 Sunset Blvd. Los Angeles, CA 90028

UPDATE 12/11/18: THIS EVENT IS NOW SOLD OUT.
Come to Amoeba to meet and get your photo taken with ICE CUBE. - tickets available Friday, December 7th in-store at Amoeba Hollywood. Ticket gets you a copy of his new CD Everythangs Corrupt (Interscope) and a limited-edition poster commemorating the event.
DETAILS/TO ATTEND:
- Fans can purchase a ticket to the meet + photo event and receive Ice Cube's new CD Everythangs Corrupt and event poster beginning Friday, December 7th in-store at Amoeba Hollywood. Ticket cost: $20.00
- Limit one Ticket/CD/Meet + Photo per person. Ticket admits ONE.
- In-store purchases only – no online/phone orders for this special event.
- Photos will be taken by event photographer and posted for download after event (info will be on ticket for event).
- This event will sell out – space is limited. Allow sufficient time to arrive for event, event ends when all ticketed attendees have met/taken photo.
- No signing happening (neither new CD nor other items/titles will be signed).
San Francisco
1855 Haight St. San Francisco, CA 94117

Join us on Sunday, December 30th from 1-3pm as Amoeba SF's DJ series REVOLUTIONS presents Nobody (Low End Theory, LA) spinning an all-psychedelic 45s set!