Live at Amoeba: Upcoming Shows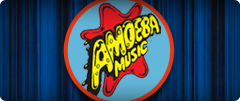 We regularly host incredible free live performances and events, so stay tuned in to our Upcoming Events calendar. All ages are welcome!
Our Next Show:
Hollywood
5/30 @ 4:00pm
Berkeley
2455 Telegraph Ave. Berkeley, CA 94704
New Jersey-based emcee/producer Brainorchestra performs a live set and signs his latest album, It Means A Lot (Fat Beats), at Amoeba Berkeley on Friday, June 16th at 5pm! The performance is free and open to all-ages. Buy the album at Amoeba Berkeley that day and get it signed after the set.
Hollywood
6200 Hollywood Blvd. Los Angeles, CA 90028

UPDATE: Amoeba Hollywood is now SOLD OUT of tickets for this special fan photo event with Hozier.
Hozier visits Amoeba Hollywood for a special fan event in anticipation of his new album, Unreal Unearth (Columbia Records). Pre-order your copy of the Indie Exclusive Light Umber LP or black LP at Amoeba Hollywood starting on May 17th to attend the event.
Hozier returns to Los Angeles later this year to play The Hollywood Bowl on November 4th.
To attend:
- Pre-order your copy of the new album on vinyl in-store at Amoeba Hollywood starting Wednesday, May 17th and receive a ticket to attend the event.
- With pre-order and ticket, attendees will get to take a photo (with your phone or camera) with Hozier and receive a pre-signed Hozier poster.
- Each ticket admits one.
- Limit 2 pre-orders/tickets per person.
- Space is limited - while supplies last.
- Hozier will not be signing during event.
- Pre-ordered LPs will be ready to pick up in person at Amoeba Hollywood starting August 18th (through September 1st).

Youth Lagoon celebrates the new album Heaven Is A Junkyard (Fat Possum) with an in-store performance and album signing at Amoeba Hollywood.
In-store performance is free/all-ages. Album purchase required to attend post-show signing.

Spanish singer and songwriter and author Enrique Ortiz de Landázuri Izarduy, best known as Enrique Bunbury returns to Amoeba Hollywood to celebrate his new work Thursday, June 8 at 4pm! His new album Greta Garbo and his new book MicroDosis will be out and available on June 8th at Amoeba for this special signing event.

Amoeba Hollywood is excited to welcome Jimetta Rose & The Voices of Creation for a live performance and album signing! Join us for an amazing evening - and purchase their new album, How Good It Is (out now on Day Dreamer Records) to meet the artists and get your copy signed after the performance.
Show is free/all-ages. Album purchase required to attend signing.
The Voices of Creation are a community-based choir led by vocalist, songwriter, arranger, producer and mainstay of the Los Angeles scene Jimetta Rose. Made up of a multigenerational group of mainly non- professional singers backed by some of the city's finest musicians, their music marries hip strains of gospel with layers of jazz, soul and funk. While aspects of their music might recall Kamasi Washington, The Staple Singers or Sly Stone, Jimetta's unique vision has resulted in new spiritually-charged forms of music whose whole-hearted embrace of love, joy and peace act as sonic healing balms for the soul.
San Francisco
1855 Haight St. San Francisco, CA 94117
There are no shows currently on the calendar.