Music We Like

Great Deals on Handpicked Titles!

View All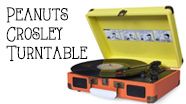 These limited edition Peanuts Crosley Cruiser turntables are a fun & unique gift idea. Get one in-store at Amoeba LA & SF or online.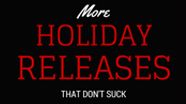 8 new holiday music releases you might actually want to listen to.
Johnny Thunder
This fantastically funky Southern Soul duet takes "Make Love To Me" to places Jo Stafford and Doris Day (both of whom had previously recorded the song) never would've imagined...