Music We Like

Great Deals on Handpicked Titles!

View All

Import Vinyl contains a breadth of titles not currently available in the US. From classics to obscure gems to brand new bands, find it all here.
Sept 25 - Oct 1 is Banned Books Week. Celebrate freedom of expression and read a banned book!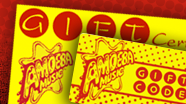 Give the music or movie lover in your life a gift certificate for our stores or an online gift code.