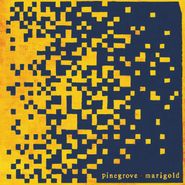 $29.98
Currently Unavailable
Artist:
Pinegrove
Genre:
Rock
Release Date:
01/17/2020
Label:
Rough Trade
Catalog Number:
82C
Recording:
Studio
Length:
Format:
Vinyl LP
Note:
Indie Exclusive Yellow Colored Vinyl
Limit One Per Customer
Marigold [Yellow Vinyl] (LP)
Pinegrove
Amoeba Review
Pinegrove's Marigold feels like coming home. The tracks comprising the album are easy to love: they're warm, earnest, and lived-in affairs that sound like classic Pinegrove. The band effortlessly fuses elements of emo, acoustic rock, indie, and Americana, which feels like a natural sonic progression for the band. Guaranteed to appeal to fans of now-classic '90s college rock as well as fans of introspective, rawly vulnerable guitar crooners.
Overall Rating
0 Submissions