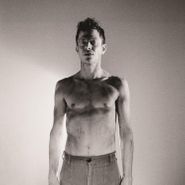 $32.98
Buy
Artist:
Perfume Genius
Genre:
Rock
Release Date:
05/15/2020
Label:
Matador
Catalog Number:
1549
Recording:
Studio
Length:
Format:
Vinyl LP
Note:
2LP


NOW OPEN!
Visit our new Berkeley
Cannabis Dispensary
located next door!
Set My Heart On Fire Immediately (LP)
Perfume Genius
Amoeba Review
The fifth studio album from Perfume Genius explores masculinity through themes of love, sex, memory, and the body. Mike Hadreas channels American pop music history on this journey with nods to everyone from Cyndi Lauper to Elvis. This stylistically diverse release features contributions from musicians Jim Keltner, Pino Palladino, and Matt Chamberlin.
Overall Rating
0 Submissions