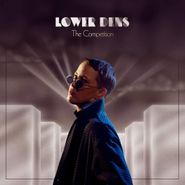 $18.98
Buy
Artist:
Lower Dens
Genre:
Rock
Release Date:
09/06/2019
Label:
Ribbon Records
Catalog Number:
70
Recording:
Studio
Length:
Format:
CD


NOW OPEN!
Visit our new Berkeley
Cannabis Dispensary
located next door!
The Competition (CD)
Lower Dens
Buy
$18.98
SHIPS FREE
in U.S.
Amoeba Review
08/04/2020
Baltimore indie pop group Lower Dens return with their fourth album, and their first in four years. Blending catchy, synth-y grooves with sincere, melancholy vocal hooks, vocalist Jana Hunter and co. tap into the emotional side effects of living in a capitalist culture. Nothing is more direct in its message than "Young Republicans," a sarcastic anthem of conservative culture aghast at the state of the world in 2019. "Real Thing" showcases Hunter's direct and affecting voice, while "I Drive" is an ethereal dance gem.
Overall Rating
0 Submissions