Amoeba Hollywood Is Moving
Amoeba Hollywood Is Moving to 6200 Hollywood Blvd


January 18, 2021
Amoeba would like to take a moment to thank all of our loyal customers and the greater music and art community for the incredible outpouring of support as we navigate these challenging times together. We know that many of you have been anxiously anticipating the opening of our new location at 6200 Hollywood Boulevard. As have we.
The good news is the new store is ready to roll. We have our final sign off by the LA Building Department and the store is now fully stocked.
The bad news is COVID-19.
When the City mandated non-essential business closures in March, we were hopeful that we would be able to reopen when our new location was ready. Unfortunately, we are still unable to reopen, as COVID-19 is raging out of control in LA, and the infection rates are over ten times higher than they were when we were forced to close in March.
We hope to open when the numbers subside to the degree that it will be safe for our customers and staff. Until then, just know that we miss you all very much and are looking forward to the day we can all be together again. Hopefully, sooner than later.
Your Friends at Amoeba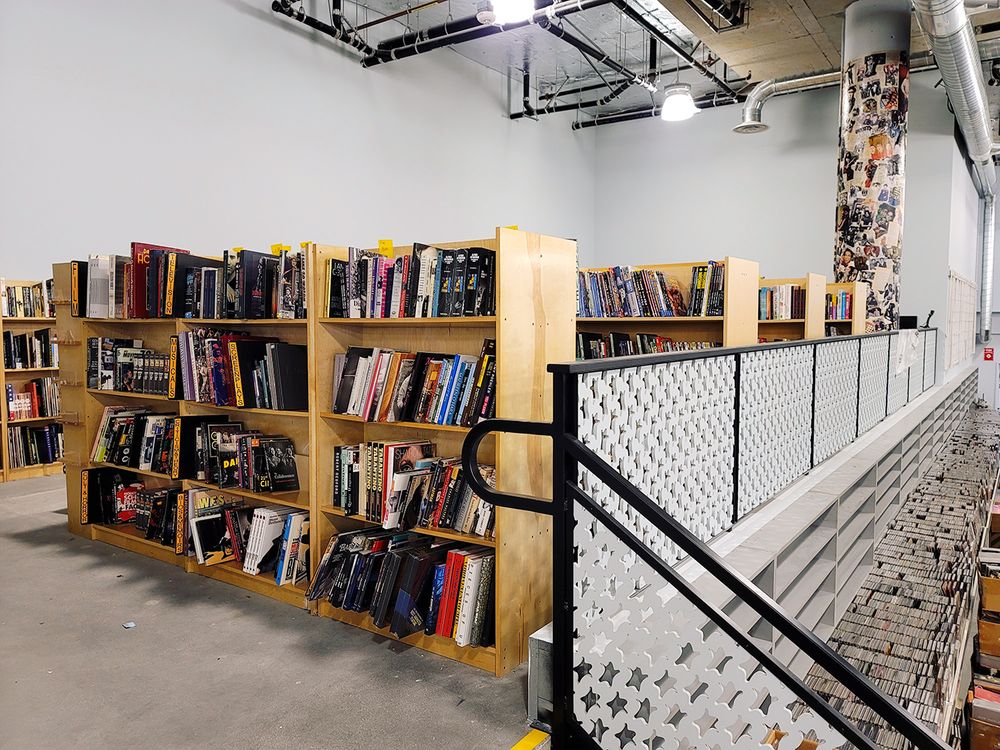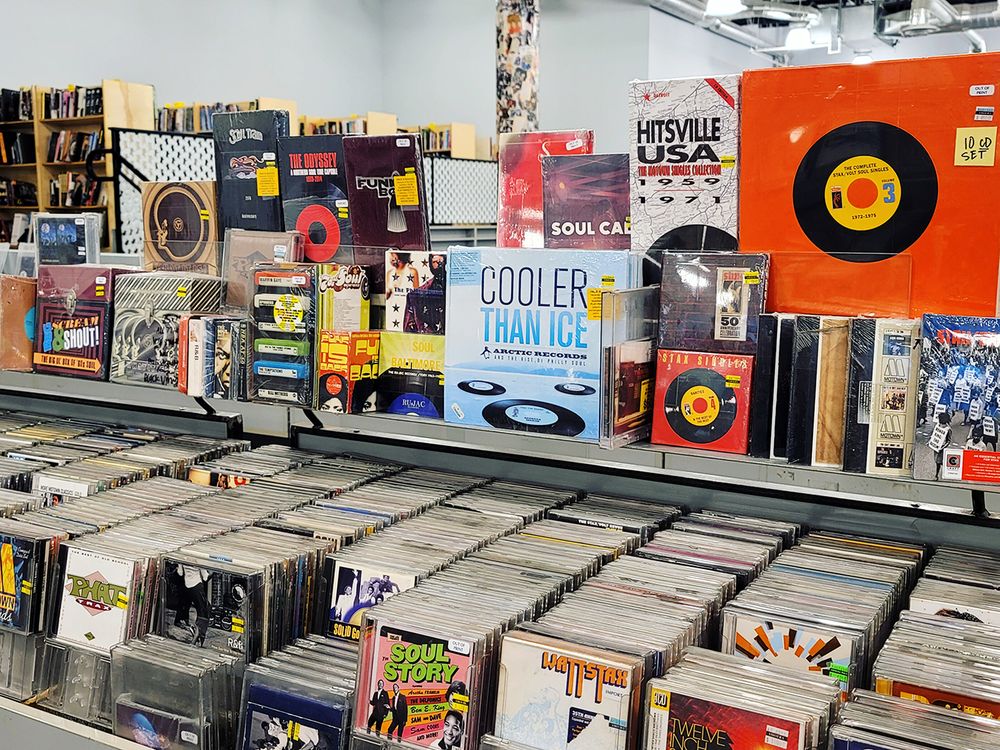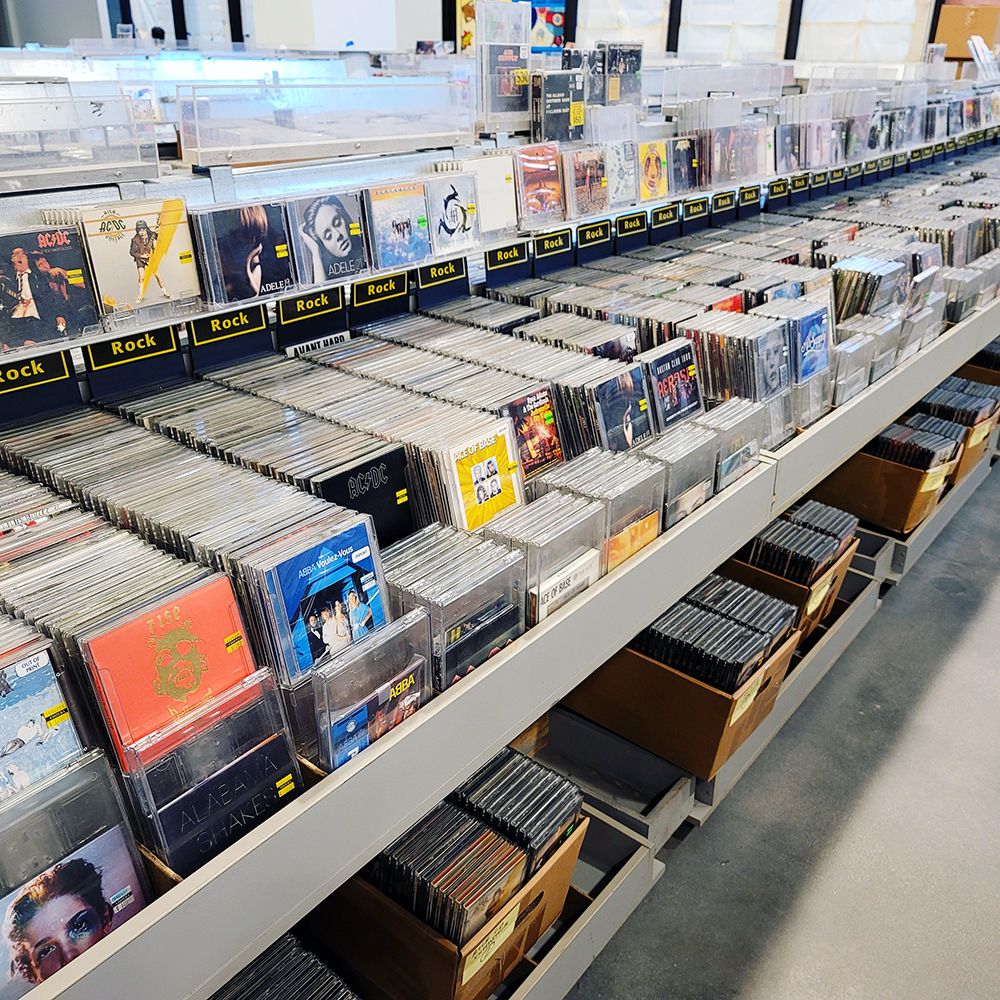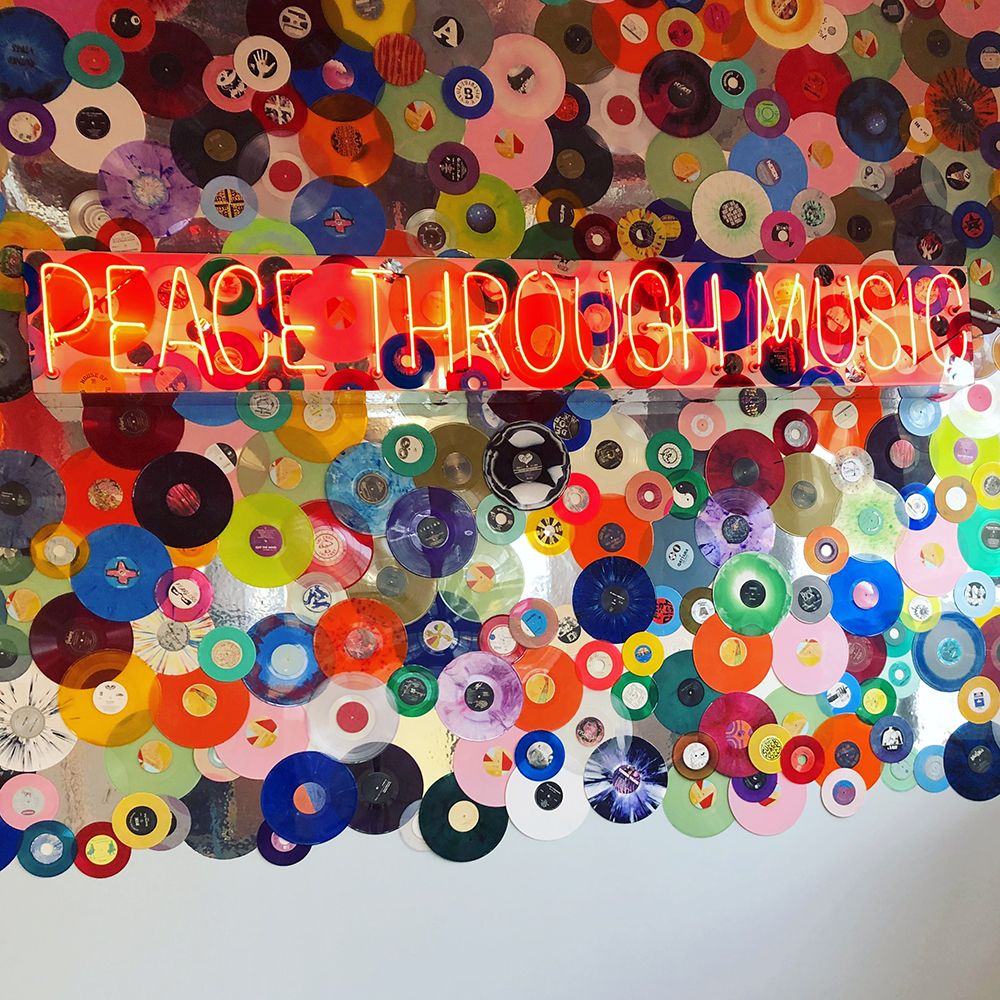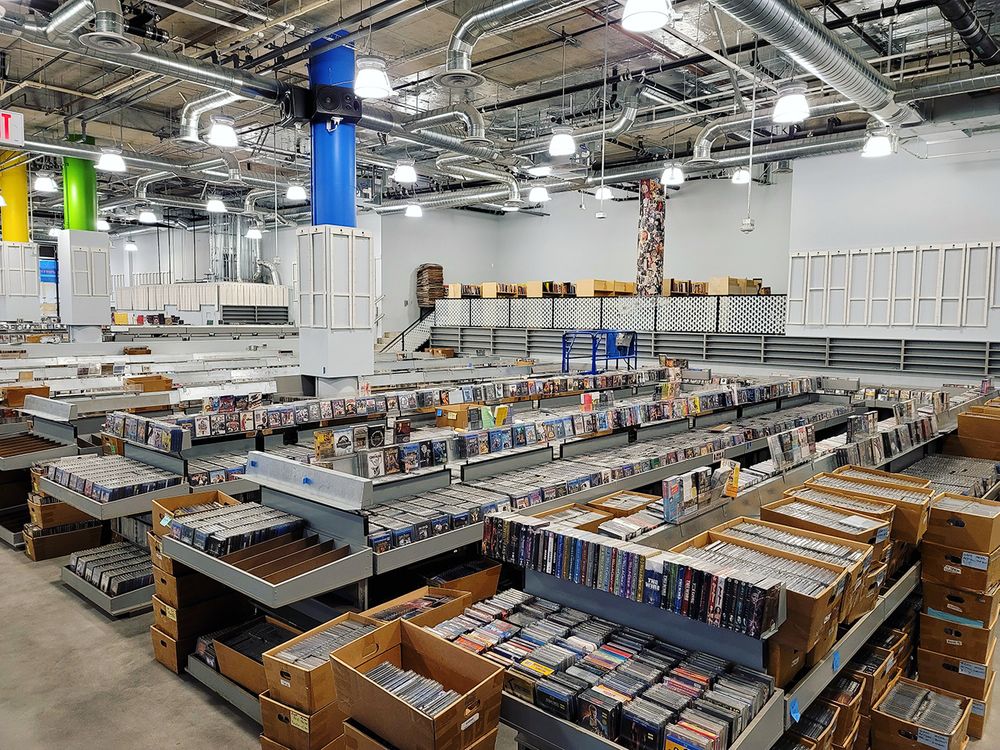 View more photos from behind the scenes of our relocation to 6200 Hollywood Blvd.
---
The massive impact from the COVID-19 pandemic forced the closure of our iconic Hollywood location at 6400 Sunset Blvd, and shifted our focus to hopefully opening early in the new year in our previously announced new home at 6200 Hollywood Blvd. Simply put, we will not open until it is safe for our customers and staff, so this is a fluid situation that we are monitoring closely. These circumstances have been forced on all of us, and we feel this decision is the most responsible and practical one.
Thank you all for your incredible support and patronage. We have the best customers in the world, as evidenced by the tremendous outpouring of support for our GoFundMe.

We miss you all and cannot wait until we can be together again.
---
We are excited to announce the next home of
Amoeba Hollywood will be at 6200 Hollywood Blvd!

We are humbled by the massive outpouring of support throughout this search from our customers and the LA community. We aim to do you proud and continue on as your supreme source for music, movies, and so much more. We will bring that familiar Amoeba energy into this new space and you can be sure it will provide the "true Amoeba experience" as we will carry the same breadth and depth of selection. We look forward to seeing you at our new home on the corner of Hollywood & Argyle this Fall, and have provided more details for you below. Thank you for being a part of this journey with us.
---

WHERE IS THE NEW LOCATION?

We're moving to 6200 Hollywood Blvd! We're going to take up a huge ground level space on the corner of Hollywood and Argyle in the new "El Centro" complex in downtown Hollywood. This is just 2 blocks east and 2 blocks north of our former location, and right next door to the Fonda Theatre so we'll be easy to find!
---
WHEN WILL THE NEW STORE OPEN?

There is much uncertainty surrounding the COVID-19 pandemic, so we will observe best practices and only open when we can do so safely. We'll let everyone know the exact date as it gets closer.
---

IS IT AS BIG AS THE FORMER SPACE?

It's a bit smaller, but not a whole lot... It's still a huge space that will house all the formats and goodies that you're used to.
---
WILL THERE BE A NEW PHONE NUMBER?

No. You can still reach one of our friendly Amoebites at (323) 245-6400.
---

WILL OLD STORE CREDIT AND GIFT CERTIFICATES BE ACCEPTED AT THE NEW LOCATION?

Yes! Unredeemed store credit and gift certificates will be honored at the new location.
---

WILL YOU STILL HOST LIVE SHOWS?

Yes! When it is deemed safe, we'll continue to have live shows, signings, DJ Sets, and meet-and-greet events regularly.
---

WHERE SHOULD I PARK? WHAT'S THE COST?

The "El Centro" complex has a large, well-managed parking garage and we'll validate for the first 75 minutes with any in-store purchase.
---

IS THERE OTHER PARKING AVAILABLE IN THE AREA?

Yes, there are many parking meters on all three of the surrounding streets (Hollywood, Argyle, and El Centro), as well as a few public lots (Eastown, LA fitness, W Hotel, Fonda Theatre) within a short walk.
---

WHAT'S THE EASIEST WAY TO GET TO YOU BY CAR?

The new Amoeba is easily accessible! The 101 Freeway offers three convenient exits in the area, with the Gower exit being closest, followed by Hollywood Blvd and Vine Street exits. From surface streets, you can access Amoeba via Hollywood Blvd and cross streets (from the south) Argyle and El Centro, and (from the north) Argyle and Gower.
---

WHAT PUBLIC TRANSPORTATION IS THE BEST TO GET TO YOU?

The new Amoeba is just across the street from the Hollywood/Vine station on the Metro Red Line. The 217 bus stops one block west, on Hollywood between Argyle & Vine.
---

WILL YOU STILL BUY USED PRODUCT?

Yes! Our trade counter will be right up front. There are also a few short-term meters on Argyle for easy unloading.
---

ARE THERE OTHER NEIGHBORING BUSINESSES?

Yes! In the El Centro complex there will be great L.A.-based businesses such as Urban Radish Market & Healthy Spot as our neighbors. Next door is the always rockin' Fonda Theatre, and just across Hollywood Blvd. is the new Funko Pop store and Shake Shack, with the historic Pantages Theater and Frolic Room just west of us on Hollywood Blvd. Additionally, there are many eateries, coffee shops, retail shopping, and the huge W Hotel all within easy walking distance.
---

WILL AMOEBA.COM ORDERS BE INTERRUPTED?

The COVID-19 pandemic has impacted our ability to staff our website fully, but we don't expect Amoeba.com to go "dark" entirely at any point.
---
WHAT'S THE BEST WAY TO STAY UPDATED WITH ACTUAL OPENING DATE AND ANY BIG UPDATES AND ANNOUNCEMENTS?

Follow our social channels (Facebook, Instagram, Twitter) and/or sign up for our weekly email newsletter in the space below. We'll also post updates online at amoeba.com/moveupdate
---
Our friend Tyler, The Creator reveals the new location and shares the first look at our new home.
"Los Angeles is a creative capital — a place filled with dreamers who move and inspire us every day. Amoeba Music reflects the best of this creative spirit, and Angelenos are fortunate this beloved cultural treasure has found a new home guaranteeing its place in our city for years to come." - Mayor Eric Garcetti


"I think I speak for most Angelenos when I say that we are thrilled that our beloved Amoeba Music is staying in Hollywood... and we are even more delighted to welcome the store to the Walk of Fame, which we are actively trying to enhance with my HEART of Hollywood initiative." - Mitch O'Farrell, Los Angeles City Councilmember