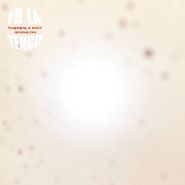 $18.98
Buy
Artist:
Yo La Tengo
Genre:
Rock
Release Date:
03/16/2018
Label:
Matador
Catalog Number:
Ole 11166-2
Recording:
Studio
Length:
Format:
CD


NOW OPEN!
Visit our new Berkeley
Cannabis Dispensary
located next door!
There's A Riot Going On (CD)
Yo La Tengo
Buy
$18.98
SHIPS FREE
in U.S.
Amoeba Review
Yo La Tengo take fans down the rabbit hole on their latest. The tracks are eclectic, sometimes experimental, and pleasantly surprising. One moment the band is whipped into a cerebral frenzy, the next, laying down retro harmonies that wash over the listener, immersing him or her in a sea of sonic bliss.
Overall Rating
0 Submissions