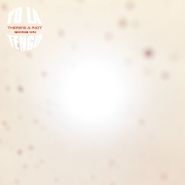 $29.98
Currently Unavailable
Artist:
Yo La Tengo
Genre:
Rock
Release Date:
03/16/2018
Label:
Matador
Catalog Number:
111668
Recording:
Studio
Length:
Format:
Vinyl LP
Note:
2LP
Indie Exclusive Orange Vinyl
LIMIT ONE PER CUSTOMER
There's A Riot Going On [Orange Vinyl] (LP)
Yo La Tengo

Currently Unavailable
$29.98
SHIPS FREE
in U.S.
Amoeba Review
Yo La Tengo take fans down the rabbit hole on their latest. The tracks are eclectic, sometimes experimental, and pleasantly surprising. One moment the band is whipped into a cerebral frenzy, the next, laying down retro harmonies that wash over the listener, immersing him or her in a sea of sonic bliss.
Overall Rating
0 Submissions