Movies We Like - Spring 2023
Our favorite movies from Amoeba's discerning and knowledgeable experts.



Amoeba Music's discerning & knowledgeable movie loving experts (AKA, our staff) bring you a biased & completely unobjective selection of a few of our favorite films, shows, docs & more!
---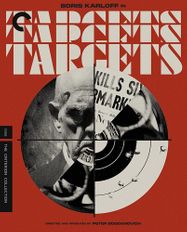 Targets [Criterion Collection] (Blu-Ray)
Peter Bogdanovich
Boris Karloff plays an elder horror cinema star scheduled to make an appearance at a Los Angeles drive-in. But when a sniper takes over the city the line between fantasy and real life horror blurs forever. Peter Bogdanovich & Polly Platt's feature film debut confronts the idea of escapism in the reality of the Bad Trip 60's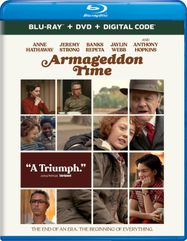 Armageddon Time (Blu-Ray)
James Gray
James Gray's autobiographical tale of a Jewish family in NYC at the dawn of Reaganism. The idea of Haves and Have Nots is in flux again in America, leading to nothing but complications for a sensitive teen who has made a friend from the wrong side of the tracks.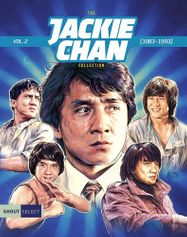 The Jackie Chan Collection, Volume 2 [1983-1993] (Blu-Ray)
Jackie Chan
This second volume of Shout! Factory's Jackie Chan features the long overdue American release of City Hunter. A film which answers the question "what if Speed 2: Cruise Control was directed by Chuck Jones and had Jackie Chan dressed as Chun-Li from Street Fighter?" Vol 1 also available.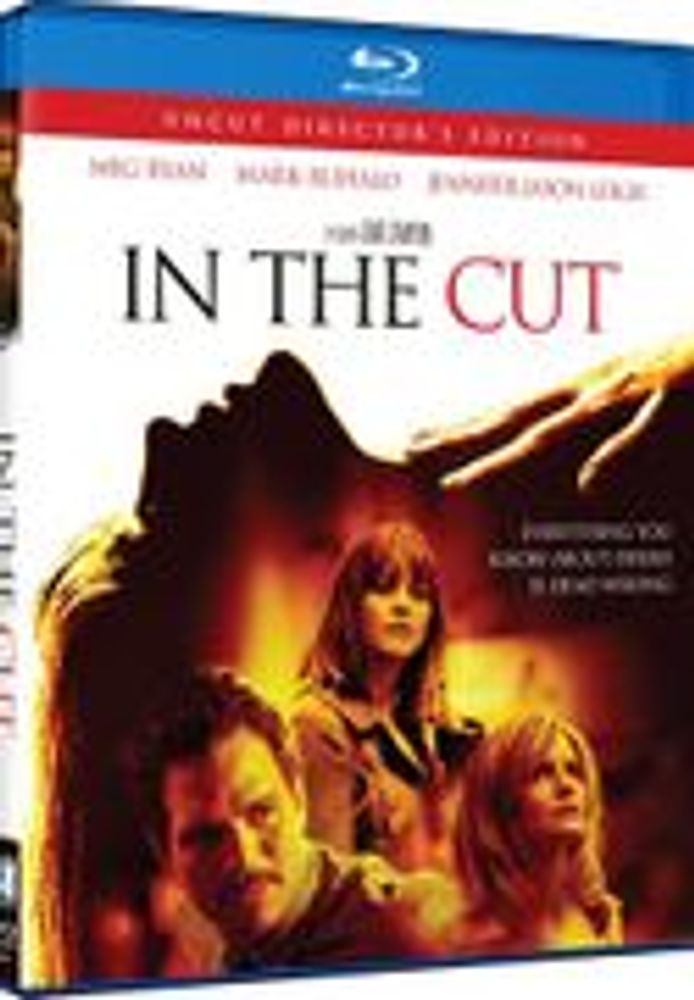 In The Cut (Blu-Ray)
Jane Campion
This new edition restores Jane Campion's intended cut of the film. At the time of its release was molded and marketed to resemble something like Se7en or Copycat, when in fact the movie is bonkers on a completely different plane from those films. Society is finally ready. Iconic Ruffalo and Jennifer Jason Leigh turns.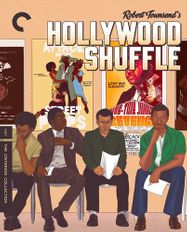 Hollywood Shuffle [Criterion Collection] (Blu-Ray)
Robert Townsend
Robert Townsend's deeply funny and insightful comedy about the alienating absurdity of being a Black actor in '80s Hollywood remains as fresh as it was when originally released. Which isn't a great thing to say about the current state of society, but says a lot about the perceptive comic mind of Townsend. Stays silly and absurd while grounded in a cutting truth.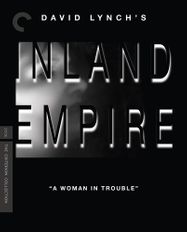 Inland Empire [Criterion Collection] (Blu-Ray)
David Lynch
David Lynch's Inland Empire works as sort of an act break in his explorations of negative ancient energies that travel through the electrical system to torment us. Laura Dern leaves it all onscreen on a trip that takes her from Hollywood to Prague, to the void, to a sitcom in actual purgatory, and back to Hollywood again. Many people find this film to be the most accurate description of visiting the walk of fame in cinema history, but that's just opinion.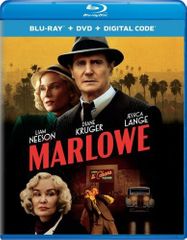 Marlowe (Blu-Ray Combo)
Neil Jordan
Set in 1939 Los Angeles, hard-boiled private eye Philip Marlowe (Liam Neeson) is hired to find the lover of a glamorous heiress (Diane Kruger). Unexpectedly, Marlowe finds himself embroiled in a deadly mystery. Adapted from a novel by John Banville (under the pen name Benjamin Black), based on Raymond Chandler's legendary character.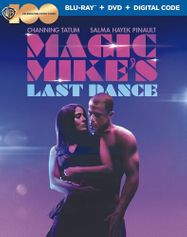 Magic Mike's Last Dance (Blu-Ray)
Steven Soderbergh
Channing Tatum returns as "Magic" Mike in Steven Soderbergh's latest addition to the franchise. After a lengthy hiatus, Mike returns to the stage following a failed business deal that left him broke and taking bartending jobs in Florida. For what he hopes will be one last hurrah, Mike heads to London with a wealthy socialite (Salma Hayek) who lures him with an offer he can't refuse.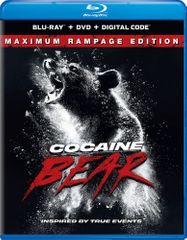 Cocaine Bear (Blu-Ray Combo)
Elizabeth Banks
The stuff of legend -- and, apparently, history -- comes to life in the form of a rampaging horror comedy. This film is inspired by the true story of a drug runner's plane crash, his missing cocaine, and the black bear that ate it. Follow the cops, criminals, tourists, and teens who converge on a forest in Georgia where the titular 500-pound beast has ingested a staggering amount of cocaine and gone on a coke-fueled rampage.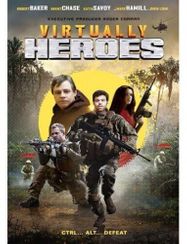 Virtually Heroes (DVD)
Mixing comedy and action/adventure, Virtually Heroes follows two self-aware characters in a Call of Duty -inspired video game as they battle never-ending Vietcong, crazy level bosses, and their own existential crises. Mark Hamill is featured as a Yoda-like monk who helps them try to win the game. A Roger Corman production with a post-modern twist.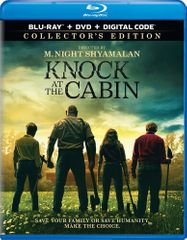 Knock At The Cabin (Blu-ray Combo)
M. Night Shyamalan
While vacationing at a remote cabin, a young girl and her two fathers are taken hostage by four armed strangers led by Dave Bautista (Guardians of the Galaxy). The strangers demand that the family make an unthinkable choice: save their family or save humanity. With limited access to the outside world, the family must decide what they believe before all is lost.



Shazam! Fury Of The Gods (Blu-ray)
David F. Sandberg
In this sequel, Billy Batson (aka Shazam) and his foster siblings are still learning how to manage teenage life while having adult Super Hero alter-egos. But when a vengeful trio of ancient gods, the Daughters of Atlas, arrive on Earth in search of the magic stolen from them long ago, Billy and his family are thrust into a battle for their superpowers, their lives, and the fate of their world.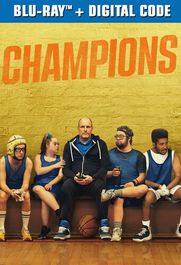 Champions (Blu-Ray)
Bobby Farrelly
In this hilarious and heartwarming story, Woody Harrelson stars as a former minor-league basketball coach who, after a series of missteps, is ordered by the court to manage a team of players with intellectual disabilities. He soon realizes that despite his doubts, this team can go further than they ever imagined.