Join Amoeba at the 2nd Annual Making Memories Festival in Los Angeles November 13
Making Memories Festival in LA 11/13
The second annual Making Memories Festival: A Celebration of LA Food & Music is Sunday November 13th at LA State Historic Park. This all-day/all-ages festival celebrates Alzheimer's LA's 40+ years of service to the community with incredible local food vendors and musical artists that truly represent the diversity of LA culture, including performances by Los Lobos, Cut Chemist, Amoeba's own DJ Monalisa and more! Tickets are available now for $30 through 11/12/22 and can be purchased online here. Or you can purchase them at the festival for $35 (while they last).
Like many of you, our friends and family are among the 250,000+ people living with Alzheimer's in Los Angeles. We have seen firsthand how Alzheimer's doesn't stop when there's a pandemic and how critical services like those offered by the amazing folks at Alzheimer's Los Angeles are during this time of crisis. We are proud to once again partner with Alzheimer's LA and return for their second annual Making Memories Festival on November 13th!
Be sure to stop by the Amoeba booth and spin the prize wheel! We'll have t-shirts, tote bags & other goodies available for sale, including a special limited edition Making Memories Festival poster designed by LA artist Ivan Minsloff! The poster will be available for purchase and all proceeds go directly to Alzheimer's Los Angeles.
Join us for a fun day under the sun chock full of delicious food, fantastic live music, booths, vendors & lots more at LA State Historic Park. Not only that, your ticket directly supports Alzheimer's Los Angeles and helps them continue their very important work in the community.
If you aren't able to attend the festival but still want to contribute, you can join the Amoeba team and donate to Alzheimer's LA here. Every little bit helps make sure families and caregivers have the resources and support they need so desperately.
Tickets + full festival event info.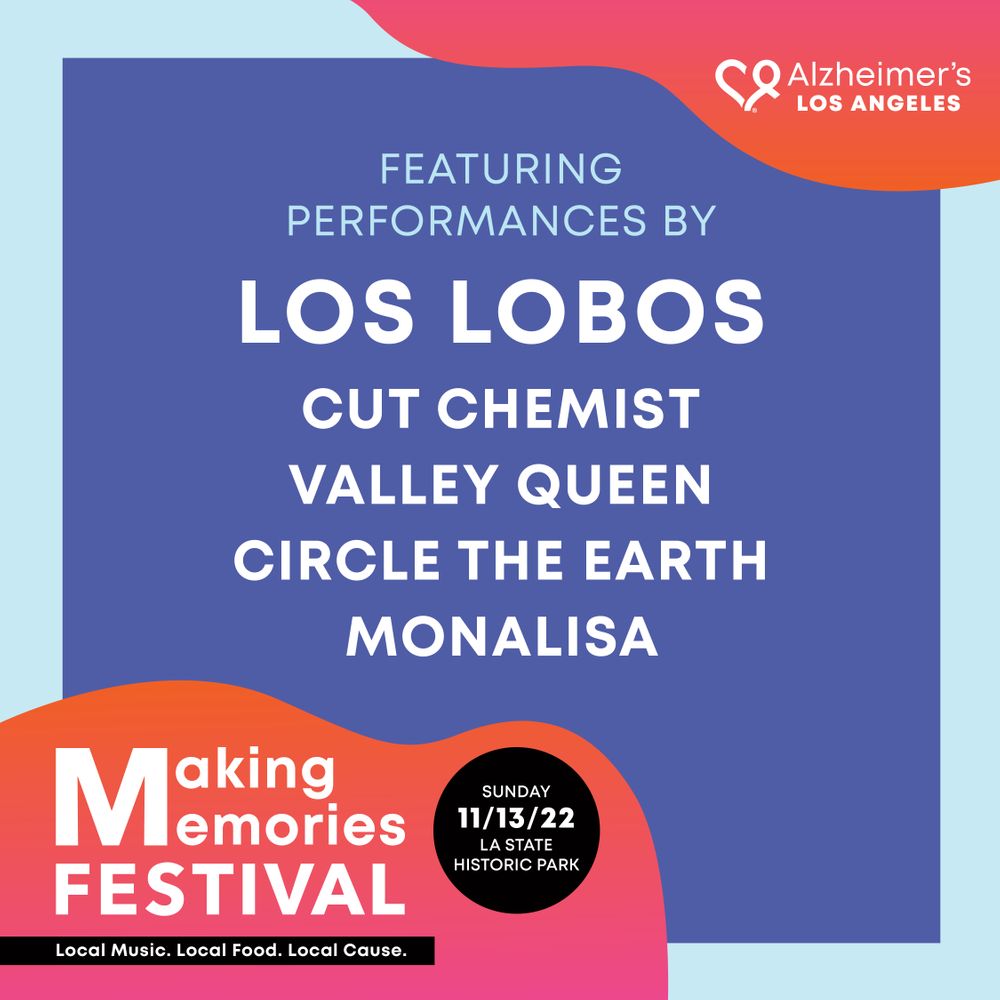 ---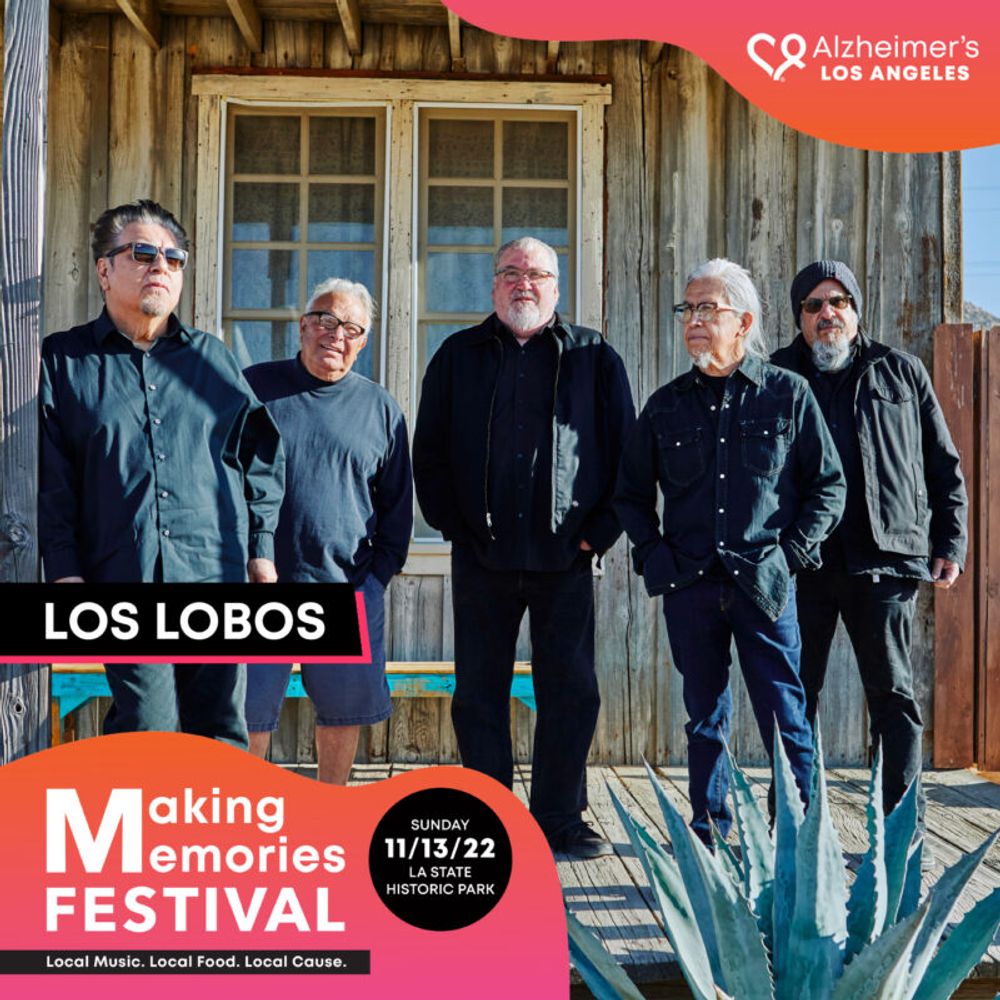 The journey of Los Lobos began in 1973, when David Hidalgo (vocals, guitar, and pretty much anything with strings), Louie Perez (drums, vocals, guitar), Cesar Rosas (vocals, guitar), and Conrad Lozano (bass, vocals, guitarrón) earned their stripes playing revved-up versions of Mexican folk music in restaurants and at parties. The band evolved in the 1980s as it tapped into L.A.'s burgeoning punk and college rock scenes. They were soon sharing bills with bands like the Circle Jerks, Public Image Ltd. and the Blasters, whose saxophonist, Steve Berlin, would eventually leave the group to join Los Lobos in 1984.
Early on, Los Lobos enjoyed critical success, winning the Grammy® for Best Mexican-American Performance for "Anselma" from its 1983 EP …And a Time to Dance. A year later, the group released its full-length, major-label debut, How Will the Wolf Survive? Co-produced by Berlin and T Bone Burnett, the album was a college rock sensation that helped Los Lobos tie with Bruce Springsteen as Rolling Stone's Artist of the Year.
A major turning point came in 1987 with the release of the Ritchie Valens biopic, La Bamba. The quintet's cover of Valens' signature song topped the charts in the U.S. and the U.K. Rather than capitalize on that massive commercial success, Los Lobos instead chose to record La Pistola y El Corazón, a tribute to Tejano and Mariachi music that won the 1989 Grammy® for Best Mexican-American Performance. That kind of sharp artistic turn has become Los Lobos' trademark, serving to both fuel the band's creativity and keep its fans engaged. In 1992, that willingness to defy expectations led them to record Kiko, an adventurous album produced by Mitchell Froom that's considered by many to be one the band's very best.
Los Lobos has sold millions of records, won prestigious awards and made fans around the world. But perhaps its most lasting impact will be how well its music embodies the idea of America as a cultural melting pot. In it, styles like son jarocho, norteño, Tejano, folk, country, doo-wop, soul, R&B, rock 'n' roll and punk all come together to create a new sound that's greater than the sum of its parts.
---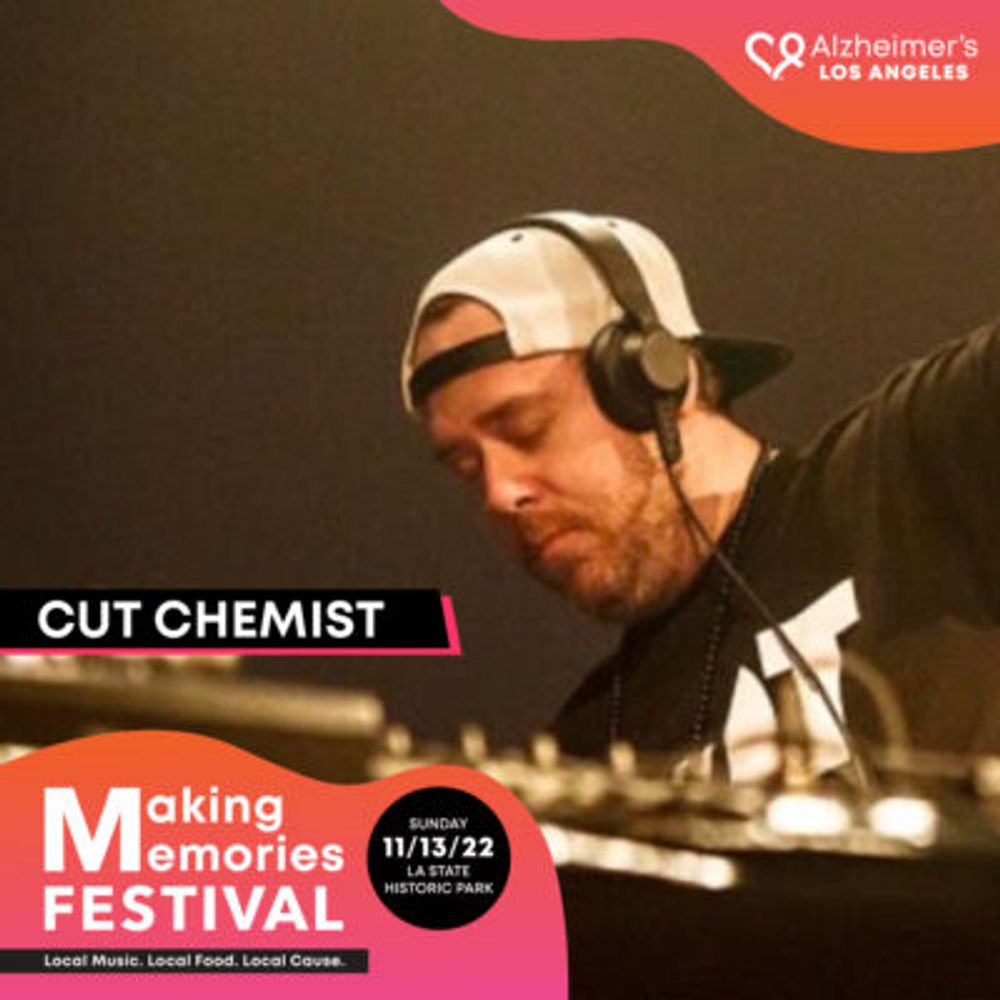 Cut Chemist has been recording and performing for nearly 30 years. Known as a turntablist, he started his journey into djing at age 11. By age 21, Cut was a founding member of both the rap group Jurassic 5 and the Grammy award winning Latin funk outfit, Ozomatli. His involvement with both groups helped develop a taste for music and rhythms from around the world while keeping his passion for the hip hop tradition. His mix-tapes and remixes became critically acclaimed. His 'Chemist' moniker was fully realized with his instrumental, Lesson 6: The Lecture.
Cut's solo album journey would begin with The Audience is Listening which was released on Warner Bros in 2006. Following his major label stint, he decided to create his own boutique label that would allow him more freedom. Sound Of The Police, Funk Off Mega Mix & his sophomore solo album, Die Cut were his most notable releases. Although these albums may sound very different from one another, they all have a single thing that ties them together - Cut Chemist pushes boundaries on all of them, testing our musical palates while introducing us to obscure musical finds.
---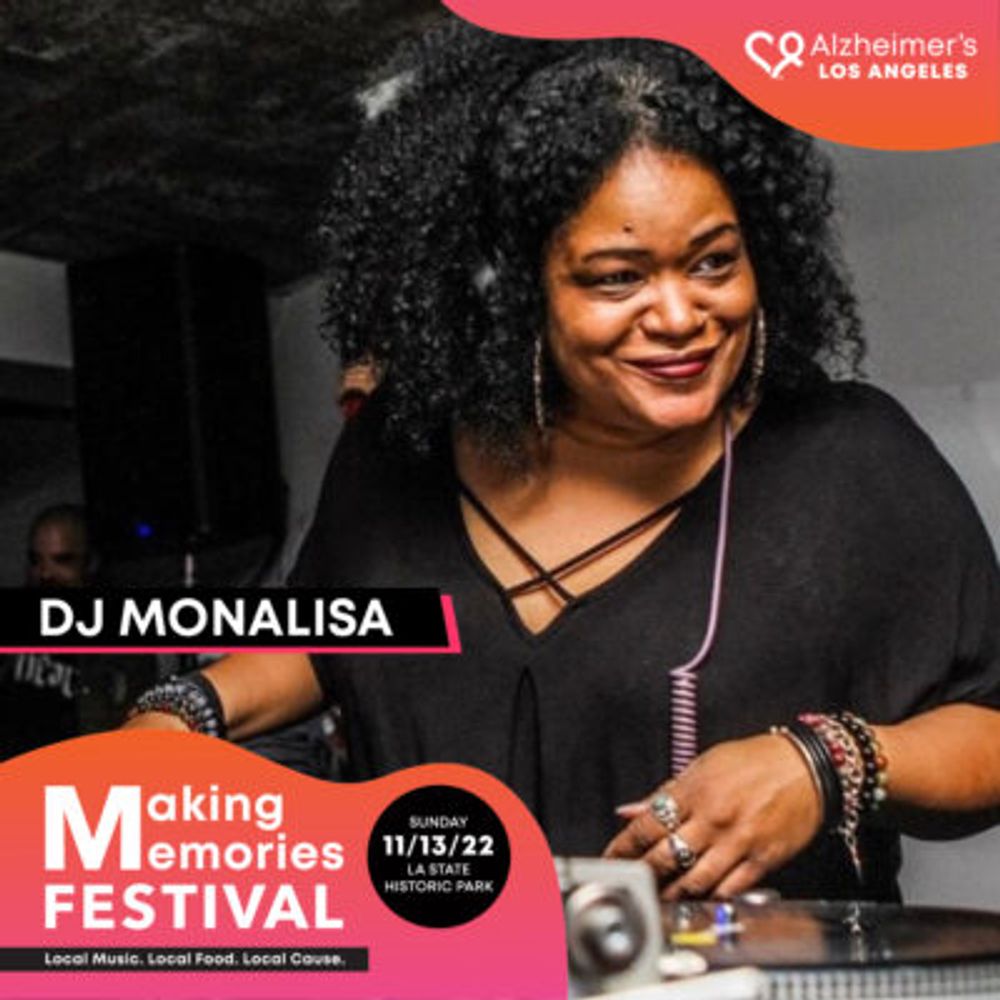 Monalisa Murray has been associated with quality music and events in Los Angeles and across the country for over 20 years. She supported various DJs, artists and musicians as both a music promoter and a fan before taking her love of music to the turntables 13 years ago. Her music format is described as "anything with a groove," ranging from soul, funk and hip hop to rock, pop, jazz-funk & world music but also includes less familiar and undiscovered gems & jams of all genres.
Monalisa has a monthly show on Dublab called Paths Of Rhythm, where she explores various styles of music. She is a member of KPL All-Stars, Ladies Of Sound and Prism DJs, and is currently a rotating resident DJ at LA's Motown On Mondays.
---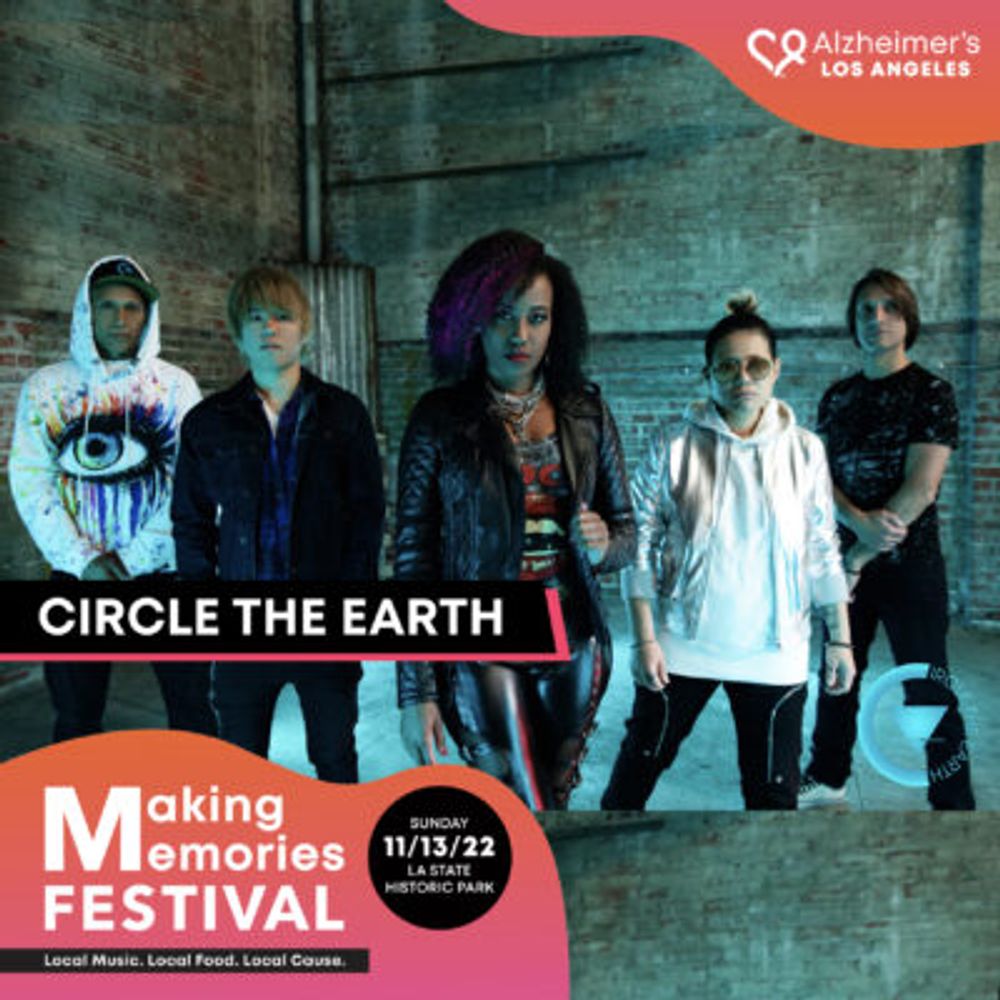 It's impossible to pigeonhole the sound of the upbeat rock band Circle The Earth. With a lineup featuring members from the U.S., Taiwan, Brazil and Japan, all of whom bring extensive professional experience to their music, the Los Angeles-based quintet craft a seamless combination of rock, pop, soul, hip-hop, and even emo, as evidenced on their 2022 independent releases.
As Circle The Earth gear up to release more music and start playing more live shows, the band members are striving to produce music that leaves good vibes in its wake—and makes the world a better place. "We try to keep our music as positive and uplifting as possible, with a message of unity and inclusion, and emphasizing the beauty of diversity," McBay leaves off. "All of us are very spiritually oriented people. And we all have the same positive heart, and we're translating that into our music."
---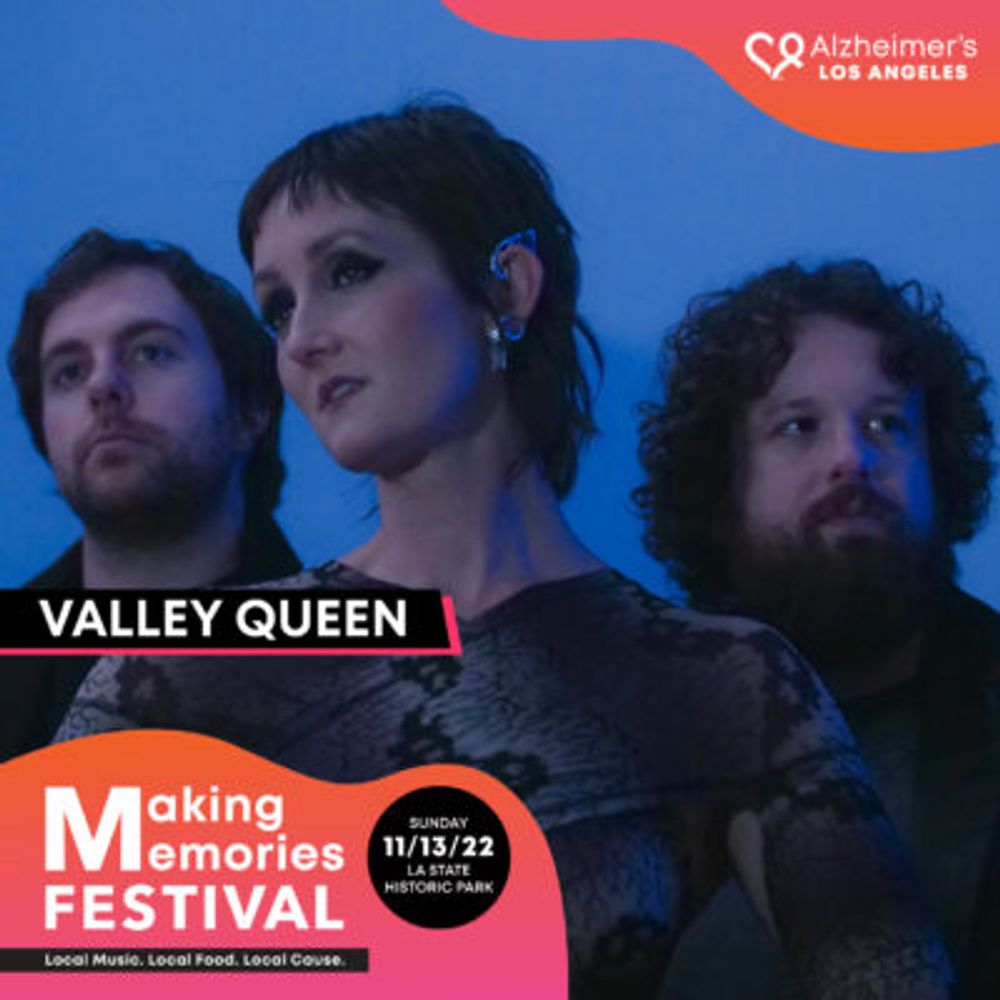 Propelled by Natalie Carol's "bracingly afflicted, mountain-vaulting dream-country yodel" (Rolling Stone), Valley Queen reemerges, flush with recognizable vocal power and newly advanced emotional resonance in the new single "Falling." Whereas their 2018 debut Supergiant dealt in the nostalgic language of rock, Valley Queen's new music is borne of the endless present Carol experienced in her bedroom during lockdown, where time collapsed and the future needed to be created.
Valley Queen has gathered comparisons as iconic as Florence Welch, Dolores O'Riordan, Neil Young and acclaim from top-tier tastemakers including NPR, Rolling Stone, LA Times, Stereogum, WXPN, Spotify's New Music Friday, and beyond. Valley Queen has toured alongside the likes of Social Distortion, Justin Townes Earle, St. Paul & The Broken Bones, Laura Marling, and Heartless Bastards, while securing coveted festival slots at BottleRock, Pickathon, and Luck Reunion.
---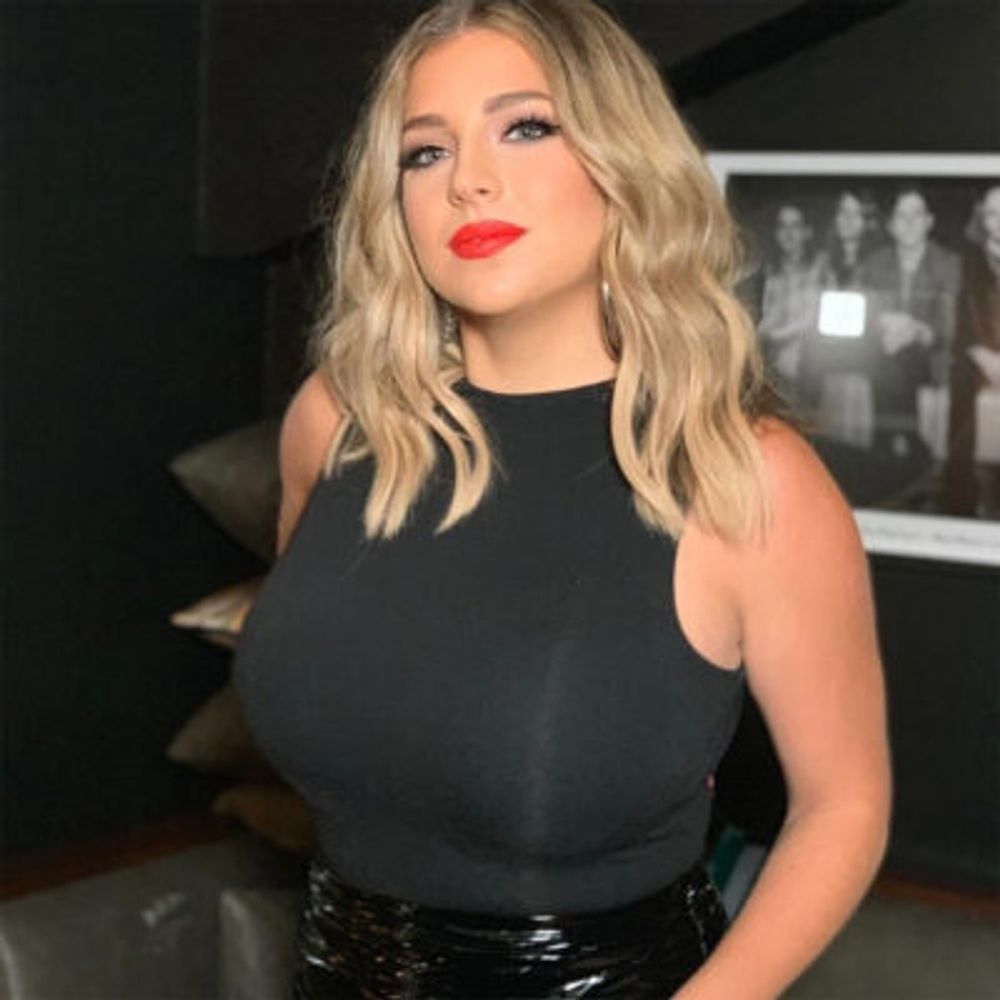 After 10 years as an host and on air radio personality, Alex Gervasi developed and led global curation strategy for Universal Music Group. There she created curation strategies for some of UMG's top artists like Taylor Swift, Paul McCartney, Katy Perry, and more. In February, Alex joined Warner Music Group's Global Marketing team leading Global Playlist Programming.
Finding a cure for Alzheimer's disease is something Alex feels passionate about after her Monny (grandmother) battled it for almost a decade. She's excited to partner with Alzheimer's LA andserve as the emcee for a day of fundraising, music, joy, and community!