78 RPM Record Collections Wanted
Sell Amoeba Your 78 RPM Record Collections - 1920's - 1930's & 1950's Wanted

78 RPM RECORD COLLECTIONS WANTED - 1920's - 1930's & 1950's
We buy private collections & archives, store stocks and radio station libraries of 78 RPM records in these genres: 1920 and 1930s - Blues singers, Jazz Bands, Jug Bands, String Bands, Country, Gospel, Foreign (Greek, Turkish, Italian, Irish, Puerto Rican, Cuban Brazilian, African and more), and Soundtrack or Advertising Disks on labels like Okeh, Victor, Vocalion, Gennett, Brunswick, Paramount or Vitaphone. 1950s Rock & Roll, Blues Singers, Bebop Jazz, Rockabilly, and Do-Wop Vocal Groups on labels like Sun, Aristocrat, Dial, Gotham or Chance.

WE PAY TOP DOLLAR FOR 78 RECORDS IN CHOICE CONDITION
In addition to walk in collectors who frequent our three retail stores, we sell records by mail to all the serious collectors around the world, and in combination this gives us a solid customer base for both the rare and common records in your collection, allowing us to pay a premium for your records.

PRESERVATION
We are not simply a record dealer or store. When we buy an important collection of 78s, they may become part of our ongoing preservation effort. We will transfer, remaster and add the important rarities in your collection to our website so future generations of passionate music fans can discover the amazing music of the 78 period.
DEPTH OF KNOWLEDGE
Our 78 buyer has 30 years of experience buying and selling 78s. He has purchased major 78 collections in the US and abroad, run worldwide mail order auctions and fixed price sales over this period, and will share his knowledge of the 78 market in an honest straightforward appraisal of your collection.

WE PAY FINDERS FEES
For any lead that culminates in the purchase of a quality collection of rare records by artists such as King Oliver, Bix Beiderbecke, Bessie Smith, Muddy Waters, Charley Patton, Charlie Poole, Charlie Parker or Charlie Feathers.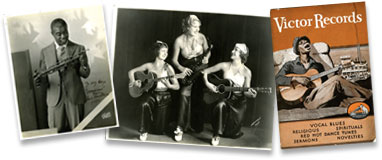 SELL YOUR 78 RPM RECORDS TO AMOEBA - CONTACT OUR 78 BUYER
Sherwin Dunner
phone (917) 797-2513
email: [email protected]
GENRES WANTED
Blues • Jazz • Country • Race Records • Hillbilly Records • Foreign Records • Blues Singers • Jazz Bands • Jug Bands • String Bands • Gospel • Calypso • Cajun • African • Caribbean • Ethnic Music • Rock & Roll • Rockabilly • Doo-Wop Vocal Groups

LABELS WANTED
Autograph • Black Patti • Bluebird • Broadway • Brunswick • Champion • Claxtonola • Columbia • Gennett • Herwin • Melotone • Okeh • Oriole • Paramount • Perfect • QRS • Superior • Supertone • Victor • Vocalion

WE RARELY BUY 78s IN THE FOLLOWING CATEGORIES:
1940s Pop Singers (Dinah Shore, Perry Como, etc.), 1940s Big Band Swing (Glen Miller, Artie Shaw, Woody Herman, etc.), Classical - Opera - 3 or 4 Record Sets