Amoeba Hollywood's 15th Annual Record Store Day Was a Huge Success
RSD 2022 Wrap-Up
Record Store Day is always one of our busiest and most energized days and the 15th annual RSD was no exception! Fans began lining up outside Amoeba Hollywood the night before April 23rd, eager to get their hands on special releases like Taylor Swift's highly sought-after 7" The Lakes, The Cure's Pornography picture disc vinyl, Wallows' Singles Collection LP, and Mariah Carey's #1s LP. Missed the RSD exclusives you wanted? You can shop remaining titles online here.
Check out this short video of the early customers in line before we opened. The line extended down Hollywood Blvd past the Fonda Theatre and turned onto Gower!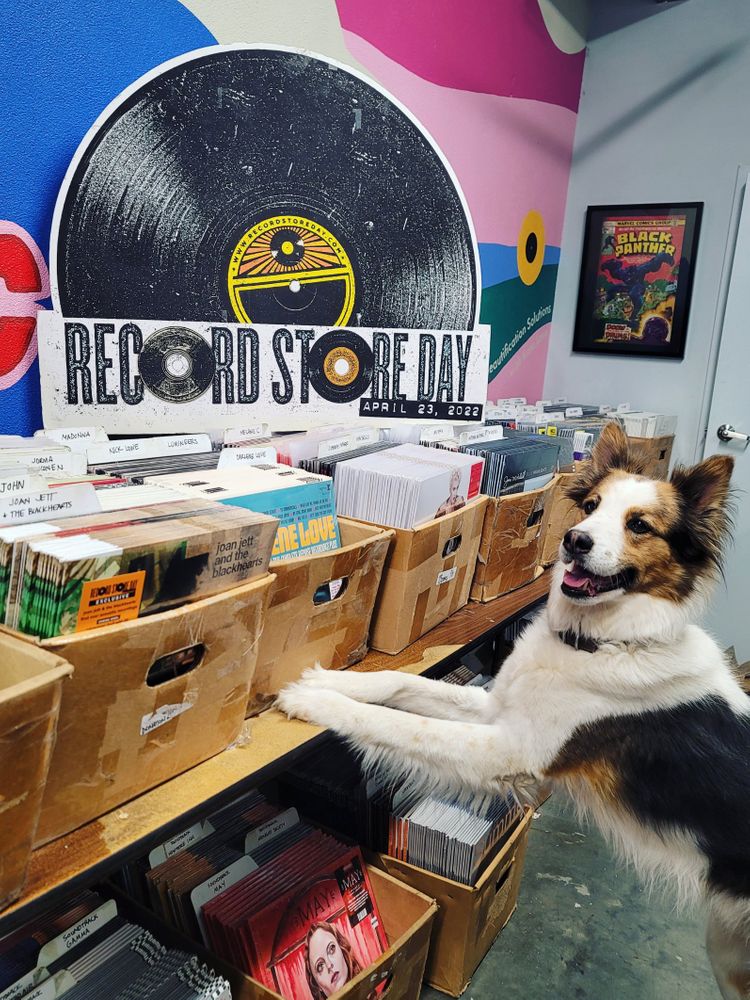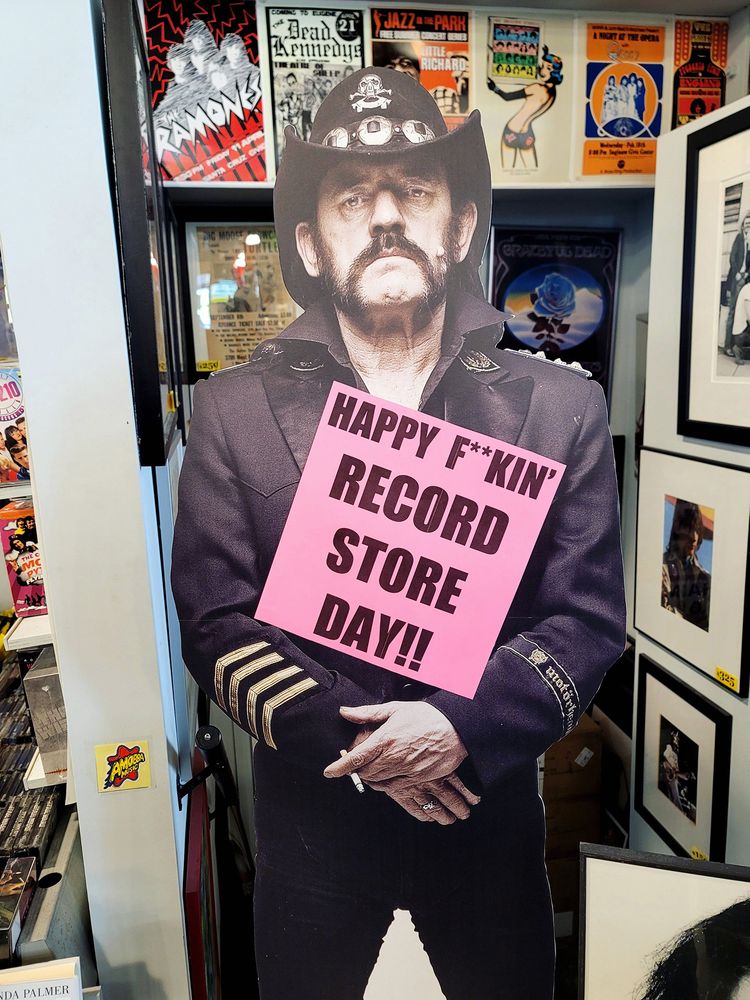 On Saturday morning, we handed out free Kind Bars to the early birds in line, thanks to our friends at Goldenvoice. We also gave away gift bags to the first few hundred customers who picked up RSD releases, including some awesome swag from the music-loving folks at Monty's Good Burger and the Hollywood Bowl, among others.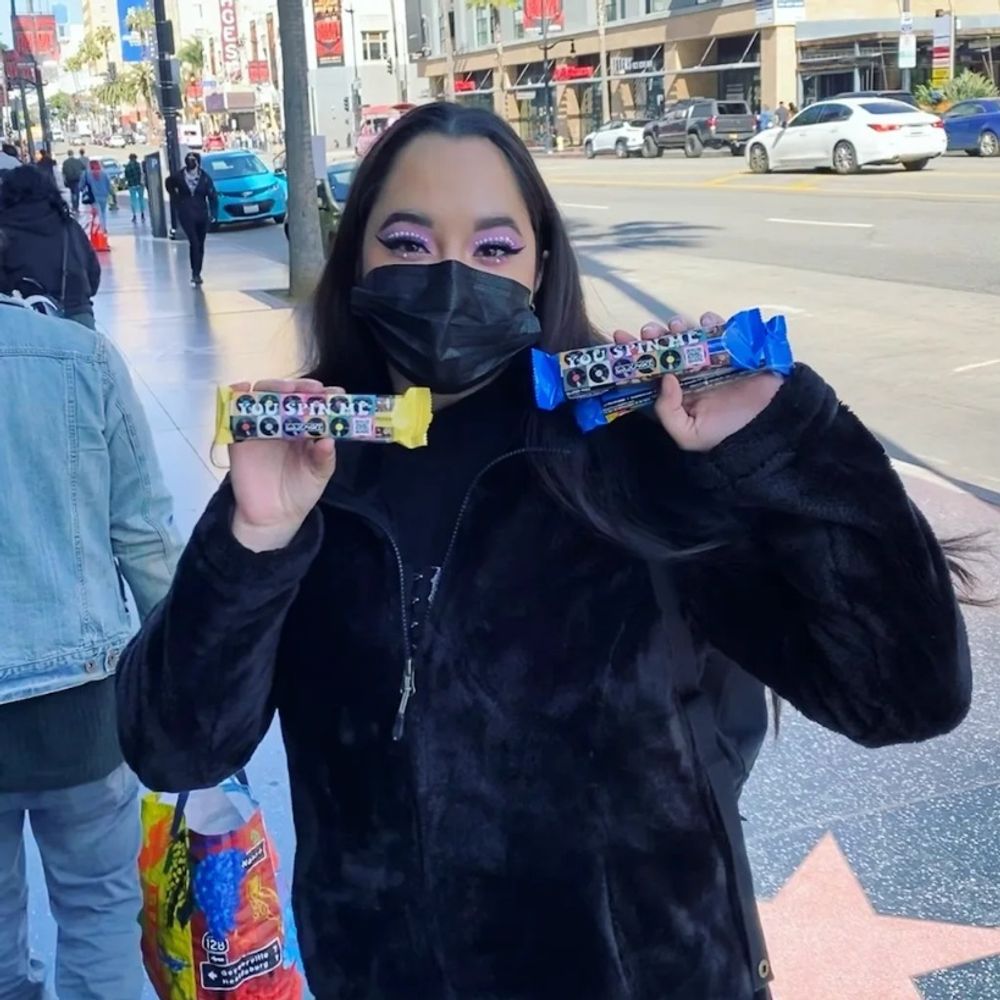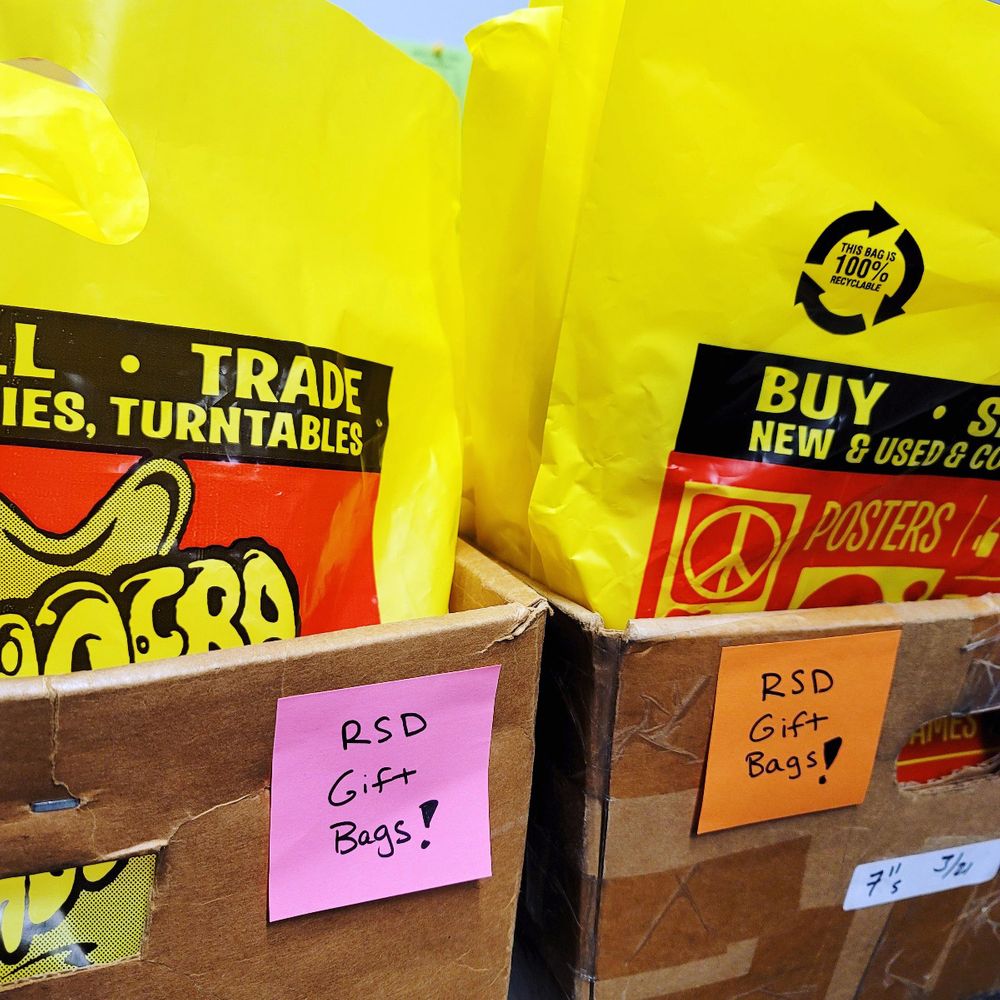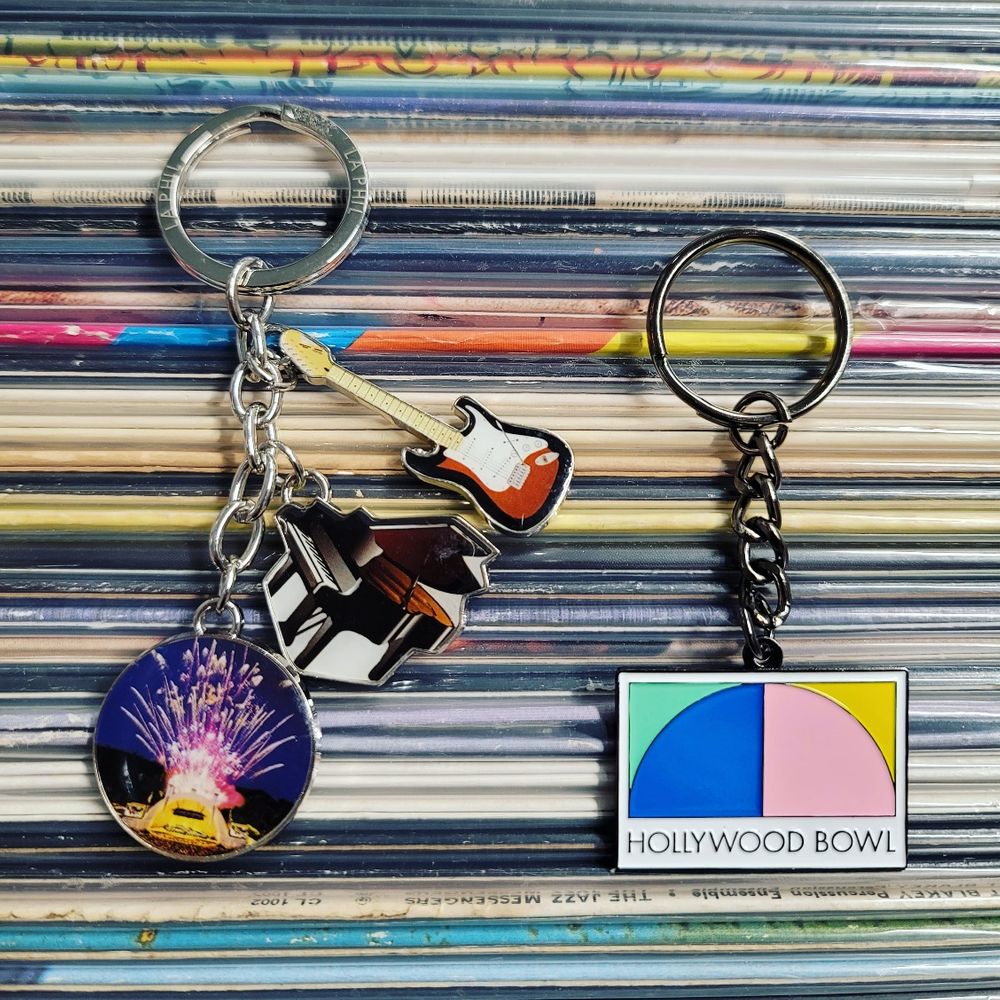 In addition to the limited edition RSD titles, customers came to dig through the 1000+ choice vinyl new arrivals we saved just for Record Store Day and to score great deals on books, headphones, select turntables & speakers, and used DVD & Blu-ray. It was a fun shopping experience all around!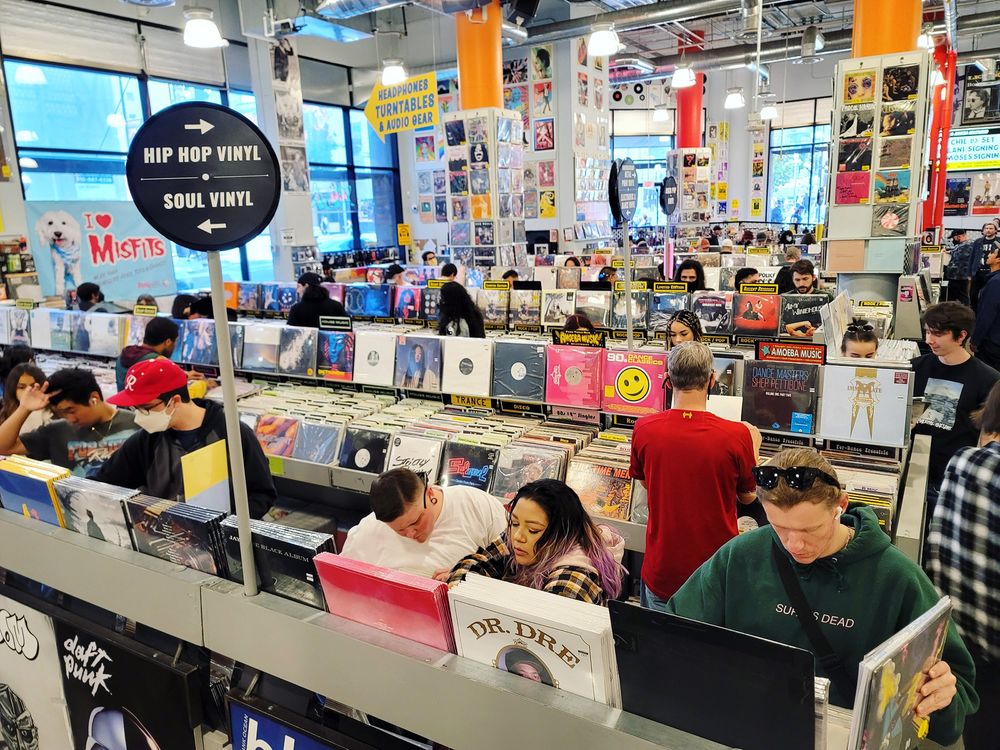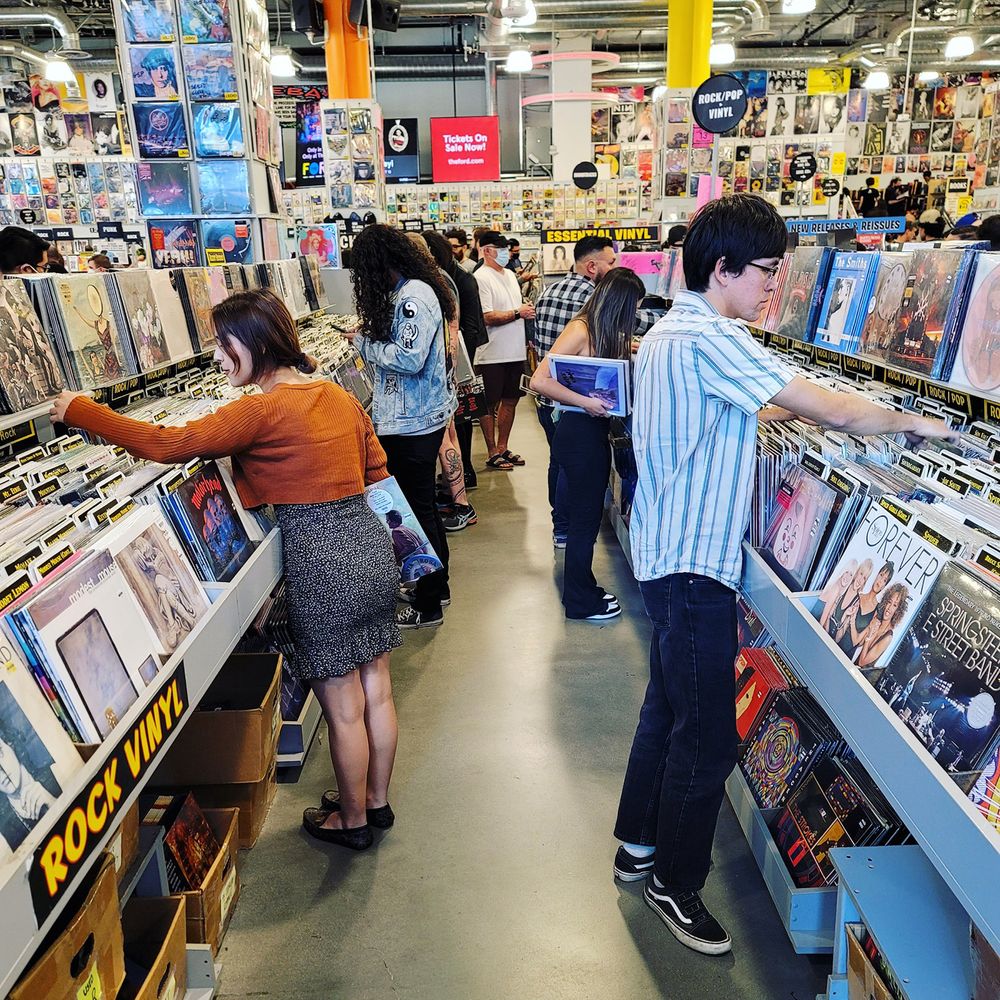 Another annual tradition is our limited edition Record Store Day t-shirts and tote bags. This year featured two designs by LA artist Yai, thanks to the generous support of our partners at ANTI- / Epitaph Records. The proceeds from this year's RSD t-shirts and tote bags benefitted CARE's Ukraine Humanitarian Crisis Fund. They were a huge hit and we'll be restocking them for the June 18th Record Store Day Drop if you missed getting one!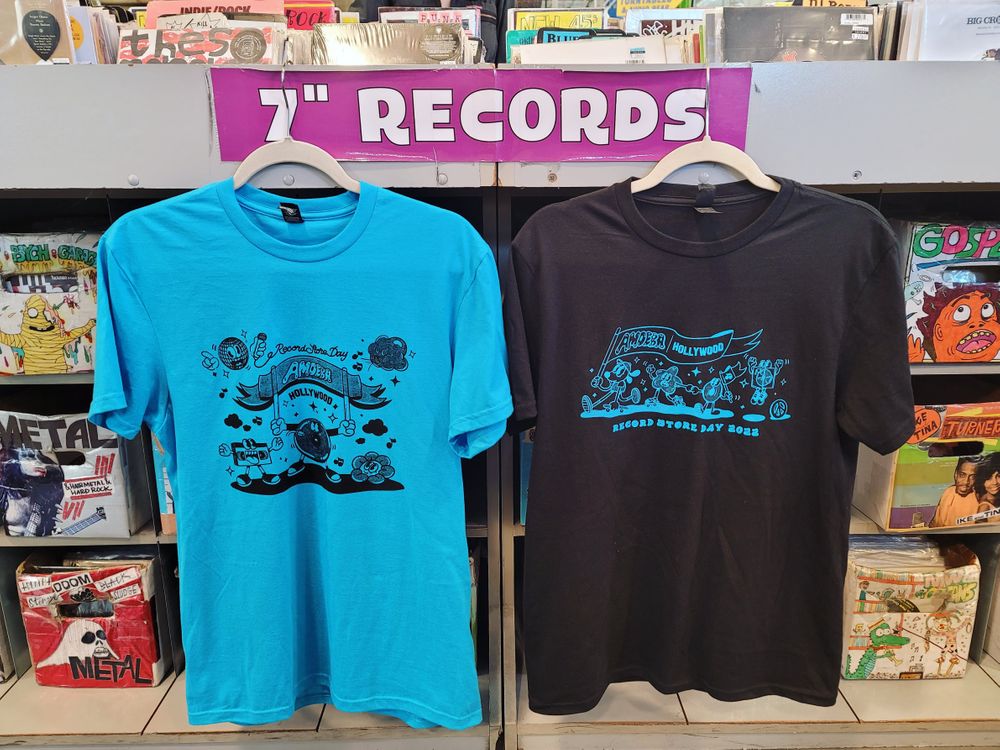 We also teamed up with STARL for our first digital fundraising NFT sale featuring artwork from Yai and another LA artist we've worked with for RSD, Sam Grinberg. So far, between t-shirt & tote bag sales and the STARL project we have raised over $5,000 for CARE!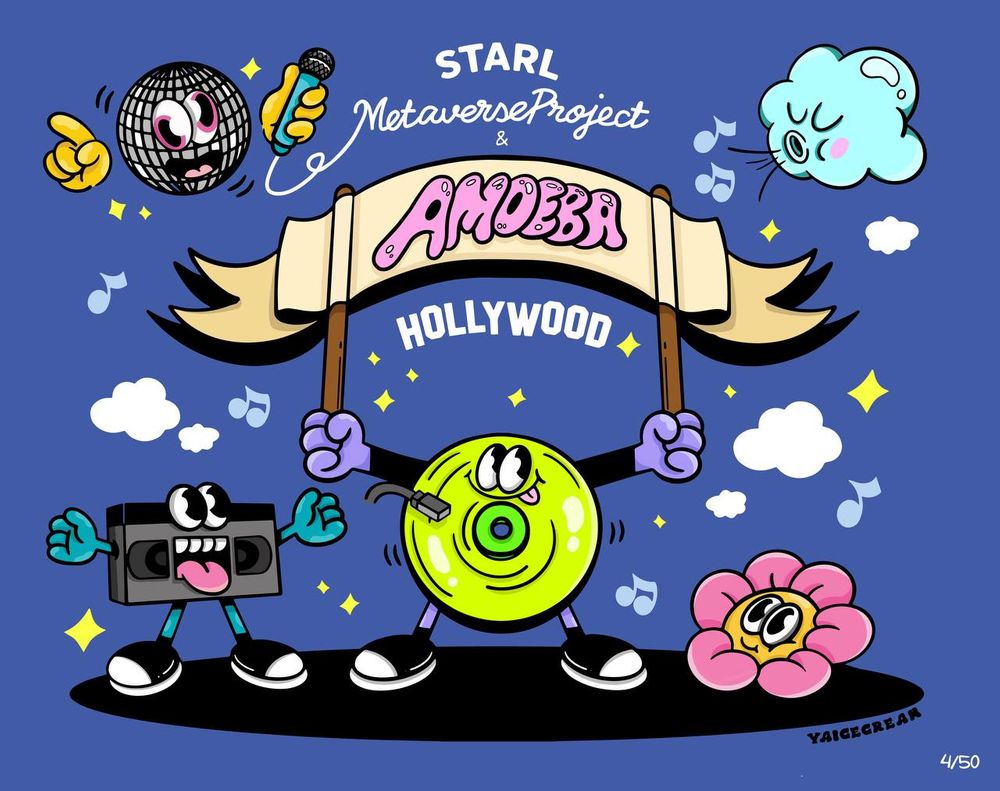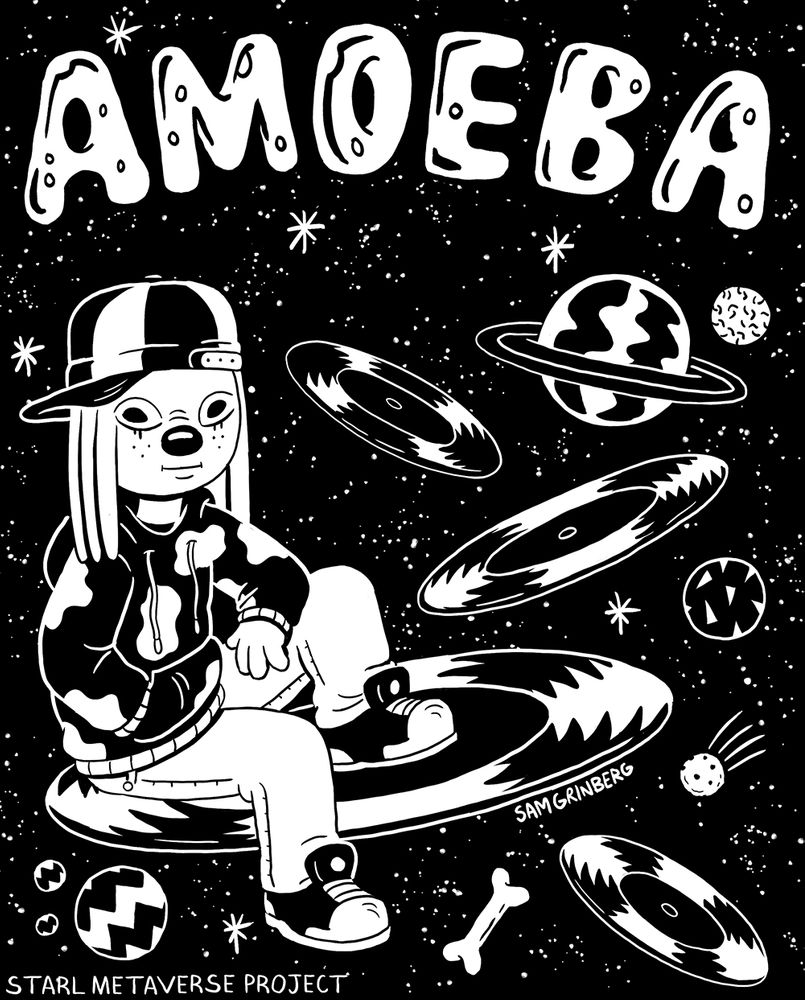 Another of our RSD favorites, Ice Cream Ian stopped by in the afternoon to hand out free ice cream thanks to Warner Records! A sweet treat to fuel the afternoon shoppers and a pick-me-up for our staff too!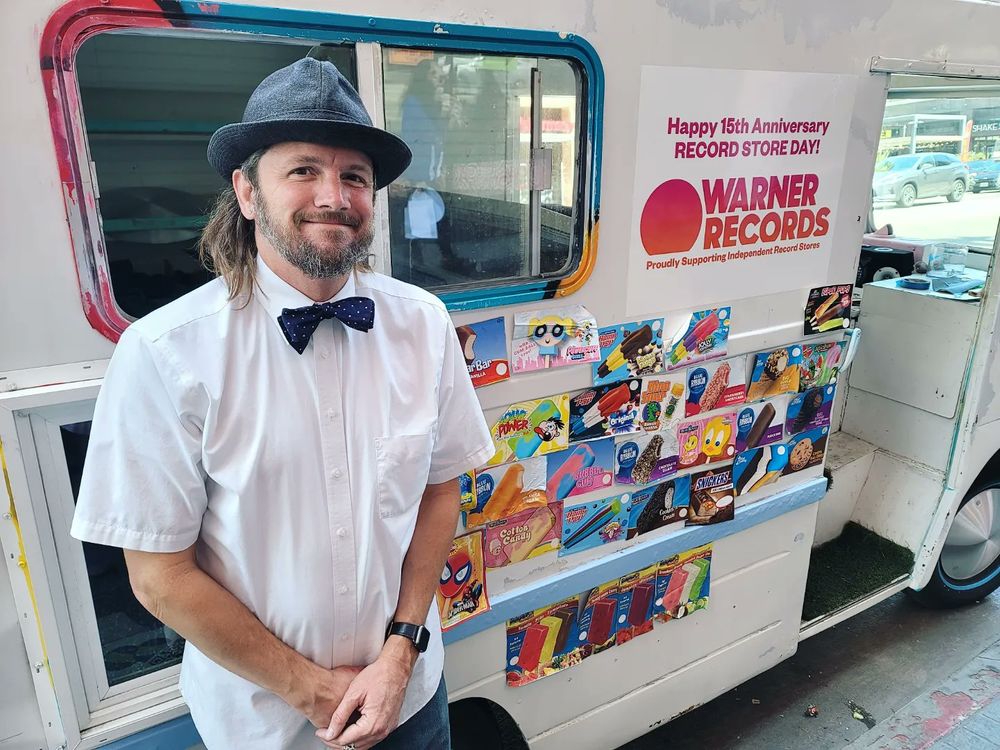 Last but certainly not least, we topped off the day with a special Record Store Day DJ set from Australian artist Hatchie! Hatchie and her bandmate Joe were spinning some great tunes while she chatted with fans and signed copies of their brand new album, Giving The World Away (out now via Secretly Canadian).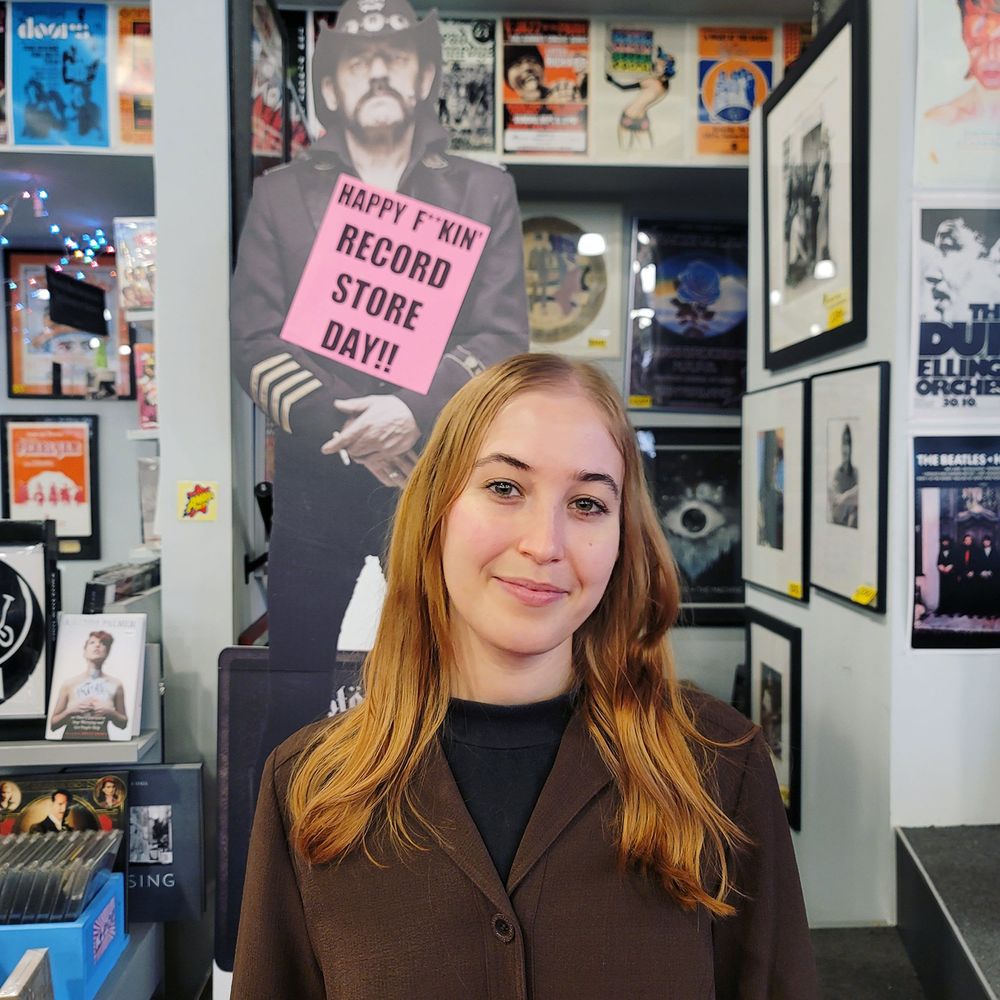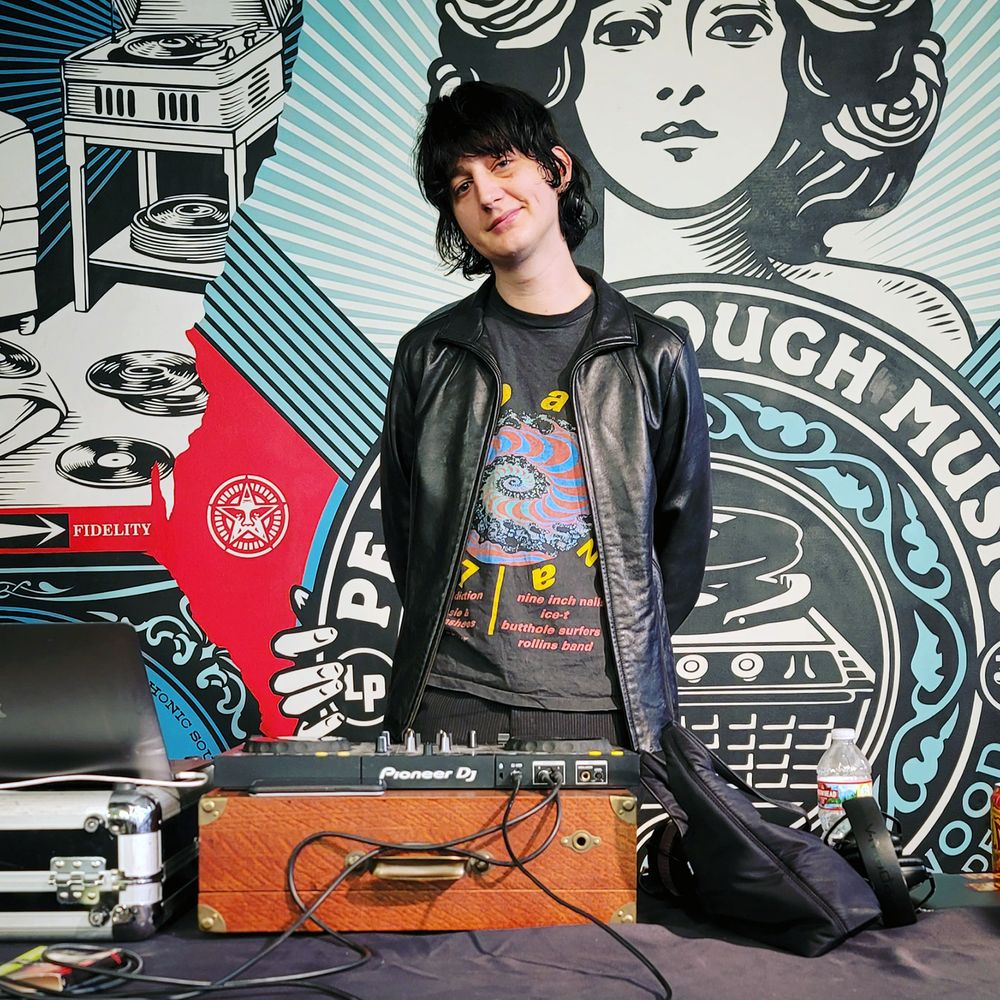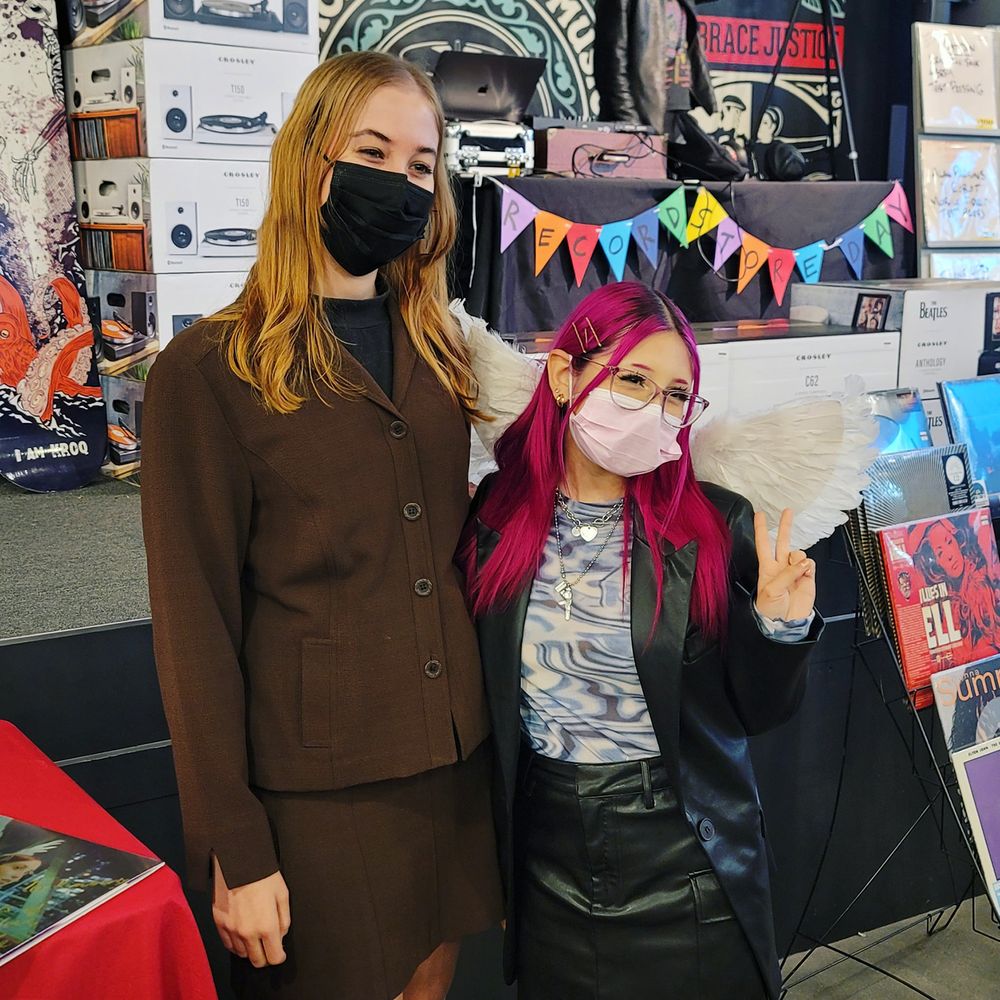 It was a tremendous day with so many happy, excited faces celebrating Record Store Day and the unique culture of record stores. If you've never been to Amoeba on RSD, watch this short video for a glimpse of the main floor in action. It's an awesome sight to behold!
Next up is a Record Store Day Drops date on Saturday, June 18 for those titles that were part of RSD but could not make it into stores on April 23rd. We'll see you then!