Brad's Top 50 Albums of 2021
Brad's Top 50 Albums of 2021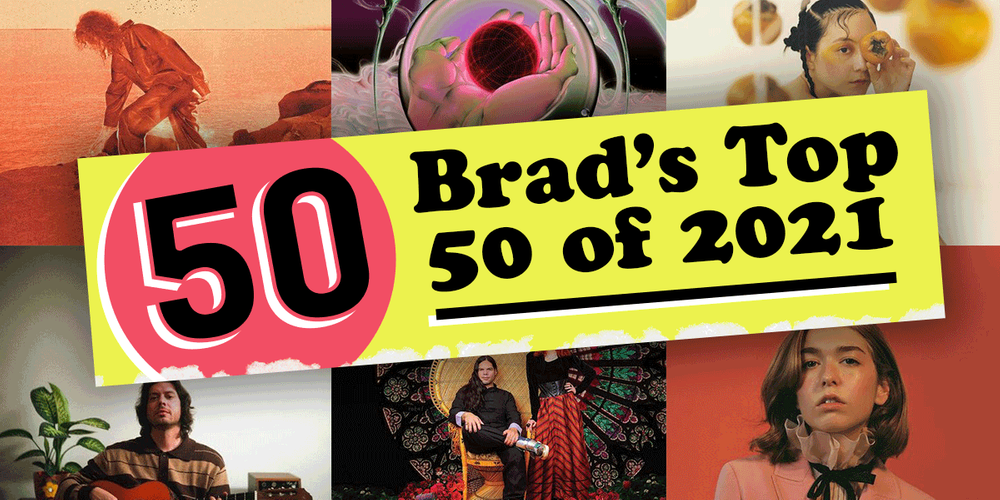 Our taste-making indie buyer at Amoeba Hollywood has put the finishing touches on his list Top 50 Albums of 2021 list, and it's awesome as ever. Read on to discover some new sounds or something already loved.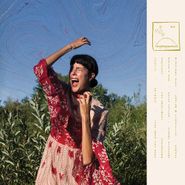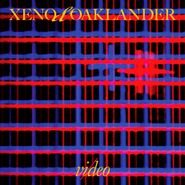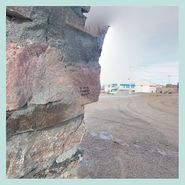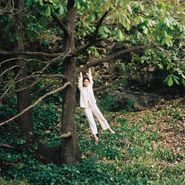 #50 Half Waif Mythopoetics (ANTI-)
Nandi Rose Plunkett gives us another dark and dramatic roller coaster of an album. Sort of like how we all felt this year. Beautiful emotional ballads matched with swirling electronics.
#49 Constant Smiles Paragons (Sacred Bones)
A great little album that reminds me of indie rock of years past. Like your favorite National album mixed up with some Mojave 3 era Neil Halstead. Perfect combination of dream pop and country-tinged indie rock.
#48 Xeno & Oaklander Vi/deo (Dais)
I have been a fan of this dreamy goth duo for over a decade now. A futuristic gloomy album full of that perfect synth mix of dreamy nostalgia.
#47 Catch Prichard I Still Miss Theresa Benoit (Lion Productions)
This album is like Anthony & the Johnsons or The Tindersticks playing in an old-timey bar in some old western movie. Dark and dramatic in that perfect way.
#46 Maple Glider To Enjoy Is The Only Thing (Pie Eater Records)
A great album of Australian dreamy alternative folk music. Tori Zietsch has a gorgeous voice that I was immediately drawn to.


#45 Remember Sports Like A Stone (Father/Daughter)
A super fun album that lands somewhere between female-fronted 90s alt-rock and pop-punk. I always need a couple of albums like this to balance me out every year.
#44 Crumb Ice Melt (Crumb Records)
A second excellent album from this ethereal psych band. They always seem effortlessly cool and laid back. An album that is very easy to fall in love with.
#43 Postcards After The Fire, Before The End (T3 Records)
An emotional and heartbreaking album from this Lebanese dream pop band. Like a therapeutic sound bath. Sometimes you don't realize how much you need it.
#42 Lala Lala I Want the Door To Open (Hardly Art)
Lillie West is a bit more dramatic and arty on her third album. Dreamy and ethereal but also full of energy bursting at the seams.
#41 Faye Webster I Know I'm Funny Haha (Secretly Canadian)
Alternative folk music endorsed by Barack Obama! What more do you need to know. Slide guitar and gorgeous vocals make for one great album.

#40 Spellling The Turning Wheel (Sacred Bones)
Less dark than her last album but still as fantastically weird and experimental. A magical album of weird and synthy pop.
#39 Loscil Clara (Kranky)
I have long been a fan of Scott Morgan and his ambient project Loscil. A beautiful journey full of meditative soundscapes.
#38 Dummy Mandatory Enjoyment (Trouble In Mind)
A psychedelic avant-garde indie rock album for fans of Stereolab. An album that put a smile on my face every time I revisited it.
#37 Fine Place This New Heaven (Night School)
Dreamy synthy jams from Frankie Rose. I have always been a fan of hers and of course loved her tribute to Seventeen Seconds by the Cure. Dark, eerie and futuristic.
#36 Helado Negro Far In (4AD)
Folky electronic dream pop. This album is smooth and dreamy like a soft rock 70s album. For fans of Jose Gonzalez.

#35 Dinner Dream Work (Captured Tracks)
Dream Work is the perfect name for this dark and dreamy album. This album feels like a late-night cozy dream that you don't want to wake up from.
#34 Homeshake Under The Weather (Sinderlyn)
An album that really captures the feelings of isolation in these times we are living in. An atmospheric album to get under the covers to. A synthy slow burn of an album that will get under your skin.
#33 Dean Blunt BLACK METAL 2 (Rough Trade)
I can't believe how long I had to wait between this and Black Metal from 2014. But it was worth the wait. Dramatic and weird like a spoken word Nick Cave album.
#32 Lionlimb Spiral Groove (Bayonet Records)
Third album by indie songwriter Stewart Bronaugh from Angel Olsen's band. A fantastic heartfelt album for fans of Conor Oberst and Bright Eyes.
#31 The Umbrellas The Umbrellas (Slumberland)
San Francisco jangle-pop always knows the way to my heart. I can never get enough of these records and am always so happy bands like this still exist. It really feels like it is from a different era and that the 2000's and 2010's never happened.

#30 Shannon & The Clams Year of the Spider (Easy Eye Sound)
I am still in love with that Shannon Shaw solo album from a couple of years ago. Here we have another great album from the Clams. A super fun garage rock album that sounds like a weird girl group album from another era.
#29 White Flowers Day By Day (Tough Love)
A fantastic dream pop album for fans of Beach House & Cocteau Twins. Breathy and atmospheric and easy to fall in love with.
#28 The Weather Station Ignorance (Fat Possum)
Like a dreamy version of your favorite Fleetwood Mac 70s album. A very catchy and addictive brilliant album.
#27 HTRK Rhinestones (N&J Blueberries)
I always look forward to losing myself in a new album by HTRK. This album might be slightly more accessible but still has a haunting darkness intertwined throughout.
#26 Lucy Dacus Home Video (Matador)
An intimate and lovely album from one-third of the supergroup boygenius. Her third album gives us some more catchy and memorable indie-folk.

#25 Black Marble Fast Idol (Sacred Bones)
Chris Stewart gives us another synth pop masterpiece. He always creates a beautiful recreation of a long gone era in music. A spooky fun dance record to keep me happy.
#24 Anika Change (Sacred Bones)
A unique and weird album full of cool and sexy spoken word style songs. The stakes are high and dramatic with this one but it is a fun journey to go on.
#23 Molly Burch Romantic Images (Captured Tracks)
A perfect and fun album for fans of Kylie Minogue and dance pop. Imagine a more ethereal version of Kylie and you get close to the joy of this album.
#22 Julien Baker Little Oblivions (Matador)
Julien Baker has created some of my favorite alt-folk albums of the last couple of years. She always creates some really beautifully raw and heartbreaking songs. I always love her voice.
#21 Hand Habits Fun House (Saddle Creek)
A great album that feels so familiar and comforting. Like a long lost friend welcoming you back into their arms. An emotional country album for our modern era.

#20 Circuit des Yeux io (Matador)
I fell in love with this one right away. Like a goth country album that you just can't quit. The perfect amount of darkness and weirdness all wrapped up in a warm little blanket.
#19 Art d'Ecco In Standard Definition (Paper Bag)
A perfect combination of goth and glam creates a super fun album. At times this sounds like a long-lost Queen album in the best way possible.
#18 Claire George The Land Beyond the Light (Cascine)
Claire George has created a super fun dance record that would make Robyn proud. Catchy emotional pop songs enrobed in dreamy synth anthems.
#17 Midwife Luminol (Flenser)
A gorgeously dark and intense album featuring an unexpected cover of "Gone Away" by The Offspring. For fans of Grouper and doom metal.
#16 Riki Gold (Dais)
An excellent second album of perfect new romantic synth-pop. This album sounds like it is straight out of a late 80s sexy thriller film. Like the band playing in a club scene while someone is getting murdered.
#15 Dry Cleaning New Long Leg (4AD)
This album is as if a British post-punk band is just reading off a list of random thoughts sewn together in a meaningless way. But it somehow works and ends up being one of the most interesting releases of the year.
#14 Slow Crush Hush (Quiet Panic)
You either love shoegaze or you don't. But I just love when it is done right. This album brings me right back to the early 90s and lets me linger there for as long as I want. Gorgeous swooning ballads amongst feedback and looping guitars is where I always want to be.
#13 Roosevelt Polydans (City Slang)
I am always in a desperate search for some fun music to escape into every year. This is one of those albums for sure. Roosevelt never let me down and has given us another super fun dance anthem-filled pop record.
#12 Nuovo Testamento New Earth (Avant! Records)
Like a long-lost late 80s goth album produced by a genius of the freestyle era. A super addictive album that I kept going back to this year. For fans of Clan of Xymox and Samantha Fox.
#11 Bobby Gillespie & Jehnny Beth Utopian Ashes (Third Man)
Bobby Gillespie from Primal Scream and Jehnny Beth from Savages. Yes, please. They have managed to create their own sort of dramatic rock opera and it works on every level. A fantastic album that only got better the more I listened to it. Sometimes people just come together perfectly and create musical magic.
#10 Squirrel Flower Planet (I) (Poly Vinyl)
An achingly beautiful second album from Boston-based Squirrel Flower. Intense in its fragility this album is the perfect accompaniment to these uncertain times. Good music is always there for us but albums like this are not always easy to find.
#9 Marinero Hella Love (Hardly Art)
A gorgeous journey through Latin-tinged 70s soft rock. Jess Sylvester is like many of us who have escaped to Los Angeles from San Francisco. He has created a fantastic musical journey through the last couple of decades and really transports you to a different time and place. Oh to be back in San Francisco in a bygone era.
#8 Lucid Express Lucid Express (Kanine)
A seriously beautiful album of blissful shoegaze from Hong Kong. They just don't make albums like this anymore so it is always a pleasure to find them. I can't stop listening to this one and it will stay with me for a very long time.
#7 Sweet Trip A Tiny House, In Secret Speeches, Polar Equals (Darla)
This album did take a minute or two to grow on me. The band has also been around a while but has only now just made it into my world. And now I am hooked. It is a unique mash-up of weird electronica and shoegaze. Reminding me at times of the best of the bands like Pale Saints and Chapterhouse.
#6 The Reds, Pinks & Purples Uncommon Weather (Slumberland)
Glenn Donaldson has managed to create one of my favorite albums of the year. San Francisco will always be special to me so I love when I find an album that captures the essence of the city. An enchanting jangle pop masterpiece of a record. The kind of record that only comes around once in a long while. Slumberland rarely disappoints me.

#5 Japanese Breakfast Jubilee (Dead Oceans)
A perfect third indie-pop record from Japanese Breakfast. Earnest and hopeful and full of good feeling anthems. Michelle Zauner really does create the perfect combination of all my favorite genres from twee to dream pop.
#4 Ducks Ltd. Modern Fiction (Carpark)
Another perfect album of jangle pop anthems. This time from Toronto. The band manages to be so familiar and comforting in a time where I could always use a band like this. Reminiscent of my favorite indie British bands of the 80s and 90s. An album that feels optimistic and hopeful of better times to come.
#3 Magdalena Bay Mercurial World (Luminelle Recordings)
This record is almost too much fun. Sugary-sweet synth-pop perfection. It sometimes sounds like a Kylie Minogue record. Sometimes it sounds like a Giorgio Moroder-produced dance record. A record that should take over the world. It is that good.
#2 Snail Mail Valentine (Matador)
It has been a couple of years since Snail Mail gave us the excellent album Lush. So I had been anxiously anticipating this one. We have all been through so much the last couple of years so it feels good to come out on the other side and get a great new Snail Mail record. Achingly beautiful love songs can be healing both for the artist and the listener. Another indie rock masterpiece.
#1 Men I Trust Untourable Album (Return To Analog)
Another super smooth record from Quebec's Men I Trust. Dreamy vocals and effortlessly cool soundscapes help to create my favorite album of the year. This album is almost too mellow at times but walks the line perfectly. This is an album that can grow on you and will age well with time. Reminds me of downtempo records of the late 90s and early 00s. Perfect music to escape into.