Join Amoeba at the Making Memories Festival in Los Angeles November 14
Making Memories Festival in LA 11/14
The inaugural Making Memories Festival: A Celebration of LA Food & Music is Sunday November 14th at LA State Historic Park. This all-day/all-ages festival celebrates Alzheimer's LA's 40 years of service to the community with incredible local food vendors and musical artists that truly represent the diversity of LA culture, including performances by Ozomatli, Egyptian Lover, Amoeba's own DJ Monalisa and more! Tickets are available starting at $25 and can be purchased online here.
Like many of you, our friends and family are among the 250,000+ people living with Alzheimer's in Los Angeles. We have seen firsthand how Alzheimer's doesn't stop when there's a pandemic and how critical services like those offered by the amazing folks at Alzheimer's Los Angeles are during this time of crisis. We are proud to once again partner with Alzheimer's LA and help support their very first Making Memories Festival on November 14th!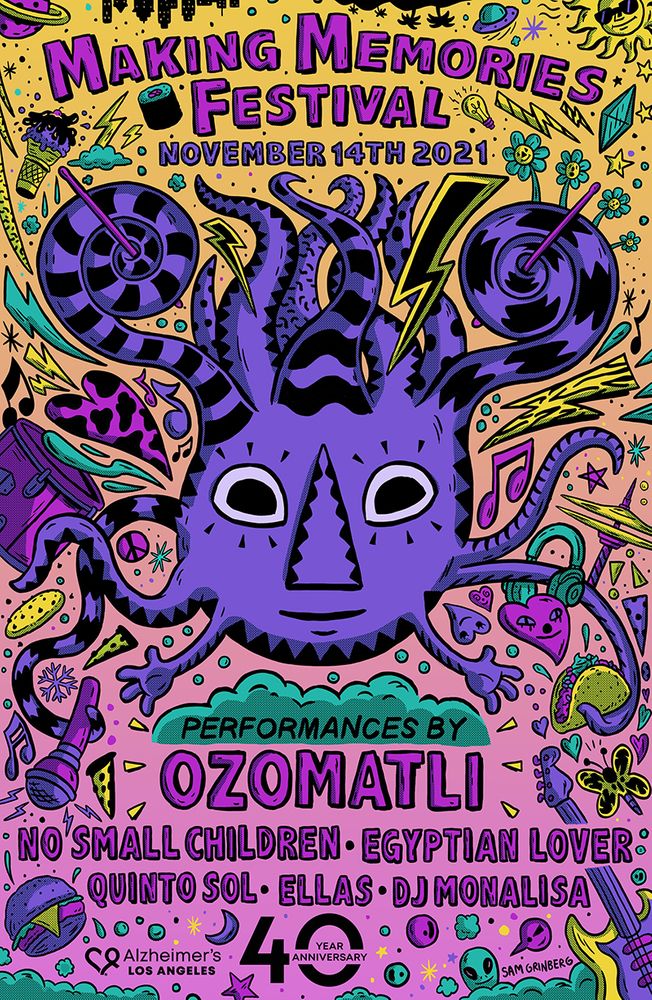 Be sure to stop by the Amoeba booth and spin the prize wheel! We'll have t-shirts, tote bags & other goodies available for sale, including a special limited edition Making Memories Festival poster designed by LA artist Sam Grinberg! The poster will be available for $15 and all proceeds go directly to Alzheimer's Los Angeles.
We're also very excited to host a signing with headliners Ozomatli at our booth at 2:45pm! Ozomatli will be meeting fans and signing their latest CD Non-Stop: Mexico to Jamaica and the Making Memories Festival poster. To attend the signing, purchase the CD or poster at the Amoeba booth.
Join us for a fun day under the sun chock full of delicious food, fantastic live music, booths, vendors & lots more at LA State Historic Park. Not only that, your ticket directly supports Alzheimer's Los Angeles and helps them continue their very important work in the community.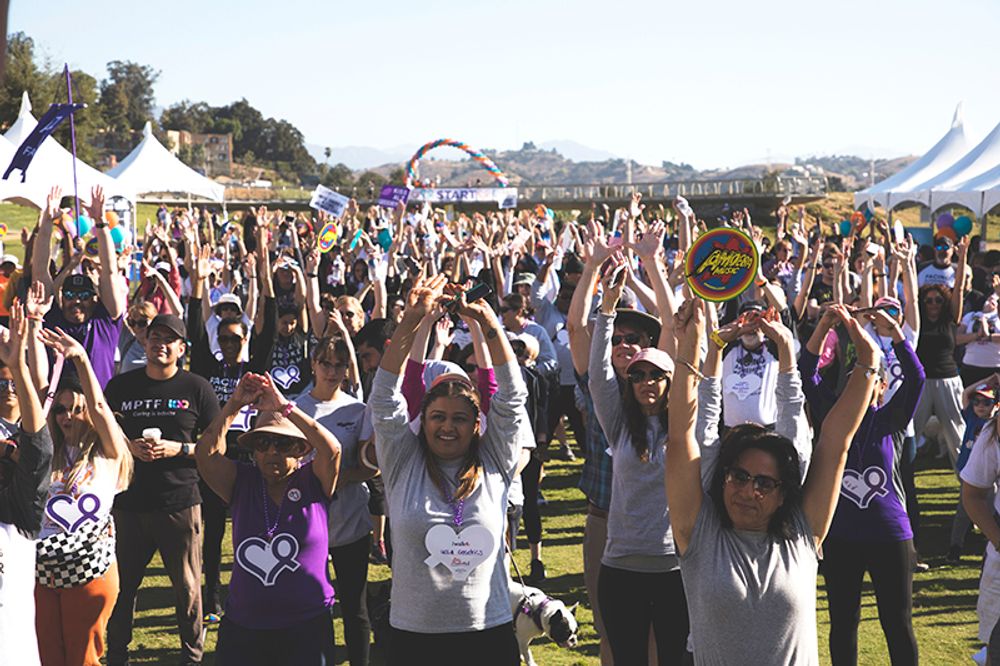 ---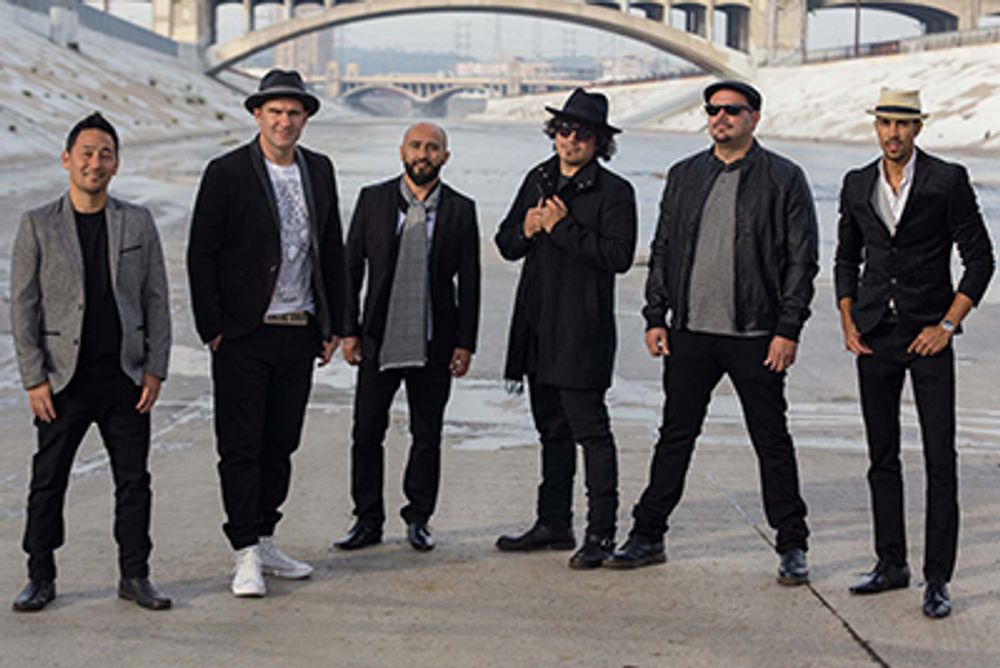 Ozomatli's music is as multifaceted as its members and influences. Meeting as young political activists and musicians, the original band formed in Los Angeles in 1995 to play a notorious urban-Latino-and-beyond collision of hip hop and salsa, dancehall and cumbia, samba and funk, merengue and comparsa, East LA R&B and New Orleans second line, Jamaican ragga and Indian raga.
Over the course of Ozomatli's 25 year career, the group has sold hundreds of thousands of albums, consistently sold out concerts around the world, and performed on high profile TV shows like The Today Show, Jimmy Kimmel Live, The Tonight Show with Jay Leno, and Austin City Limits.
---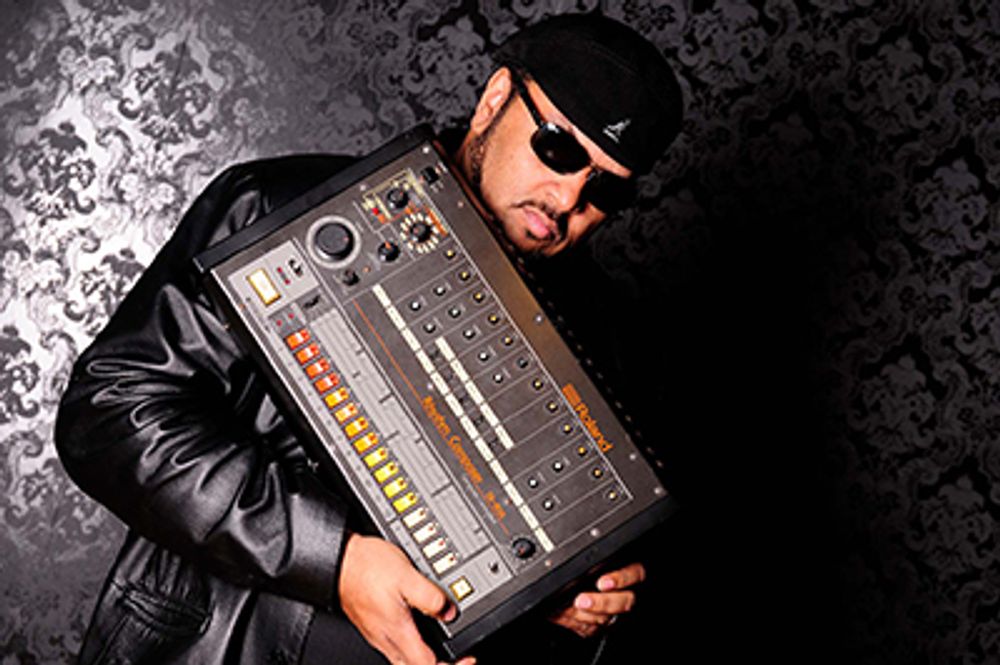 The Egyptian Lover has been bringing you that sound you have enjoyed for over 35 years. Some call it Electro, some call it Hip Hop, some call it Old School, some call it Rap, but he calls it "Dance Music." Egyptian Lover makes music to make you dance.
Egyptian Lover started out as a DJ in 1978-79 and became the headlining DJ for Uncle Jam's Army in 1982. He has been in the music business all of his life, getting his style from Kraftwerk and enjoying the Roland TR-808 drum machine, programming it like a mad man. "I have been all over the U.S. and thanks to all my fans all over the globe, I am still doing shows and keeping the party HOT!!! I love my job. Thank you!"
---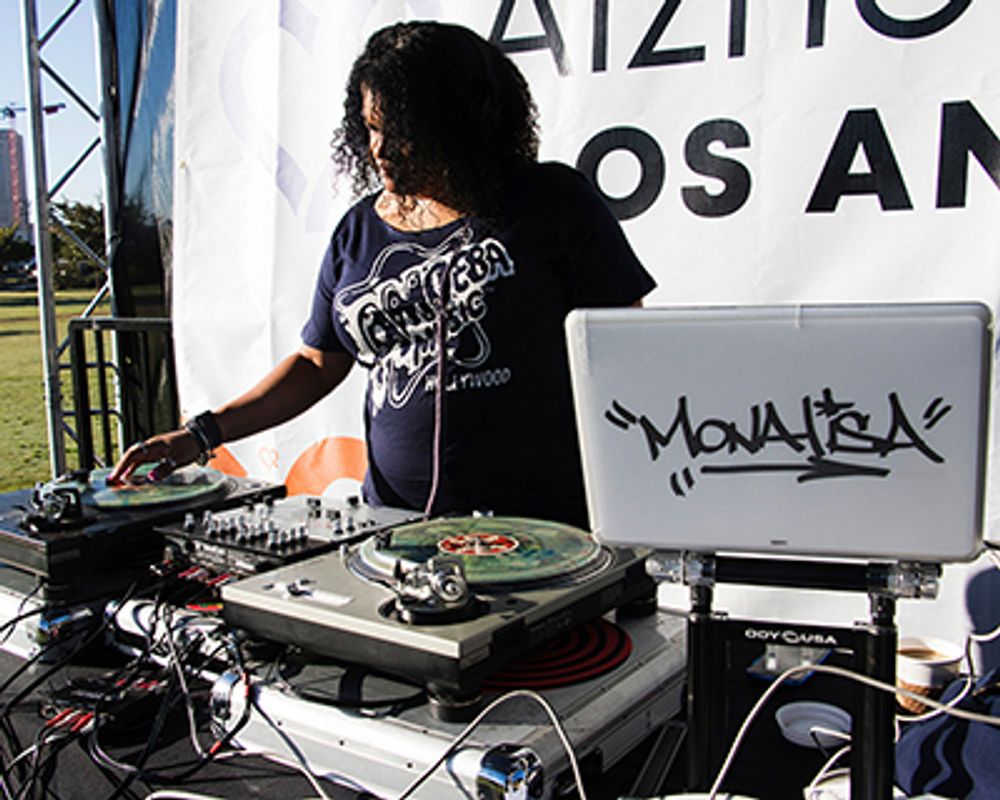 Monalisa Murray has been associated with quality music and events in Los Angeles and across the country for over 20 years. She supported various DJs, artists and musicians as both a music promoter and a fan before taking her love of music to the turntables 13 years ago. Her music format is described as "anything with a groove," ranging from soul, funk and hip hop to rock, pop, jazz-funk & world music but also includes less familiar and undiscovered gems & jams of all genres.
Monalisa has a monthly show on Dublab called Paths Of Rhythm, where she explores various styles of music. She is a member of KPL All-Stars, Ladies Of Sound and Prism DJs, and is currently a rotating resident DJ at LA's Motown On Mondays.
---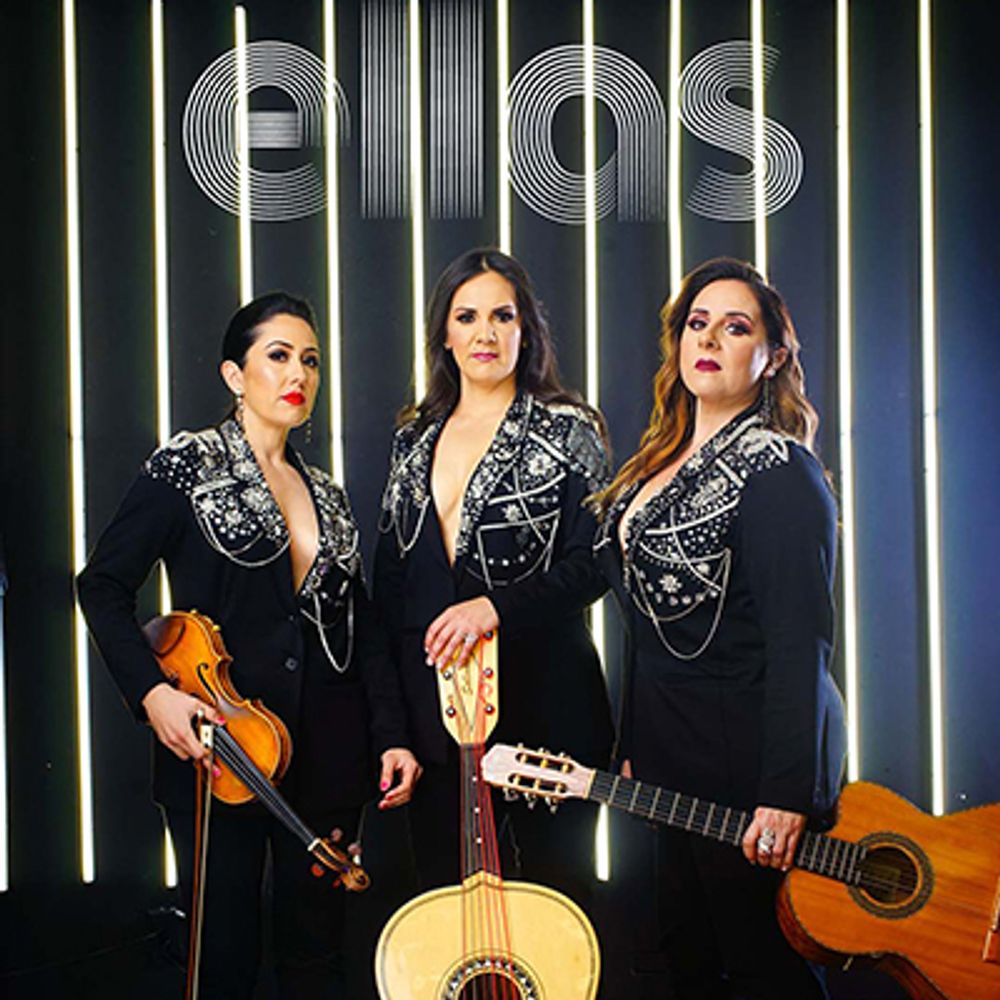 Ellas are a triple threat from Los Angeles that has been dazzling audiences around the world with their unique blend of mariachi and modern music. Simply with a guitar, guitarron, violin and their angelic harmonies, Ellas reached #7 on the iTunes Latin charts for their debut album "Primerafila."
The young trio is composed of Suemy Gonzalez (violin and vocals), a graduate of USC's prestigious Thornton School of Music, Nelly Cortez (guitarron and vocals), a fourth-generation mariachi musician and recreational pilot, and Melinda Salcido (guitar and vocals), who has toured with the likes of Joan Sebastian and recorded with Marco Antonio Solis.
The mixture of their own musical upbringing along with some of their favorite musical genres such as gypsy jazz, pop and country inspires audiences, leaving them wanting more.
---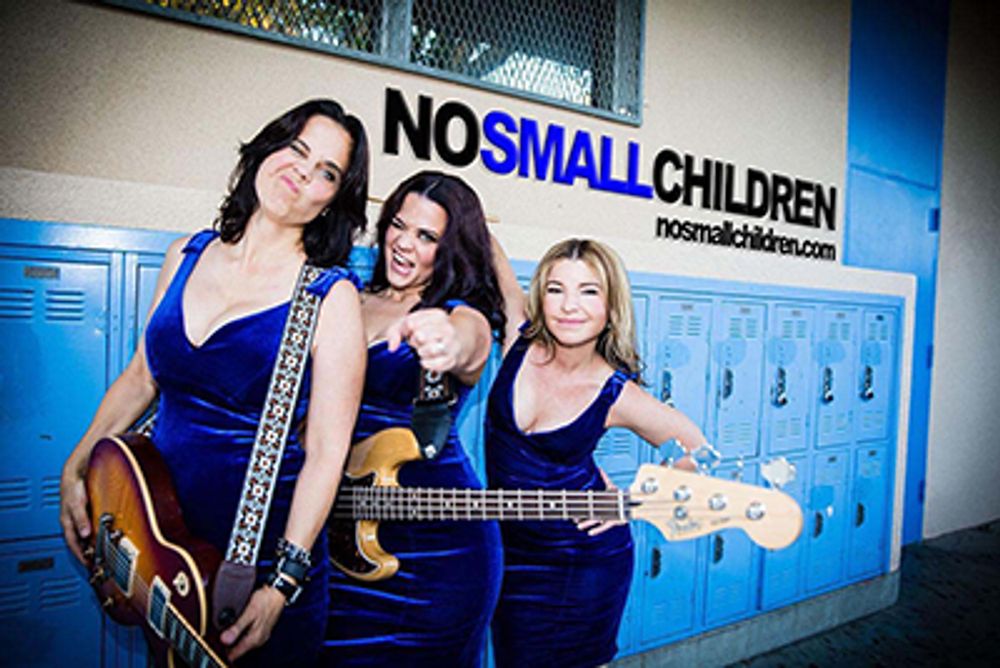 No Small Children is an all-girl band, or as they call themselves, a band. They were born on the playground in the spring of 2012. Elementary schoolteachers by day, guitarist and singer Lisa Pimentel and drummer Nicola Berlinsky decided to start the band while covering recess duty. In October 2013, bass player and singer Joanie Pimentel moved to Los Angeles to join the group. With all three teaching at the same school, lunch breaks became band meetings, after-school times became rehearsals and holidays were reserved for touring. Over the years, No Small Children has released four albums, eleven singles, and countless music videos. They have placements and appearances in film, TV, and radio including; Ghostbusters, A Simple Favor, NPR, Santa Clarita Diet and many more.
---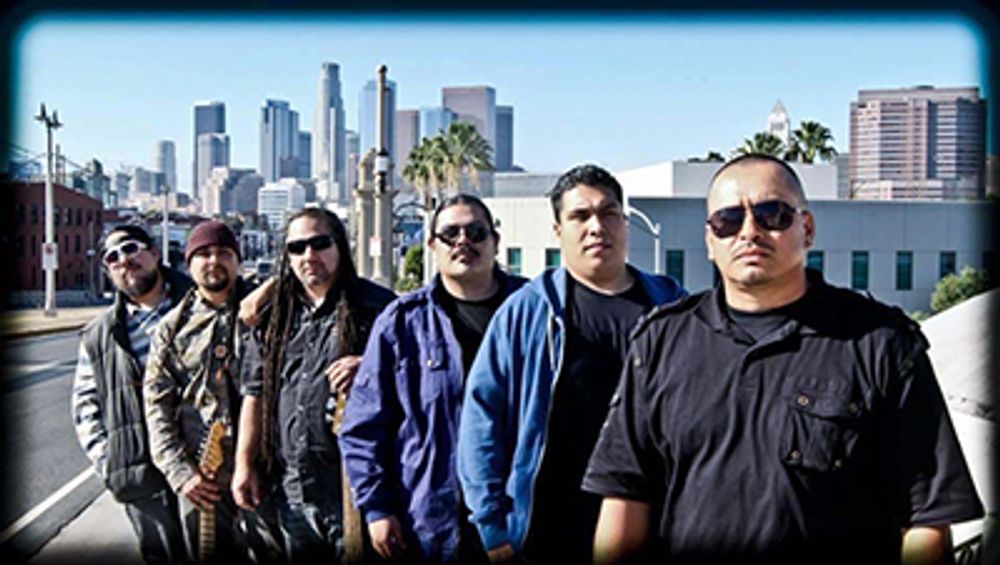 Music can be contagious, inspiring, and poignant. Quinto Sol (QS), or Fifth Sun, caries that type of emotion and sound - deeply rooted in community and roots music - from the Americas, to the Caribbean and Africa. Having emerged from the artist/activist community of East Los Angeles in 1994, Quinto Sol is roots-reggae at its core woven seamlessly with Latin rhythms like Cumbia, rumba, and son. Quinto Sol is a collective of musicians, inspired to use music as a tool for awareness of socio-political and economic issues facing their community. They do this by translating their own urban realities in every day life and the struggles of indigenous communities in the world, through conscious lyrics and powerful live performances.