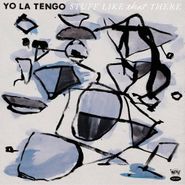 $13.98
Currently Unavailable
Artist:
Yo La Tengo
Genre:
Rock
Release Date:
08/28/2015
Label:
Matador
Catalog Number:
OLE-1079-2
Recording:
Studio
Length:
Format:
CD


NOW OPEN!
Visit our new Berkeley
Cannabis Dispensary
located next door!
Stuff Like That There (CD)
Yo La Tengo
Currently Unavailable
$13.98
SHIPS FREE
in U.S.
Amoeba Review
Stuff Like That There is a victory lap for these beloved indie rockers, who are celebrating 30 years as a band. This album of covers and reworkings of older Yo La Tengo songs, plus a couple of new originals, cast a bewitching spell.
Overall Rating
0 Submissions