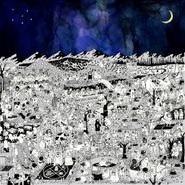 $16.98
Currently Unavailable
Artist:
Father John Misty
Genre:
Rock
Release Date:
04/07/2017
Label:
Catalog Number:
SP1200
Recording:
Studio
Length:
Format:
CD


NOW OPEN!
Visit our new Berkeley
Cannabis Dispensary
located next door!
Pure Comedy (CD)
Father John Misty
Currently Unavailable
$16.98
SHIPS FREE
in U.S.
Amoeba Review
On Pure Comedy, we find the troubadour musing about his life, society, and pop culture over downbeat folk rock melodies. The title track is insightful, intense, and hard-to-forget. All in all, Father John Misty provides the perfectly melancholy, dryly funny, and surprisingly moving soundtrack to our times.
Overall Rating
0 Submissions