Amoeba Hollywood's Record Store Day 2023 Was a Massive Success
RSD 2023 Wrap-Up
Record Store Day is always one of our busiest and most exciting days of the year and the 16th annual RSD was no exception! Fans began lining up outside Amoeba Hollywood the night before April 22nd, eager to get their hands on special releases, including Taylor Swift's folklore: the long pond studio sessions LP, You 10" by Larry Lovestein & The Velvet Revival (aka Mac Miller), dodie's Hot Mess EP, The 1975's Live With The BBC Philharmonic Orchestra, Laufey's Valentine heart-shaped 12", and Sonnyjim & The Purist's Barz Simpson feat. MF DOOM & Jay Electronica 7".
Missed the RSD exclusives you wanted? You can shop remaining titles online here.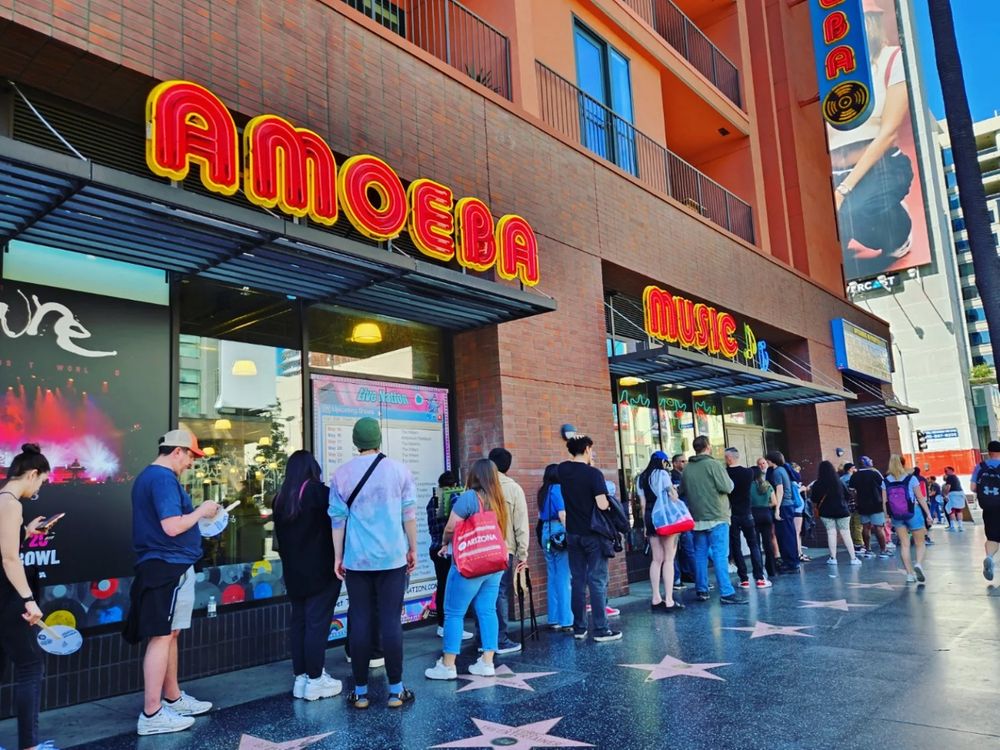 The morning line for RSD releases extended down Hollywood Blvd, past the Fonda Theatre. and turned onto Gower! Check out this short video of the massive line before we opened.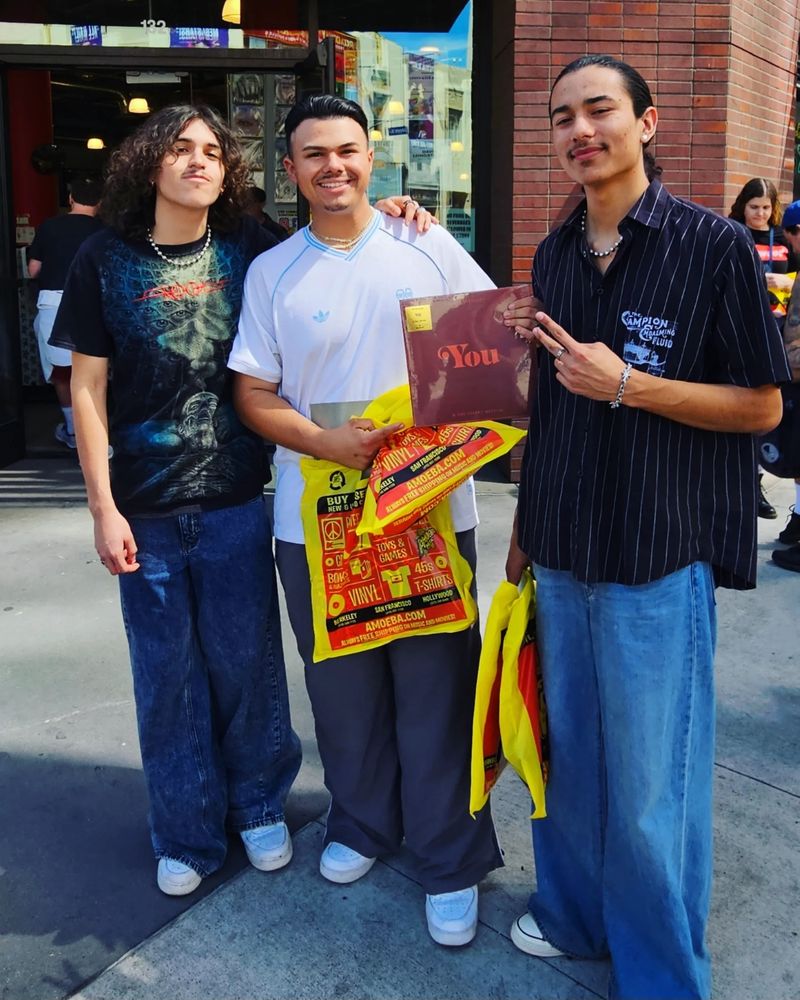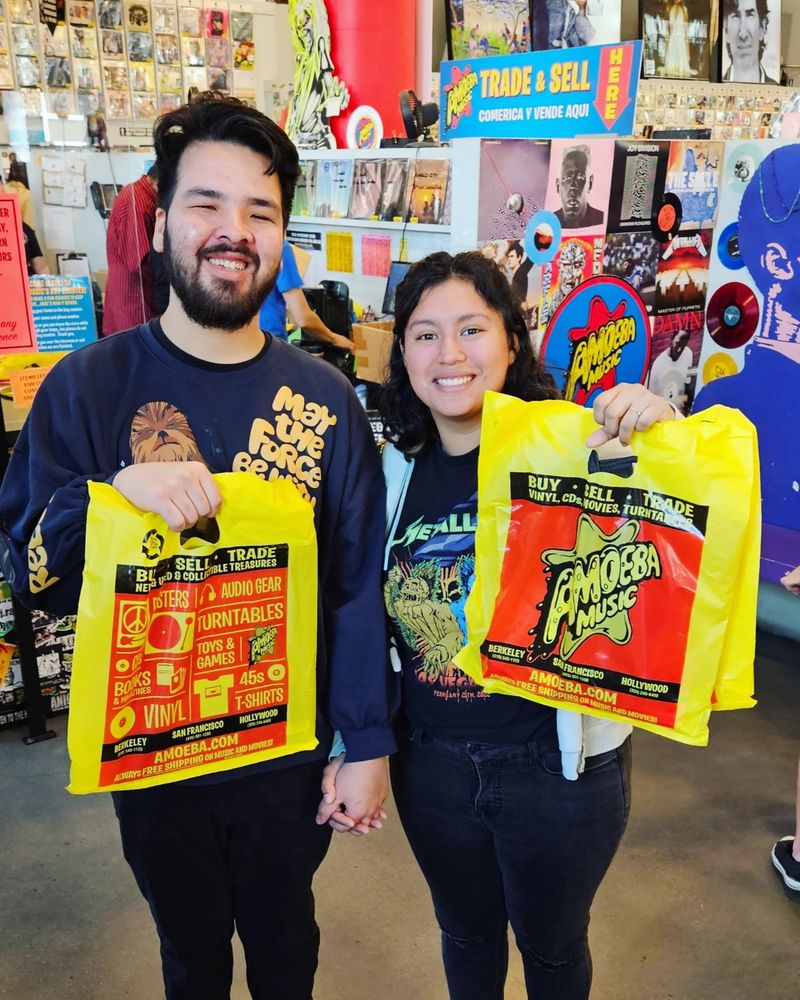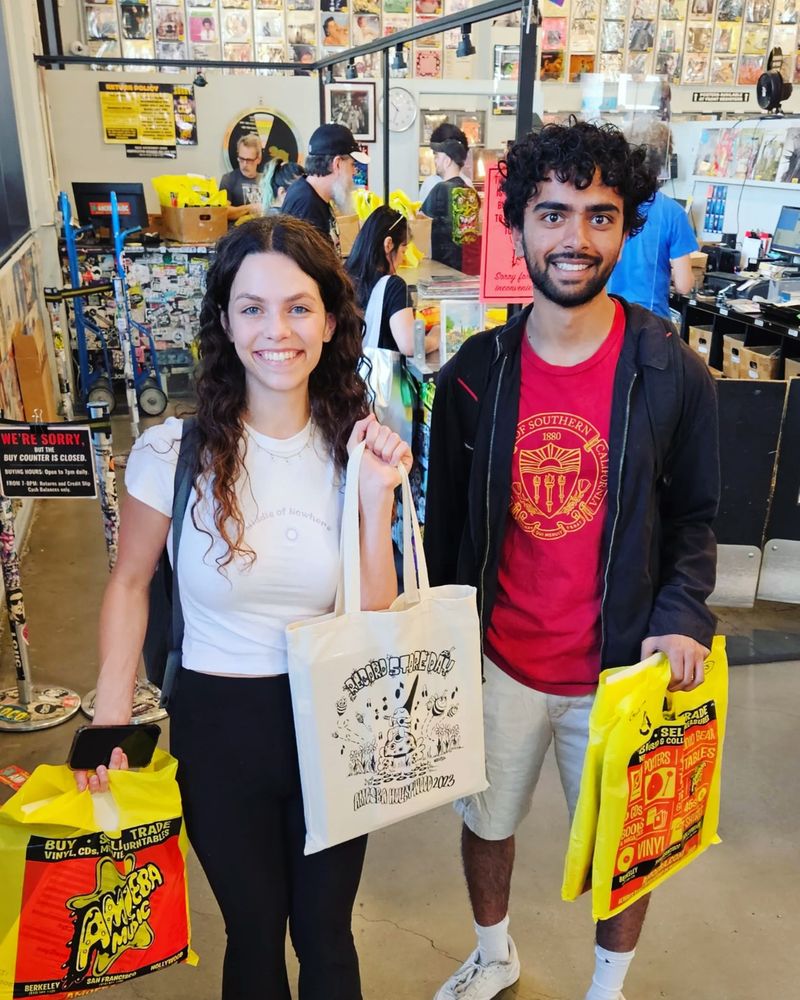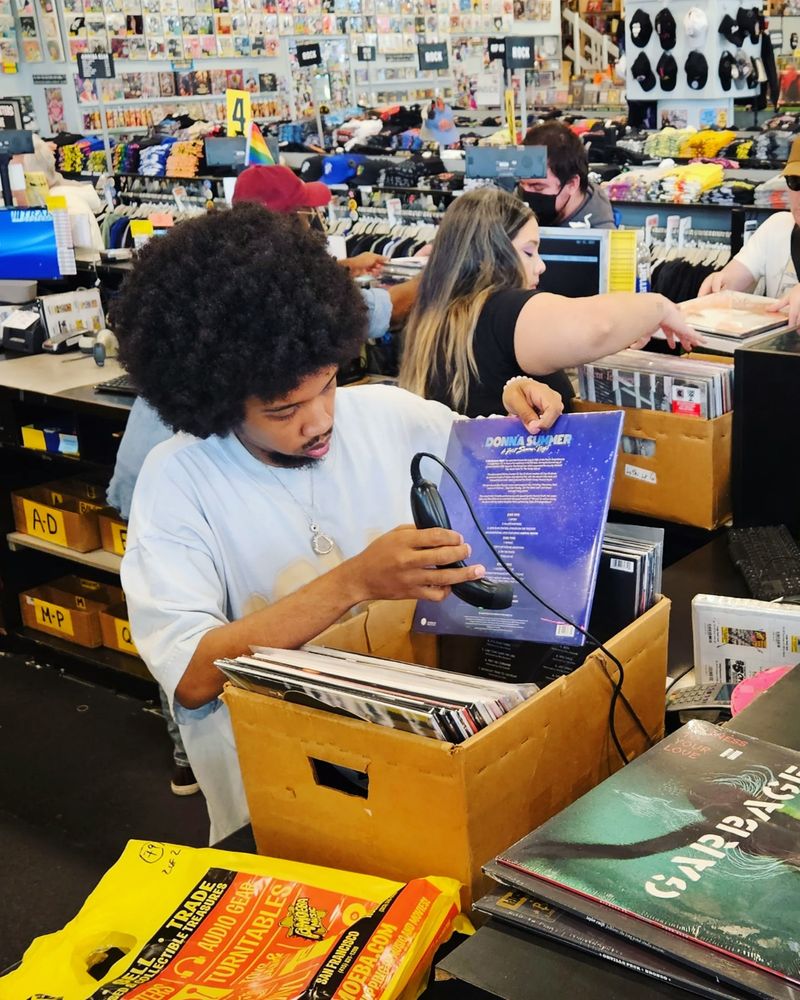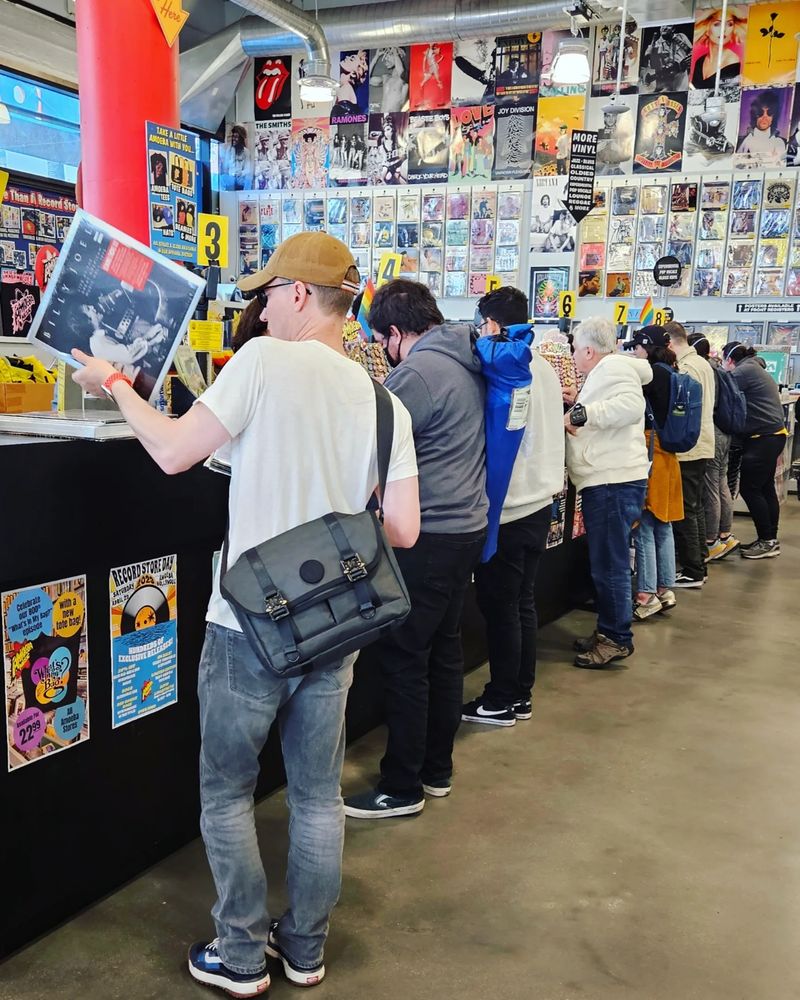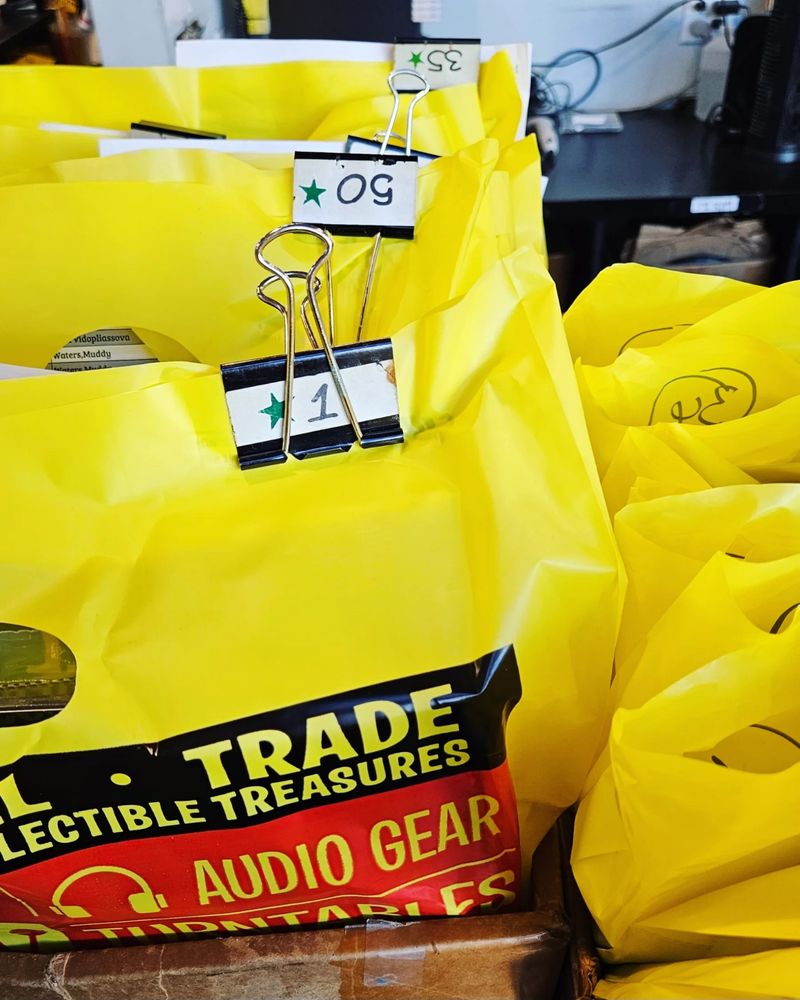 We also gave away gift bags to the first few hundred customers who picked up RSD releases, including some awesome swag from the music-loving folks at Audio-Technica, Edifier, Pioneer DJ, Selektor, Retrospekt, Skullcandy, WaxRax & more.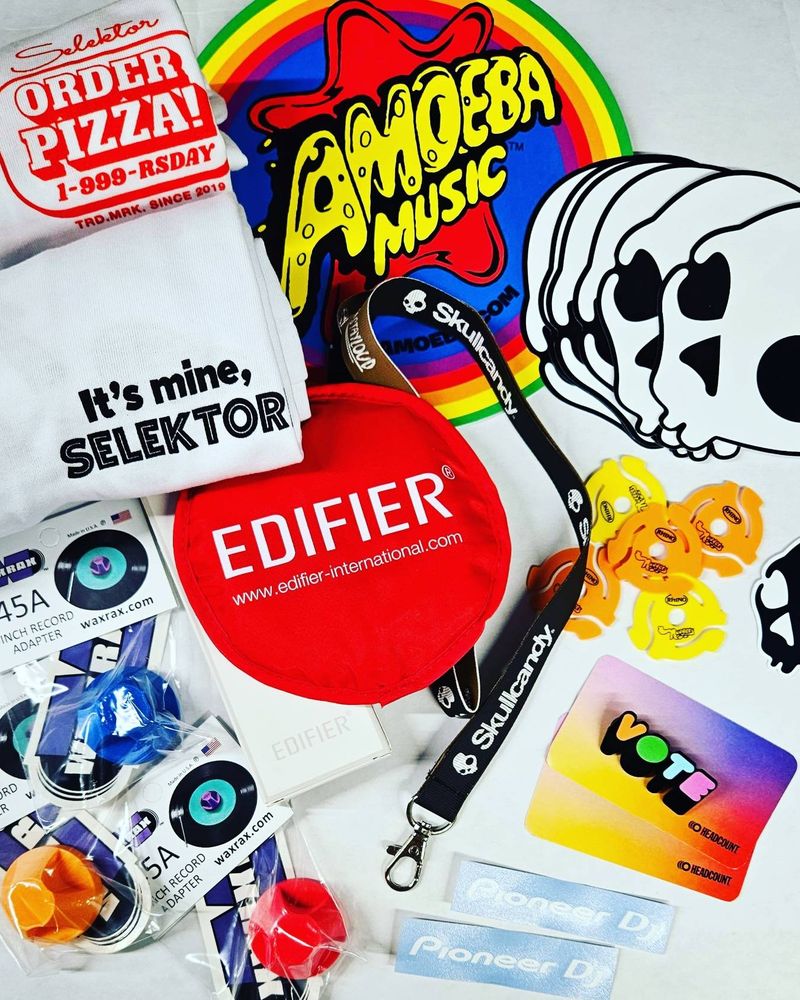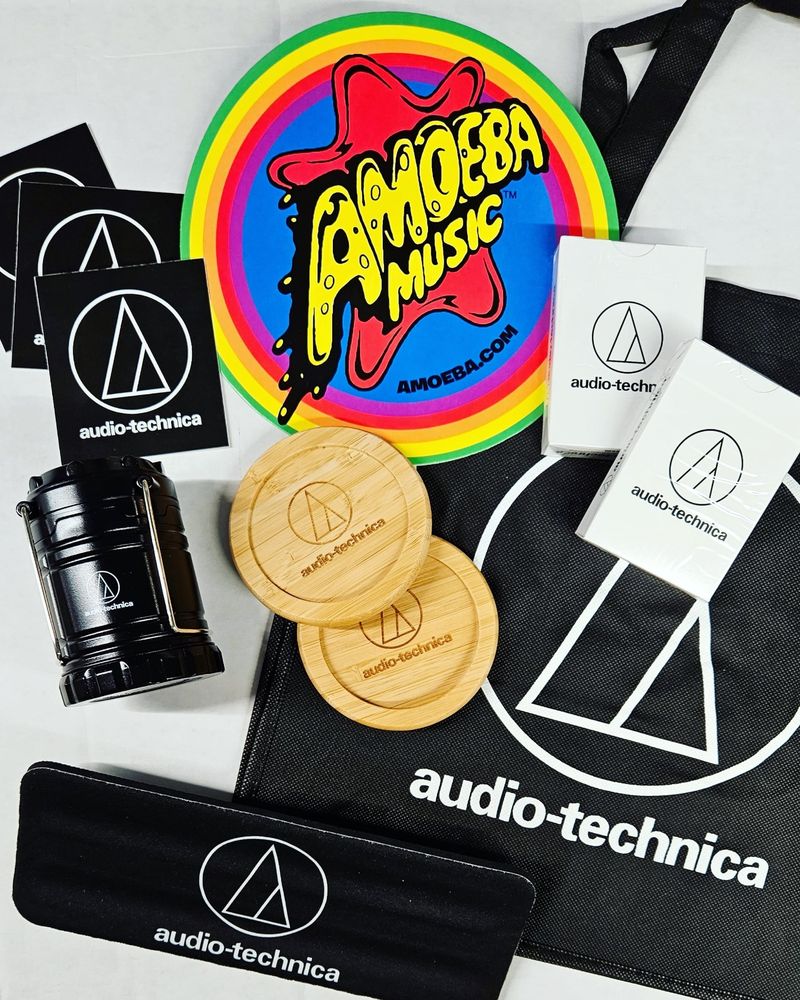 Another annual tradition is our limited edition Record Store Day t-shirts and tote bags. This year featured two designs by local artist Wayne Medina and Amoeba's own Javier Johnston-Marquez thanks to the generous support of our partners at ANTI-/ Epitaph Records. The proceeds from this year's RSD t-shirts and tote bags benefitted Rainforest Action Network in honor of Earth Day, which was also April 22nd.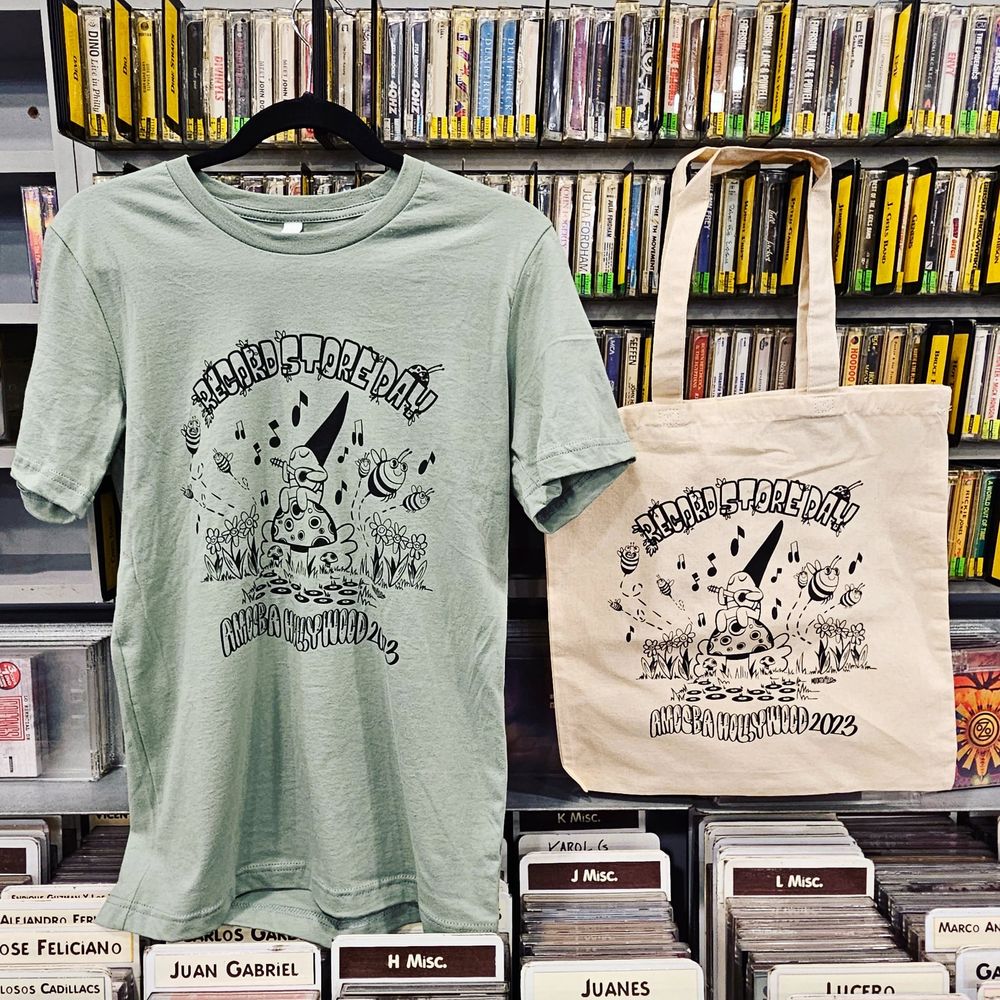 In addition to the limited edition RSD titles, another big draw for the day was digging through the 1000+ freshly priced prime used vinyl LPs we saved just for Record Store Day! If that wasn't enough, customers also scored great deals on books, headphones, select turntables, and used DVD & Blu-ray. It was a fun shopping experience all around and there were lots of goodies to be found in every nook and cranny of the store!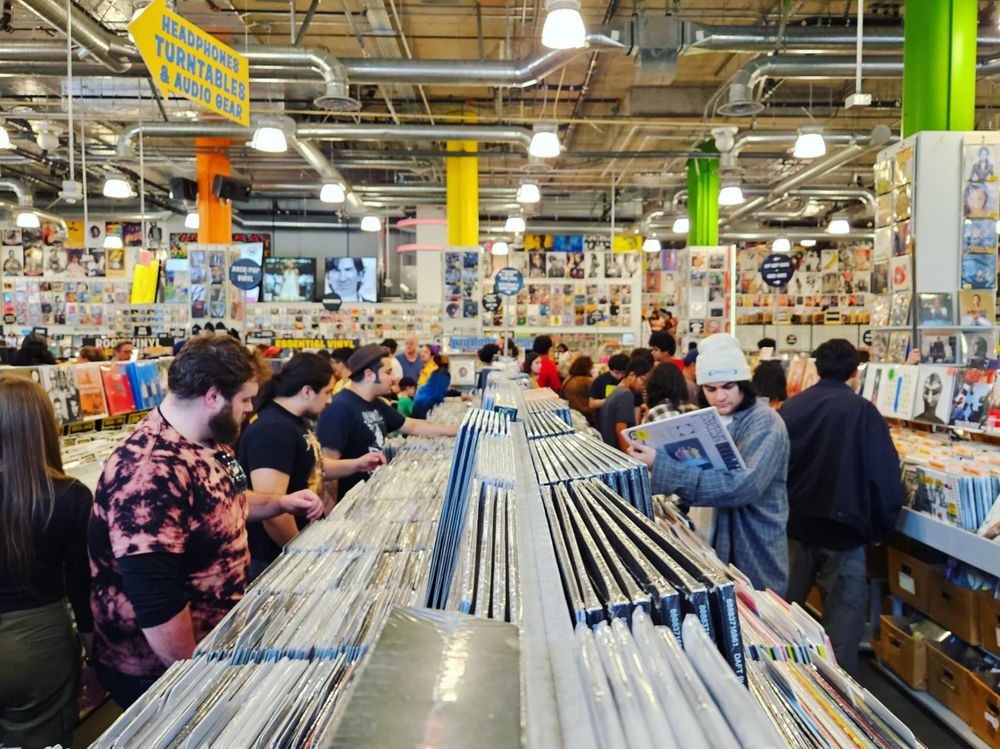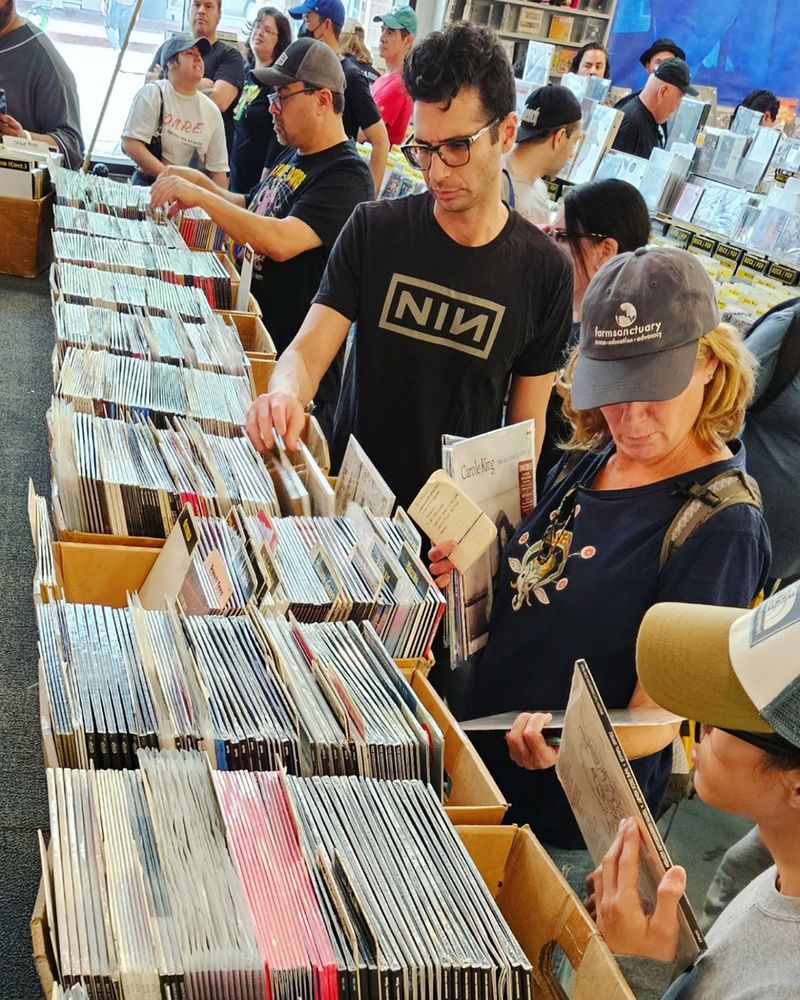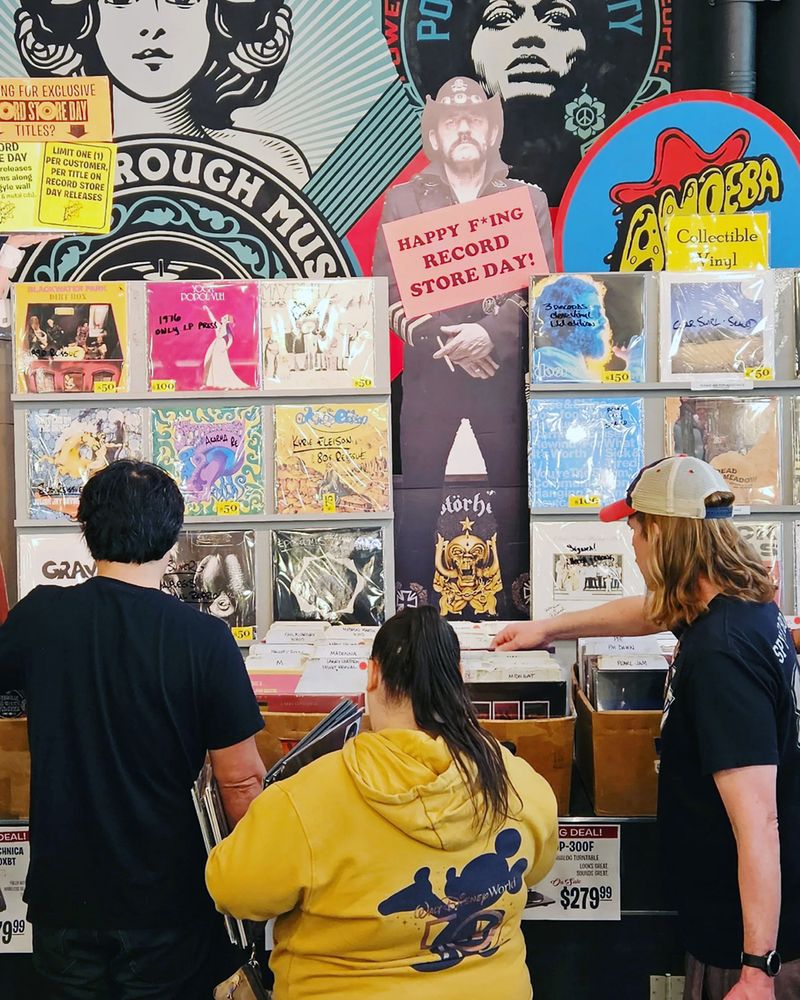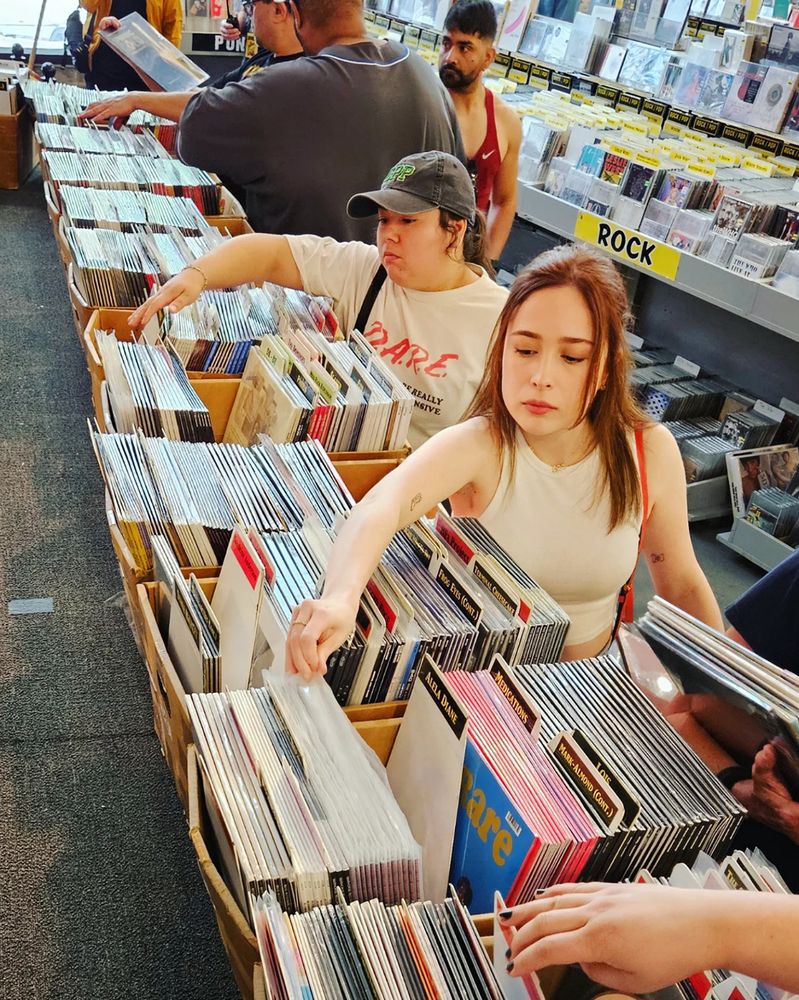 At 4pm, we were treated to a special Record Store Day DJ set from David Longstreth of Dirty Projectors! The long out-of-print Dirty Projectors + Bjork collaboration Mount Wittenberg Orca was reissued for RSD23 in a new Expanded Edition 2LP!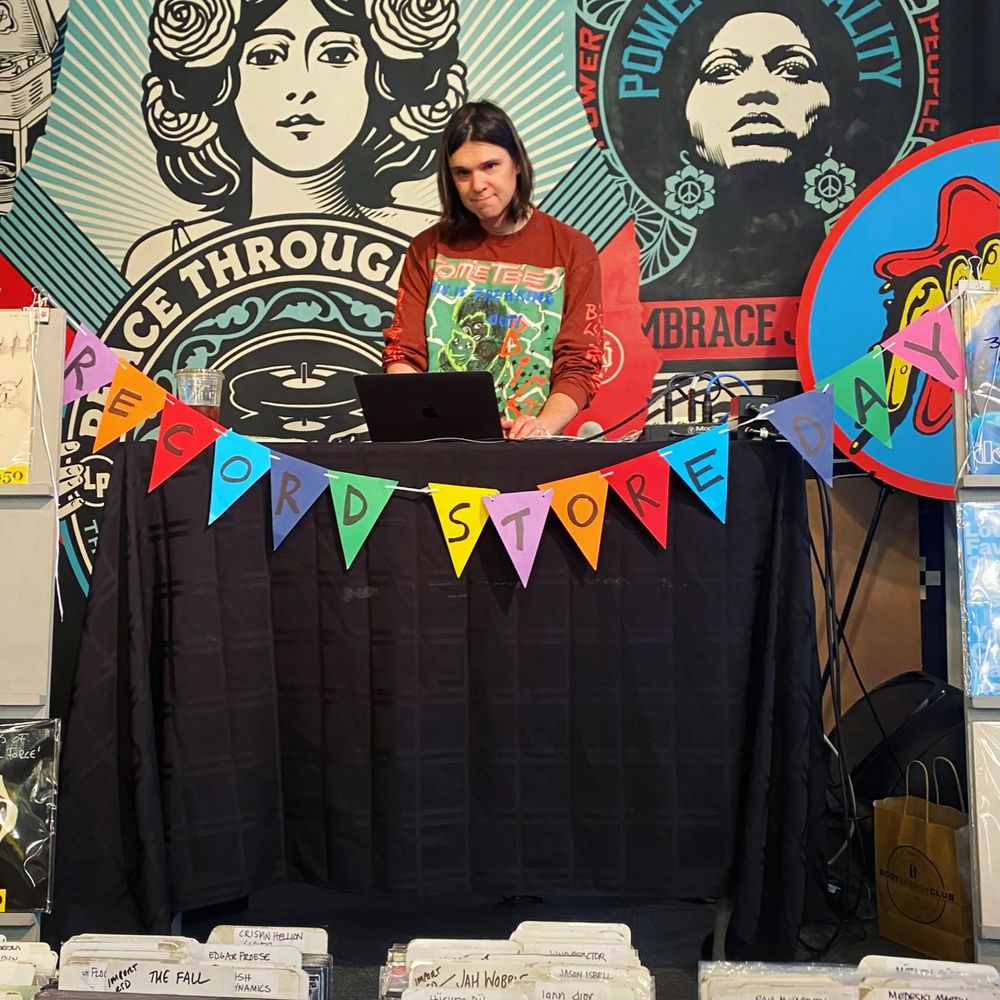 We closed out our Record Store day festivities up the street at the Kimpton Everly Hollywood Hotel. Lenny Kaye did an all-vinyl set celebrating 50 years of the groundbreaking Nuggets compilation! The new Nuggets 5LP box set was released for #RSD23 via Rhino Records. Rhino's Jason Jones spun some tunes as well, we gave away cool prizes, and enjoyed some tasty libations on the rooftop watching the sunset over Hollywood.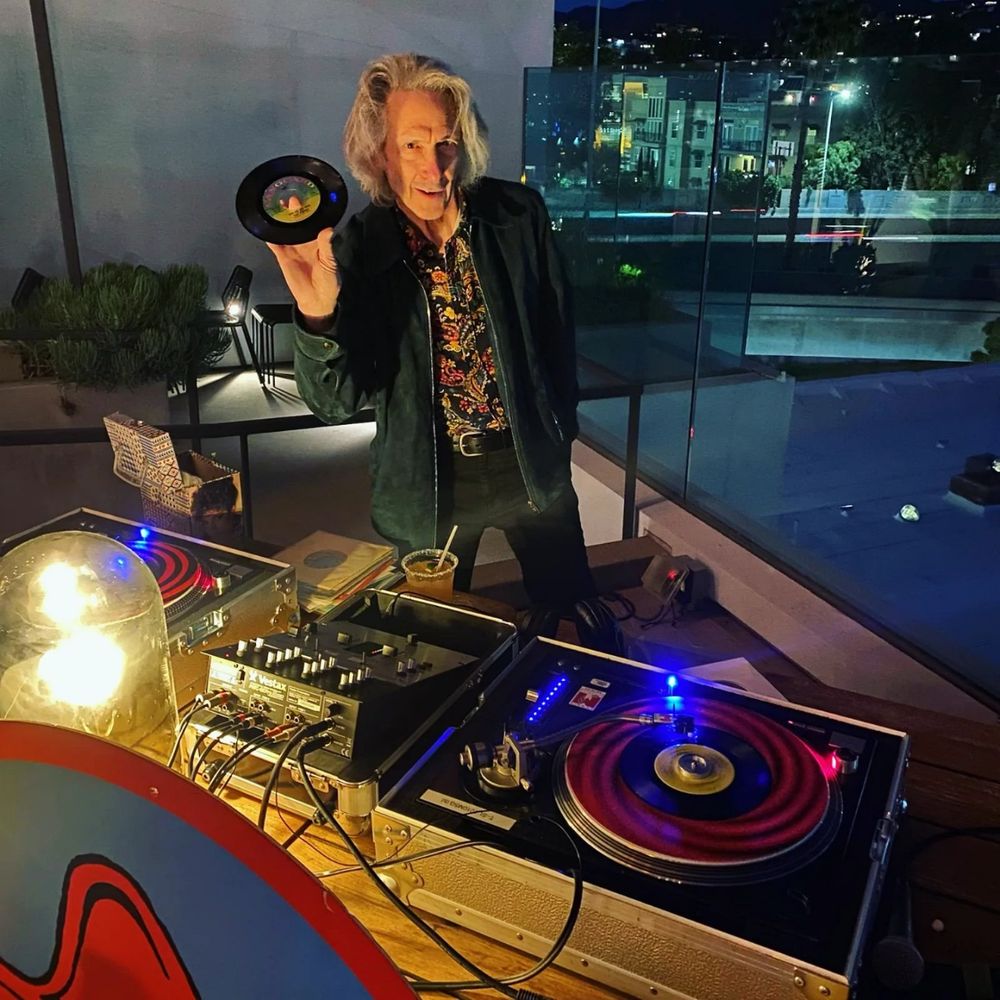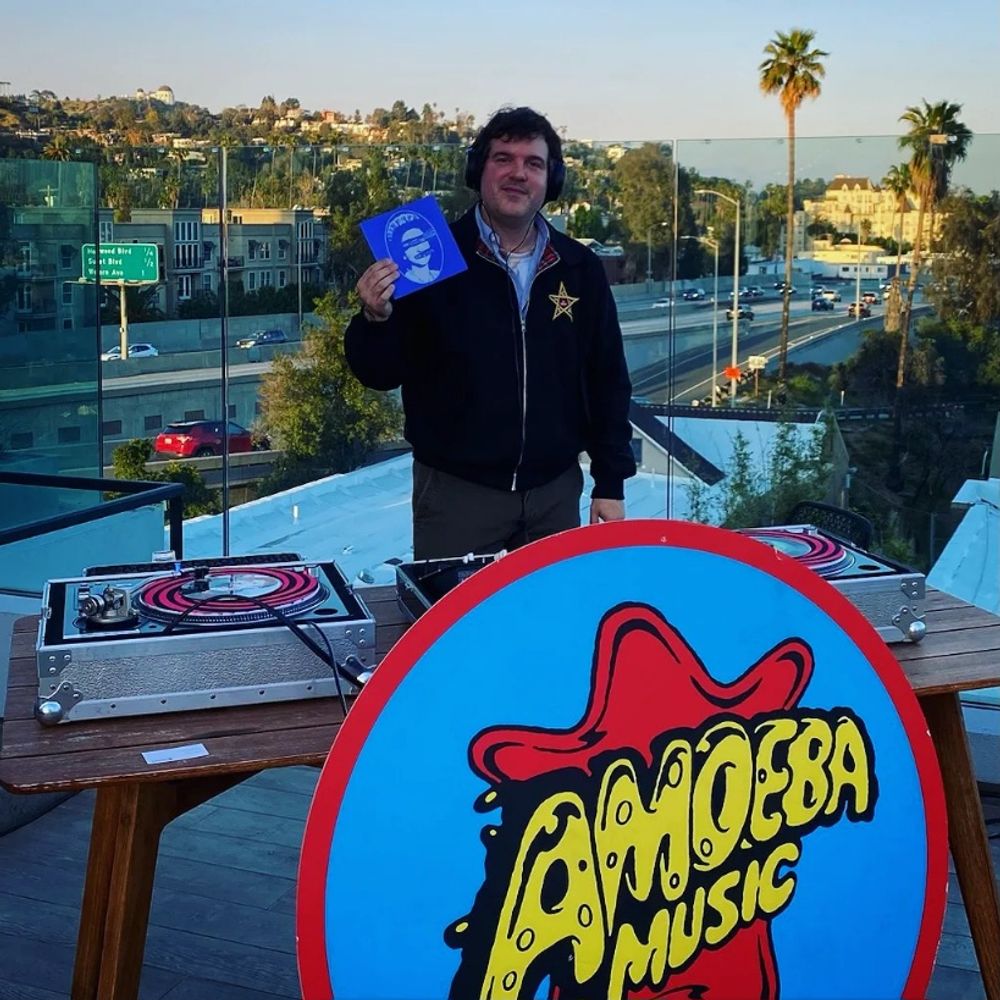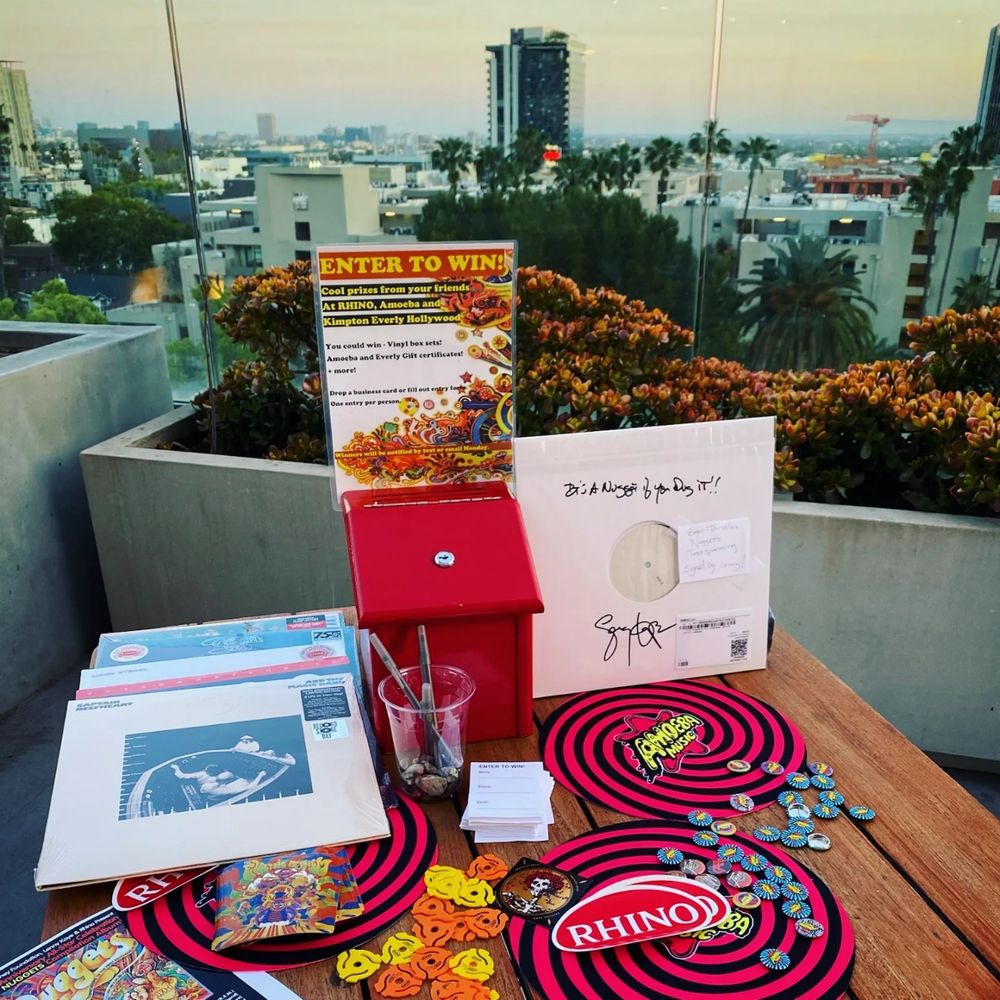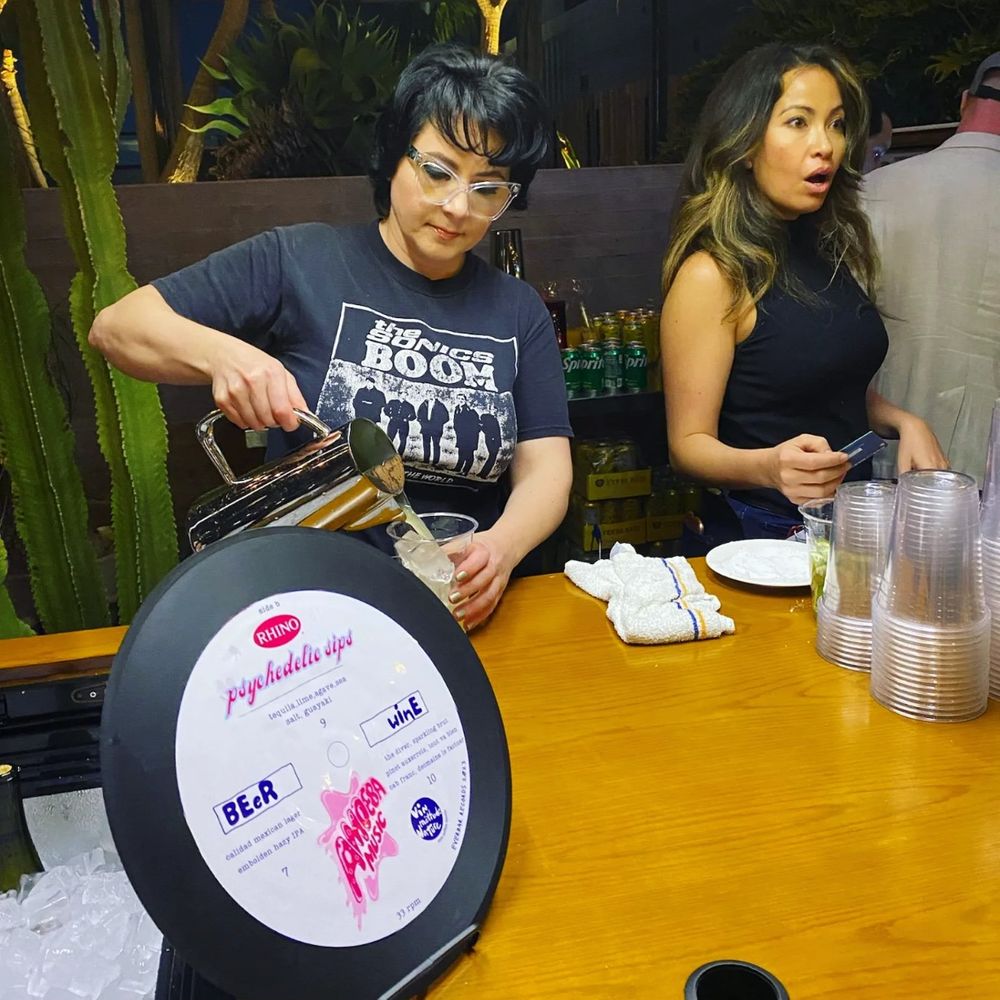 It was a tremendous day with so many happy, excited faces celebrating Record Store Day and the unique culture of record stores. If you've never been to Amoeba on RSD, watch this short video for a glimpse of the main floor in action. It's an awesome sight to behold!