Amoeba Hollywood Staff Unexpected Favorites of 2022
Unexpected Staff Picks
Sometimes there are albums that become surprise favorites, even if they're released by artists that are already familiar to you. Whether it be a genre that's outside your usual tastes or early material that differs from a musician's current sound . . . or just something you didn't imagine you'd fall for quite so hard. We asked some of our staff at Amoeba Hollywood which albums were unexpected hits for them in 2022. Have a look at their lists and maybe you'll discover some new music to kick off 2023.
---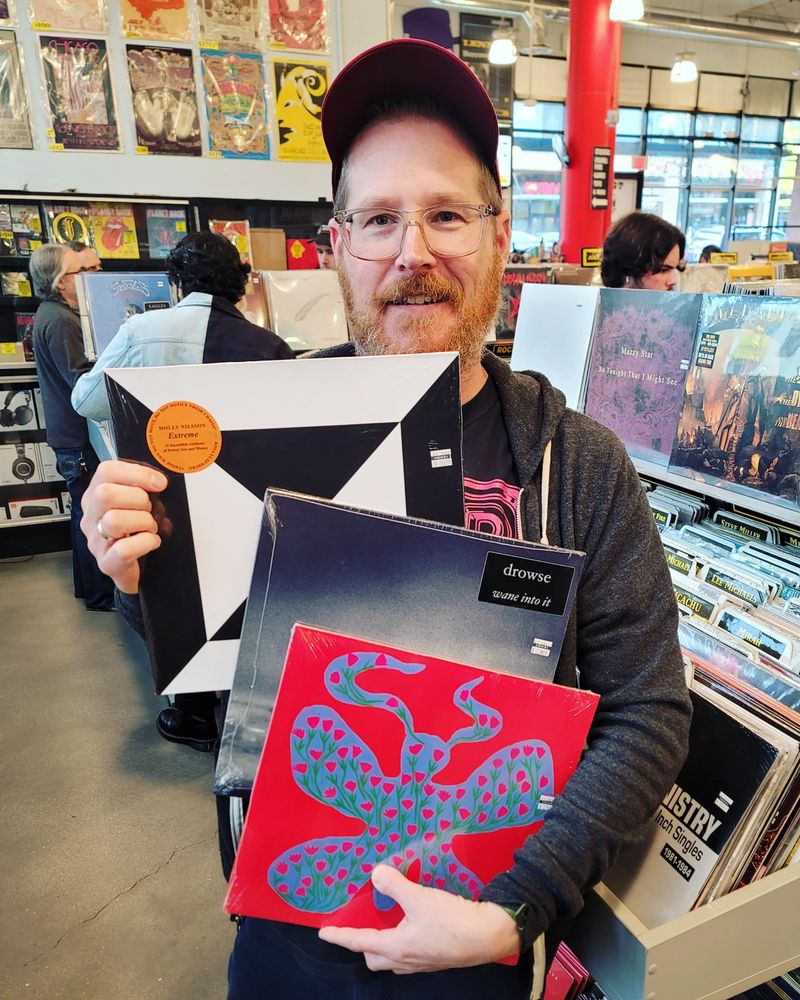 Brad
"A more experimental, weird version of your favorite albums by MGMT or Empire of the Sun. Synth pop jams that float in between various decades and genres."
"A doomgaze album that might be too dark for some, but I love this album so much. Like your favorite dream pop album mixed with your favorite Pacific Northwest doom metal. 'Mystery, Pt. 2' has been on repeat in my car on these recent dark nights. This album really captures that indescribable feeling I get when I listen to an album for the first time and go somewhere I've never been before."
"I missed their first album that came out in the early days of the shutdown, but quickly got into them when a trusted friend introduced them to me. So I was happy to have a new second album to get obsessed with when this one came out this year. They have a unique sound that combines a bunch of genres and really works. Dream pop and garage rock meet somewhere in the middle to make one great little album."
---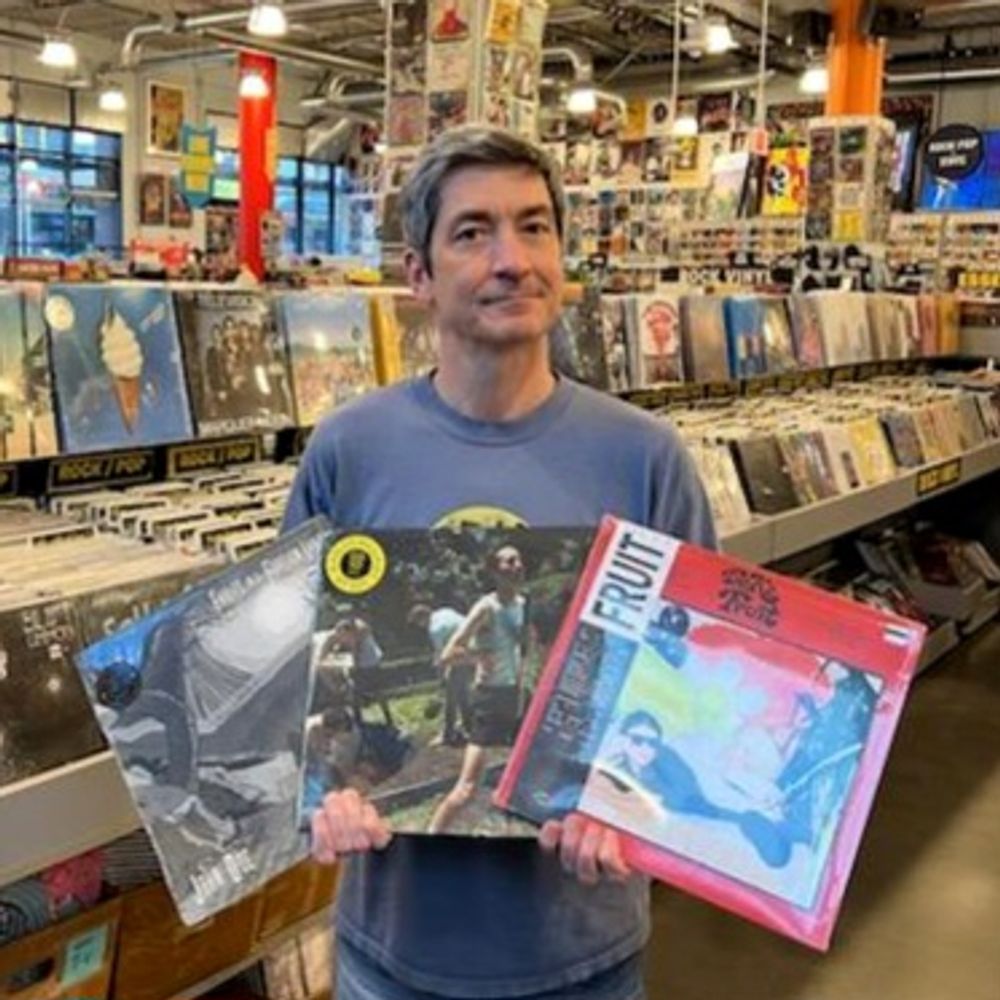 Brian
John Doe - Fables In A Foreign Land
"I'll say it: Fables In a Foreign Land is John Doe's best album outside the confines of X."
"Two thirds of Mountain Man, Sylvan Esso-adjacent; the result is offbeat songs of dark-tinged harmonic whimsy."
"My Boy veers from familiar twang to synthpop to, dunno, calypso, all tied together with endless hooks and That Voice."
---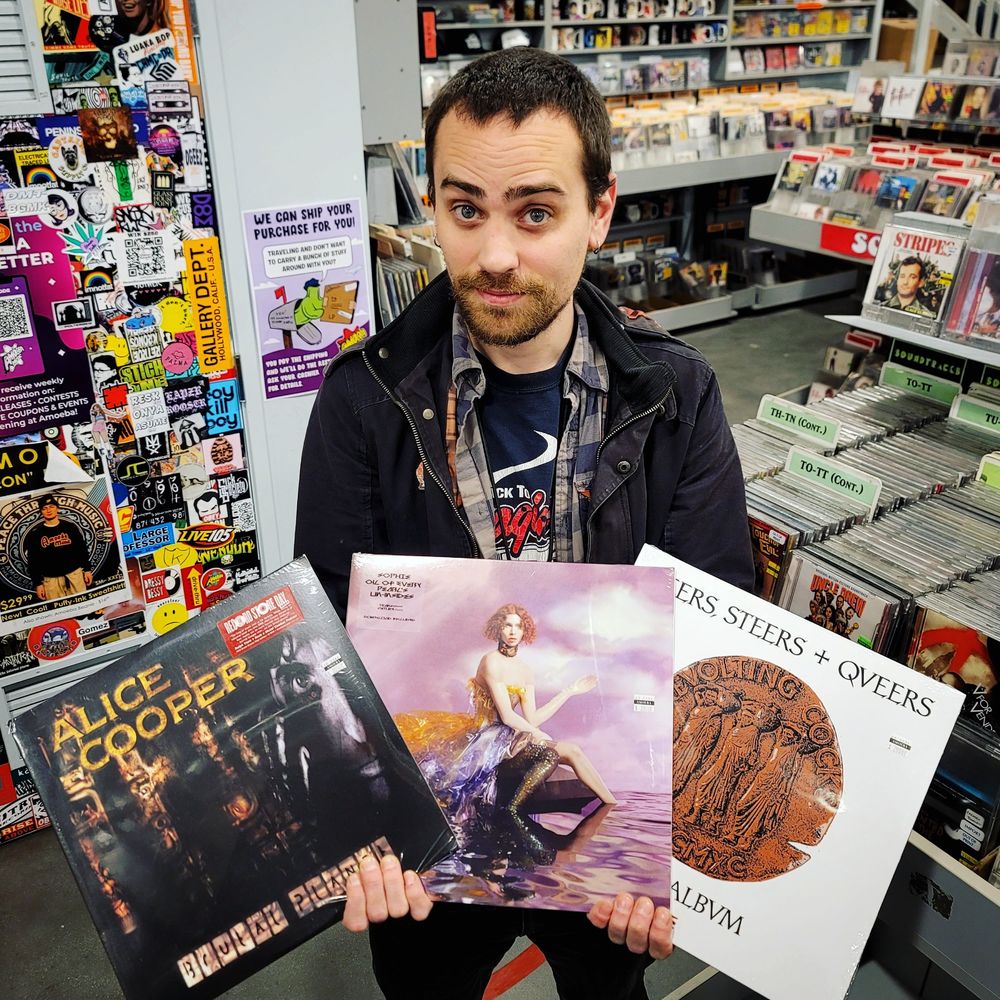 Derich
Alice Cooper - Brutal Planet [Record Store Day 2022]
"One of Cooper's strongest solo albums; very much of its time, but the songs are great."
Sophie - Oil Of Every Pearl's Un-Insides [2022 repress]
"Next level electronic music. The song 'Ponyboy' on headphones, man...it explodes through your head."
Revolting Cocks - Beers, Steers + Queers [2022 reissue]
"Killer industrial rock from Uncle Al and his crew. Also very funny in spots."
---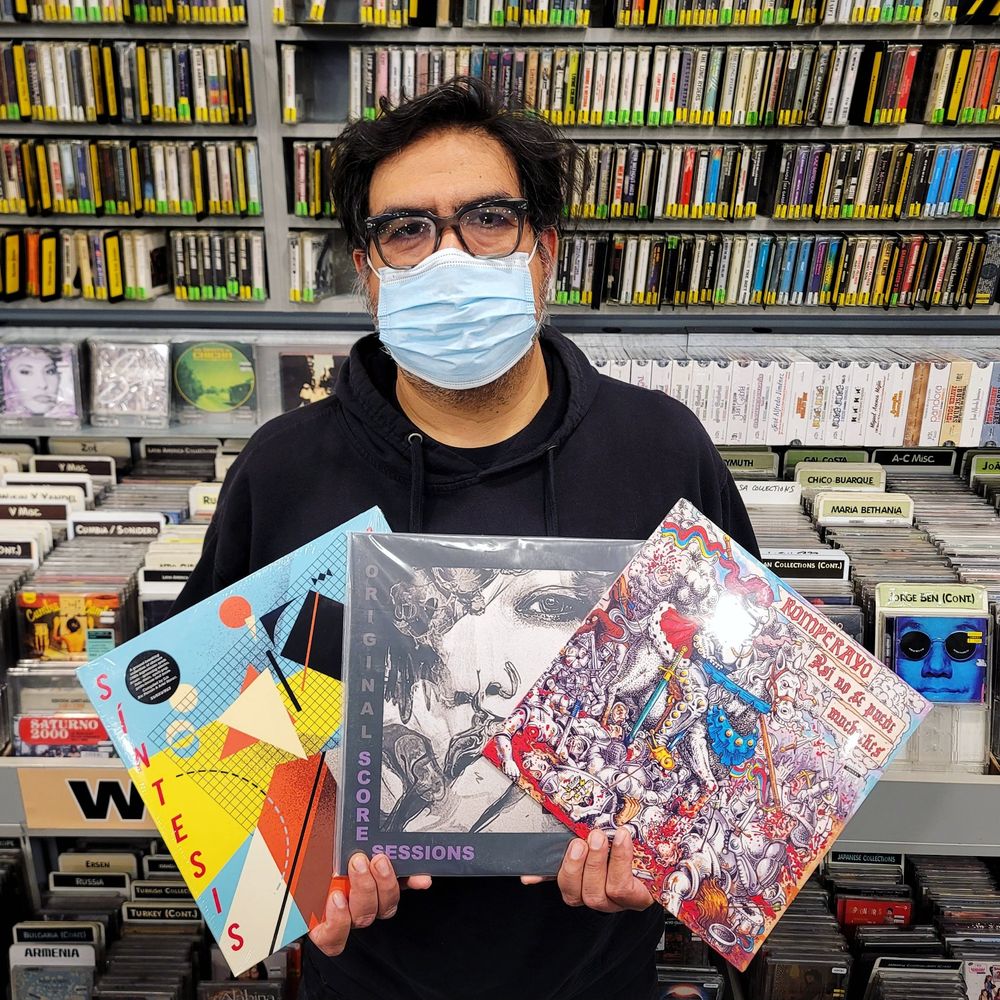 Gomez
Various Artists - Sintesis Moderna: An Alternative Vision Of Argentinean Music (1980-1990)
"This is an Argentinian take on Italo disco. Argentina is always trying to be more Italian than anything. They're so good at stuff. They're good at soccer; they're good at making meat. They're never not good at anything. That's why I love/hate them. The last disc is the best one -- it veers away from the disco stuff. It's a little more ambient."
VUM - Violet Original Score Sessions
"This is a soundtrack to Violet, which was written/directed by Justine Bateman, and it's kind of like the lineage of psychedelic soundtracks like Pink Floyd's More, even the Chromatics and the Drive soundtrack. Moody organ, sparse guitar."
Romperayo - Así No Se Puede Muchaches
"A Colombian Cumbia meets the soundtrack to Los Espookys. It's kind of a weird, gothy Cumbia."
---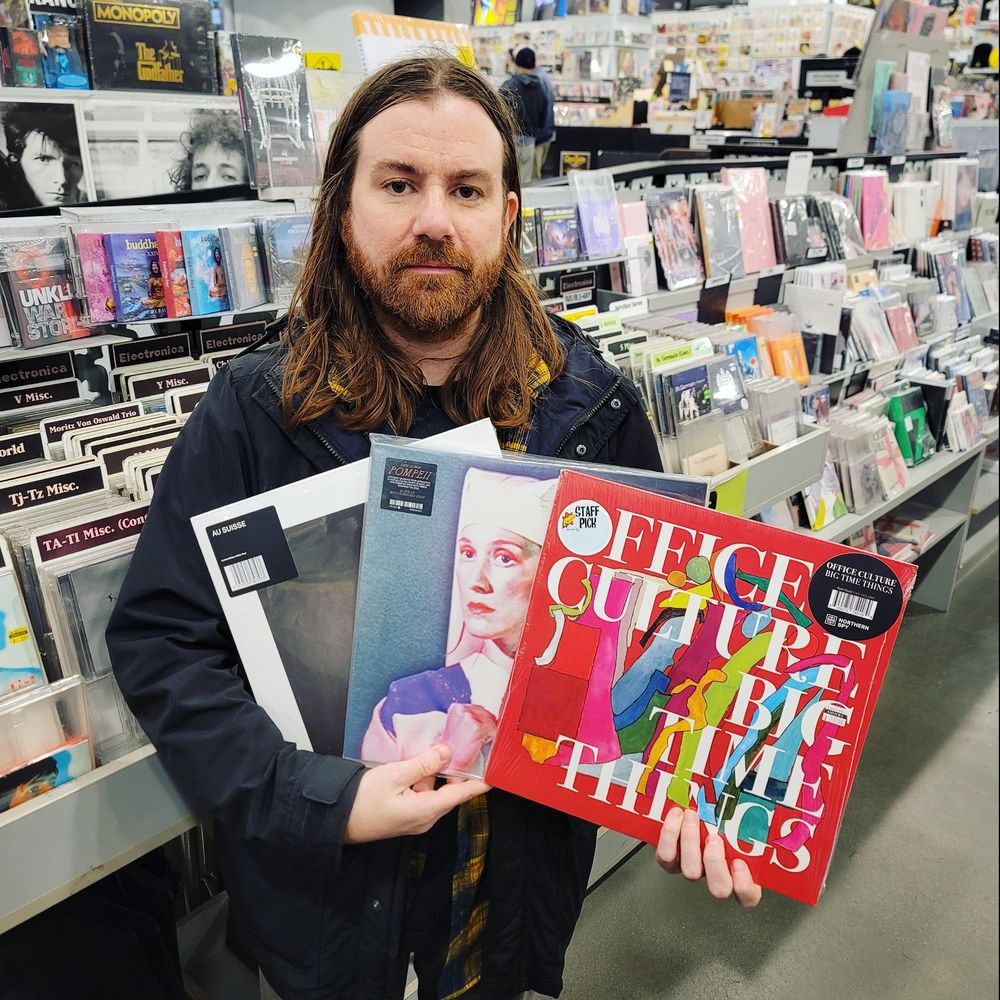 Jordan
Au Suisse - Au Suisse
Au Suisse is Morgan Geist and Kelley Polar. Morgan Geist is half of Metro Area and has made a lot of dance records, but this album is song-oriented. It's downcast, intimate synth-pop like Depeche Mode or Pet Shop Boys.
I don't listen to a ton of indie rock, but this one caught my ear. Smooth synth sounds, very subtle. It's nice.
Office Culture - Big Time Things
They're young dudes from Brooklyn and this is their third album. It's jazzy soft rock like Joni Mitchell or Steely Dan. Very '70s sounding, a little singer-songwriter-ish.
---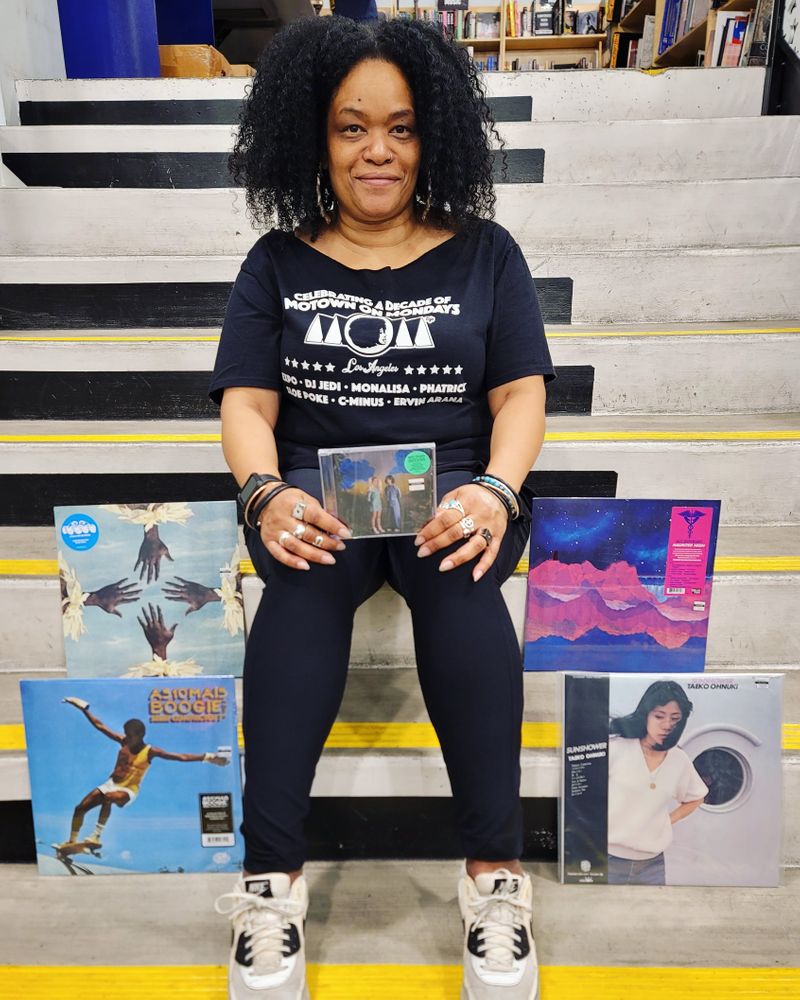 Monalisa
This is one of those random albums that I saw in miscellaneous Jazz and was wondering what the heck it was. Really good spiritual/afro jazz & great from start to finish.
Various Artists - As 10 Mais Boogie Vol. 1
Some of the best MPB Brazil "Boogie" artists featured on this compilation of 80's promo 7" singles that were never released. So good!
These two are young jazz prodigies discovered on Youtube... When I saw them open for Herbie Hancock at the Hollywood Bowl, I was blown away by their performance. I knew the whole record would be good, but it's even better than I expected.
Taeko Ohnuki - Sunshower
This was recommended to me because I'm a fan of Ryuichi Sakomoto, who arranged the songs. It's "City Pop" from 1977. Kinda jazzy, kinda soulful, but pretty good overall.
Various Artists - Jazz Dispensary: Haunted High
Jazz Dispensary does these incredible compilations of songs collected from selected 70's jazz albums every Record Store Day, and the compilation titles are themed around cannabis culture. They're always a great adventure and literally a nice high.
---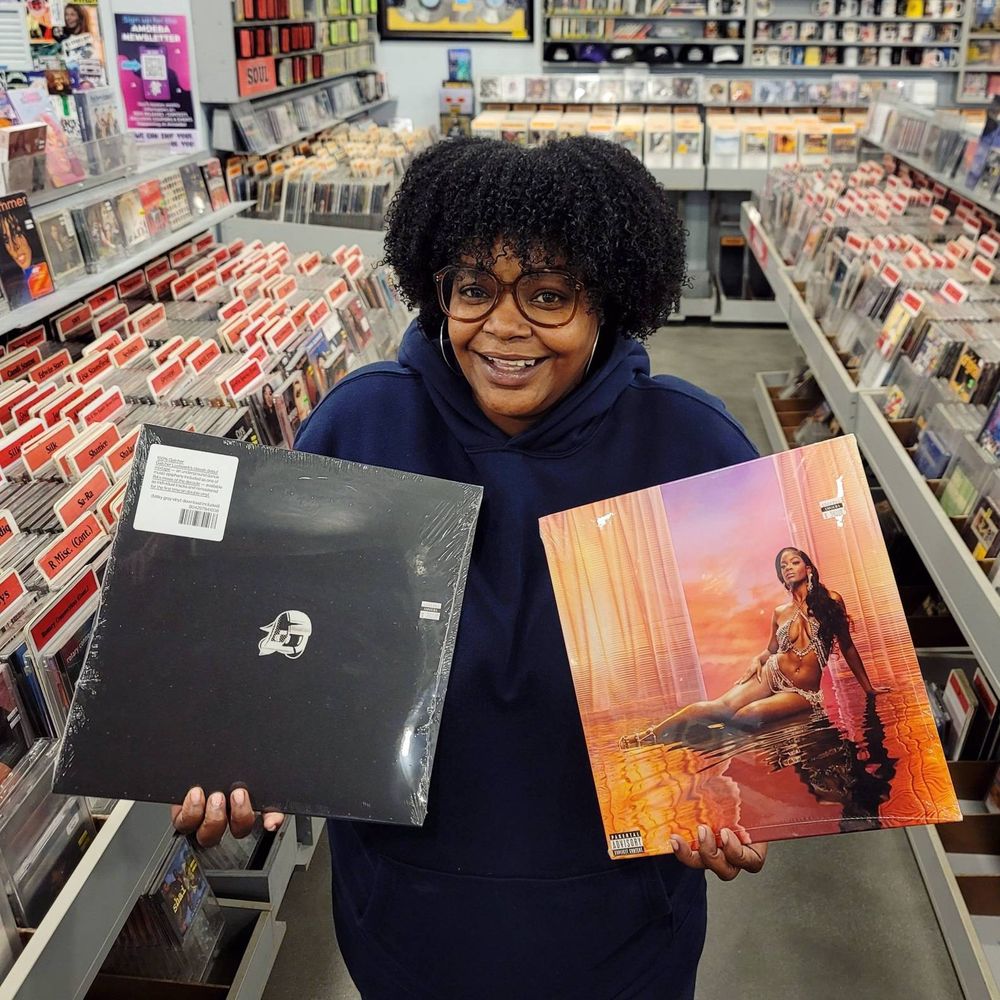 Ranisia
Galcher Lustwerk - 100% Galcher
"It was surprising to hear his early electronic works which were so minimal, but also total bangers."
"It was refreshing to hear some good, contemporary R&B and her voice has just gotten better over time."