A Brief History of Colored Vinyl
A Brief History of Colored Vinyl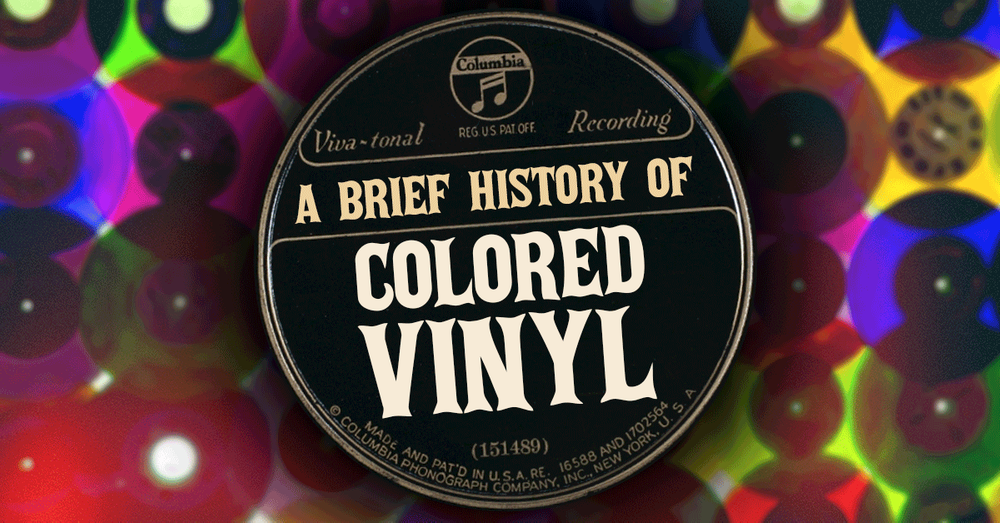 A lot of folks are saying colored vinyl is back and they're right. From the limited edition red & purple "Swordfish/Red Tail" version of the Cowboy Bebop soundtrack to the 20th anniversary yellow pressing of Coldplay's debut album Parachutes, colored vinyl is adding collectible and aesthetic value to new releases and re-issues alike these days. But if it's making a comeback, where did it come from in the first place? What was the first slab of colored wax? Was it some far-out blotter-inspired psychedelia from the late '60s, an organ-fueled exotica LP from the '50's, a Disney 78 from the '40s? The actual answer may surprise you.
The truth about colored records is that they are almost as old as the format itself. As it is with most world-changing inventions, the introduction of the grooved musical disc was filled with false starts and simultaneous invention, but let's start with the year 1894 when Emile Berliner's Berliner Gramophone company introduced hard rubber 7" records and the gramophone to play them on in an attempt to improve upon Thomas Edison's wax cylinder and phonograph. Berliner's lateral-cut musical discs came only in basic black, but a rainbow was on the horizon. In 1919, the patents for manufacturing disc records fell off and the exciting world of retail competition opened up the format to innovation and novelty.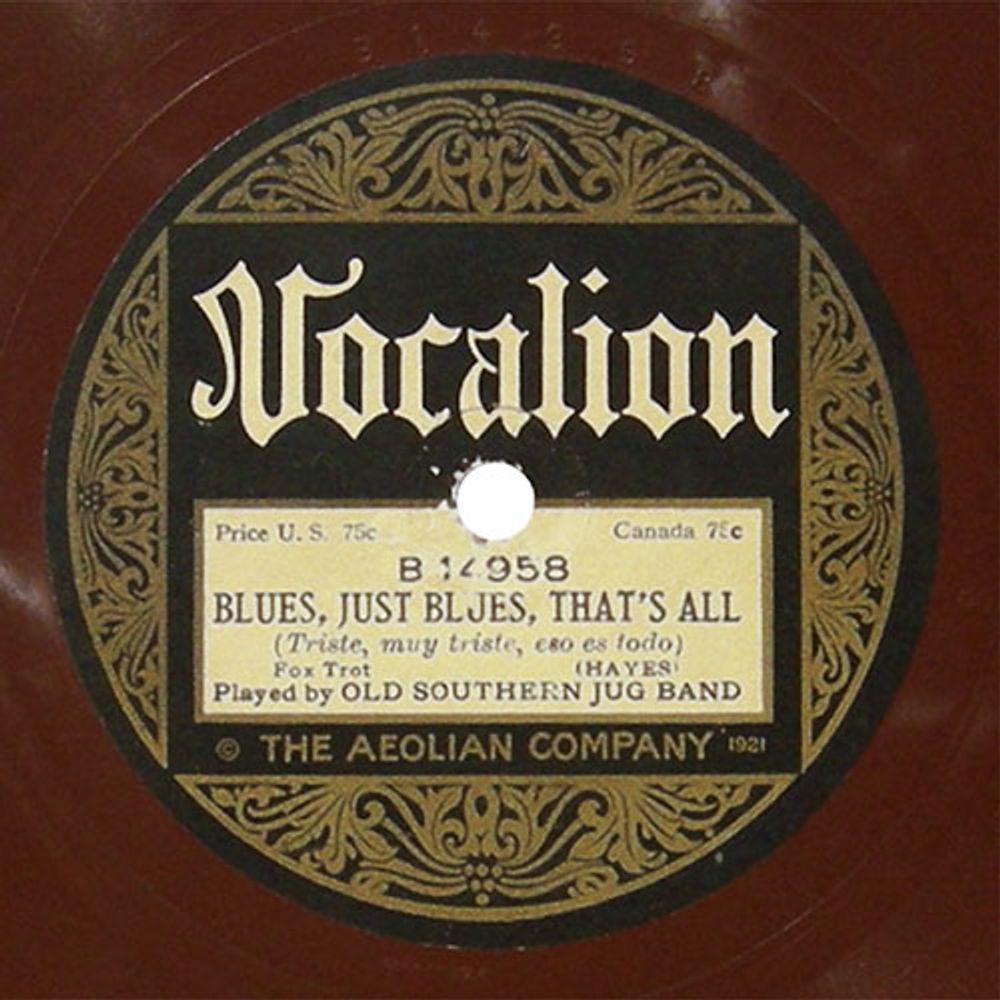 It is generally accepted that the label Vocalion pressed the first colored 78 RPM, which was a rusty maroon color (or "red" as in "Vocalion Red Records are best" like their advertisements claimed), around 1917. Pre-dating vinyl, the early 78s were made of shellac and the reddish color was intended to set their product apart from the black shellac of all the other companies. Soon several record labels were producing colored 78s, including Perfect Records who specialized in a very similar color. During the early to mid-'30s, in the midst of the Great Depression, Columbia Records pressed a short-lived series of beautiful "Royal Blue" 78s in an attempt to boost sales.
Things really got colorful after WWII with the explosion of speed and format innovations. The use of vinyl was adopted in the production of 78s, making them both lighter weight and less fragile, and RCA Victor was able to press a translucent red vinyl. In 1948, Columbia unleashed the 12" 33 1/3 RPM and then RCA Victor responded by introducing the 7" 45 RPM the following year. RCA Victor launched their first 7" singles in eight genres, each pressed on its own color of vinyl.
The 1950s saw the release of a lot of fun colored vinyl, particularly on Jazz, Exotica, and children's albums by Fantasy, Crown, and Liberty, just to name a few. This was just the dawning of the commercial stereo record, and the two came together in the early days of Mayfair, the stereo subsidiary of Tops, who used only colored vinyl. The 1957 Bel Canto Stereophonic Demonstration Record was a stunning multi-colored LP that featured a sonic tour of Los Angeles narrated by announcer Jack Wagner as well as a collection of Bel Canto label recording artists, including Evelyn Freeman and Si Zentner.
For the most part, colored vinyl was employed on singles in the '60s to get the attention of radio DJs, but a resurgence of color began in the '70s. Particularly interesting examples include Krautrocker outfit Faust's 1971 debut album on clear vinyl, Electric Light Orchestra's 1977 Out Of The Blue in blue, Led Zeppelin's IV in lilac in 1978, and Kraftwerk's 1978 glow-in-the-dark 12" single for "Neon Lights."
Since the early 1980s, colored vinyl has often been accompanied by at least one other boundary-pushing innovation to the format, such as die-cut shape, size, liquid (and "other") filling, etching, scent, and more, rendering the record almost too collectable and precious to play. These artistic forays have included Talk Talk's 1986 single "Living In Another World" that somehow embodies both a tiger AND a butterfly, the 2013 platinum and gold coated soundtrack to the film The Great Gatsby (brought to you by Third Man Records, of course), British company And Vinyly's offer to press your ashes into clear vinyl (pet or body part ashes ok too), and way too many more oddly shaped, filled, and scented releases to go into here.
These days, there's beautiful colored vinyl re-issues and new releases coming out almost weekly, many of which sell out almost immediately. View the latest colored vinyl additions to Amoeba.com HERE and sign up for Amoeba's vinyl newsletter for weekly updates all things vinyl!
- Audra