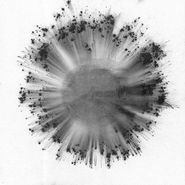 $19.98
Currently Unavailable
Artist:
Trentemøller
Genre:
Electronic-Dance
Release Date:
09/27/2019
Label:
In My Room
Catalog Number:
33
Recording:
Studio
Length:
Format:
CD


NOW OPEN!
Visit our new Berkeley
Cannabis Dispensary
located next door!
Obverse (CD)
Trentemøller
Currently Unavailable
$19.98
SHIPS FREE
in U.S.
Amoeba Review
07/28/2020
Danish electronic artist Anders Trentemøller's latest album Obverse is the result of a different work method in the studio. On prior releases, the musician was mindful of the future replication of the works live on stage; this time around, he allowed himself the freedom to fully sonically create with abandon, regardless of whether he would be able to recreate it later. Fear not though, as fans of Trentemøller's unique blend of late night synth film scores, shoegaze and '80s alternative a la The Cure and New Order will find much familiarity within Obverse, with the shoegaze element further enhanced by guest appearances by Slowdive's Rachel Goswell and Warpaint's jennylee.
Overall Rating
0 Submissions