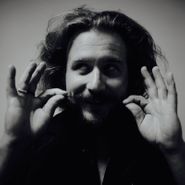 $13.98
Currently Unavailable
Artist:
Jim James
Genre:
Rock
Release Date:
12/08/2017
Label:
ATO Records
Catalog Number:
ATO0416
Recording:
Studio
Length:
Format:
CD


NOW OPEN!
Visit our new Berkeley
Cannabis Dispensary
located next door!
Tribute To 2 (CD)
Jim James
Currently Unavailable
$13.98
SHIPS FREE
in U.S.
Amoeba Review
Jim James of My Morning Jacket releases his second batch of cover songs. Tribute To 2 includes renditions of Bob Dylan, Sonny & Cher, ELP, Willie Nelson, and more. Tribute To 2 belongs in that rare category of cover albums that transcend the originals by turning the songs into something else entirely.
Overall Rating
0 Submissions