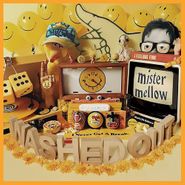 $22.98
Currently Unavailable
Artist:
Washed Out
Genre:
Rock
Release Date:
08/11/2017
Label:
Stones Throw Records
Catalog Number:
2387
Recording:
Studio
Length:
Format:
Vinyl LP


NOW OPEN!
Visit our new Berkeley
Cannabis Dispensary
located next door!
Mister Mellow [Mustard Yellow Vinyl] (LP)
Washed Out
Currently Unavailable
$22.98
SHIPS FREE
in U.S.
Amoeba Review
Mister Mellow finds Washed Out experimenting with his signature lush and hazy sound, throwing in the occasional hip-hop beat and free jazz meander. The result is a consistently strong, characteristically dreamy album that takes on themes of boredom, apathy, and privilege.
Overall Rating
0 Submissions