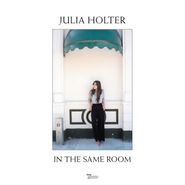 $15.98
Currently Unavailable
Artist:
Julia Holter
Genre:
Rock
Release Date:
03/31/2017
Label:
Domino
Catalog Number:
DOMDOC001CD
Recording:
Live
Length:
Format:
CD


NOW OPEN!
Visit our new Berkeley
Cannabis Dispensary
located next door!
In The Same Room (CD)
Julia Holter
Currently Unavailable
$15.98
SHIPS FREE
in U.S.
Amoeba Review
Julia Holter's latest, In the Same Room, is a live album named after a track from her 2012 release Ekstasis. The album spans Holter's career and breathes fresh life into some old favorites. These reimaginings of Holter's oeuvre aren't just by-the-numbers retreads; they're alive and insistent, unfurling in new ways that fans will appreciate.
Overall Rating
0 Submissions