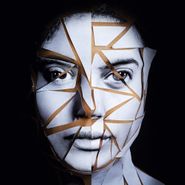 $18.98
Currently Unavailable
Artist:
Ibeyi
Genre:
Electronic-Dance
Release Date:
09/29/2017
Label:
XL Recordings
Catalog Number:
XL870
Recording:
Studio
Length:
Format:
CD

Currently Unavailable
$18.98
SHIPS FREE
in U.S.
Amoeba Review
Brent James, San Francisco 09/29/2017
Ash is the culmination of two years of constant work from the Diaz sisters, and is a complete masterpiece. "Deathless" is my standout fire track, but the whole thing shines through and almost relentlessly stomps into your head without even trying. Infectious and all-around sweetsie, this is one of those "perfect" records.
Overall Rating
0 Submissions