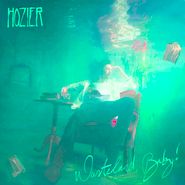 $32.98
Buy
Artist:
Hozier
Genre:
Rock
Release Date:
03/01/2019
Label:
Columbia Records
Catalog Number:
591796
Recording:
Studio
Length:
Format:
Vinyl LP
Note:
2LP
180 Gram Vinyl
Includes Download Card
Wasteland, Baby! (LP)
[Explicit]
Hozier

Buy
$32.98
SHIPS FREE
in U.S.
Amoeba Review
08/31/2020
Andrew Hozier experiments with different styles on his first record since his 2013 breakout, roving from the moody Americana of the title song to the funk rock of "No Plan," to the traditional Irish folk touches in "Shrike." His powerful, expressive voice carries an earnestness through it all that counters the sometimes harsh realism of the lyrics. The strongest track may be the joyful "Almost (Sweet Music)," with its infectious melody, steady handclaps and swells of gospel backing vocals.
Overall Rating
0 Submissions