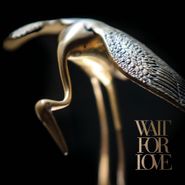 $26.98
Buy
Artist:
Pianos Become The Teeth
Genre:
Rock
Release Date:
02/16/2018
Label:
Epitaph Records
Catalog Number:
87544
Recording:
Studio
Length:
Format:
Vinyl LP


NOW OPEN!
Visit our new Berkeley
Cannabis Dispensary
located next door!
Wait For Love (LP)
Pianos Become The Teeth
Buy
$26.98
SHIPS FREE
in U.S.
Amoeba Review
09/07/2020
Wait For Love is a more positive record for post-hardcore stalwarts Pianos Become the Teeth, but their intensity certainly remains, aimed these days at the intimacy of a romantic relationship and fatherhood, with a touch of disbelief at personal happiness. With the change of spirit comes musical innovation, including more freedom for drummer David Haik and impressive vocals from singer Kyle Durfey.
Overall Rating
0 Submissions