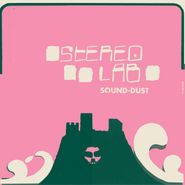 $36.98
Currently Unavailable
Artist:
Stereolab
Genre:
Rock
Release Date:
11/29/2019
Label:
Warp Records
Catalog Number:
27
Recording:
Studio
Length:
Format:
Vinyl LP
Note:
3LP
Sound-Dust [Expanded Edition] (LP)
Stereolab

Currently Unavailable
$36.98
SHIPS FREE
in U.S.
Amoeba Review
It's always a wonderful surprise to be thoroughly charmed again by a now-classic album. That's the experience of hearing the newly remastered Sound-Dust. The exquisite new expanded edition was remastered from the original 1/2" tapes by Bo Kondren at Calyx Mastering and overseen by the band's own Tim Gane. Featuring a multitude of bonus demo tracks, the newly spiffed-up Sound-Dust is a dream for long-time fans but also should catch the ear of a whole new generation of fans. Spacey, gorgeous, and utterly entrancing.
Overall Rating
0 Submissions