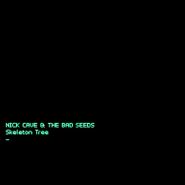 $29.98
Currently Unavailable
Artist:
Nick Cave & The Bad Seeds
Genre:
Rock
Release Date:
09/09/2016
Label:
Catalog Number:
9
Recording:
Studio
Sound:
Stereo
Length:
Format:
Vinyl LP


NOW OPEN!
Visit our new Berkeley
Cannabis Dispensary
located next door!
Skeleton Tree (LP)
Nick Cave & The Bad Seeds
Currently Unavailable
$29.98
SHIPS FREE
in U.S.
Amoeba Review
At times anguished, eerie and seeking, Skeleton Tree is some of Cave's strongest work in years. For an artist with a carefully curated public persona, whose lyrics often recount the tall tales of dark, dangerous, and larger-than-life figures, there's a real openness and vulnerability to the new songs that makes them even more hard-hitting.
Overall Rating
0 Submissions