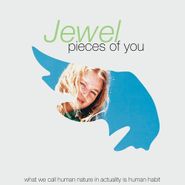 $19.98
Currently Unavailable
Artist:
Jewel
Genre:
Rock
Release Date:
11/20/2020
Label:
Craft Recordings
Catalog Number:
297
Recording:
Studio
Length:
Format:
CD
Note:
2CD 25th Anniversary Edition
Remastered + B-sides, rarities, demos & outtakes
Pieces Of You [25th Anniversary Deluxe Edition] (CD)
Jewel
Amoeba Review
A new 25th anniversary edition of Pieces of You, the 12x platinum-selling album by Jewel, has arrived. The folk-pop singer/songwriter seemed to take the music world by storm with her vulnerable single "You Were Meant for Me," which introduces a powerful voice carrying a uniquely (for the time) simple acoustic style. The multiple formats of this anniversary issue include the remastered album plus various selections of rarities, outtakes, B-sides, and demos.
Overall Rating
0 Submissions