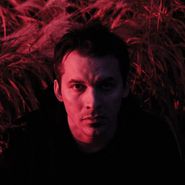 $16.98
Currently Unavailable
Artist:
Atmosphere
Genre:
Hip Hop
Release Date:
10/05/2018
Label:
Rhymesayers Ent
Catalog Number:
70280
Recording:
Studio
Length:
Format:
CD


NOW OPEN!
Visit our new Berkeley
Cannabis Dispensary
located next door!
Mi Vida Local (CD)
[Explicit]
Atmosphere
Currently Unavailable
$16.98
SHIPS FREE
in U.S.
Amoeba Review
Atmosphere's seventh album reflects the ways in which the world – and their place in it – has changed. At times, Mi Vida Local is a heavy album, but it's far from grim. The album pairs complex subject matter with equally deep beats –ones that show a clear lineage back to the psychedelic funk landmarks from an earlier era.
Overall Rating
0 Submissions