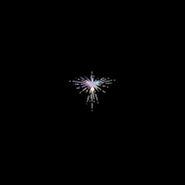 $16.98
Buy
Artist:
Karen O
,
Danger Mouse
Genre:
Rock
Release Date:
03/15/2019
Label:
BMG Rights Management
Catalog Number:
44627
Recording:
Studio
Length:
Format:
CD
Lux Prima (CD)
Karen O , Danger Mouse

Buy
$16.98
SHIPS FREE
in U.S.
Amoeba Review
09/02/2020
As the Joni Mitchell song says, "You don't know what you've got til it's gone." Fans of both Karen O and Danger Mouse will certainly appreciate that sentiment; it has been five years since either artist released an album. Fortunately, the superstar duo have come rip-roaring back into the musical galaxy with their first collaborative album, Lux Prima. It's a heady, cinematic, celestial piece of work. Heavy on atmosphere and flush with style, this is the kind of album that's instantly addictive. Lux Prima is a world fans will want to dwell in for years to come — but we can only hope there's more in the works from this talented team.
Overall Rating
0 Submissions