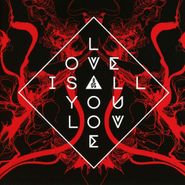 $14.98
Currently Unavailable
Artist:
Band Of Skulls
Genre:
Rock
Release Date:
04/26/2019
Label:
Silva America
Catalog Number:
SOAK182
Recording:
Studio
Length:
Format:
CD


NOW OPEN!
Visit our new Berkeley
Cannabis Dispensary
located next door!
Love Is All You Love (CD)
Band Of Skulls
Currently Unavailable
$14.98
SHIPS FREE
in U.S.
Amoeba Review
08/31/2020
Love Is All You Love is an intriguing evolution for UK rockers Band of Skulls. Producer Richard X adds a layer of '80s style New Wave edginess that works well with the band's crunched-out guitars and ear worm harmonies. Veering away from their usual grungy, gritty sound, the band has created a pop and electronic-influenced album specifically intended to serve as an "anti-war cry for our turbulent times," as they've stated. Yet, while aiming for euphoria, the band have still managed to sound pretty dark, sexy, and rock 'n' roll — and that's a good thing.
Overall Rating
0 Submissions