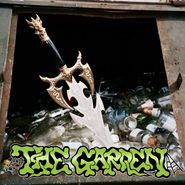 $16.98
Currently Unavailable
Artist:
The Garden
Genre:
Rock
Release Date:
03/13/2020
Label:
Epitaph Records
Catalog Number:
87742
Recording:
Studio
Length:
Format:
CD
Kiss My Super Bowl Ring (CD)
The Garden
Currently Unavailable
$16.98
SHIPS FREE
in U.S.
Amoeba Review
Twin brothers Wyatt and Fletcher Shears are back with a new, irreverent full-length that makes its case quite clear from it's title: Kiss My Super Bowl Ring. Looking to continually expand their fanbase while expressly not giving a damn, the duo have crafted another bunch of oddball/punk/indie rock songs that will appeal to some and irritate others, which is exactly their point. Guest artists lending their own quirky sensibilities this time around include Ariel Pink and Khalif Jones, better known as Le1f.
Overall Rating
0 Submissions