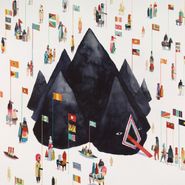 $16.98
Buy
Artist:
Young The Giant
Genre:
Rock
Release Date:
08/12/2016
Label:
Fueled By Ramen
Catalog Number:
554945-2
Recording:
Studio
Length:
Format:
CD


NOW OPEN!
Visit our new Berkeley
Cannabis Dispensary
located next door!
Home Of The Strange (CD)
Young The Giant
Buy
$16.98
SHIPS FREE
in U.S.
Amoeba Review
On Home of the Strange, Young the Giant tackles themes of American identity and the immigrant experience. The songs themselves are thoughtful, polished toe-tappers that should appeal to fans of big name alt/indie acts like Cage the Elephant, Fleet Foxes, and Grouplove.
Overall Rating
0 Submissions