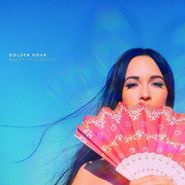 $16.98
Currently Unavailable
Artist:
Kacey Musgraves
Genre:
Country
Release Date:
03/30/2018
Label:
MCA Nashville
Catalog Number:
B0027921-02
Recording:
Studio
Length:
Format:
CD


NOW OPEN!
Visit our new Berkeley
Cannabis Dispensary
located next door!
Golden Hour (CD)
Kacey Musgraves
Currently Unavailable
$16.98
SHIPS FREE
in U.S.
Amoeba Review
For Kacey Musgraves' Golden Hour, she subverts her charmingly rebellious and cynical persona by revealing softer vulnerability and experimenting with arrangements that include vocoders and even disco beats. The songwriting and her disarming vocals hold strong throughout.
Overall Rating
0 Submissions