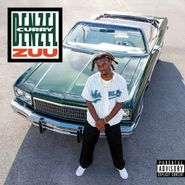 $14.98
Currently Unavailable
Artist:
Denzel Curry
Genre:
Hip Hop
Release Date:
08/09/2019
Label:
Catalog Number:
697
Recording:
Studio
Length:
Format:
CD


NOW OPEN!
Visit our new Berkeley
Cannabis Dispensary
located next door!
Zuu (CD)
[Explicit]
Denzel Curry
Currently Unavailable
$14.98
SHIPS FREE
in U.S.
Amoeba Review
08/04/2020
Denzel Curry can do no wrong on ZUU. The album's a tribute to his hometown of Miami, with appearances from Kiddo Marv and Rick Ross. The bass is heavy, the beats solid, and the rhymes smart as hell. What more could you want? Nearly every song is a banger; Denzel Curry should be dominating the clubs this year with these tightly-constructed tracks. This one'll stay in rotation for months to come.
Overall Rating
0 Submissions