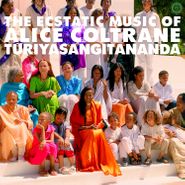 $18.98
Buy
Artist:
Alice Coltrane
Genre:
Jazz
Release Date:
05/05/2017
Label:
Luaka Bop
Catalog Number:
87
Recording:
Studio
Length:
Format:
CD


NOW OPEN!
Visit our new Berkeley
Cannabis Dispensary
located next door!
World Spirituality Classics 1: The Ecstatic Music Of Alice Coltrane (CD)
Alice Coltrane
Buy
$18.98
SHIPS FREE
in U.S.
Amoeba Review
Ryan, San Francisco 05/05/2017
after repeat listening, in some cases every day, these songs never get old. like staring into the sky...how far can you see, let this next level $hit take you there.
Overall Rating
0 Submissions