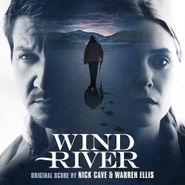 $15.98
Currently Unavailable
Artist:
Nick Cave
,
Warren Ellis
Genre:
Soundtracks
Release Date:
09/01/2017
Label:
Lakeshore
Catalog Number:
34995
Recording:
Studio
Length:
Format:
CD


NOW OPEN!
Visit our new Berkeley
Cannabis Dispensary
located next door!
Wind River [OST] (CD)
Nick Cave , Warren Ellis
Currently Unavailable
$15.98
SHIPS FREE
in U.S.
Amoeba Review
Beautifully arranged and possessing a sparseness aching with emotion, Cave and Ellis's soundtrack to Taylor Sheridan's film Wind River is a testament to the control they exert as composers, musicians, and masters of their melancholic domain.
Overall Rating
0 Submissions