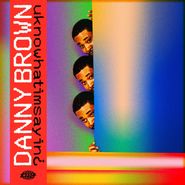 $25.98
Currently Unavailable
Artist:
Danny Brown
Genre:
Hip Hop
Release Date:
11/22/2019
Label:
Warp Records
Catalog Number:
307
Recording:
Studio
Length:
Format:
Vinyl LP
uknowhatimsayin¿ (LP)
Danny Brown

Currently Unavailable
$25.98
SHIPS FREE
in U.S.
Amoeba Review
07/21/2020
Danny Brown's work on uknowhatimsayin¿ sounds so close to a weirdo version of a record from rap's golden age that it's no surprise Q-Tip executive produced it. Which isn't to say that Brown's getting derivative; no, this is an instance of game recognizes game. Brown simultaneously sounds smart as hell and as unhinged as a loose cannon — it's a tightrope act to be sure but considering that Brown never makes a false move, it's an experience that's easy to take pleasure in. Expect the unexpected on this gritty, spaced out, boundary-pushing album.
Overall Rating
0 Submissions