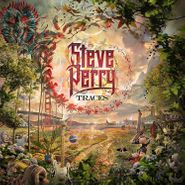 $29.98
Buy
Artist:
Steve Perry
Genre:
Rock
Release Date:
10/05/2018
Label:
Fantasy
Catalog Number:
FAN00301
Recording:
Studio
Sound:
Stereo
Length:
Format:
Vinyl LP


NOW OPEN!
Visit our new Berkeley
Cannabis Dispensary
located next door!
Traces [180 Gram Vinyl] (LP)
Steve Perry
Buy
$29.98
SHIPS FREE
in U.S.
Amoeba Review
Former Journey frontman Steve Perry makes a long-awaited return to music with his solo album, Traces. Sparked by a promise made to a lost loved one, Perry turns his heartache into a true labor of love over the course of these emotion-filled songs, with his voice not having lost any of its ability to connect with the listeners on a deeper level. A soulful and welcome surprise, like an unexpected reunion with an old friend not seen in decades.
Overall Rating
0 Submissions