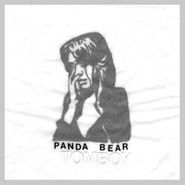 $36.98
Currently Unavailable
Artist:
Panda Bear
Genre:
Rock
Release Date:
11/01/2011
Label:
Paw Tracks
Catalog Number:
71039
Recording:
Studio
Length:
Format:
Vinyl LP
Note:
Limited edition 4 LP box set featuring the Tomboy full length on 2 LPs, the Tomboy single mixes on 1 LP and several Tomboy unreleased instrumentals and a cappellas, plus "The Preakness" and a 16 page art booklet. All profits from the sale of this set will go to the American Cancer Society. There will be no CD or digital release for this set.
Tomboy [Box Set] (LP)
Panda Bear
Currently Unavailable
$36.98
SHIPS FREE
in U.S.
Amoeba Review
Billy Gil, Hollywood 01/14/2015
Whereas Person Pitch's seven songs each occupied their own luxurious sound world, Tomboy on the surface appeared to be more of a pop album, judging by its more traditional song lengths. ButTomboy proved just as entrancing as other Panda Bear releases as its songs flow into one another like waves, carried by Lennox's choral vocals and surf-inspired melodies.
Overall Rating
0 Submissions