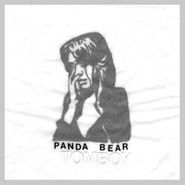 $36.98
Currently Unavailable
Artist:
Panda Bear
Genre:
Rock
Release Date:
11/01/2011
Label:
Paw Tracks
Catalog Number:
71039
Recording:
Studio
Length:
Format:
Vinyl LP
Note:
Limited edition 4 LP box set featuring the Tomboy full length on 2 LPs, the Tomboy single mixes on 1 LP and several Tomboy unreleased instrumentals and a cappellas, plus "The Preakness" and a 16 page art booklet. All profits from the sale of this set will go to the American Cancer Society. There will be no CD or digital release for this set.
Tomboy [Box Set] (LP)
Panda Bear

Currently Unavailable
$36.98
SHIPS FREE
in U.S.
Overall Rating
0 Submissions