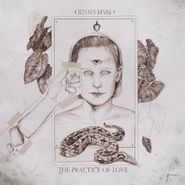 $26.98
Buy
Artist:
Jenny Hval
Genre:
Rock
Release Date:
09/13/2019
Label:
Sacred Bones
Catalog Number:
220-C1
Recording:
Studio
Length:
Format:
Vinyl LP
Note:
Indie Exclusive Sand Colored Vinyl
Limit One Per Customer


NOW OPEN!
Visit our new Berkeley
Cannabis Dispensary
located next door!
The Practice Of Love [Sand Colored Vinyl] (LP)
Jenny Hval
Buy
$26.98
SHIPS FREE
in U.S.
Amoeba Review
07/28/2020
The boundary-pushing Jenny Hval never fails to surprise. Her latest, The Practice of Love, is an enjoyably unpredictable journey into the heart of the Scandinavian auteur's wild, witchy world. Written as part of an interdisciplinary piece for the Ultima festival in Oslo, the album plumbs the depths of the "umbilical magic" Hval feels between life and art, with fellow travelers Félicia Atkinson, Vivian Wang and Laura Jean along on the quest. A dreamy, sensual, enchanting excursion into territory where most artists fear to tread.
Overall Rating
0 Submissions