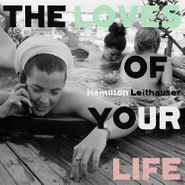 $26.98
Buy
Artist:
Hamilton Leithauser
Genre:
Rock
Release Date:
05/15/2020
Label:
Glass Note
Catalog Number:
279
Recording:
Studio
Length:
Format:
Vinyl LP


NOW OPEN!
Visit our new Berkeley
Cannabis Dispensary
located next door!
The Loves Of Your Life (LP)
Hamilton Leithauser
Amoeba Review
For his second solo album, Hamilton Leithauser, former frontman of the Walkmen, releases a deeply personal collection of stories about real people he's met over his years living in New York City. His dynamic vocals and well-crafted songs about love and the large impact that strangers, friends, family, and lovers have on you comes at a perfect time, when we need it the most.
Overall Rating
0 Submissions