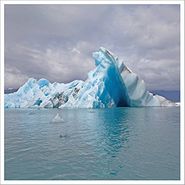 $23.98
Currently Unavailable
Artist:
Surfer Blood
Genre:
Rock
Release Date:
02/03/2017
Label:
Joyful Noise Records
Catalog Number:
220C
Recording:
Studio
Length:
Format:
Vinyl LP
Snowdonia [White Vinyl] (LP)
Surfer Blood
Currently Unavailable
$23.98
SHIPS FREE
in U.S.
Amoeba Review
Surfer Blood are back with the very strong Snowdonia. Taken as a whole, the album is a pleasant throwback to '60s sunshine pop and garage, plus a steady helping of '80s jangle pop and paisley underground thrown in the mix. This latest release is an immersive, enjoyable experience.
Overall Rating
0 Submissions