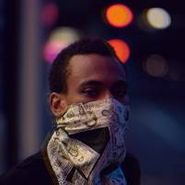 $24.98
Currently Unavailable
Artist:
Jeremiah Jae
Genre:
Hip Hop
Release Date:
08/14/2012
Label:
Brainfeeder
Recording:
Studio
Length:
Format:
Vinyl LP
Raw Money Raps (LP)
Jeremiah Jae
Currently Unavailable
$24.98
SHIPS FREE
in U.S.
Amoeba Review
09/01/2012
The debut album from Chicago rapper/producer Jeremiah Jae. His psych-hop feels like old school hip-hop vinyl melting in the summer sun.
Billy Gil, Hollywood 12/19/2012
Chicago transplant and Flying Lotus colleague Jeremiah Jae put out this great head-trip of a hip-hop album earlier this year. Do yourself a favor and check it out.
Overall Rating
0 Submissions