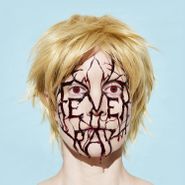 $49.98
Currently Unavailable
Artist:
Fever Ray
Genre:
Electronic-Dance
,
Rock
Release Date:
04/13/2018
Label:
Mute Records
Catalog Number:
69701
Recording:
Studio
Length:
Format:
Vinyl LP
Note:
Deluxe 2LP
Includes 2 Posters
Limit 1 Per Customer
Plunge [Deluxe Edition] (LP)
Fever Ray

Currently Unavailable
$49.98
SHIPS FREE
in U.S.
Amoeba Review
09/07/2020
It's always good to return to Fever Ray's weird, dark, seductive world. Karin Dreijer teams up once again with producer Peder Mannerfelt to create a frenetic, fascinating sound that takes her work with The Knife and twists it into an even more unconventional sonic shape. Yet this synth-heavy, techno-tinged, in-your-face record also beats with a throbbing humanity. Plunge is just that — a deep dive into what it means to live and love in violent times.
Overall Rating
0 Submissions