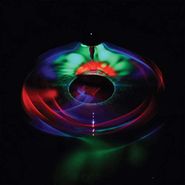 $29.98
Buy
Artist:
William Basinski
Genre:
Experimental
Release Date:
03/08/2019
Label:
Temporary Residence Ltd
Catalog Number:
311
Recording:
Studio
Length:
Format:
Vinyl LP
On Time Out Of Time (LP)
William Basinski

Buy
$29.98
SHIPS FREE
in U.S.
Amoeba Review
09/02/2020
William Basinski's On Time Out of Time is an ultra high-concept suite of avant-garde, ambient recordings with an intense visceral impact. Among the gorgeous washes of synths, brilliant textures, and lush threads of melody is something out of our earthly conception of the ordinary: source recordings from the interferometers of CalTech's LIGO (Laser Interferometer Gravitational-Wave Observatory). Basically, you're listening to the sounds of two massive 1.3-billion-years-old black holes merging. It's pretty heavenly (pun intended). A shimmering, lovely piece of celestial sound art that truly is awe-inspiring.
Overall Rating
0 Submissions